Social media plays a part in almost every aspect of our lives. From posting pictures from a family vacation to selling items on Facebook Marketplace, social media has become a major part of how we live and interact with other people in the world.
What if I told you that you could use your social media accounts to help you find jobs? In fact, some jobs found on Facebook and other social media sites can often be hidden gems, opportunities to which fewer people applied to than compared to job boards or large job-finding websites.
Also, job seekers who apply for positions on social media have the opportunity to click on the company's business page to learn a little more about it.
In this article, we will discuss:
How to harness your social media accounts for job hunting
How to network through social media
How to set up job alerts through LinkedIn
If you're interested in taking your job search to the next level, speak to a career counselor from Enhancv. They've helped many job seekers to succeed by helping them screen through job postings to find their dream job.
Is your resume good enough?
Drop your resume here or choose a file. PDF & DOCX only. Max 2MB file size.
How to Harness Your Social Media Accounts for Job Hunting
Chances are you have a couple of social media accounts on the go, including Facebook, Instagram, LinkedIn, and many others. You can use those social media accounts to your advantage when looking for a new job. In fact, LinkedIn has a dedicated part of the website which focuses on job posts and job openings.
You can scan through different job openings, which list the job title, the job description, and other information. One of the key things you can find on a job posting found on a social media account is the name of the hiring manager, which is a valuable thing to have when you are applying for a position. Knowing who's hiring for the position allows you to personalize your application.
What happened to Facebook Jobs?
Facebook Jobs was a great way for business owners to post job openings to find candidates for a position. The ads themselves were monetized through a Cost per Click (CPC) plan, whereby business owners would pay every time someone clicked on the ad. The companies could then share these job postings on their company website and their other social media sites as well.
What it did was put the power of searching for jobs into the hands of job seekers. You could use the Facebook mobile website to search for jobs on your phone, reducing the pressure of scrolling through dozens of job boards on your computer.
Unfortunately, Facebook shut down the Facebook Jobs portion of its site in February 2022. However, there are other alternatives to Facebook Jobs now.
Finding jobs on Facebook
Even with Facebook Jobs out of the picture, most job seekers are still interested in learning how to find jobs on Facebook.
Although there is no Facebook jobs tab available on the mobile app, you can still find job postings on Facebook. You'll just need a little more patience and the ability to search them out.
Companies can still post job postings on their own individual company Facebook accounts. So if you know the top companies in your area from your own individual market, you can still search them out and find job postings there.
Finding jobs through LinkedIn
In many ways, LinkedIn is considered the best social media website to find jobs. The reason for this is that they are geared specifically to the purpose of helping professionals build their network. This is perfect for job seekers who are looking to upgrade their careers.
Here's how you can use LinkedIn to find a job:
1. Click on the "job" section on LinkedIn
You can see in the photo above that it is at the top bar. There, you'll get a list of unique positions that might fit previous job searches.
2. Next, type in a job title in the search bar
The search bar is on the top left-hand side of the screen. It allows you to search by title, skill, or company.
3. Set up job alerts
Also, you can set up job alerts for those positions for which you'd like to apply. Check further down the article to learn more about how to set up job alerts.
Other Social Media Sites
If you try to maintain several social media sites, you're going to have a difficult time keeping up with all of them. Instead, just focus on a couple of different ones to zero in on.
There are a few industry-specific social media sites that can help you land a job. If you're a computer programmer, Stack Overflow can offer help when you're looking for programming solutions. But they also offer a job board for you to find companies that are hiring in your area.
Also, you may want to follow the Twitter accounts of major companies within your field. You may stumble across job opportunities at many companies this way.
How to Network Through Social Media
The best thing that a potential candidate can do is to build a network of professionals. Networking is an exceptional skill, as it allows you to get to know the thought leaders within your industry, as well as other professionals who work in the field. Networking can give you a leg up with finding positions and allow you to be up-to-date on information and data pertinent to your job.
Here are some ways that you can use social media to network:
Join professional groups
Either on Facebook or LinkedIn, you may be able to find professional groups which cater to other professionals within your field. By joining one of these groups, you can build your network and speak to people who are pioneers in your profession. Be sure to be an active participant in the group, either by posting or by reaching out through direct messages (DMs) to members of the group.
Follow thought leaders
In any field, there are thought leaders, people who are at the cutting edge of the field and know how to gain expertise to thrive. Stay up-to-date on those who are creating content and leading discussions in your market. This will allow you to be fluent in unfamiliar concepts which are being introduced in your company and throughout your field.
Update your LinkedIn profile
One of the best things that you can do is to update your LinkedIn profile to highlight the greatest achievements found on your resume. By tailoring your LinkedIn profile to include the things on your resume, you can create a more interactive format to highlight your skills, abilities, and work experience.
You can include videos of yourself explaining your philosophy of work, but also include recent articles or posts that you've made concerning concepts related to your field. You can also include information about any services that you offer, and this might be important if you're networking, as you can reach out to others within your field to provide counsel and mentorship.
How to Set Up Job Alerts Through LinkedIn
If you're looking for a specific job post without having to wade through all the jobs that employers post, then you can create job alerts on your social media accounts. This handy trick can cut down on the time to search for jobs, allowing you to apply for more jobs. Here are some handy tricks to set up job alerts through LinkedIn:
Log into your LinkedIn account.
Click on the "Job" tab.
Next, scroll over to the left side of the screen and click on the "Job Alerts" tab.
Search for a job that you'd like alerts from.
It's fairly simple to do, and you can go back into the job alerts feature and see all the different job alerts that you have listed there.
Conclusion
Employers post jobs on many platforms including, job boards, the jobs page on their website, and job recruiting websites. But did you know that employers also post on the company's Facebook page and their LinkedIn account? Most of the time, when they post job postings on social media, you can see a full job description and ways to apply for the position. You may also see the name of the hiring manager, which allows you to post a personalized application for the position.
Harness the power of social media to learn more about the company and the hiring manager, create avenues to network with other professionals in your field, and create specific job alerts for the dream position you're looking for.
If you're interested in learning more about how potential candidates can get their applications viewed by a hiring manager, speak to a career counselor from Enhancv. They give you all the information that you need to earn that coveted interview spot.
Make your move!
Your resume is an extension of yourself.
Make one that's truly you.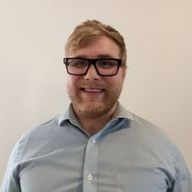 Dave Van Kooten
Is a human resource expert that helps passionate jobseekers to put their best foot forward to prepare for an interview. He believes that success can be achieved through going out of your comfort zone.