Engagement Skills: Resume Hacks from Talent Acquisition Experts with 4 Real-Life Examples
Here are the top ways to show your Engagement skills on your resume. Find out relevant Engagement keywords and phrases and build your resume today.
Is your resume ATS-friendly?
Drop your resume here or upload a file to find out if the skills in your resume are readable by an ATS.
What is engagement
Nested deep within the heart of any office is the desk of the "Engagement Unicorn", "Engagement Wizard", "Engagement Doctor Strange".
Fancy titles aside, engagement is a soft skill key to the success of any team or business.
Let's peel away some layers of this 2-D term to find out how it impacts your organization.
Team engagement
Plain and simple - people care about work if they feel passionate about it.
Employee engagement is the art of motivating team members to believe in the organization's values, goals, and visions.
In a sense, installing commitment through a natural process of trust, care, and culture.
Client engagement
The mantra of the modern salesman (or woman) is that even though the market is saturated with products and services, people buy from people they like.
Successful salespeople understand their clients' objections and care about their needs.
Client engagement - a long-term game - aims to grow sustainable and trust-based relationships.
And like other soft skills, you can't just splash engagement all over your resume and expect to get a gold star from your teach… recruiters (not teachers).
It's a subtle act of hinting at your expertise within engagement via your experience, but let's now dive deeper into:
Why is engagement wanted by recruiters on your resume
Imagine your resume as the most exclusive (and expensive) meal at a high-end restaurant. You'd have your hors d'oeuvres and appetizers (header and summary); your main course and dessert (experience and achievements).
But what is that extra special ingredient that unites it all and keeps it consistent?
Soft skills impress recruiters. Engagement is not just a skill, but a talent: to entice interest and nurture a passion for the organization's vision.
So, to go back a bit - why should you talk about your engagement skills on your resume?
Recruiters know one of the most basic mathematic equations:
when the value of x (engagement) increases, so does the value of y (team culture)
Team engagement directly impacts:
employee turnover rates;
individual business loyalty;
productivity, and efficiency.
Aligning personal values with those of an organization will also shape a more positive work environment for everyone.
When talking about customer experience, enhancing the engagement between the business representative and potential customers leads to more sustainability.
Client engagement can also be described by the first law of motion.
Strategic, long-term relationships are possible, only when engagement is the moving force.
These are a couple of reasons why engagement is important for any business and is highly sought out by recruiters.
Within the next section, we'll show you how to include engagement on your resume to make the best impression.
What skills, activities and accomplishments help you highlight your engagement
No need to search any further about how to hint at your engagement skills. Here are some of the skills and achievements you could talk about in your resume:
Conflict resolution - analytical thinking, patience, and empathy are all needed to provide an actionable plan. This would show that you've got an ability to engage people within your strategic objectives.
Project Management - if you have the experience of overseeing people and various elements (from budget to strategy) this will hint at your engagement skills. In that sense, your ability to align goals and vision to operations all plays a crucial role in the big picture of things.
Fostering and building relationships - whether it's as a mentor and leader, or within a team and with clients, engagement is the building block to people skills. Also, trust and adaptability towards different personalities play important roles.
How to demonstrate engagement on your resume:
Engagement could be showcased with various resume skills and achievements - when selecting the most appropriate ones, remember to always be results oriented
Think about the workplace interactions you've had and describe how your relationships with colleagues or clients have impacted the business
Create a separate communications skill section to highlight various skills that have helped build your engagement abilities
Include metrics of how engagement has helped you improve company culture or client feedback
State the facts as they are - don't go overboard or exaggerate your results
Engagement is a soft skill that has many side and layers.
With that being said, you can focus your strongest professional capabilities, best results, and most notable accomplishments to highlight your engagement skills.
Wondering how?
Enhancv's best practice examples will show you how to list your engagement skills in various sections of your resumes.
Example 1: Demonstrate engagement in the experience section
Customer Experience Manager
Turned 150+ MQLs to customers by building long-term relationships based on trust

Improved customer feedback process by installing over the phone interviews, which rose positive reviews by 25%

Sent personalized birthday greeting to all 100 customer to commemorate their special occasions

Assessed negative feedback to better understand the customer needs - thus improved the customer targeting approach, which rose the AVG customer life span by 3+ years
RIGHT
Notice how within the example above, we haven't even mentioned the word engagement?
We've rather focused on customer engagement and how it was improved over the years with actionable results.
Your resume experience section could help you showcase how you've built relationships, improved customer feedback, and feedback practices.
Also, it's a fantastic chance at showing how you've personalized your approach toward customer management.
Example 2: demonstrate engagement in the resume summary section
Internal Communications Officer with 2+ years in creating sustainable team culture using various communication channels and personality. Improved the annual team satisfaction survey results by 12%. Awarded "Favorite Team Culture Booster" in 2021 as recognition for the 'Work Together, Break Together' office-wide communication campaign.
RIGHT
The example above focuses on a professional whose role has more to do with employee engagement.
Your resume summary could be the platform to once more hint at your engagement achievements and recognitions; values and experience.
Bonus tip: always think about how to weave in a number or %, naturally, within the summary to also show that you're results-oriented.
Example 3: Show your engagement in your achievements sections
Biweekly volunteer at local NGO by working at the help desk. Helping 100+ incoming callers understand the importance of the issue and answering all of their concerns.
Created and set up the office-wide initiative to increase the number of readers by 35%. Currently, a community of 35+ members that share their book recommendations with respect and trust.
Improved client feedback by 25%
Substituted online surveys with over-the-phone and face-to-face meetings with clients, which improved all feedback results. Clients also noted that the change in feedback practices made them feel 'heard' and 'respected'.
RIGHT
This section gives you the freedom to not only list your professional achievements, but also talk about your highlights outside of work.
Relevant examples about engagement could be linked with any past community-building activities, and/ or instances where you've had to align personal with organizations' values.
Example 4: Demonstrate the skill through other sections of your resume
Of course, your resume allows you to be as creative as you wish when talking about your engagement skills. Just don't go too far away from the job description within the ad.
Here are some ideas on how to emphasize them within the following sections:
Communication skills - you could create a separate section to showcase your engagement communication skills (e.g. think about skills that have helped you enhance team or client culture).
Volunteer - instances where you've become a part of a community, joined by similar values and beliefs, show that you're able to engage within and outside this project.
Quotes - this may be going a bit too far, but your inspiring quote could be linked with community/ brand values and how "enlightening others" helps you become a better professional.
Engagement skills: key takeaways for your resume
Engagement soft skills are important for your resume as they show your ability to interact with and inspire your team and clients
When listing your engagement skills, make sure you can match your relevant experience with the results you've attained
There's no strict formula to listing your engagement skills - but remember to always be honest and do your homework about the company you'd be interviewing for
About this report:
Data reflects analysis made on over 1M resume profiles and examples over the last 2 years from Enhancv.com.
While those skills are most commonly met on resumes, you should only use them as inspiration and customize your resume for the given job.
Looking to build your own resume?
Enhancv is a simple tool for building eye-catching resumes that stand out and get results.
Variety of custom sections
TRY FREE FOR 7 DAYS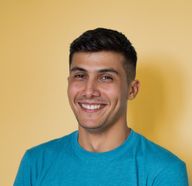 Volen Vulkov
Volen Vulkov is a resume expert and the co-founder of Enhancv. He applies his deep knowledge and experience to write about a career change, development, and how to stand out in the job application process.
Continue Reading
Check more recommended readings to get the job of your dreams.