Strong Closing Skills on Resume: Guide, Examples, Skill Set and Top Keywords
Here are the top ways to show your Closing skills on your resume. Find out relevant Closing keywords and phrases and build your resume today.
Is your resume ATS-friendly?
Drop your resume here or upload a file to find out if the skills in your resume are readable by an ATS.
Generally speaking, having strong closing skills means being able to bring every deal to a successful end. This includes turning potential buyers into actual customers, as well as negotiating the price and other specifics of the deal.
People with solid closing skills are confident, respectful, willing to take the initiative, and most of all – not afraid of getting a 'no'.
Due to the fact that closing skills are considered all-encompassing by recruiters, it's not a good idea to list them as just a phrase in your resume's skills section.
Rather, you need to demonstrate them through your previous experience and accomplishments. Wondering why? We'll help you find out.
Why are closing skills important on your resume
Closing skills are often considered to resemble your total attitude towards the world of sales and negotiation. That's why they're highly valued by recruiters.
What's more, recruiters love adding 'closing skills' to job requirements because they want to see how well you can demonstrate them on your resume.
So if you have strong closing skills, you're probably a confident communicator, who's also great at active listening and lead generation. This will help you navigate the thoughts of potential customers, understand their needs, and guarantee a tailored approach.
Good closing skills are also a sign of high achievement and top performance. The reason for this? Most people who can close deals easily are motivated to do better and smash their goals in other aspects of life.
In short, closing skills are important to recruiters because they show you're great at your job but are still willing to learn new things and become a better version of yourself day by day.
But what's the best way to demonstrate them on your resume? By sharing how they've helped you meet your targets, negotiate with clients or partners, and ultimately, turn into the valuable professional you currently are.
Let's see if that's actually as complicated as it sounds… (Hint: NO, it's not!)
What skills, activities, and accomplishments help you highlight your closing skills
In order to highlight closing skills on your resume, first you need to know what they are. Here are some safe-bet examples:
Prioritizing & goal setting: prioritizing opportunities helps you manage your time better and be more efficient. Goal setting, on the other hand, gives you perspective on what you want to achieve and how you can do it in the best way possible. Both are crucial for closing a deal.
Communication & persuasion: excellent communicators are able to talk to just about anyone. It doesn't matter whether you're dealing with an elderly lady, a teenager who has an extremely short attention span, or someone actually interested in what you're offering. Recruiters want someone who's able to turn most people into customers.
Persistence & integrity: Not being afraid of hearing a 'no' makes a huge difference. Knowing how to deal with setbacks means you'd strive to be the best and close as many deals as possible. However, it's important to sell with integrity – you don't want to do anything that harms or threatens to harm your potential clients (even if it means reaching your targets more quickly). Happy clients and partners always come back, and recruiters know this.
How to demonstrate closing skills on your resume:
Share about your work routine or how great you are at multitasking
Mention times when you closed a difficult deal thanks to your persuasion skills
Demonstrate how dedicated you are to staying true to yourself and clients
Prove you're always up for challenges and are not afraid of getting a 'no'
Give examples of big goals you've prioritized and reached
Randomly stating 'I have great closing skills' means nothing to recruiters. What's more, not knowing how to 'sell' yourself to your potential employer could actually make you sound shallow and even lacking closing skills.
So, always keep in mind that being able to close deals means having a particular set of skills rather than just one specific skill. It's also something you develop each and every day, which is exactly why it should be demonstrated through your previous experience and responsibilities.
Share how you've improved your communication skills or how you've learned the right way to deal with rejection. You could also talk about times when you had to work with a difficult client and keep them satisfied. It's totally up to you!
Now let's look at some actual resume snippets from real Enhancv users' resumes. You can use them as inspiration to build your own resume with our easy-to-use resume builder.
Example 1: demonstrate closing skills in the experience section
•

Permanently exceeded sales goals by as mush as 40% QoQ

•

Helped prepare weekly, monthly, and quarterly reports

•

Cold-called potential clients in order to understand their needs and address their concerns before offering them our solution. This approach helped me close 67% more deals

•

Led semi-annual company-wide workshops on persuasion and nonviolent communication
RIGHT
This Sales Rep has done a great job at showing they're willing to take the initiative by using action verbs.
Read this: 125 Easy Resume Action Verbs to Make Your Resume Stand Out
Exceeding targets by 40% proves their expertise. Showing the quantitative results of their work works great for measuring the overall impact they could have when working in a new team.
What's more, sharing that they have led communication skills company-wide workshops shows they can talk to anyone – be they clients, trainees, or managers.
Example 2: Demonstrate closing skills in the resume summary section
An organized Regional Sales Manager with 10+ years of experience in telemarketing and door-to-door sales. An excellent communicator who's able to lead big teams on their way to success. Secured nearly 70% increase in closed deals in just six months.
RIGHT
When drafting your resume summary, focus on 2-3 aspects that make you stand out. After all, the summary is the first thing recruiters learn about you and is also your chance of making a strong first impression.
When looking at this Regional Sales Manager's resume, for instance, we find that they've specialized in telemarketing and door-to-door sales, and that they're also a great leader and team player. They point out their strong closing skills by sharing that they've secured almost 70% increase in successful deals.
If you need a bit more inspiration on how to write a strong resume summary, read this!
Example 3: Show your closing skills in your achievements section
My team's rejection rate decreased by 57% in 2020 thanks to a series of workshops I led on 'How to Turn a 'No' into a 'Yes'
I won the 'Goal Smasher Award' for exceeding my targets by 52% YoY
RIGHT
If there's something you want to highlight on your resume, make sure to mention it in the accomplishments section.
It's a great place to show how your closing skills have helped you get noticed and reach important milestones.
Example 4: demonstrate the skill through other sections of your resume
Straight Line Sales Certifications
RIGHT
•

Co-led an intensive 6-week training program for people who want to improve their sales skills. Topics included persuasion techniques and ways to deal with rejection.
RIGHT
Strong applicants have usually done something extra on top of their work experience. No matter whether it's volunteering, taking a course, or working part-time.
Just make sure to add everything you've done to improve your closing skills.
This will help you highlight your passion and willingness to grow. It also proves your whole attitude towards your profession (and your expertise).
Check this out: How to Use Volunteer Experience and Make Your Resume Stand Out
Closing skills: key takeaways for your resume
Take action: demonstrate your expertise by choosing action verbs over passive constructions
Use all parts of your resume: showcase your strong closing skills in all parts of your resume. Don't just list 'closing skills' in the skills section
Prove your commitment: share more about the activities that help you improve your closing skills. You can add courses, volunteering roles, or even awards.
Looking for the perfect resume format? Check out this article!
About this report:
Data reflects analysis made on over 1M resume profiles and examples over the last 2 years from Enhancv.com.
While those skills are most commonly met on resumes, you should only use them as inspiration and customize your resume for the given job.
Looking to build your own resume?
Enhancv is a simple tool for building eye-catching resumes that stand out and get results.
Variety of custom sections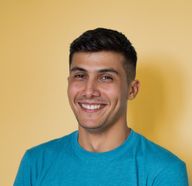 Volen Vulkov
Volen Vulkov is a resume expert and the co-founder of Enhancv. He applies his deep knowledge and experience to write about a career change, development, and how to stand out in the job application process.
Continue Reading
Check more recommended readings to get the job of your dreams.