Empathy on Resume: Guide, Tips & Real Resume Examples for 2023
Here are the top ways to show your Empathy skills on your resume. Find out relevant Empathy keywords and phrases and build your resume today.
Is your resume ATS-friendly?
Drop your resume here or upload a file to find out if the skills in your resume are readable by an ATS.
Think of your favorite person at work. What is the top quality that makes them so special?
If you said 'the fact that they listen to me without judging', then you've got an idea of what empathy is and how important it is in the workplace.
In other words, empathy is the ability to understand others, sense their emotions, and relate to their feelings and experiences. All this, without even the slightest bit of judgment.
However, explicitly mentioning empathy on your resume is not something we advise you to do. Due to the fact that it's a soft skill, it's better to demonstrate it through your experience, accomplishments, and certifications.
Why is empathy wanted by recruiters on your resume
Unlike things like being good at MS Excel or knowing your way around numbers, empathy is more of an expectation toward your behavior, rather than a skill per se.
Thus, adding it plainly to your resume skills section might sound shallow and irrelevant.
Nonetheless, finding a proper way to highlight it is important for making a strong first impression.
The reason for this?
Well, highly empathetic people are considered to be way better at interpersonal communication, teamwork, and leadership. They are also considered good for the overall work environment by bringing out the best in others.
In short, empathy has recently gained momentum as one of the top soft skills recruiters want prospective employees to have, as it leads to increased productivity and well-being for all.
But how do you highlight your high consideration for other people's feelings and opinions without sounding boastful?
Well, by linking it to your experience and your ability to inspire lasting change.
Let's look at some good ways to do this!
What skills, activities and accomplishments help you highlight your empathy
There are different skills that arise from your ability to empathize with others. Generally, they are related to:
Verbal & non-verbal communication: accepting others' perspectives and allowing them to express opinions that contradict yours requires a high level of empathy. Add some active listening to the mix, and you get the perfect opportunity to generate new ideas and increase productivity!
Teamwork & leadership: being empathetic toward others is crucial for both teamwork and leadership. Understanding the feelings of your colleagues demonstrates how much you value them. What's more, it helps you avoid conflict and sustain morale.
Open-mindedness & adaptability: the ability to understand others stimulates your ability to handle change and adapt to new situations. Empathy also helps you deal with various people, thus building your resilience and open-mindedness.
How to demonstrate empathy on your resume:
Mention times when you had to work in a team with people you didn't agree with;
Describe how your ability to be an empathetic listener has helped you avoid conflict;
Share the results you've achieved thanks to your ability to understand others and be flexible;
Demonstrate the link between empathy and your negotiation skills;
Talk about times when you had to communicate difficult news with your colleagues and how empathy helped you do this.
And again – empathy is not something you should just list in your resume.
Rather, focus on showing the results that have followed from your ability to empathize with others. If nothing comes up, try answering these questions:
How do you handle working with uncooperative colleagues?
What's your go-to tactic for maximizing your team's productivity without sacrificing individual members' well-being?
When was the last time you found yourself in a conflict, and what was your resolution strategy?
Let's now move on to some outstanding resume snippets. Hopefully, they'll give you a better understanding of the best ways to demonstrate empathy on your resume!
Example 1: Demonstrate Empathy in the experience section
•

Led a team of 12 HR specialists and supervised the company's hiring process

•

Came up with an employer branding strategy that resulted in 24% increase in current employees' motivation and productivity

•

Helped junior members of the HR team connect with their colleagues by organizing monthly get-togethers

•

Held monthly one-on-one meetings to make sure all team members feel heard and to provide some additional mentoring to newbies
RIGHT
It's always a good idea to describe your experience using action verbs.
They prove your ability to be accountable and responsible. They also show how serious and passionate you are about being empathetic toward others.
Take this HR manager, for example. They have shown that they're not afraid of supervising the hiring process of the whole company.
What's more, they have demonstrated empathy by sharing how important other people's well-being is to them.
They have also highlighted their ability to be an active listener by mentioning the monthly one-on-one meetings they've held for their team members.
Looking for a resume template that matches your personality? Click here!
Example 2: demonstrate empathy in the resume summary section
A highly empathetic Customer Service Associate with 3 years of experience in the telecommunications industry. Reached a 95% customer satisfaction rate in 2021 thanks to my active listening and communications skills.
RIGHT
Your resume summary should briefly guide the hiring manager through your career. It's a good idea to mention your biggest achievement here.
However, stick to 2-3 sentences to keep the reader's interest.
The resume summary of this customer service associate, for instance, proves they're a highly empathetic individual who's motivated to provide a satisfactory service.
Still not sure what your resume summary should look like? Check out this guide!
Example 3: Show your Empathy in your achievements sections
Earned the 'Work Bestie Award' for providing support and assistance to my colleagues
Organized a series of workshops dedicated to conflict management that led to 0 office conflicts in Q2 or 2021
RIGHT
If there are some accomplishments or awards that you've secured thanks to your high empathy, mention them in a separate section.
In this way, you can focus the recruiter's attention on the things that really make you stand out and increase your chances of landing an interview!
Looking for more reasons to add an 'Achievements' section? Read this article!
Example 4: Demonstrate the skill through other sections of your resume
PSYCH101: Introduction to Psychology
Empathy and Emotional Intelligence for Work
Leadership: Discipline, Empathy, and Integrity
RIGHT
Help the Children is a global network that provides support to vulnerable groups. As a volunteer, I was responsible for playing games and taking care of children aged 10-12.
RIGHT
The good thing about empathy? You can develop it by engaging in even the simplest activities.
Adding a word or two about your extracurricular experience is great for showing the things that have helped you become an empathetic individual.
So think about mentioning something besides your work experience and education on your resume.
Maybe you've taken a course that's helped you gain a different perspective on a controversial topic? Or maybe you've done some volunteering?
It doesn't really matter what you've done as long as you can link it to your active listening, teamwork, and communication skills.
Empathy: Key Takeaways for Your Resume
Focus on the skills that make you an empath: related to active listening, communication, leadership, etc.
Use all sections of your resume: don't just state 'empathy' in your resume skills section
Mention your achievements: share how empathy has helped you and others gain success
Looking for a fun, easy way to build your resume? Check out our free resume builder!
About this report:
Data reflects analysis made on over 1M resume profiles and examples over the last 2 years from Enhancv.com.
While those skills are most commonly met on resumes, you should only use them as inspiration and customize your resume for the given job.
Looking to build your own resume?
Enhancv is a simple tool for building eye-catching resumes that stand out and get results.
Variety of custom sections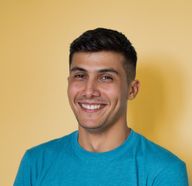 Volen Vulkov
Volen Vulkov is a resume expert and the co-founder of Enhancv. He applies his deep knowledge and experience to write about a career change, development, and how to stand out in the job application process.
Continue Reading
Check more recommended readings to get the job of your dreams.