How you include your address on your resume can influence the recruiter's perception of you as a worker, your value proposition, and your job offer. With this in mind, there's a lot to consider before you decide whether or not to put your address in your resume header. Some questions you may ask yourself are:
Why would a recruiter want an address on your resume?
Why would I consider not including my address on my resume?
What are advantages and drawbacks of either including or not including my address on my resume?
Are there any scenarios where I need to include my address on my resume?
What should I do if I don't want to include my address on my resume?
What should I do if I'm relocating?
Where should I put my address on my resume?
What have others who have gotten hired done?
All of these questions and more are answered in the following post.
The Value of Your Address for the Recruiter
The Job Offer
Your location can have ramifications for the specifics of your job offer. For example, if you're located in different state or country, you may have language in your offer around remote working. Your commute time can affect when the employer expects you to start your working day, too. In general, including your address allows the recruiter to get a full-picture of what the working relationship may be.
This can also affect the benefits the recruiter offers you. You may be offered a company car, fuel allowance, or public transport card based on your location as well.
Availability
In positions where you'll need to be available on short notice, your proximity to your place of work is crucial to the job application process. Especially for the service industry and working in retail (i.e., those sectors that require shift work) there is greater value in an employee that can be in office in ten minutes, versus the employee that'll be there in two hours. With this in mind, the recruiter will look for your address (and subsequent location) to determine who will be most available, and available on the shortest notice.
Knowledge of the area
There are some jobs that require in-depth knowledge of the locality. For example, if you're applying for a delivery service, it would make sense for you to know about the area you'll be delivering in. Recruiters may look for your address to assess your knowledge of the area for this reason. This also comes into play for sales, too. In door-to-door sales, it's important to understand the dynamics of communities. A candidate that has grown up in an area and currently resides in the area will understand this better than someone from out-of-town.
Cost of relocation
Think of this scenario: you've gone through the interview process, the recruiter was impressed by your resume, and it comes to the job offer. You're more than happy to come on-board, but you'll need finance to move across state.
This is the type of situation the recruiter is looking to avoid. Using your address, the recruiter can estimate whether or not you'll be looking for relocation finance and whether or not this will need to be worked into the language of your contract of employment.
Background checks
Some positions involve handling personal information and sensitive content which require employers to run a background check on their employees (with your permission, of course!). For this process, the employer will need your address to look into potential criminal history and so on. In these circumstances, the recruiter will want to see your address on your resume to expedite the process.
Tip: Not all background checks the recruiter carries out involves your address. Take our quiz to learn if you're ready for an employer's Google search!
Method of communication
While most would expect recruiters to contact them via email or by phone to organise an interview, some will want to contact you with a formal letter. In order to do this, the recruiter needs an address to address the letter to. This isn't the norm anymore (many do contacting through other mediums, including LinkedIn), but it still happens. Especially when sensitive information is involved, the recruiter may prefer using physical methods to contact you.
Why You May Consider Not Including Your Address
Security concerns
One of the main reasons you may not want to include your address is any genuine security concern. This comes into play when there's no clear instruction on how your data will be stored, used, or even how long it will be catalogued. For many, there is a fear of identity theft as resumes come with a lot of personal information including your name, prior workplaces, passions, and more. If you're applying to organisations that have significant data breaches, you may want to veer away from including such sensitive information on your resume.
Third-party application systems
There's an argument to be made around whether you should or should not apply for jobs through third party systems (for example, job boards). In these circumstances, the information you're providing passes through two funnels: the third party, and then later the organisation you've applied to. Essentially, the risk of your data being mishandled or mismanaged doubles.
Tip: If you've discovered a job posting on a third-party application, go directly to the organisation's website and apply directly to reduce the handling of your data.
Temporary work
You may not want to include your address when applying for positions you do not tend to stay in for very long. If you don't expect to build a lasting relationship with the organisation beyond your temporary work span, you may not want to provide them with sensitive information without being asked for it first. Essentially, unless there's a clear need for it, why should you include it?
Are There Any Advantages of Including Your Address?
As we've seen above, there are many reasons why recruiters are looking for your address on your resume. There are also many reasons why you may wish to omit your address on your resume. While all of these points remain true, there are advantages for both you and the recruiter when including your address on your resume.
Personal Advantage: Database Searches
Data that is provided to the recruiter typically will pass through an ATS (automated tracking system) of which will record key pieces of information and allow for a data profile to be created of all applicants. This can become of benefit for you down the line if you haven't been offered a job straight away. Recruiters will use this database to search for previous applicants with key traits that may be suitable for a different job. In this way, it keeps the conversation between you and the recruiter open indefinitely.
Recruiter Advantage: Time Wasting
As mentioned, there are some jobs that lend themselves to local workers. Recruiters don't want to have to go through scheduling an interview and having you come in to figure out whether or not you'll be suitable. Including your address therefore improved efficiency and in many cases,will save the recruiter resources.
Are There Any Disadvantages of Including Your Address?
Profiling
Recruiters may use your address to determine the typical expenses of your area to inform the salary offered to you. For example, offering a lower salary because the cost of living where your address is situated is low.
Situations Where Your Address Is Required
Federal positions
Federal positions (i.e., jobs within the federal government) require a permanent home address before submitting your application in the US.
"Must live in X"
While not necessarily 'required', it makes the most sense to include your address in applications for jobs that specify applicants "must live in X" location. For these, the recruiter may likely filter out those that do not include their address or that have an address outside of the desired location.
Are There Any Alternatives to Providing Your Address?
Generalise
If concerned about providing your address, the first alternative to consider is to provide a general location instead of your full address. For example, instead of providing your home address, note your location as "City, State". This should satisfy most recruiters as they can begin estimating your commute, proximity, knowledge of the area, and so on from this description.
You can further generalise by removing your city and simply providing your state, or country.
Temporary PO Box
An unconventional option you can avail of is opening a temporary postal box when applying for jobs. This way, you can provide a full address and you can filter what offers comes back to the postal box. For example, applying only to tech positions with this address.
Note: These services will come at a cost.
What If I'm Relocating?
When applying to jobs out-of-state or in a different country, it's best to confront this directly. While many have applied for jobs and lied about their current location, I wouldn't recommend doing so. Simply state in your resume header that you are planning to relocate to "X" location.
For example, if applying to a job in Ohio from California, your resume header should state "Planning to relocate to Ohio". This provides the recruiter with all the information they need to make an informed decision on whether or not to pursue your application.
What Have Others Done?
When applying for his role at American Express, Ramsey included his a semi-general location in his resume header. This allowed recruiters to identify his general proximity and availability to work, but saved him from revealing sensitive personal information (i.e., his full address).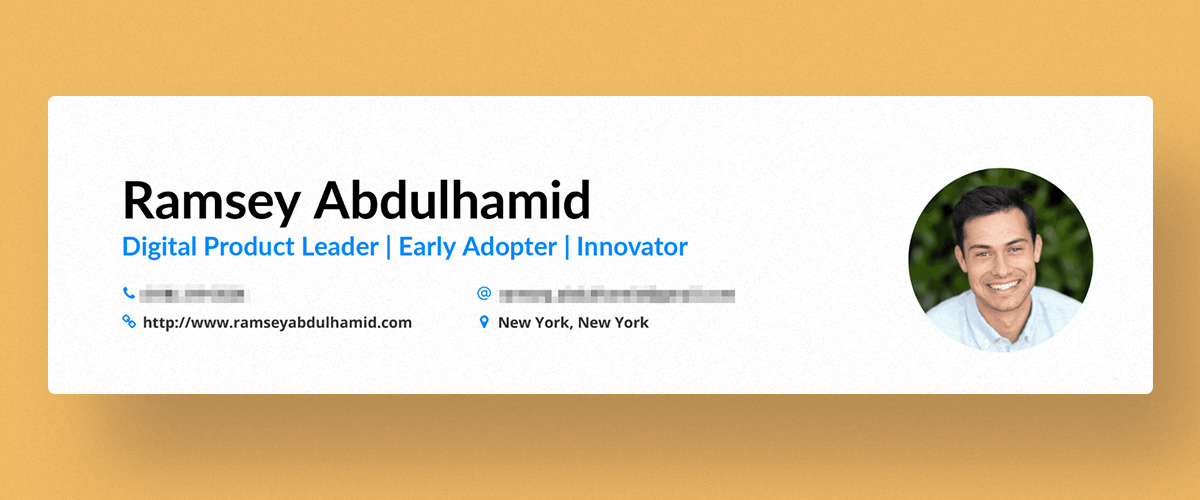 Applying for postdoctoral research, Mia included the address of her research department in the University of York. There was no need to include her personal address as her research department was most relevant to further opportunities.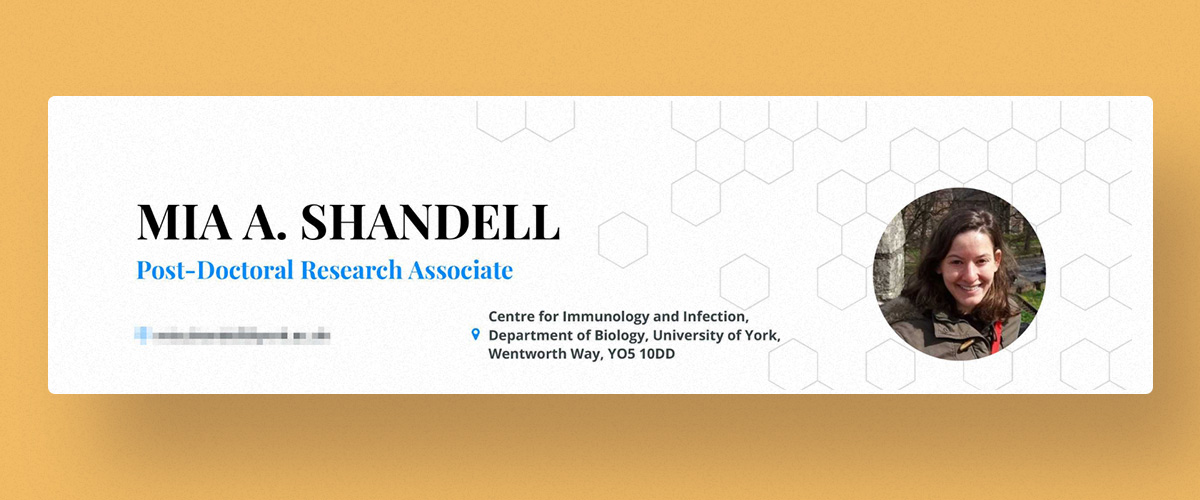 Case Study: Adam's IT Resume
Moving into sales in IT, Adam included a general location when applying to Software AG. This showed the recruiter he was within vicinity of their offices and that his commute would be minimal; much like in Ramsey's case.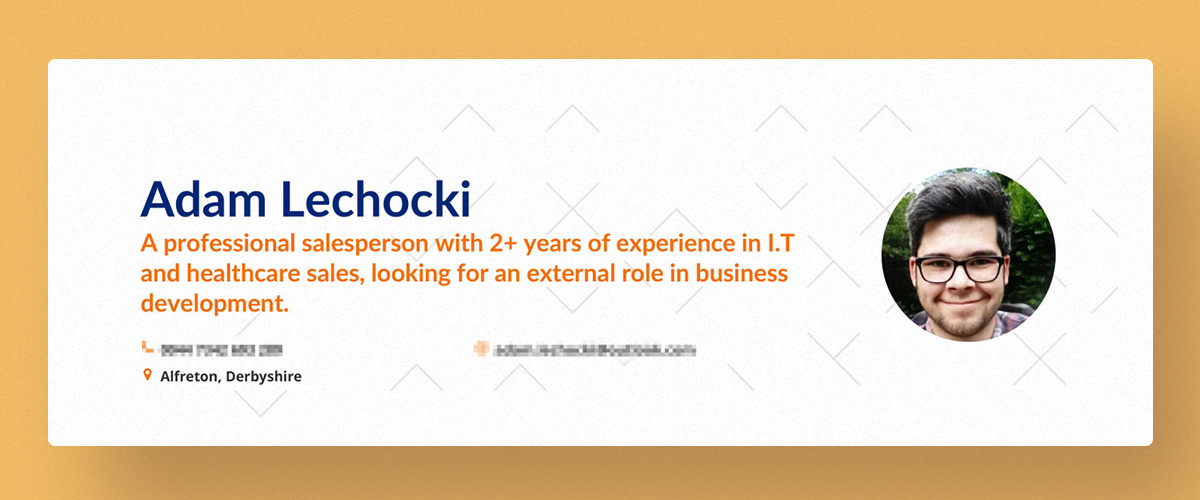 With the Enhancv resume builder, you can craft a resume that blows all other applicants out of the water. From design options to bullet and section suggestions and content writing tips, we're here to help you land your dream job!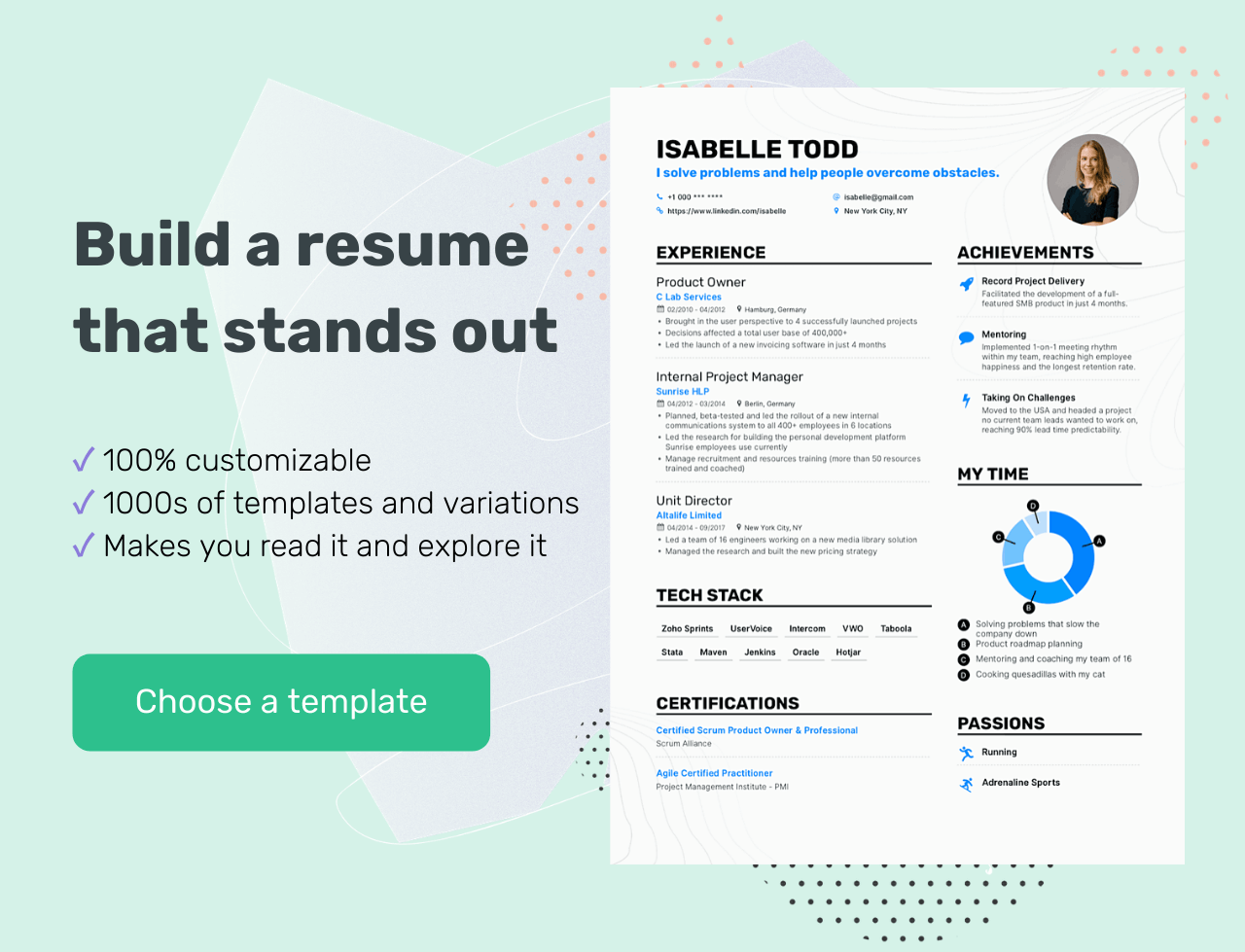 The reality of including your address on your resume
For the most part, recruiters do not need your full address on your resume. When using address information, the recruiter likely will only need to know your general area to be able to assess you as a potential candidate. While certain circumstances will call for a permanent home address, this is the exception to the rule. If you want to keep your personal information safe while providing the recruiter everything they need, include your location in your resume header just like others have using Enhancv.
-
Make your move!
Your resume is an extension of yourself.
Make one that's truly you.
Dean O'Reilly
Psychology student with keen interest in academic research. Currently exploring the world of marketing distribution and content creation with Enhancv to help people get closer to their dream job.