Wondering what to wear to an interview?
You're not alone. The right clothes to wear for an interview is one of the most stressful parts of getting ready for an interview.
And there's good reason for that, first impressions are really important:
The clothes you wear to your interview can literally decide whether you land the job you're going for.
Read on for our expert guide on what to wear to a job interview that includes tips and guidelines for women and men to help you look your best, feel comfortable, and make a killer first impression.
We're going to go over:
General rules for what to wear during interviews based on industry
What NOT to wear
What to wear on an online (Zoom) Interview
The best business attire for women and men each to wear to an in-person interview
And as a bonus, we're answering a few FAQs we get all the time!
Of course, getting dressed for the interview is only one, and pretty much the last decision you have to make in the interview process. Our career counseling service has helped 1000+ people successfully navigate their job search, prep for interviews, and negotiate the details of their contracts. If you have any questions, our experts are ready to give you advice and help you strategize your next move.
General Rules for What to Wear During Interviews (based on industry)
In another life, I worked as the manager of a manufacturing plant, and as part of that job I had to interview everyone from other managers to the folks who ran the machines. Obviously, on the job, these people wore different clothes.
The thing is, regardless of what they were interviewing for, most people came in ready for my questions, but dressed seemingly without much thought about what they were interviewing for! Accounting and logistics candidates might come in 'fancy' t-shirts, and shop hands would come in rumpled suits.
The bad news is this had a real impact on my perception of their qualification for the job. The good news is that with a little consideration, you can dress for an interview to set yourself WAY ahead of the competition.
Remember these three key points if you don't get anything else from this guide:
Frumpy, too-tight, or wrinkly clothes will always reflect poorly on you, no matter how formal or stylish it is
Classic style is always a good choice, and trendy clothes can actually have a negative impact on your first impression.
It's always better to overdress than to underdress. It's way easier to play off a suit in an office of hoodies than to shrug off wearing a hoodie to an office of suits. Jeans, t-shirts, and hoodies are never enough.
And the absolute, must-remember, never-forget, always-do tip:
The best outfits for an interview are always one step above what you would typically wear to the job you're applying for. So if you'll be in a business casual office, wear a suit to the interview, but if you'll be wearing jeans to work every day, a polo shirt and some khakis should be your go-tos.
Dressing for business or office interviews
Just like there you'd tailor your resume and cover letter for specific jobs, possibly including different info for each, you'll want to choose your interview outfit based on the workplace and industry it's in.
For most office jobs or professional positions, you're going to want to wear professional or business clothes. This type of job includes jobs in traditional industries like accounting, administration, customer service, data entry, law, office assistant, reception, etc.
For men, this could mean a suit (matching jacket and pants) or a blazer and slacks, with a button-down shirt and tie, or a collared shirt with a sweater over top. Nowadays, women have a pretty broad choice, but it's a safe bet you can wear a blouse and dress pants or something about as formal.
In this case, you'll want to avoid too many accessories and stick to outfits that are more classic than stylish. Wear grays, dark or medium blues, and black, while staying away from bright colors for the main pieces.
Dressing for an interview in a less formal workplace
We're talking here about an interview for a factory position or the trades, maybe a restaurant, bar, fast food place, retail store, or another kind of service provider like a hairdresser or other salon. In this case, opt for a business casual outfit.
Business casual is one of those phrases that are hard to lock down, so let's try to explain.
Business casual is less formal than a suit, but more professional and polished than a T-shirt and jeans. Think polo shirts or less-formal button-down, chinos (or khaki pants), maybe a blazer, or a sweater for guys, and women can wear the same or instead a to-the-knee skirt or dress.
Business casual is almost more about what not to wear, so avoid jeans, shorts, short skirts, t-shirts, sandals, or running shoes. On the high end, you don't need a tie, and a matching suit is an overkill.
You want to do your research before you assume what's going to be right for an interview like this. Some places, especially retail stores, trendy restaurants, bars, and salons, may want you to come in dressed a bit more like their clientele to see that you'll fit in
In that case, trendy, stylish, or even edgy outfits and bright colors might be the right choice. While you can go wilder if you're comfortable, a safe bet will always be dark jeans and a stylish (but not too loud) top that's more upmarket than a t-shirt.
Dressing for a job interview in a creative field
These fields almost demand less formality, since they may expect you to bring your unique talents to the role. It's a good chance that suits won't be required at any creative agency, and while everyone will dress within bounds, personal style trumps the specifics.
If you have an idea of what people wear there in advance, use it as a guideline. If you don't, again, dark-wash jeans matched with a blazer with a button-up, a polo, or a cardigan and shirt combo are great options for a less formal feel.
The exception to this is if you're interviewing for a supervisory, management position or higher. Then something more formal, from business casual to a suit and tie, would be appropriate.
Quick reference chart
Industry Type

What to Wear

Examples

What to Avoid

Traditional/




Professional

Formal, business, professional attire

Two-piece matching suit, button-down shirt, or Blouse and formal pants

All casual wear

Informal

Business casual or stylish depending on workplace

Less formal button-down, polo, or blouse, Chinos, slacks, or knee-length skirt/dress.




In some cases, style-specific clothes will be best

T-shirts, hoodies, jeans, and other really casual wear

Creative

Varies, usually casual but stylish

This ranges, but usually safe with dark jeans and an informal button-down, polo, or sweater with either a blazer or cardigan if you want to zhuzh it up

Formal wear in general.
Biggest don'ts when it comes to interview outfits
We've covered some of this, so here are a few quick reminders. You always want to avoid:
Clothes that are wrinkled or don't fit well
Overly casual clothes - jeans and a t-shirt or hoodie are never enough!
Bright, flashy colors
Trendy styles
Too many accessories or perfume
You'll also want to remember:
Avoid too much makeup. Generally, you want to keep to a natural look. Stay away from dark eyeshadow, bright lipstick, or heavy foundation.
Novelty anything stays at home. Don't wear funny ties, ugly Christmas sweaters, joke graphics, or anything else that screams look or laugh at this.
Put your headphones away. Listening to music on your commute to the interview makes sense and might even get you calm or geared up for it, but take the headphones off before you get to the interview.
Make sure all your clothes are clean, without holes, and wrinkle-free. This is a must-do, it doesn't matter how expensive or stylish your clothes are, if they're not clean and neat, they aren't going to look good or reflect well.
What to Wear for an Online (Zoom) Interview
The short and sweet of it is that you should wear almost exactly what you'd wear to an in-person interview.
Your video interview is the first face-to-face impression you're going to make with the recruiter for your new job. Even though you're on video, your clothes are going to say pretty much the same thing as if you were in their office.
Of course, looking good on camera is a bit different, but it can be easy if you remember these three rules to impress the recruiter:
Dress top to bottom
I figure you're not thinking of showing up to an in-person video half-dressed, and you need to do the same for your online interview. You may think you can get away with shorts or pajamas, but there are too many failed videos of mistimed cameras, mirror reveals, or people pushing back from a desk or standing up without thinking for you to become another statistic.
Color
The concept behind color psychology is that the colors you wear can have an impact on how recruiters gauge you as a candidate. The verdict is that choosing one of four "neutral" colors will help interviewers get a positive impression of you.
Blue conveys that you're confident, trustworthy, and a team player
Black suggests leadership, sophistication, and exclusivity
Gray will tell them you're independent, logical, and analytical
White leads people to think you're safe and organized
Pops of other colors are fine and may help you get noticed and depending on how casual or creative your job may be, might be a great choice too.
Solids
Solid colored clothes are the best choice for video interviews, since they won't vibrate on camera the way some patterns will. In fact, take this into consideration for your background too, solid, neutral, and uncluttered backgrounds will help you look good for your online interview.
Keep these 3 tips in mind along with what we mentioned in the in-person interviews, and you should hit the ball out of the park!
Best physical interview business attire for women
This is no surprise, but women going to a professional interview have a few more options for what to wear (and more considerations) than men do. For example, a dress or skirt brings up the question of leggings (so many options on their own) or bare legs, and of course, there are more accessories a woman usually chooses from, too.
If you want to quickly pull together a killer professional outfit, though, look no further than the checklist below:
A business professional suit for women, suit skirt or dress (both at about the knee) in navy, black, or dark gray
Matching shirt or blouse
Leather closed-toe shoes with either no or a small heel
Limited jewelry, nothing too brash, big or flashy
Tidy hairstyle
Skin-matching or navy, black, or gray leggings/pantyhose
Neutral makeup and light or no perfume
Neat and neutral nails
Purse and/or laptop/messenger bag
Best physical interview business attire for men
As a man headed to a professional business interview you're going to hit the mark if you stick to conservative clothes, and by clothes I mean a suit. If you're going in for an entry-level position you might be able to get away with something a bit less formal, like a blazer or a sweater over a button-down, but suit up for anything past that.
Here's a checklist fellas can follow for a look that'll help you land your job:
A business professional suit for men in a solid color or such as navy, black, or dark gray
A crisp white button-down Oxford
Leather belt
A tie that matches your suit and isn't too loud
Conservative leather shoes (with dark socks)
Avoid any jewelry other than a watch and wedding band
Clean and neat hair
Avoid cologne and aftershave
Neatly trimmed nails
Laptop or messenger bag
FAQs about what to wear to an interview
What to wear to a casual interview
Even if you're interviewing at a casual office, a café, a movie theater, or anywhere you think things are going to be pretty lax, you still need to step it up a bit. You still want to be polished and professional, and leave regular jeans, t-shirts, and any open-toed shoes in your closet.
Stick to dark jeans or chinos (women can throw on a skirt or dress), casual shoes, and if you want a cardigan or sweater. Make sure your clothes fit well, are clean, and look neat.
What to wear to an interview at a fast-food chain?
If you're headed to a job interview at a fast-food restaurant, what you wear is going to depend on the position you're up for. But, the rule of thumb that you should dress one notch above what you'd wear to work there should be your guide.
If you're interviewing for a line cook gig, wear a casual outfit, but if you're interviewing for a management or supervisory position, wear a business casual outfit or even a suit.
What to wear to an interview when it's hot?
Interviewing for a job in the heat of summer can be tricky, especially for more formal positions. If you need an interview outfit that's polished and comfortable, but that won't have you sweating and overheating, consider the fabrics and how many layers you're wearing.
Stick with cotton, linen, rayon, super-light merino wool or seersucker for as many pieces of your outfit as you can to help with breathability, and try to avoid any more layers than you absolutely need.
Takeaways
Always step it up for an interview - at least one notch higher than what you'd wear on the job.
If you're going to dress wrong, overdress rather than underdress.
Wearing clean and neat clothes that fit well is better than fancier clothes that don't
Different workplaces are going to need different outfits - consider each situation before you decide what to wear there.
Whether for women's or men's outfits, neutral colors and classic styles are your best choice.
Unless it's a super-stylish place, avoid trendy clothes, loud colors, and flashy accessories.
Avoid too many accessories and perfume, they don't help and could hurt your chances.
Jeans, t-shirts, and open-toed shoes should never be what you put on.
We've helped 1000+ other candidates find their futures with custom-tailored training, advice, and strategies. If you want to do a deep dive into other interview questions, or you're curious about other ways to better navigate your career path, check out our career counseling service.
Make your move!
Your resume is an extension of yourself.
Make one that's truly you.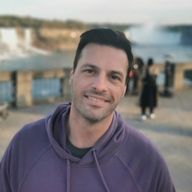 Kevin Roy
After a successful career in the corporate and non-profit worlds hunting for and hiring great candidates for my and others' teams, I spend my time writing on the subjects I love and know most about.