Quick Answer:
Avoid common resume mistakes, include essential info, show authentic personality, be specific, use a clean layout with readable font, eliminate errors, tailor to job posting, use relevant keywords, clean up social media, focus on accomplishments, craft unique resumes for each job.
Can't get a job after sending hundreds of resumes that only get rejected by employers? I hear you.
It comes as no surprise that you're now wondering if anything could be wrong with your resume.
Job search is no easy process.
The lack of employment not only has an impact on your bank account but your confidence and self-esteem. After we get nothing but "good luck in your future job applications", it's difficult not to feel frustrated or bitter, especially when we know we're a good fit.
The best thing your resume can do is stand out and make an impression. There's just one caveat, it should be a positive impression. Unfortunately, there are plenty of all-too-common resume mistakes which make HRs and recruiters remember you as that person they don't want to hire.
(If you want to know whether your resume is good or not, use this resume-checker to get it reviewed within 5 minutes)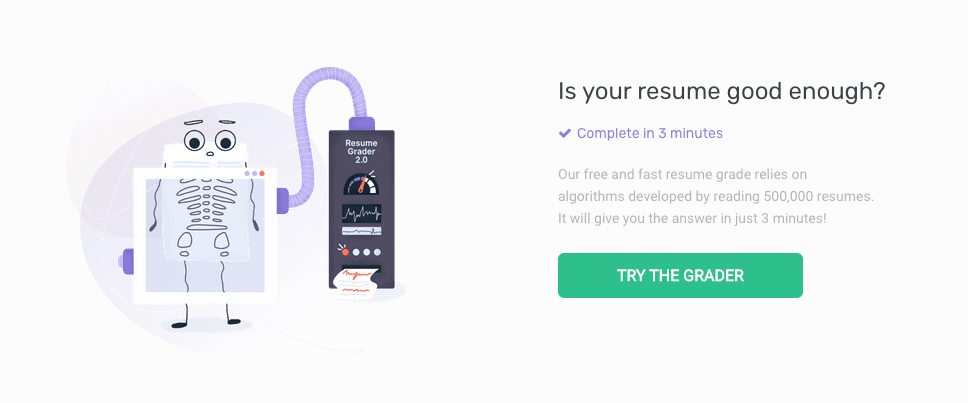 In this article, we'll go through the 16 easily avoidable resume mistakes you need to know about before you apply to your next job, starting with the basics.
❌ 1. Missing Essential or Having Wrong Information
As a job seeker, having an unprofessional email address is something you should avoid at all costs. It's an instant deal-breaker for hiring managers, trust me.
Along with that, missing vital contact information in your resume and including wrong employment dates, are one of the biggest resume mistakes out there.
Also, not including your email address at all, or putting incorrect contact information, can easily be recognized as unprofessional by headhunters and recruiters. As for education and employment dates errors, it's best to resubmit your application if you find any after you've sent your resume.
So, it's definitely worth it to double-check these small details that can highly influence your chances of getting hired.
❌ 2. Including (too much) Too Personal Details
Going (tmi) makes it to the list of bad resume examples, easily.
Resumes used to include marital status, country of origin, and even religious views. This was because this was something recruiters wanted to know back in the days.
Now, it's illegal for employers to ask about these things when making a hiring decision. This is why you shouldn't occupy your resume with details recruiters may not be interested in. Instead, focus on the important information, and grab the employer's attention by presenting yourself as the ideal candidate for the position.
❌ 3. No Personality
To me, failing to weave your personality in the document is honestly one of the top resume mistakes. People are still worried about showing their personality in a resume. They think it's somewhat childish and unprofessional. They believe that this type of information is supposed to be written in a cover letter, but do employers even read cover letters anymore?
It's 2021, and resumes have changed…
Think about how many resumes those job recruiters are going to be reading. Then imagine your resume is exactly the same as everybody else – it's difficult to distinguish you from the other applicants who have applied for the same position.
Company Culture, the personality of a company, is being taken more and more seriously as a way to brand a company and keep employees happy. For employers, one way to create a good company culture is to hire people who are similar or have similar interests. That's why they need to see more personality revealing sections in your resume – so make their job easier and present your charming self!
There's nothing wrong with exposing your character as long as you do it in a smart and authentic way. This is why creativity can be helpful – emphasize the unique experiences you have that others probably don't.
Enhancv is one of the only resume builders that offer a wide variety of human-centric sections. Try to start there, it got Sam a job in Spotify.
❌ 4. Vague or Irrelevant Objective Statement
When writing your resume, are you being specific, or do you start taking a detour and going off in the wrong direction? Maybe, you're using one too many buzzwords?
Whatever you talk about, it must be specific and aligned with the things the recruiters are looking for, so delete anything irrelevant and unrelatable.
And for your resume to connect, it needs to be consistent by maintaining a good flow.
To check everything flows well, read your resume out loud. You will notice where some parts might sound off. For those parts that do sound odd, that's where you need to rephrase and change the wording around until it sounds about right.
Also, vague language is a no-go. Here are a few examples of words you should avoid:
"Some"
"Might"
"Probably"
"Could"
"Maybe"
As for any past accomplishments that you want to talk about – be specific when you're bringing it up and use statistics or evidence, if possible. For example, which of the following sounds more authentic:
1. "I probably excel in closing prospects over the phone. In my previous role as a salesman, I generated more sales…"
2. "I excel in closing prospects over the phone. In my previous role as a salesman, I generated 20% more sales…"
From the examples, the second one sounds better. There's certainty behind the statement and it sounds genuinely authentic because of the statistic that makes it more credible – "I've generated 20% more sales."
Tip: Incorporate action verbs in your resume to make the text sound more powerful.
The list of mistakes is continuing to increase every day. At least use a content analyzer that helps you focus on being straight to the point and showing the value you need to be showing without being ambiguous.
Be specific and listen to Jefferson's wise words:

❌ 5. Dishonesty
Did you really spend six months as an intern in that company? Are you sure you speak six languages? Did you increase that Twitter account by 6,000 followers in just a month? If your answer to questions like this is "well, basically", then you need to reconsider.
In short, all the information you provide must be 100% true. Remember that in today's world, recruiters can verify most details within a few clicks and phone calls.
If you have gaps in unemployment, explain why the situation happened. As long as you justify it with a good reason, there shouldn't be any major problems.
In any case, the greatest asset you could have in an interview is confidence. Holding the thought you weren't quite truthful on your resume is a sure-fire way to replace that confidence with guilt and paranoia: not exactly a recipe for success.
So stick to the truth and be proud of it.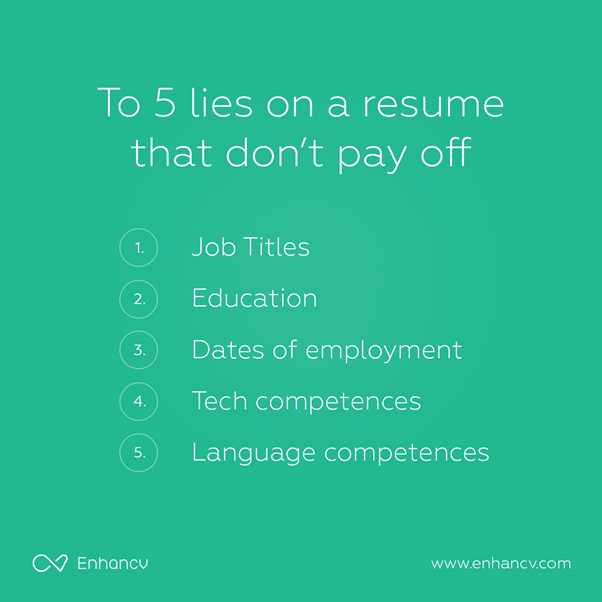 ❌ 6. Obvious Skills and Clichés
If you're writing your resume on autopilot (and let's face it, lots of us are), it's easy to slip into the habit of relying on clichés and passive voice, and perhaps, even some fluff. The problem with this is that at best, it'll get your resume ignored, and at worst, it'll give the reader a big eye-roll. Needless to say, it's not how you land an interview, and this is another resume mistake you should be careful of.
Avoid talking about obvious skills anyone could talk about. For example, you're talking about how you developed your basic IT skills using software everyone knows how to use, such as Microsoft Word and PowerPoint.
Don't focus on topics centered around basic skills, and don't use any joke skills either, like saying you're an amazing wingman who was able to set up a date between two other employees in your previous workforce – it's cringe for anyone that's reading.
❌ 7. Lacks Visual Appearance (Font, Colour, Design, and Layout)
Wouldn't you rather use software that's easy to use and simple to follow through rather than something that's overly complex and confusing?
The same thing for your resume – if it's difficult to read or it's not visually appealing, it's going to cause the following symptoms:
Headache
Stress
Frustration
There might even be a chance you'll get rejected before they even start reading your resume because it's an eye-sore…
Make sure your resume doesn't get out of hand by using a number of different fonts, graphs, and neon colors. Be mindful of white space and font size, use bullet points, and keep your margins at least one inch on all sides. Also, it's a good idea to stay away from sentences that are too long.
In other words, keep it neat, clean, and easy to read.
So, back to fonts. While often overlooked, fonts play a big part in whether you're going to get the job or not.
Try identifying the good and bad font choices from these examples:
1.) My Resume
2.) My Resume
3.) MY Resume
The second font is the best to use compared to the others, it's more important to have a readable and scannable resume that's clear rather than trying to look extravagant or as complicated as the universe. If you aren't completely sure about your choice of fonts, read our helpful post on the topic.
Make it easy for your employers, don't give them a hard time deciphering your resume.
(Sometimes, you're required to send your resume in a certain format depending on the company's Applicant Tracking System. Unless there are specific instructions, the safest way to send your resume is in the form of a PDF – the main reason being a PDF doesn't change depending on the computer's operating system.)
What matters more is having clarity – it should look sensible and authentic.
Not only should you have a clean font that makes it readable, but you should also be using modern resume templates that stand out. The best layouts are the ones that get the job done, so don't go overboard and use certain fonts or layouts just because they look fancy.
Color choices also have an impact so make the right choices but again, don't overdo it and keep it professional.
Here's an example of what a good format looks like: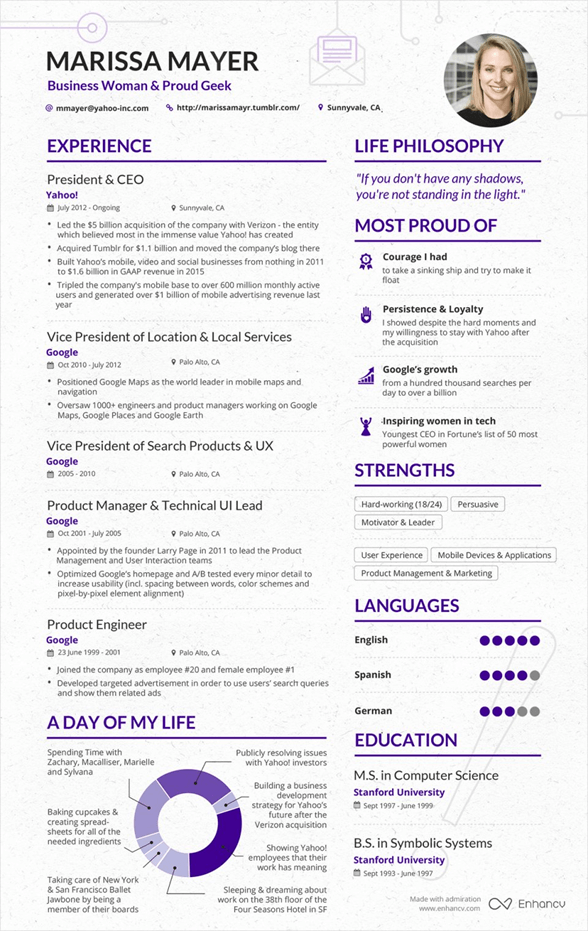 ❌ 8. Typographical and Grammatical Errors
Any typo errors, spelling, punctuation, or grammar – any of these will get your resume tossed straight into the reject pile.
You'd be amazed by the number of bad resumes that make it to recruiters' desks. There's simply no excuse for sloppiness, misused words, grammar errors, or punctuation overuse on your resume.
But how do you catch these simple but easily missed resume mistakes?
After you finish with your resume, sleep on it and take your mind off it. Then give it a look with fresh eyes. You can prevent your resume from being thrown into the trash easily just by properly proofreading your work.
A technique I use sometimes is reading all the content backward, which forces you to slow down and catch more errors. Then just to be safe, let a trusted friend look at it (obviously, a spell-checker should factor in as well). Once you've done all this, you can send your resume off with confidence.
Remember that you can always edit but once you click 'send', there's no going back.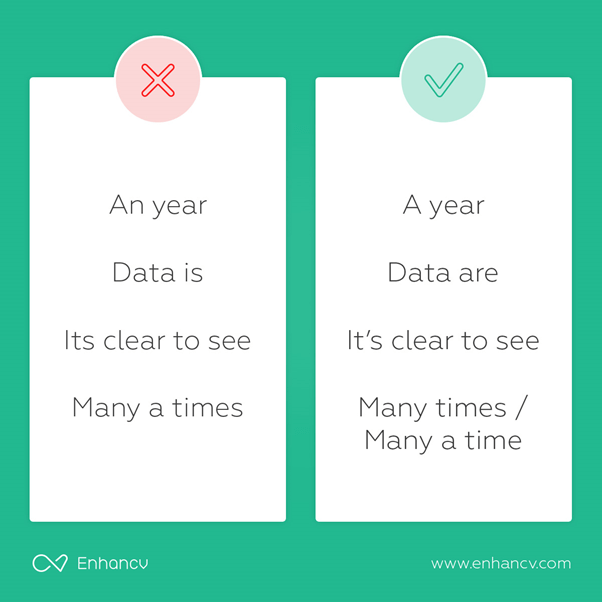 ❌ 9. Not Tailored For The Job Posting
In return for the work you've put into creating your resume for that job posting, you get nothing. That's straightforward and expected if you don't know exactly what you're getting yourself into.
Before you craft your resume, there are two steps you should do:
1. Know Exactly What You're Getting Into
Before you even start on your resume, one of your first steps should be reading through the job requirements carefully. Pay close attention to the keywords they use and get the grip of who they're actually looking for.
You should know what type of person they are looking for and what exactly you need to include and what you need to avoid.
2. Research The Company
Go through the company website, social media profiles, blog, and anywhere else they're active. Then ask yourself the following questions:
"What's their company culture?"
"What kind of people work there?"
"Would you fit in the team?"
All this information will give you a head start and provide clues for your resume design, content, and overall feeling. Make it specific to the company and the job requirements.
After that's done, check your resume accurately matches the job description using an Enhancv free assessment tool.
❌ 10. Keywords and Phrases
Something you should be doing to increase your chances of getting a response is to use keywords and phrases. If you've read the guidelines properly and you understand what the job requires, as mentioned earlier, then you might even be doing this unconsciously.
However, the keywords on your resume should be the exact words that the recruiters want to see. For example, if the role you're applying for requires attention to detail, your resume would be scanned to see if you've included that phrase.
Take a look at what words and phrases they would want to see on your resume and implement them. Use those words directly to make your resume more compelling to get them eager to work with you.
You can match your resume easily to the job description in 3 easy steps using this free tool.
(Quick reminder: don't just blatantly copy and paste the job description)
❌ 11. Your Social Media Account
You might be applying for a position in the business, finance, or marketing space, such as social media manager or content marketer. In roles like this, there's a good chance they are going to judge your social media profile. Assuming your profile doesn't contain anything inappropriate, there shouldn't be a problem.
On the other hand, if there's a video of you being drunk on a Saturday night, it could influence the decision on whether they want to hire you or not.
It's worth taking the time to clean out anything inappropriate on your social media just before sending your resume to optimize your chances. And when it comes to your LinkedIn profile – yours should be spotless.
❌ 12. Looking In The Wrong Place
There's a chance that you've made it this far without making any of the resume mistakes that have been mentioned.
But you might not be getting the response you're expecting because you're looking in the wrong place.
For example, if your resume is specifically tailored for the job position as a mechanical engineer, but you're applying to work as a doctor in a medical health center, your chances are little to none.
As a result, no matter how good your resume is, you won't be valued the same way if you're in the wrong place. It won't matter how good it is because ultimately, it's not going to count – you won't have the experiences, qualifications, or achievements they want…
Even if you're applying in the right places, who knows how long it's going to take before you actually land a new job. It depends on multiple factors. For some, it might be easy and quick, but for others, it's going to take a bit longer. One way to get an estimate for how long it will take is by using our job calculator.
❌ 13. Outdated Resumes
Don't ever submit a resume that's out of date – it should always be up to date with relevant information at all times.
Consider leaving out that summer job you did 10 years ago…
Unless you achieved something significant and relevant to the job position you're applying for, it's just a distraction in your work history. A rule of thumb I like to use is to look at every piece of information on my resume and ask myself whether it makes the resume more effective. If it doesn't add any value, I cut it.
The experience content of your resume should exponentially progress with you.
❌ 14. Responsibilities VS Accomplishments
This is one key area where we see how resumes are changing in 2021.
Just a few years ago this wasn't a very common practice, but today it's absolutely expected that you list accomplishments and not just responsibilities on your resume.
Ultimately, it's your accomplishments that make you stand out from all the other applicants, and it's those achievements that make you feel proud when you step into that interview.
Also, make sure you quantify these accomplishments wherever possible – specifics always have a greater impact.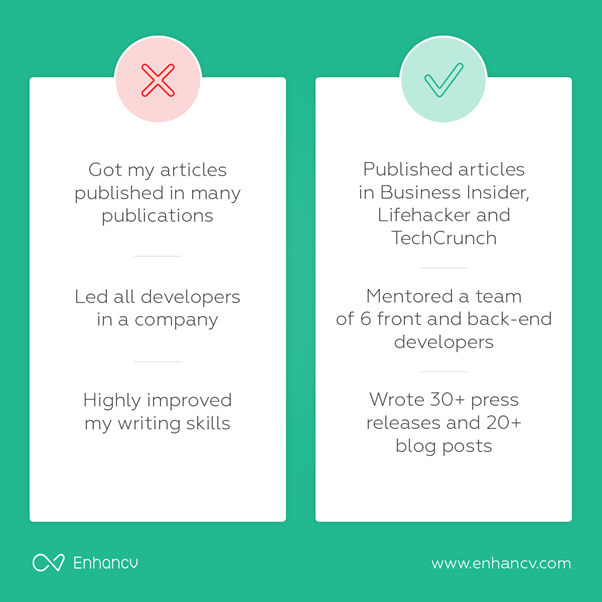 ❌ 15. Paid vs Unpaid Work Experience
Another common mistake on resumes is the fact that people believe that the only experience that counts is paid experience. But this massively limits you in how you can go about showing off your skills and accomplishments.
Think about volunteering, that old car you restored, a disease you overcame, or how you learned how to sew and make your own clothes. In other words, what makes you proud and shows your skills?
These don't necessarily have to be connected to your job title. It can be one of the most striking sections on a resume, as long as you back it up with concrete facts, numbers and figures. Plus, an experience like this can be a great conversation starter in an interview.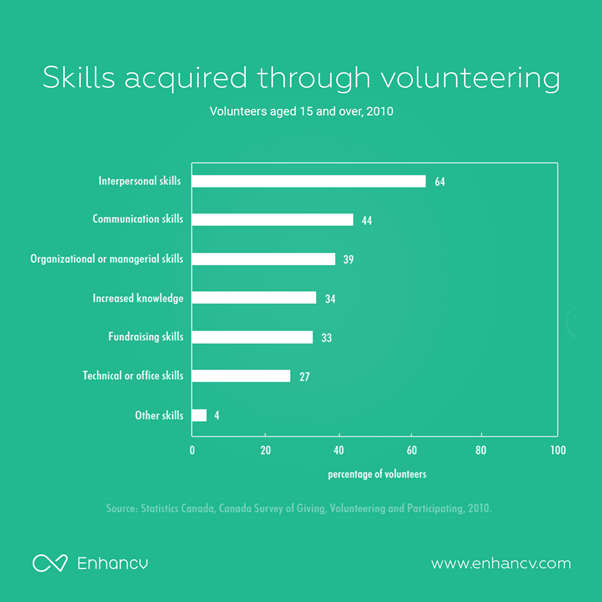 ❌ 16. You're Only Crafting One Resume
Forget your one size fits all mindset because resumes in 2021 need to be tailored for the specific job. A small start-up and IBM certainly don't hire the same way, so you shouldn't apply to them the same way.
Use the other tips mentioned in this article to craft your resume for each job position you're applying for.
Takeaways: Resume Mistakes
It can be a nightmare creating your resume and perfecting it as best as you can – that's why Enhancv's resume builder is one of the easiest you can use to create a unique resume that wins job opportunities. You can start off using our templates that got people job positions into big brand names such as Tesla, Spotify, and Amazon.
Now that you're confident and ready to stand out, you can finally get that job you've been waiting for!
Crafting an outstanding resume isn't an easy job. Sometimes, we just need a little push, a reminder of what's important to add or leave out.
If you haven't yet, try Enhancv's Content Analyzer feature. It was developed after reviewing over 300,000 resumes to help you improve your content and make the most out of any job opportunity.
Go ahead and craft your resume with Enhancv now.
Good luck!
Make your move!
Your resume is an extension of yourself.
Make one that's truly you.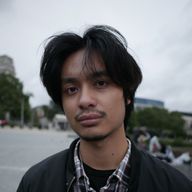 Astley Cervania
Astley is a UK-based copywriter & content strategist. Often curious and observant, he specializes in helping B2B and SaaS companies scale their content marketing through his writing and SEO skills.