Listing Sales Skills on Your Resume: Tips and Examples for 2023
Here are the top ways to show your Sales skills on your resume. Find out relevant Sales keywords and phrases and build your resume today.
Is your resume ATS-friendly?
Drop your resume here or upload a file to find out if the skills in your resume are readable by an ATS.
Regardless of whether you want to sell a product, a service, an idea, or even yourself as the best candidate for a job, you'd need strong sales skills. And although it might sound complicated, choosing the right sales skills for your resume is actually pretty straightforward.
Together, we'll go through a comprehensive list of the most in-demand sales skills for 2022. In this article you'll also learn:
How to choose the right sales skills for your job
What the difference between soft and hard sales skills is
How to demonstrate strong soft skills in different sections of your resume
Whether you need to add sales skills if you're applying for a non-sales position
… and more! Read on!
Top sales skills for your resume
If you're applying for a sales position, the hiring manager will probably have listed some of the sales skills you need in order to get the job.
Many times, however, you need to guess what sales skills the recruiter is looking for, especially when it comes to non-sales positions. You can do this by looking at the job description and your future daily tasks.
But what are the top sales skills recruiters just love seeing on resumes? Let' see…
Top sales skills to have in 2022
Networking
CRM
Business Development
Most popular sales & retail hard skills for your resume in 2022
Most popular hard sales skills for your resume
Although you'd be required to work with people, for the most part, being tech-savvy and having the right hard skills will help you do your job better.
Let's dive deep into some of the best hard sales skills that will help you stand out in front of other applicants!
Google Analytics
Hiring managers value applicants with strong Google Analytics skills. They're well aware this means knowing how to analyze complex data and use it to improve customer experience and boost sales.
If you're applying for a job that requires strong Google Analytics skills, add them to your resume header. Here's one example:
Account Executive / Google Analytics Wizard
But in case you want to get into a bit more detail about how you've used your Google Analytics skills in the past, mention them in the experience section. For instance:
Used Google Analytics to analyze customers' online behavior, shorten their decision journey, and boost sales by 23%.
CRM systems
Customer Relationship Management systems like Salesforce, Hubspot, Monday, Zendesk, Sendinblue, Pipedrive, and others are used to keep customer data. This means they're similar to a huge digital diary with all the information you need to ensure high levels of customer satisfaction.
Essentially, CRM Systems are valued by recruiters because they have the potential to drive sales (and revenues!) up.
And while the skills section is generally considered the right place to list all CRM systems you're proficient in, we advise you to go for a less traditional approach.
Use the experience section of your resume to share how you've used CRM systems in the past. Here's one example:
Monitored customer satisfaction levels in Salesforce and suggested ways to increase them by at least 50%.
Read this: Must-have customer service skills for your resume!
Microsoft office
Some people argue that listing MS Office skills is boring and frowned upon by recruiters and that you should focus on highlighting less obvious skills.
Here's why these people are wrong: most companies use applicant tracking systems (ATS) that screen resumes for certain keywords.
That's why not adding MS Office to your resume might actually lower your chances of landing an interview.
Use the skills section or drop a line or two about how you've used MS Office to succeed in the past in your experience section. It's up to you!
Presentation software
Having strong presentation skills benefits professionals from all industries – be they business, hospitality, marketing, or in your case – sales.
And good presentations are often based on engaging the public with impressive visuals. This is where different types of presentation software come in handy.
If you're a real presentation master, make sure to mention this in your resume summary. You can follow the example below or come up with something more relevant to your specific case:
Created 17 sales pitch decks for various new and returning B2B and B2C customers and achieved a 70% retention rate.
Lead generation and nurturing
Finding potential customers, building strong relationships with them and making them choose your product/service is not as easy as it sounds. You know it.
That's why you need to put a bit more effort into highlighting your amazing lead generation and nurturing skills to recruiters. The accomplishments and awards sections are great for that!
Won the company '2022 Star' award for increasing the number of new customers by 89% YoY.
Market research & analysis
What's a salesperson who has not done their market research but is still managing to secure large numbers of customers? Lucky!
It doesn't matter whether you need a full market analysis or just a tiny bit of information on what the current specifics of the market are. Being an independent worker means you're able to do both without supervision and assistance. And this is exactly what recruiters look for when it comes to sales positions!
Your resume's experience section is a great place to showcase your market research and analysis skills:
Made thorough research on the Canadian baby food market that helped me secure 50% more sales QoQ.
Top soft skills for sales industry positions
Although hard sales skills are considered essential by many industry outsiders, you know too well that soft skills make the magic happen.
But is there a definite list of soft sales skills worth including in your resume? Yes, there is.
Interpersonal communication
Oh, the good old interpersonal communication. If you're currently working in sales, you're familiar with the level of talking, chatting, and even texting required for success.
And we get it – sometimes talking to people can feel exhausting. Recruiters also get it. That's why they're looking for someone who can handle all kinds of interpersonal communication and make the best of it.
You can highlight your ability to work with different people on your resume by mentioning the number of (potential) customers you've been responsible for, or even by sharing a tiny bit about how you deal with getting 'no' for an answer. It's up to you!
For more ideas, check out our guide on how to highlight your interpersonal skills on resume.
Cold calling
Cold calling, or the art of turning people who haven't yet expressed interest in the product/service you're offering into clients, is essential for many sales jobs. However, it requires additional training.
For this reason, applicants with cold calling skills are often sought by recruiters. Make a strong first impression by adding a bullet or two about your cold calling experience in the experience section. Here's an example from a real Enhancv user's resume:
Generated $30,000 monthly worth of sales by cold calling potential customers
Organizational skills
Planning, critical thinking, managing your time efficiently – these are all extremely important for success in sales.
What's more, recruiters consider highly organized individuals to be more suitable for just about any position than candidates who lack organizational skills (yes, even when the latter have years of experience and the former don't).
But how do you highlight your organizational skills? Surely you don't just list them in the skills section, right?
Right! We advise you to add a word or two about them in your resume's summary. For instance:
A highly organized sales manager with over 4 years of experience in the field. Proficient in negotiation, staff training, and lead nurturing. Achieved a 135% increase in returning customers in 2021.
Looking for more ways to present your organizational skills on your resume? Check out this article!
Presentation skills
There are two kinds of presentations - the one where you give a presentation in front of an audience and the other where you present a product or a service aiming to close a deal.
You probably do both in your sales career. But how do you prove that to recruiters?
Well, you can either mention your strong presentation skills in your experience section or list a related award or recognition you've earned in the awards section. Here's one example:
Earned the 'Presentation Star' award for a presentation I gave during a company-wide employee training session
You're great at making PowerPoint presentations, but don't know how to mention this on your resume? Read this article to find out!
Negotiation skills
Pursuing the best interest of the company is key for those working in the sales industry. And the most straightforward way to do that is by negotiating and reaching a beneficial outcome for all parties.
Negotiation requires a great deal of conflict management skills and also the ability to keep your calm in challenging moments.
This means that the best way to add your strong negotiation skills to your resume is by sharing how they've helped you in your previous jobs. You can talk about the ways you avoid and resolve conflict in the experience section.
Achieved a 0% client conflict rate in Q3 of 2020 thanks to my strong negotiation skills.
Problem-solving
Problems arise all the time. It's impossible to prevent them, and most times they're not even our fault. Recruiters get it, which is why saying you're a problem avoider wouldn't work in your favor.
However, proving you're a problem solver would! So mention your problem-solving skills in your resume summary or experience section. If you're feeling extra brave, you can even share what the biggest problem you've faced in your career is and then demonstrate how you've solved it.
Just make sure to focus on the benefits that your problem-solving skills have brought to you and your previous employer.
Read this: How to demonstrate strong problem-solving skills on your resume
Persuasion skills
After negotiating the terms and solving any potential problems, it's persuasion time!
Influencing other people's behavior and decisions is crucial for all sales-related jobs out there. After all, one of your goals is to influence the potential client's decision and help them turn into an actual client, right?
But what's the best way to highlight your persuasion skills on your resume? Well, definitely not by listing 'persuasion' in your skills section.
Rather, use your resume's experience section to show how your persuasion skills have helped you convert contacts into clients. Here's one example:
Built a network of over 500 business contacts in 2021 and turned 27% of them into actual clients using Blaise Pascal's methods of persuasion
Networking skills
Building a network of like-minded professionals could actually be one of the keys to success when it comes to the sales industry.
Employers are well aware of this fact, and that's why they value individuals with strong networking skills highly.
But should you just put 'networking' or 'strong networking skills' on your resume? No!
Instead, share the link to your LinkedIn profile to show you're actively developing your professional network. You can put in your resume or in your email signature – you decide!
Self-motivation
Staying motivated in difficult times has proven to be quite challenging if you're low on self-motivation.
In fact, being able to keep yourself motivated to pursue various goals and tasks is also crucial for facing setbacks successfully.
In the context of the sales industry, this means not taking 'no' for an answer and keeping going until you reach your targets.
A great way to highlight your self-motivation in your resume is by adding it to your resume summary. Here's one example:
A self-motivated sales specialist with over 5 years of experience in the field. Doubling targets and smashing goals have proven to be my specialty! Achieved a 191% increase in sales in Q1 of 2022, looking for the next challenge.
Active listening
Contrary to popular belief, speaking is not the only main skill you need to be good at sales. Just the opposite – active listening is at least as important (if not more).
In the context of sales skills, active listening is the art of listening attentively, reflecting on what's being said, and formulating your answer accordingly.
That way, you'd be prepared for every potential client's argument why they're not willing to become a customer. Something more – you'd be able to respond in a way that gets you a step closer to success.
You can share a bit more about how your active listening skills have helped you generate more leads in your resume's experience or summary section. In addition, be prepared to get into a bit more detail about this during the interview.
Looking for other ways to demonstrate your active listening skills on your resume? Read this article!
Teamwork
Teamwork makes the dream work! And although you might find it a bit difficult to work in a team, that's still one of the most popular skills recruiters want you to have.
You can share a bit more about your teamwork skills in the experience section of your sales resume.
For instance – talk about the size of the teams you've worked in or the number of people you've managed. It's entirely up to your individual situation and preference. Just make sure to highlight your ability to work with different people and still achieve your goals!
Maximizing sales
Although maximizing skills is not a skill per se but rather a combination of skills, it's still important to point recruiters to the fact that you're a real sale maximizer.
This can be done in various ways. Why? Because there are infinite combinations of skills that can be called 'sales maximizing skills'. And the essence of this combination depends on the nature of the product/service, the individual profile of every client, and your personality.
The accomplishments and awards sections of your resume are ideal for sharing a bit more about your own ways to maximize sales and how they've helped you receive recognition from others.
Increased sales by 78% thanks to my own sales maximizing strategy that consists of identifying my ideal customer and coming up with a suitable approach
How to list sales skills on resume
Make sure the skills you list are relevant to the position
Although listing all your sales skills might sound tempting, it can make you appear less experienced than you actually are.
In fact, recruiters prefer applicants with fewer skills that are relevant to the position over applicants with tens of irrelevant skills.
So if you're wondering whether you should add your programming skills to your resume, it's a no from us. Rather, focus on stuff like your strong communication skills or your ability to close a deal with even the toughest clients over there.
Provide concrete examples with numbers
You can't really prove your strong sales skills without mentioning some hard data. Otherwise, you risk sounding shallow and as if you were making your expertise up.
That's why we advise you to focus on all kinds of quantitative data – the highest number of leads you've generated, the number of deals you've secured, the percentage increase in customer satisfaction that's followed by your work, etc.
This will point the hiring manager to the fact that having you on the team will lead to tangible results and real benefits for the whole company. And that's exactly what every employer out there dreams of!
Be specific
Getting into as much detail as possible when listing your sales skills on your resume works in your favor for two reasons: it shows you're a true professional and also provides room for discussion during the interview.
So instead of just listing 'cold calling' in your skills section, share more about the ways your cold calling skills have led to a steady increase in new customers over several months. This information will definitely be of value to the hiring manager!
Where to include Sales & Retail skills on your resume
In the header section of your resume
If there's a specific sales skill you wish to highlight in your resume, do it in the header section.
After all, it's the first thing the hiring manager learns about you (after your name). So go for something really eye-catching and put it next to the position you're applying for. For example:
Sales Specialist a.k.a. Persuasion Wizard
RIGHT
Communicating your sales skills in the summary section
Think of the resume summary as of a guided walk around your whole career. Mentioning your top achievements is a great way to put an emphasis on your strongest sales skills.
Here's a great example from one of our Enhancv users:
A disciplined and well-organized Sales Manager with over 7 years of experience in the FMCG industry. Able to turn every person into a returning customer thanks to my very own lead generation and nurturing system.
RIGHT
Showcasing your sales resume skills in your experience bullet points
Rumor has it, most applicants don't like the experience section. They either see it as a place to show off or don't give it the credit and importance it deserves.
Don't be one of those people.
And when we say that, we really mean it. Give the experience section the attention it deserves, and you'll become one of the top applicants for the job.
So instead of just listing responsibilities, mention how your strong sales skills have helped you smash your goals. See the example below:
•

Exceeded sales targets by at least 20% QoQ

•

Grew the potential customers database by over 500% by coming up with an innovative social media lead generation approach

•

Helped train a total of 520 junior colleagues and interns

•

Was personally responsible for 30 corporate clients
RIGHT
How to match your skills to the job position
You've probably come to realize that there are tens of different sales skills for your resume. Which ones do you include? Only those relevant to the job you're applying for.
And if you're willing to go the extra mile (which surely won't go unnoticed by recruiters), match your resume and sales skills to the job position.
Usually, the sales skills you definitely need to include in your resume are those present in the requirements section of the job description. This will help you pass applicant tracking systems (ATS) and will also increase your chances of landing an interview.
We also advise you to check the company's LinkedIn profile and website or find some employee reviews online. This will help you get a better grasp of what skills the ideal applicant is expected to have.
related resume examples with sales resume skills
Want to see all these ideas put into practice?
Check out some of the top sales resumes crafted by real Enhancv users below!
Key Takeaways
List both hard and soft sales skills in your resume;
Focus on actions and results rather than on responsibilities;
Tailor your resume to each job you apply for;
Make sure you pass ATS by adding some of the keywords mentioned in the job advert to your resume's skills section;
Being good at sales essentially requires you to orient all your efforts around your customers and their habits, but also around the market itself. Make sure to highlight your market research and analysis skills.
Wondering what the best template for your sales resume is? Check out our resume builder and choose the perfect one for you in seconds!
About this report:
Data reflects analysis made on over 1M resume profiles and examples over the last 2 years from Enhancv.com.
While those skills are most commonly met on resumes, you should only use them as inspiration and customize your resume for the given job.
Looking to build your own resume?
Enhancv is a simple tool for building eye-catching resumes that stand out and get results.
Variety of custom sections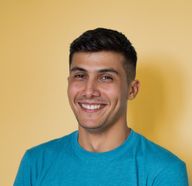 Volen Vulkov
Volen Vulkov is a resume expert and the co-founder of Enhancv. He applies his deep knowledge and experience to write about a career change, development, and how to stand out in the job application process.
Continue Reading
Check more recommended readings to get the job of your dreams.