Hospitality Resume Skills - 2023 Guide with Best Practice Examples
Here are the top ways to show your Hospitality skills on your resume. Find out relevant Hospitality keywords and phrases and build your resume today.
Is your resume ATS-friendly?
Drop your resume here or upload a file to find out if the skills in your resume are readable by an ATS.
Wondering what the most in-demand hospitality skills for your resume are?
At Enhancv we've prepared for you some ideas on creating the perfect chef's kiss resume, so you can land your dream job.
In this article, you'll learn:
What the top hospitality skills for your resume are
Where to list your hospitality skills
How to tailor your hospitality resume to catch recruiters' eyes
Best practices for 2022 from industry experts
Top hospitality skills for your resume
Your hospitality skills show recruiters what a valuable asset you would be to their organization.
They highlight that you have the experience working in teams; that you are flexible; and can survive in a dynamic environment.
But there are so many more benefits, your hospitality skills would pinpoint as part of your resume.
Top hospitality skills in 2022
Customer Service
Time Management
Microsoft Office
Excel
Sales
Communication
Word
Leadership
Powerpoint
Salesforce
Project Management
Social Media
Problem Solving
Photoshop
Teamwork
Wordpress
Outlook
Data Entry
Google Analytics
Mailchimp
Front Desk
Front Office
Adobe Photoshop
Cash Handling
Communication Skills
Microsoft Word
Creativity
Cashier
Most popular hospitality hard skills for your resume in 2022
The hospitality industry is set on making its recovery after the COVID-19 pandemic, and thus offers new career opportunities for both seasoned experts and novices.
Wondering how to make your resume stand out in the pile of applications?
Include your hospitality hard skills, as they go to show that you've taken the time to further invest in your technical skills and yourself.
Find out below what the 6 most popular hard skills are for the industry.
If you need more experts insights, we have 26+ tips and advice for 2022 on how to write the perfect resume.
Client communications
We're referring to the technological aspect of the communications that includes:
logging client requests into various systems
maintaining databases
writing clear and concise emails
answering calls at reception
It's a set of technical skills that well-experienced hospitality professionals may not pay too much attention to, but the reality is that they are an important aspect of the job.
Including them would show recruiters that the on-the-job training won't take too much time, as you've previously dealt with such systems.
Include your client communications skills in the experience section of your resume:
Handled and logged over 30 phone calls per day to increase the customer satisfaction rate by 25%
Not sure how else you can include the technical aspect of your client communications on your resume? Check out our successful guest relations manager examples.
Hospitality management software
If you've dealt with various hotel management software to manage bookings or track KPIs, this is one of the must-have skills to your resume.
It shows recruiters you can streamline processes, have an understanding of operations - and for the more junior roles, that you can maintain a database correctly.
Popular software include: eZee Front desk, Hotelogix, Maestro PMS, etc.
This hard skill can go at the very top of your resume: Hotel Manager with 10+ years of experience in the same establishment, highly apt at using Hotelogix to discover opportunities to improve revenue
Create your job-winning resume today with our hospitality resume guide.
Budget management
Showcasing this hard skill within your resume is a fantastic opportunity to illustrate that within your role you have gained the trust of your seniors.
Finance and budget management is a big responsibility - from managing expenses with QuickBooks to ensuring the best decisions are made for positive ROI.
Include your budgeting experience in the experience section:
Budgeted all expenses in next 6 months to help management predict costs and seize opportunities to increase overall revenue by 7%.
Want to show more of your cash flow management and finance skills on your resume? Read our budgeting guide for more ideas.
Event management
Organizing events on a professional level is one of those skills that is impressive, as you've probably dealt with caterers, venues, guest lists, music, etc.
Not to get into the trivial aspects of it all, but…
Event management is a skill that not only shows your ability to multitask and communicate, but rather an eagle eye's view in situations that can change at any moment.
Just don't forget to list the software you use to organize and manage the events (e.g. Eventbrite, Whova, Conftool, etc.)
Here's how your skill can make a great addition to the summary of your resume:
Hospitality professional with 3+ years of experience in improving customer relations by 25% and organizing events for 500+ guests via Eventbrite
Find out how your event management experience can be part of various other sections of your resume.
Contract management
You may not be required to know all business contracts by heart, but within more serious roles, you'd be required to deal with various suppliers.
Contract management outlines your ability to:
track contracts' expiration date
re-sign necessary contracts
know where there's an opportunity to renegotiate with providers
It requires not only a bit of background, but devising a unique, systematic approach - that can be in Excel, Outlook, etc.
As part of your experience section, your contact management skills can:
Renegotiated terms within current contractors to improve annual ROI by 12%
Contract management is an important skill for restaurant managers - learn more how to include it in your resume with our guide.
Compliance knowledge
Understanding industry-specific laws can sure come in handy for more senior positions within hospitality.
Especially, if you have to ensure that venue/ kitchen hygiene and health and safety protocols are always up to standard.
Take the following resume experience example: Trained all 60 kitchen staff members in health and safety procedures in food preparation
More food for thought from our kitchen manager resume guide on how to create your job-winning resume in 2022.
Top soft skills for jobs in Hospitality industry
As we all know, hospitality is an industry that's very much people-facing, and recruiters within the field would always look for a specific set of soft skills.
Our recommendation for you is to try to describe them via the results you've achieved: whether that's customer feedback or performance scores.
Check out below what the most popular soft skills are for hospitality.
Work ethic
Strong work ethic within hospitality goes to show that you believe in the purpose of the venue - to make a remarkable customer experience possible.
Recruiters are on the lookout for that purpose driven professional that are both reliable and proactive; and willing to go the extra mile.
Your strong work ethic can be demonstrated within customer retention, feedback, and the venue's NPS scores.
Find out more about how to demonstrate your impeccable work ethic on your hospitality resume.
Attention to detail
Every detail matters within hospitality - from the look and feel of the venue to the language you use when interacting with customers.
This soft skill is a make it or break it sort of deal for those professionals who want to succeed.
Showcase that you're detail-oriented within your resume by focusing on its formatting to including examples of this soft skill in your experience.
Think about situations where your observations of a particular situation have driven a positive result.
Baristas always pay attention to even the slightest details: from customers' names to preferences. Find out how to include these details in your resume with our guide.
Different environments
Your previous experience in hospitality can be a huge benefit for your potential employers.
This goes to show that you're adaptive and have the basic know-how of the "land". You're able to work under pressure and complete multiple tasks at the same time.
Your experience is the best trademark of your adaptability, so don't forget to include all relevant jobs you've had in the industry.
Highlight your ability to multi-task on your resume with our best tips and tricks.
Patience
The customer is always right. Or so goes the #1 mantra in hospitality.
Keeping this in mind, it takes a particularly patient professional to deal with customer expectations, needs, and demands.
This is an important soft skill to emphasize on your resume within the customer-driven impact you've created in your previous roles.
There are various other ways you can showcase your patience skills on your resume - find some ideas of how in our official guide.
teamwork
Working in hospitality is like being part of one big family - your ability to communicate and collaborate with various team members is crucial for success.
Customers always come back to excellent hospitality experiences, and, as we all know, these are mainly created by all people working within the venue.
Think about integrating your interpersonal skills as part of your professional experience by looking at:
How big were the teams you were a part of
What was your role within the team
What were the results you were able to achieve - together
Check out our hostess resume examples to further highlight your teamwork skills.
Mindset
A few paragraphs ago, we did mention that a certain adaptability is required in hospitality.
What is more, professionals should demonstrate a willingness and ability to think strategically about resolving problems.
This could be in all areas, from more mundane customer problems to overall operations-management decisions that affect the business.
Your strategic mindset and problem-solving approach could be an integral part of your resume, with a focus on outcomes.
Check out some of the most popular strategy power phrases to include on your resume.
How to list hospitality skills on resume
Make sure the skills you list are relevant to the position
Before you decide on which hospitality skills to include in your resume, make sure you read through the job description once more.
This would help you map out - and more importantly - prioritize the particular skills you'd need to include within your resume.
Find our guide on how to further make your resume stand out in 2022.
Provide concrete examples with numbers
Numbers always provide a certain social proof as to the results you've achieved within your role.
They could be a reflection upon the positive feedback you've received from customers, or the number of times people have recommended the venue you work at.
So, think of a way these positive outcomes and results could be intertwined into your professional experience.
Be specific
If you want to make a good impression on recruiters, make sure your hospitality skills are specific.
You shouldn't just list them within the skills' section of your resume, but rather fall into details about them.
But don't go overboard, focus on the achievements and impact they've had on you as a professional.
Where to include hospitality skills on your resume
In the header section of your resume
Your hospitality skills can go at the very top of your resume; within your header's title.
In that way, you'll ensure you pass the Applicant tracking System (ATS) and that recruiters get an initial sense of your experience.
Perfecting your resume's header is an art form, but we have you covered with some real-life examples.
Mastering even the most complex Asian dishes to achieve high customer satisfaction: always paying attention to individual preferences
RIGHT
Communicating your hospitality skills in the summary section
The summary section of your resume is another fantastic opportunity to further highlight your hospitality skill set.
Just make sure to select the skills most relevant to the job advert and focus on outcomes.
Hostess with 3+ years in managing and always ensuring client bookings to be accurate. Working as part of a 30-staff restaurant oriented towards increasing NPL scores by 12% per quarter. Friendly and professional, aiming to always help the customer get the table they want.
RIGHT
Showcasing your Hospitality resume skills in your experience bullet points
Your hospitality skills can always be highlighted within your experience section of your resume.
Remember to include as many stats and numbers as possible to demonstrate outcomes.
•

Trained and managed all 45 floor staff to follow through health and safety procedures

•

Installed software to monitor all bookings - increasing efficiency by 25%

•

Improved budget by renegotiating contracts with suppliers and thus increased annual ROI by 5K

•

Achieved NPL scores of 9, 3 years in a row
RIGHT
How to match your skills to the job position
This one is obvious - but recruiters always tend to include the main requirements within the job description.
Make an even better impression on them by taking the time to study interesting facts about the venue you're applying for.
If you're even more familiar with some of the company's proudest achievements, this would serve as a conversation piece and would help recruiters imagine you within the team.
Related resume examples that you can use your Hospitality resume skills on
For some of the best hospitality professionals resume examples:
Key takeaways
There are various hard and soft skills you can include on your hospitality resume to make a good impression on recruiters
Your hospitality skills could be an integral part of different sections of your resume
Always describe the results you've achieved using the particular hospitality skill
Pinpoint the precise skill requirements from the job advert
About this report:
Data reflects analysis made on over 1M resume profiles and examples over the last 2 years from Enhancv.com.
While those skills are most commonly met on resumes, you should only use them as inspiration and customize your resume for the given job.
Looking to build your own resume?
Enhancv is a simple tool for building eye-catching resumes that stand out and get results.
Variety of custom sections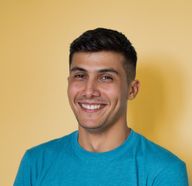 Volen Vulkov
Volen Vulkov is a resume expert and the co-founder of Enhancv. He applies his deep knowledge and experience to write about a career change, development, and how to stand out in the job application process.
Continue Reading
Check more recommended readings to get the job of your dreams.