strategic thinking Skills
How to Emphasize Strategic Thinking Skills on Your Resume
Here are the top ways to show your strategic thinking skills on your resume. Find out relevant strategic thinking keywords and phrases and build your resume today.
Is your resume ATS-friendly?
Drop your resume here or upload a file to find out if the skills in your resume are readable by an ATS.
What are strategic thinking skills?
Any company in any field needs a strategy to exist. A business strategy is a set of plans and actions to achieve the goals that outline how the company will compete in the market.
Creating a strategy involves strategic thinking. This ability involves the generation and application of unique business insights and opportunities intended to create a competitive plan of action for your organization. In other words - thinking two steps ahead. Strategic thinking is all about being prepared for the future.
As a strategic thinker, you can come up with successful plans of action by nature. And you often bring new points of view to the table.
Your strategic thinking skills allow you to detail a step-by-step action plan. You can find creative ways to save the company money and time.
Why is strategic thinking wanted by recruiters on your resume?
Strategic thinking skills are among the most highly sought-after skills recruiters looking for in applicants. The ability to think logically and critically can have an enormous impact on the business direction. Showing on your resume that you actually have strategic thinking qualities increase the chance to be chosen for the position. Explain that you can imagine what could be, that you can create an action plan and strictly follow it to achieve the goal, the company set's to you.
The business environment is always shifting and transforming. Every organization and business area may be affected by these changes. That's why companies need employees who can incorporate in their everyday work strategic thinking. Forecasting the upcoming changes and quickly adapting the business trajectory is the key in strategic thinking.
On a personal level, strategic thinking can contribute to your role in the company and help you become a valuable employee.
What skills, activities and accomplishments help you highlight your strategic thinking
Develop any skills that enable you to use critical thinking to solve difficult problems and have a clear vision of the business environment. Strategic thinking requires research, analytical thinking, innovation, problem-solving skills, communication and leadership skills.
Research skills are the ability to find and evaluate useful information related to the project you are working on. Understanding the environment and providing answers underneath the surface of the issue. Having this information will help you to make better decisions and have better solutions for the future.
Analytical skill is a key element to strategic thinking. The ability to quickly identify the situation and provide new solutions to old problems.
Innovation skills are the knowledge you use to adapt to change. This set of skills are helping you to solve problems in a creative way. Generate ideas that can improve the processes of your work.
Problem-solving skills help you solve issues that may occur, quickly and effectively. This is important to your strategic thinking because it shows how easy you can adapt to change without allowing the circumstances to affect the main goal.
Communication skills and strategic think are deeply related to one another. If you know how to communicate effectively, you know how to apply successfully in your work strategic thinking. Strategic thinking involves taking what you have and using it to achieve your goals.
Leadership skills are to make decisions quickly with the information that you have. Be influential to the team and organize the people to reach a shared goal.
How to demonstrate strategic thinking on your resume:
Developed financial models and analyses related to new business development strategies.
Provided actionable insights by leading strategic design and executing user-centric research.
Established thoughtful and provocative marketing strategies, creative briefs, and branding ideas.
Example 1: Demonstrate strategic thinking in the experience section
Digital Marketing Manager
•

Developed and rolled out digital marketing strategy that enabled 22% profitability gain.

•

Develop a new content marketing approach and increased three times the organic leads per dollar spent than paid search marketing.

•

Orchestrated the successful launch of the social media marketing campaign of a new product. Wich generated over 300 new customer leads on the first day of the campaign, resulting in an over 5% increase in bottom-line profitability.

•

Initiated focus on conversion rates and introduced a post-click marketing platform increasing on-page conversion.
RIGHT
Show on your resume that you have effective strategic planning skills which give results. These examples indicate, that they have the needed skills to create a strategic plan and execute to achieve the goals that were set for them. Provide good details that tell the whole story. Created and executed the strategy whit 22% profit gain, shows facts and this statement simply helps them to stand out more and tell a bigger story. The main goal of your resume is to tell the story. The story of your career strengths, achievements, and experiences.
Example 2: Demonstrate your strategic thinking skills in the resume summary section
To be successful in my career, I always have a step-by-step plan, which I follow and adapt depending on the always-changing environment. Spending time in self-reflection is important for me. I always reflect on my work, the completed tasks or experiences that I wish had gone differently. I try to understand the context and avoid problems that could arise, ensuring everyone involved understands what they need to do and why. It's in my nature to set for myself performance goals, in my personal life and in my work. I tend to be very decisive in my decision-making process.
RIGHT
On your resume, it's not enough to show examples of your strategic thinking skills. In your resume summary, you must convince your future employer that you actually understand and apply strategic thinking in your personal and professional life. The example provides the key qualities of a person who has strategic thinking abilities. They know how important it is to have an action plan to achieve their goals. They present critical and analyzing tinging, to help them to evaluate results and avoid future problems. Planning, showing decisiveness, setting goals and welcoming feedback proves that they have strategic thinking skills.
Example 3: Show your strategic thinking in your achievements sections
Lead strategic review team and adjust the business plan to align with the company expectations. Market shares increased from 8% to 21% within three years as a result.
Created persona-based content for product users, managers, and executives.
Generated innovative ideas across multiple channels to maximize lead attraction and customer engagement.
RIGHT
To stand out from other applicants, it is advisable to give examples in the achievements' section on your resume. Show some of your achievements that prove your strategic thinking.
Don't outline only duties and responsibilities. Be more concrete by telling how you applied your skills in a real situation when strategic thinking is needed.
These achievements sections exhibit some key skills of the applicant. They have very good planning expertise, with impressive results. They are capable of analyzing a variety of inputs, which is very important in strategic thinking.
Strategic thinking: key takeaways for your resume
Strategic thinking is the most valuable, sought-after executive skill that is nearly always mentioned as a requirement in executive job postings.
It is very important to demonstrate on your resume that you have the skill set on your resume and interviews.
Try to demonstrate your strategic thinking skill set, all over your resume. Specifically, in your summary, in your job descriptions, and in your achievements section.
Don't outline only your duties and responsibilities. Tell the story of your achievements, and experiences with concrete goals and how your skill set of strategical thinking achieve them.
About this report:
Data reflects analysis made on over 1M resume profiles and examples over the last 2 years from Enhancv.com.
While those skills are most commonly met on resumes, you should only use them as inspiration and customize your resume for the given job.
Looking to build your own resume?
Enhancv is a simple tool for building eye-catching resumes that stand out and get results.
Variety of custom sections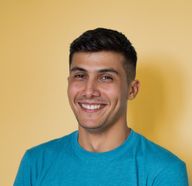 Volen Vulkov
Volen Vulkov is a resume expert and the co-founder of Enhancv. He applies his deep knowledge and experience to write about a career change, development, and how to stand out in the job application process.
Continue Reading
Check more recommended readings to get the job of your dreams.