Top Engineering Skills Employers Are Looking For in a Resume
Here are the top ways to show your Engineering skills on your resume. Find out relevant Engineering keywords and phrases and build your resume today.
Is your resume ATS-friendly?
Drop your resume here or upload a file to find out if the skills in your resume are readable by an ATS.
Engineering can take a variety of forms - civil, military, or mechanical. Professionals in this field are great at solving problems, fixing things and creating products, buildings and everything we need in our modern age. That's why engineering is expected to see a surplus of potential candidates in the upcoming years.
We prepared a detailed guide on the most in-demand engineering skills for 2022 because we found that it is difficult for some engineers to write their resumes and emphasize their soft and hard skills.
In this article, you'll learn:
Most popular Engineering hard skills for your resume
Top soft skills for Engineering Industry
How to list Engineering skills on resume
Where to include engineering skills on your resume
How to match your skills to the job position
Resume examples with Engineering resume skills
Top engineering skills for your resume
Engineering hard skills are usually focused on specific tasks and processes, such as the use of tools, equipment, or software. By highlighting those specific abilities, you can land the job you desire.
Here is a list of the most in-demand engineering hard skills for 2022 that recruiters want to see on your resume.
Most popular Engineering hard skills for your resume in 2022
Top engineering skills for 2022
Python
Java
Javascript
Git
SQL
HTMK
MySQL
CSS
C++
Autocad
AWS
Matlab
Jira
Linux
Docker
Jenkins
C
C#
PHP
Mongodb
Microsoft Office
React
Bootstrap
Agile
jQuery
Teamwork
Problem solving
Angular
Typescript
Production skills
Production skills are important for engineers, because they give them the knowledge to oversee the development of products and ability to guide a cross-functional team to create, develop and implement a project.
Recruiters are searching for candidates who constantly upgrade their production, because those are the candidates who can take the company to the next level.
Mechanical skills
Mechanical skills are the abilities of using hand, power tools in an industrial environment and operate machinery. This skill is need in variety of industries, including the automotive and manufacturing.
Also check out example usage of Manufacturing Skills on a resume.
Improved equipment reliability by 40% by implementing computerized maintenance management system (CMMS) to schedule and execute preventive and predictive maintenance.
RIGHT
"Manufacturing processes"
Manufacturing focuses on the underpinning concepts of manufacturing. Which includes the systems and processes used in the production of goods. Demonstrate knowledge of manufacturing processes by giving an example of how you applied this knowledge to your resume. Here is an example:
See how to create a skill section to enhance your abilities.
Head of Engineering Design
Provides design guidance based on manufacturing process capabilities and serves as key interface with plant personnel to assess process capability gaps pertinent to architecture/subsystem needs
RIGHT
Knowledge of applicable laws
Engineers deal with highly technical concepts, designs and products, and the laws affecting an engineer's work can be as complex as the work itself. Engineers need to have a working knowledge of the laws that affect their work, like follow regulation or which permits are necessary in which circumstances.
Check out our guide to a job-winning civil engineer resume
Engineering Operations Executive
Inspected $64M technical contract, validated vital command and control and destruct mission capabilities. Ensured OSHA standards enforced.
RIGHT
Industry skills
Working as an engineer requires a solid background in knowing fundamentals such as safety, work practice, tool use, computer skills, mathematics, technical reading, and writing. Demonstrate your skills and knowledge about the processes in the manufacturing industries.
You may also be interested to read top hard skills by industry sector.
Process Engineering Expert
Incorporated and applied the latest technologies and materials to improve the products. Results: successful production launch of various projects in high frequency over a short period of time.
RIGHT
Maintenance and Diagnostics
Maintenance and Diagnostics includes the knowledge and the ability of drawings, metals, electronics, basic math, and machines. Demonstrate your knowledge about different welding processes, up-to-date methods, products and tools.
You can also read our product developer resume examples.
App Engineering Executive
Performed functional, regression, compatibility, usability, security, and ad-hoc testing. Resulted in 100% reported defects, with 0% post-production customer issues.
RIGHT
Programming
Nowadays, programming is vital in each field. If you are an outstanding civil engineer, you certainly have basic knowledge of several programming skills, like Mathcad, MATLAB or Visual Basic, and HTML. Emphasize those skills on your resume by giving examples of how you apply these skills to your resume.
Read more about listing programming skills on your resume.
Modelling Underground Detection and Infiltration
Used Hydraflow Hydrographs and other design software to model underground detention and infiltration.
RIGHT
Management skills
Engineers are hired for their technical skills, but to manage big projects and teams you must showcase your comprehensive skillset.
As an engineering manager, you'll need to speak a common language that both coworkers and clients understand and act as a bridge between numerous organizational departments.
If you are applying for a position in engineering management, here are some of the hard skills you should consider emphasizing on your resume.
Project management
Engineering project management is becoming a necessity for engineers to take their careers to the next level. Project management is essentially directing a team to accomplish milestones and follow performance expectations within a set time frame.
Demonstrate your project management skills on your resume by giving examples of how you effectively ensured that a project is completed on time and within budget.
Also check out business project manager resume examples.
Engineering Project Manager
Managed technical, schedule and budget aspects of a cross-functional team for a $5M radar transceiver development effort. Completing this project on-time and under-budget was key to winning a $22M follow-on contract.
RIGHT
Workflow management
Workflow management involves organizing, documenting, tracking, and optimizing your team's tasks to make sure they produced the desired results as smoothly and effectively as possible.
Give examples on your resume how you coordinate and arrange the workflow of your team.
Also, you may be interested in technical product manager resume examples.
Workflow Optimization Manager
Utilized general management, analytical and strategic thinking techniques to lead a cross-functional team to deliver a quality product within time-to-market and cost metrics. Project revenue costs ranged from $60,000 to $1 million.
RIGHT
Pressure management
Engineers often have to deliver monumental projects under tight deadlines in challenging conditions.
Showcase your ability to deliver the desired results regardless of the challenges.
Managed multiple projects and/or programs simultaneously.
Read more about work under pressure skills on your resume.
Inventory management
Inventory management is an important ability, especially for engineers with project manager's responsibilities. Managing inventory requires several other skills such as warehousing, supply chain management, negotiation, and even purchasing.
Demonstrate your Inventory management skills with an example of how you ensure your team with supplies and equipment they need to deliver the product on schedule.
Developed, organized and implemented weekly schedules, monthly staff meetings and reviews, action plans, new projects, processes and procedures for staff, resulting in high-performance and better working conditions
Read more about inventory management skills.
Quality control
Quality control is integral to every manufacturing process. Demonstrate your good understanding and experience with quality control systems because it is vital to the manufacturing and construction process. Having a deep knowledge of quality control systems can give you an advantage over other candidates.
Reduced scrap 20% initiating tool and die inventory control program.
Learn more about quality management skills.
Technical skills
Diverse technical skills are required for every engendering professional, from entry-level to advanced ones.
It's important to follow how the engineering industry evolves and which new skills will help you enter the workforce.
We provide examples of technical engineering skills that employers are looking for in a candidate's resume.
Math skills
Good math skills are indispensable for all engineers, regardless of their field. Math skills are used in the daily practice of the engineering process.
Emphasize your thorough understanding of essential math skills on your resume by giving an example.
Provide technical expertise and recommendations for construction projects with on-site issue resolution and construction inspections.
Find more examples of how to demonstrate on a resume your mathematic skills.
Prototyping
Prototyping skill is the ability to convert basic and intangible specifications into tangible but with limited functions working model of a product or system. This skill also include the ability to test the model or demo and then rework and modify it until a satisfactory result.
Collaborated with toolmakers to develop next generation machines with emphasis on improving product quality, cycle time and operator safety.
See more examples of prototyping skills on resume.
Robotics
Prototyping skill is the ability to convert basic and intangible specifications into tangible but with limited functions working model of a product or system. This skill also include the ability to test the model or demo and then rework and modify it until a satisfactory result.
Configure and operate 3D printer for prototype testing.
Read more about robotic skills on a resume.
Data analysis
Successful engineers must be able to analyze data and infer logical conclusions to support their decision-making processes. Data analysis includes skills like Excel for data collection and analysis. Some engineering roles may require advanced data analysis skills and proficiency in software for analyzing data.
Analyzed operational drilling data and created models to identify lithology and reservoirs for 15+ wells/year.
See more about how to demonstrate your data analysis skills on your resume.
Troubleshooting
Haring management is always looking for engineers with good troubleshooting skills. Whether you are working on a manufacturing process or supervising a construction project, you need to know how to identify problems that can delay operations and document your processes for resolving issues.
Demonstrate your abilities to solve technical problems quickly and effectively on your resume:
Responded to emergency sewer repair requests on a 24-hour basis and determined a cost-effective method of repair.
Learn more about problem-solving skills on a resume.
Finance skills
Finance skills include understanding about management of money and activities such as investing, borrowing, lending, budgeting, saving, and forecasting. When you are an engineer professional, you have to present on your resume that you have a basic understanding of key financial areas of your field.
Recruiters want to see on your resume that you are able to perform a feasibility analysis to determine the cost-benefit ratio of a proposed investment. You may have an edge over other candidates if you demonstrate on your resume knowledge about the rules and regulations guiding the government contracting process.
Basic accounting and finance
A basic understanding of accounting and finance is important for engineers responsible for managing projects.
Demonstrate your abilities to understand financial reports, budgets, and other aspects of financial accounting.
Managed technical, schedule and budget aspects of a cross-functional team for a $5M radar transceiver development effort.
See more about finance and budget management skills.
Commercial awareness
In some cases, technical skills are not enough. Some engineers should demonstrate knowledge of the business side of their work. Engineers with commercial awareness skills can work effectively with people without a technical background, such as investors whose primary concern is the profitability of a business venture.
Prepared project proposals, schedules, cost estimates and construction specifications; monitored project schedules and budgets, and handled client billings.
Check out our article about commercial project managerfor more resume examples.
Government contracting
Many of the companies that employ engineers get their biggest contracts from government agencies. Knowing about the rules and regulations guiding the government contracting process will for sure benefit your resume.
Obtained applicable City, County, State Environmental and Transportation Department and Army Corps of Engineers approvals and permits as needed.
Check out our complete project engineer resume examples guide.
Top soft skills for engineering industry positions
Technical skills alone are no longer sufficient for many employers. Most engineers' resumes are focused only on their hard skills, which is no longer enough for the recruiters.
The best engineer resume is the one that demonstrate the perfect balance between hard and soft skills. Showing your personality traits can also improve your chances of getting the job you are applying.
We list some important soft skills for engineers you may consider including on your resume and make yourself more attractive to employers.
Teamwork
Teamwork is a non-negotiable soft skill, and employers want you to be just as committed to successfully achieving team and company goals as you are to personal goals.
Engineers often need to work with several other technical and business professionals, and this requires abilities to collaborate well with others.
Teamwork includes other skills like communication skills, good listening skills, collaboration and leadership.
Read more about collaboration skills on your resume.
Critical thinking
Critical Thinking is the ability to analyze the available facts, evidence, observations, and arguments to form a judgment or decision.
One of the responsibilities of engineers is to solve critical problems.
As an engineer, you must show on your resume how you apply circle thinking to solve problems by analyze issues from every angle and develop effective solutions. \
Learn more how to demonstrate critical thinking skills on your resume.
Leadership
In some ways, engineers are leaders, no matter if they are top management or held a junior position. They have to have leadership qualities to motivate the team to contribute to the common goal.
Demonstrate how you can influence the people you work with to use their best qualities for the common good.
See more information about how to show off your leadership skills on your resume.
\
Attention to detail
Attention to detail is a soft skill that is valuable for each field and industry, but for engineers is essential.
As an engineer, you must have a critical eye that can quickly detect or foresee errors and recommend how they can be fixed. Attention to detail can guarantee that your project meets all requirements.
Read more about attention to detail skills and how to emphasize it on your resume.
Organization
Organizational skills are the ability to create structure and order in your work to keep the deadlines, be productive, and mobilize all needed resources to deliver your projects on time.
Engineers must have excellent organizational skills. To support your organization's abilities, demonstrate on your resume your time managing skills or how you plan your work, thinking both long and short term.
You can learn more about organizational skills on your resume here.
How to list engineering skills on resume
Make sure the skills you list are relevant to the position
Engineers operate in various industries, and recruiters want to select candidates with specific skills relevant to the available job position.
That's why each skill that you list on your resume must be custom-tailored to the particular needs of the engineering position you are applying for.
Read the job posting and list your applicable soft and hard skills relevant to the engineering job position.
Provide concrete examples with numbers
Support your skills with suitable examples, by describing an instance in which you used your manufacturing processes skills in a previous role.
Provide a concrete example that can be measured by one or more factors. If you have trouble assigning an exact number, then you might use some language that frames the change as an approximation or range.
Be specific
Highlight the skills and experience relevant to the specific job opening you are applying for by giving specific examples.
In the job description can be mentioned as a responsibility that the person must provide technical support in process engineering to facilitate production operations. In your experience section on your resume, you can give specific examples of your role in providing technical support.
Where to include engineering skills on your resume
In the header section of your resume
The header of your resume is the first thing recruiters see. In this section, you list your name, job title, and contact information.
When writing this section of your resume, take in mind, that the most important thing is your job title. Write it as detailed as you can to demonstrate your main skills and expertise.
Graduate Manufacturing Execution System (MES) Engineer
RIGHT
Communicating your engineering skills in the summary section
Your resume summary is the chance you can demonstrate your key hard and soft skills. You should also include a brief presentation of your expertise and one or two of your achievements. Keep the summary brief, around not more than five sentences.
Dedicated Production Engineer offering more than ten years of experience in providing advice, support, and implementing machine acceptance tests, qualifications, and validation of production processes and equipment. Knowledgeable in manufacturing products, enhancement of profit, and the reduction of overall operating costs. With excellent communication and leadership skills.
RIGHT
Showcasing your engineering resume skills in your experience bullet points
Listing your previous work experience is one of the most important sections of your resume. Recruiters pay special attention to it and learn more about your engineering expertise.
Describe your work history clearly and briefly by providing concrete achievements that demonstrate specific skills.
Your resume experience section must give information about what your responsibilities were, what skills you have developed, where your strengths lie, and what you have achieved.
Created master plan for 12 MGD distribution system using hydraulic model.

Associate construction manager for $30M business building project and $55M public buildings rehabilitation project

Evaluated 300 sites in one month as the engineer on a team including a biologist and a demographics expert. Wrote 58 Damage survey reports

Produced cost estimates for work to be performed, detailed location maps using ArcGIS, and filled out engineer's section of company XX Construction damage survey reports
RIGHT
How to match your skills to the job position
Matching your qualifications to the requirements of a job is an important step. To do that, revisit the job description of the position you are applying for and read it carefully.
Create a checklist of factors, including education level, years of experience, current job title, and key job skills to match yours with the job description. Present your skill-sets in order of importance to the employer.
Link examples that demonstrate your experience, skills, and knowledge to the employer's requirements
Pro tip
Use action verbs to make your resume shine. When you rewrite your resume, you will notice that there are a lot of phrases that everybody uses. Switch them with strong, compelling action verbs that will catch hiring managers'eyes.
Related resume examples with engineering resume skills
The goal of your resume is to sell your skills and professional experience to your prospective next employer.
Choosing the best resume format and layout for an engineering position is another important step in the process of creating it.
We prepared some well-done ready to use temples for a variety of engineering positions that you may use and adapt as you find suitable:
"The scientist discovers a new type of material or energy, and the engineer discovers a new use for it." Gordon Lindsay Glegg, British engineer and author
Key takeaways
Highlight your engineering skills which are focused on specific tasks and processes.
Recruiters are searching for candidates who constantly upgrade their technical engineering skills.
Diverse technical skills, are required for every engendering professional, from entry-level to advanced ones.
Don't focus your resume only on your hard skills.
Demonstrate on your resume a perfect balance between hard and soft skills.
Custom-tailored your skillset to the particular needs of the engineering position you are applying for
Support your abilities and professional experience with suitable examples that can be measured by one or more factors.
About this report:
Data reflects analysis made on over 1M resume profiles and examples over the last 2 years from Enhancv.com.
While those skills are most commonly met on resumes, you should only use them as inspiration and customize your resume for the given job.
Looking to build your own resume?
Enhancv is a simple tool for building eye-catching resumes that stand out and get results.
Variety of custom sections
TRY FREE FOR 7 DAYS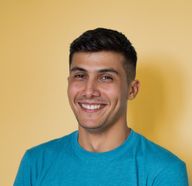 Volen Vulkov
Volen Vulkov is a resume expert and the co-founder of Enhancv. He applies his deep knowledge and experience to write about a career change, development, and how to stand out in the job application process.
Continue Reading
Check more recommended readings to get the job of your dreams.