Strong Trade and Stock Trading Skills: Example Usage on Resume, Skill Set and Top Keywords in 2023
Here are the top ways to show your trading skills on your resume. Find out relevant trading keywords and phrases and build your resume today.
Is your resume ATS-friendly?
Drop your resume here or upload a file to find out if the skills in your resume are readable by an ATS.
Do you want to understand what stock trading skills are? Let's start with understanding what trade is. The very generic definition of trade is buying and selling or exchanging goods and services. The buyer compensates the seller in currency. In the case of an exchange, the compensation is in goods or services.
We also have a trade on the financial markets. In this case, we mean buying and selling securities such as stocks.
So, what does someone with stock trading skills do? He or she buys and sells bonds, shares, and assets on behalf of investors. These investors could be companies, banks, or private citizens.
Depending on who the customer is we have traders and brokers. The brokers work for brokerage firms and serve retail customers ( private or institutional ) buying and selling based on their wishes. The traders work for large investment management firms under the direction of a portfolio manager buying and selling on behalf of the asset that his or her firm manages.
What are trade / stock trading skills and why are they wanted on your resume?"?
Stock trading skills are an essential set of skills required for the position of professional stock trader or broker. These skills are of vital importance for the success of the day-to-day operations of the company employing the broker and/or his private customers.
The goal of the enterprise is to make a profit. In this case, it is also important what the ROI ( Return on Investment ) is. The trader is supposed to make money for his company or his private customers.
It is a well-rewarded but very stressful position with high expectations. The trader needs to be able to focus and stay calm in a very hectic environment. He or she has to be decisive and take a very calculated risk with huge amounts of money. This demanding job requires the ability to follow huge amounts of news, research and gather information, and analyze it fast. All this requires strong nerves and stamina.
You also must be good with numbers and preferably have a degree in maths, engineering, or hard science.
This set of skills is extremely important because as a trader you work with a big amount of money and one mistake could cause a lot of harm.
What traits, skills, and abilities help you demonstrate strong trade/stock trading skills on your resume?
Being energetic/physical and mental stamina: In a stressful environment full of noise you need to have the energy to react to the fast-changing circumstances. You need strong nerves and emotional stability to be able to focus, analyze, make decisions and take action.
Ability to multitask: As already mentioned the environment is very fast-moving and to be adequate you will need to gather and analyze information and take action simultaneously.
Research skills: If you want to become a successful trader you will have to dig deeper and find reliable sources of information. Your research needs to be a step ahead of mainstream media. You have to be able to act when other people just find out what you already know.
Analytical thinking skills: As a trader, you need to be able to analyze data quickly and notice patterns and market inefficiencies.
Computational finance: This is a practical computer science that uses data and algorithms to create financial models. This is also called financial engineering. It emerged in the 1980s with the advent of personal computers. Nowadays some universities even offer it as a degree.
Risk management: The skillful trader knows how to forecast and evaluate financial risks. He or she plans how to minimize it while optimizing profits.
Sales experience: This is a skill that is more needed in case you are a broker because you will need to contact your clients and sell them investment opportunities.
Financial Industry Regulatory Authority (FINRA) license: Every regulated profession such as doctors, lawyers, pilots, etc has some sort of licensing. This is to ensure that the person who will practice it covers the requirements and the risk of him or her causing harm to the public is lower.
Excellent communication and interpersonal skills: If you are a broker you will need to work with end customers. This means working with people that you need to convince to trust you with their money. You have to be able to communicate clearly and confidently.
Integrity and Responsibility: Working with huge amounts of money and knowing that their loss could cause even personal tragedies requires a person that is responsible and has integrity. A person without morals will always try to take advantage if given a chance.
Focus: The good professional will be able to focus and sift through the avalanche of information no matter what. He or she could be in the middle of the storm and still remain calm and analyze the situation.
Control: The trader/broker needs to have self-control. This means that emotions can not be allowed to interfere with decisions and actions. Control is especially important in the risk management process.
Record keeping: A diligent trader/broker will keep a record of his trades. Reviewing his actions will allow for small tweaks that guarantee success and lowers the risk of making the same mistake twice.
How to demonstrate strong trade / stock trading skills on your resume?
Use strong keywords. Make sure to read a few job postings from reputable companies in this sector. Then jot down what action verbs they use to describe the responsibilities of the position. This guarantees that you will not be filtered by automated systems.

Create a Skills section and list all your relevant skills. Both hard and soft skills.

Make sure to include information about your licenses and certificates required in this industry

Show that you are good with numbers and algorithms. A degree in Math, Engineering, Hard Science, or Computational Finance. Demonstrate personal interest in how markets function.

Prove that you are good with numbers through academic results and even better through track records at your last jobs.

List your achievements. If possible in numbers.

Describe a critical situation when you worked under stress

Give proof of a situation when you anticipated a problem and describe how you controlled the risk.

List additional courses relevant to the job
Example 1: Show your trade/stock trading skills in your experience bullet points
Personal Account Relationship Manager
Developed new customer relationships and expanded existing ones.

Exceeded monthly sales goals consistently.

Received numerous exceptional service alerts for transactions with new members and existing members.

Provided solutions to complex lending issues such as mortgages, consumer loan products and business products.

Submitted consumer lending applications with a 95% approval rate.

Main point of contact for members and other departments in regards to lending and servicing needs.
RIGHT
Junior analyst with experience leveraging data sources such as S&P Capital IQ to evaluate firms using various valuation methods. One of 20 students chosen to co-manage $50K fund and make investment decisions through monthly pitches.
RIGHT
94% Team Final Project Grade
and was nominated as best project.
Obtained work experience in five countries
RIGHT
Top related skills to strong trading skills:
Technical analysis
Market research
Trading tools: stock screener, charting platforms
Record keeping
Stock trading
Cryptocurrencies: Bitcoin, Ethereum, Altcoins, Litecoin
Options trading
Management
Sales
Responsible
Managing
Finance
Marketing
Excel
Research
Retail
Leadership
Should I show or say what level my stock trading skills are?
No. Let the interviewers judge your level based on the evidence you provided on your resume. This is also a much safer position because evaluations are always subjective and you might give yourself too low or too high an estimate.
Should I categorize my stock trading skills?
This is a good idea. You can divide them into hard and soft skills. In this way, your technical skills will be separated from your personality traits and it will be much easier for the HR officer to get an idea of what you can offer. As you know your resume will get only a few seconds for its first review and the more organized it is the better.
trade skills/stock trading skills: key takeaways for your resume
Do not just list your skills and achievements. Always support this information with more data in the Work Experience and Education sections
Pay special attention to the Skills Section because brokers/traders need a certain set of skills and if you do not list them you have no chance
Emphasize your maths skills and show proof. Work with numbers and statistics.
Emphasize your ability to focus when working in a stressful environment.
Demonstrate integrity
About this report:
Data reflects analysis made on over 1M resume profiles and examples over the last 2 years from Enhancv.com.
While those skills are most commonly met on resumes, you should only use them as inspiration and customize your resume for the given job.
Looking to build your own resume?
Enhancv is a simple tool for building eye-catching resumes that stand out and get results.
Variety of custom sections
TRY FREE FOR 7 DAYS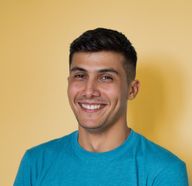 Volen Vulkov
Volen Vulkov is a resume expert and the co-founder of Enhancv. He applies his deep knowledge and experience to write about a career change, development, and how to stand out in the job application process.
Continue Reading
Check more recommended readings to get the job of your dreams.