So, you're starting out your career, and you're interested in building a sustainable future. Or maybe you're looking to switch gears and work towards an environmental cause.
Wherever you are on your career path, the world is going to need all hands on deck — including yours — to fight the effects of the climate crisis. Regardless of your academic or professional background, there's a place for everyone in Green Industry.
There are so many ways Green Industries are working to protect the environment - by making cleaner cars, reducing inputs and waste, cutting down on impactful processes, and developing new tech. Take some time to consider which ones speak to you the most.
In this article, we:
Explain what Green Industry is
Cover how to get a job in Green Industry
Reveal the 6 Green Skills employers are looking for
Describe some of the main Green Industries
Break down 24 of the top Green careers - what you need and what to expect
If you're wondering how to get a job in Green Industry, or are considering your job options in general, we can help. Our career counseling service will fast-track you to success along your career path.
We've helped thousands of people succeed in their job search, prep for interviews, negotiate the details of their contracts, and otherwise hit their career targets. Get in touch with us If you want to do a deep dive on informational interviews, or if you're curious about other ways to better navigate your career path.
What is a green industry?
The term "green industry" is used to describe businesses that use environmentally-friendly practices or produce eco-friendly products or services. These businesses are responding to increased demand to address global warming, climate change, and wasteful use of natural resources.
Nearly every type of product you can think of, from cars to lightbulbs to coffee mugs, and about as many services, have at least one alternative made using improved environmental practices. As a result, business and economic experts say this kind of industry is on track for enormous growth over the next few decades.
A snapshot of some of the common sectors where you'll find green industry include:
Green industry is very active in the production and development of alternative energy, such as, solar, wind, hydrothermal, and even nuclear power plants
Green products, often promoted by celebrities and influencers, are now a massive market, with all types of new eco-conscious consumer goods
Recycling, more efficient design and engineering that reduces inputs and waste, and even eco-conscious packaging are all major parts of the green economy
And sustainable and environmentally safe food is also a growing segment of the green industry
As you can see, there are a lot of options, and the market is only growing. Take advantage of the opportunity by perfecting your resume and updating your cover letter, and start looking for your best-fit Green Industry career while the market is hot.
How to get a green industry job
Given the renewed focus and obvious importance of trying to cut emissions, slow climate change, and make every aspect of our lives more sustainable, work in Green industries is booming. The International Labor Organization (ILO) estimated that 24 million jobs worldwide could be created in the green economy by 2030.
Considering the range of industries, let alone companies that fall under the 'Green' umbrella, we can't say this or that specific program is going to be the silver bullet to landing a job. We can say for sure, though, that a strong post-secondary education is going to give you a fighting chance at professional jobs in the field, and we have some specifics on those below.
But since about 2017, as governments and companies have started stepping up to reach their eco goals, there's been a steady increase in demand for talent that can get the job done. And as the need to fill these roles grows, employers are increasingly focused on green skills rather than just university degrees.
Green skills are skills that a worker can use to prevent, monitor, or clean up pollution, or to improve the sustainability of how companies produce goods and services.
Obviously, that's a pretty broad category - in fact, the World Economic Forum has identified over 600 green skills! That's a few too many to go through here.
Luckily, they've also broken these skills down into 6 Green Skills Categories. Let's look at those.
The 6 Green Skills Categories
Making a smart decision today to build up your green skills could set you up for success in the green jobs of tomorrow. Here are six key green skill categories that can help you build a successful career in the future.
Science skills
The green economy is going to rely on workers with a strong science background. Some of the key roles will be environmental scientists, biologists, hydrologists and biochemists who can monitor, manage and protect natural resources, including land and water supplies.
Architectural and planning skills
Reaching our environmental targets will require that buildings become more energy efficient, and that fewer resources are needed to build and run them. Architects and planners who know, understand, and can apply the new tech and regulations to meet these expectations are going to be in high demand.
Green engineering and tech skills
A lot of the gains we're going to make toward our eco targets are going to come from a new class of engineers. Look for school or experience options that would help in the design and maintenance of solar panels, wind turbines, low emissions vehicles and other green economy technology.
Agriculture skills
As farming and food supply becomes more sustainable, there'll be a growing number of green jobs in areas such as organic farming, urban farming and precision agriculture. This involves using data to measure and improve farming efficiency.
Environmental justice skill
Workers in this field will have to understand the relationship between human rights and environmental rights. They'll need to use legal, social, and historical awareness to keep humanity from repeating the mistakes that have led to our poor environmental situation.
systems skills
The green economy will need workers who can design, operate and monitor a wide range of systems, as well as assess those systems against benchmarks to find ways to optimize and improve their operation. This will also require skills in macroeconomics and planning to build sustainability into long-term infrastructure projects.
Green skills are the foundation you can use to build a successful green career. Luckily, most of these skills are already being used everyday in jobs you're familiar with or might even have had, for example, fleet managers, data scientists, health workers, construction managers and technical sales representatives.
Start by going over your own school and work history, you may find you have experience that lines up perfectly with some of the green skills categories already. Consider any skills you might have that you can put in your tailored resume or on a cover letter.
And if you're really serious about transitioning to a green career, talk with one of our career counselors who can work one-on-one with you to do a deep dive on your education and employment history. We can help find the hidden treasures in your experience that will set you up to land your dream green career.
Green Industries
We gave you a snapshot of a few Green Industries above, but if you're still reading, I bet you're pretty serious about wanting a Green career. So let's take a minute to dive a bit deeper into the biggest Green Industries and talk about some of the most promising jobs in them.
Once you read through these, you'll be ready to take it to the next level by researching local companies and introducing yourself by email to get your foot in the door.
Get a free comprehensive resume review!
Drop your resume here or choose a file. PDF & DOCX only. Max 2MB file size.
Renewable energy
Renewable energy is energy we get from sources that are replenished naturally at a rate that's equal to or faster than we use it. A few examples include energy we source from solar, wind, geothermal, hydro and ocean resources, and biogas.
Since there's a few subfields in this industry, we've included a range of different opportunities for you to consider.
solar technician
Salary range: $42,000-$62,000 per year
Requirements: technical accreditation and/or related field work experience
A solar technician installs and maintains solar panels. Your job duties as a solar technician would also include assessing the project location, selecting the best solar system for the requirements, and meeting all local building codes and regulations before installation
Wind turbine technician
Required: Minimum high school diploma, but often specialized accreditation and trades experience.
Average salary: $56,230 per year
A Wind Turbine Technician installs, maintains, operates, and repairs wind turbines, mostly outdoors, in confined spaces or at great heights. They also collect and analyze data to keep the wind turbine fully functional.
Solar engineer
Requirements: Bachelor's or Master's degree in engineering, specialized certification.
Salary range: $62,500-$100,000 per year
Solar engineers plan, design, and execute solar energy projects, from the installation of new solar energy panels on a home to the building of a new solar power plant. You'll need a strong engineering background, but also an ability to communicate with people to offer updates and ongoing maintenance.
Renewables communication manager
Required: Bachelor's degree in science writing, journalism, marketing, or communication.
Average salary: $62,500,000-72,500,000 per year
A Renewables Communication Manager communicates and publishes report materials, and prepares and implements internal communication strategies and plans for renewable energy companies. They also ensure the outreach of the company's mission to its stakeholders and customers.
Renewable energy estimator
Required: College diploma and 3-5 years industry experience.
Salary range: $75,000- $80,000 per year
A Renewable Energy Estimator estimates the capital cost of renewable energy projects. The estimation is made based on market research to complete the project cost-effective without compromising the quality and environmental damage.
Grid integration engineer
Required: Bachelor's degree in electrical engineering.
Salary range: $85,000-$90,000 per year
The primary task of a Grid Integration Engineer is to manage and operate an energy storage system, including battery and smart grid integration. Your goal would be to fulfill the client's financial and operational expectations by planning, designing, and implementing the power integration process.
Energy Transition Technical Specialist
Required: Bachelor's or Master's degree in computer engineering; professional engineer license; minimum 15 years experience in renewables
Salary rage: $98,250-$105,000 per year
This is one of the top renewable energy jobs.
They develop and deliver clean energy alternatives and technical solutions to clients by working with energy analysts. They're also responsible for computer networking solutions, and develop plans and activities to reduce fossil fuel use.
Waste management and recycling
When you're talking about sustainable waste management, there's two main areas you can consider:
Recycling
Reducing the amount of materials used in a product
We probably all recycle regularly, but up to 95% of the plastic we use in some cases is still only used one time, let alone what happens to all the other materials we go through. So reducing the amount of material we use in the production and packaging of goods can make a huge positive impact.
Jobs in the recycling field range all the way from low-skilled work in recycling plants to high-level logistics or management, while input reduction-focused jobs tend to be in the sciences or design. Here's a few options that might interest you:
Recycling sorters
Required: Highschool diploma
Salary range: $22,500-$32,500
In areas where different kinds of recyclables are collected together. Sorters separate the various types of recyclables so they can be processed. They work along conveyor belts at recycling plants, and as materials come down, they pull out items that can't be recycled.
Recycling Drivers/Collectors
Required: Drivers license, highschool diploma
Average salary: $29,2500-$52,500
Recycling companies or local governments that offer home pickup services employ drivers and/or collectors, to pick up and transport recyclables to a recycling facility. This is usually a 2-3 person team where one drives the truck, while the others hop on and off to grab the curbside recycling bin and empty it into the truck.
Industrial designer
Required: Bachelor or Master's degree in art, design, or engineering; a portfolio of past work
Salary range: $58,500-$62,500
Industrial designers in green industries combine art, business, and engineering to develop the concepts for manufactured products that will either reduce the use of inputs or waste.. They work closely with clients to get a sense of what is needed, and use CAD-programs to translate those ideas into practical designs and specs.
Product engineer
Required: Bachelor's or Master's degree in engineering
Salary range: $88,250-$93,500
A product engineer is a mechanical engineering professional who designs and coordinates the manufacturing process for products. In green industries, this job requires a combination of creativity and technical skills to conceptualize and render the innovative designs that will minimize material use and waste.
Material recovery facility manager
Required: Master's degree or MBA, 10+ industry and management experience
Salary range: $92,500-$118,000
MRF managers keep the recycling facilities working efficiently and safely. They have a broad range of responsibilities, including overseeing site improvements, submitting budgets, and developing long-term goals for the facility.
MRF managers might also work with the sales team to identify new clients who might be interested in purchasing recyclables. When it is necessary to deal with the public or press, MRF managers are the face of the recycling operation.
Transportation and travel
We all know cars are a major source of pollution. The same is true about almost all of the vehicles we use with internal combustion engines, whether it's a plane flying you to a sunny vacay, or a semi truck driving across the country to deliver strawberries,
Green transportation jobs play a role in the effort to develop and implement innovative fuel and electric vehicle (EV) technologies to reduce those vehicles' emissions. And the travel industry needs to introduce new green business practices to help the same communities it profits from.
To meet their goals, both industries need people like you, who care about the world they live in to fill key roles. Here's a few you can shoot for:
Sustainable tour guide
Required: Local knowledge
Salary range: $32,000-$40,000
Guided tours are the backbone of the tourism industry, and the job is self descriptive: you guide tourists, in this case on sustainable or eco-friendly excursions. To do this job, you'll have to be a local in a popular destination, and/or an expert on a specific place, region, nature, or sustainability, with great people-skills and high-energy to keep up with everyone's expectations.
Certified ev supply equipment technician
Required: Specialized college certification or related BA
Salary range: $56,250-$63,500
EV charging stations are popping up everywhere, sparking a growing demand for technicians trained to service them. This role mainly involves repairing and maintaining EV charging equipment either in a shop/lab setting or in the field, with about an equal dose of hands-on and technical skills needed.
Sustainable travel writer
Required: Bachelor's degree in humanities or social science, industry experience, portfolio
Salary Range: $57,250-$72,500
Sustainable travel writers write about sustainable travel options and experiences to inspire or influence people's travel plans. There are an endless number of publications to publish in, from sustainable travel guides, to educational or promotional pieces, and commercial or personal blogs, but almost any mainstream lifestyle outlet is interested nowadays.
Electric or hybrid vehicle technician
Required: Specialized college certification, trade certification, local licensing
Salary Range: $58,000-$82,000 depending on experience/certification
The job of an auto mechanic has dramatically evolved from traditional mechanical repairs to high-level, technology-driven, work due to the popularity of hybrid and electric cars. These technicians inspect, maintain, and repair hybrid or EV vehicles, fixing these unique systems with the use of high-tech shop equipment when working with electronic parts, as well as traditional tools for other repairs.
Transportation analyst
Required: BA in in logistics, supply chain, or a related business discipline, and experience in transportation coordination and planning
Salary range: $60,000-$80,000
Transportation analysts work in both the transportation and travel industries to evaluate organizations' transportation processes and systems and identify inefficiencies or opportunities for improvement. They develop and implement innovative and cost-effective solutions that allow for more efficient and streamlined processes.
chemical engineer
Required: Master's degree in engineering
Salary range: $67,500-$73,250
Chemical engineers develop and design chemical manufacturing processes, and in green transportation, most of them will be working on battery development and manufacturing for electric vehicles.
Environmental architect
Required: BA or MA in architecture, professional accreditation and licensing
Salary range: $92,000-$130,000+
Eco-resorts and hotels are becoming more popular and common, and using environmental architects is crucial to meet technical specs with an attractive design. This role involves speaking with clients to understand their vision, using technical skills and CAD-programs to turn those visions into designs and blueprints, and the often some oversight in the building stage.
Tech
Green technology, or 'Greentech', companies develop technology that's intended to reduce or reverse the effects humans have on the environment.
Greentech companies have an unlimited range of focus, from finance to food, supply chains to consumption behavior, as long as they:
Are founded with a goal of protecting the environment
Have a science-based, measurable impact
Stay true to their mission and don't take part in greenwashing
There's a ton of potential jobs in this category, in fact, any of the industries above will include jobs that could be considered greentech too. But we've focused here on a few that offer the best opportunities in the near future.
Conservation scientist
Required: Bachelor or Master's degree in science or forestry
Salary range: $55,500-$63,000
These scientists play a big role in managing the conservation efforts and activities associated with forestry by monitoring land that's been clear-cut or damaged by fires or other disasters to ensure it can be used in the future. They use unique tools to do their jobs, including clinometers, increment borers, diameter tapes, and bark gauges, and they rely on geographic information systems (GIS) and remote sensing for analysis.
food scientist
Required: Bachelor or Master's degree in science
Salary range: $58,500-$65,250
Food scientists wear a lot of hats, including conducting experiments on improvements to sustainability and productivity of farming practices, farm animals, and field crops. They also work on creating new food related products and developing improved processing measures to package and deliver foods.
Research analyst
Required: Bachelor's or Master's degree in Computer Science or industry-related discipline
Salary range: $63,250-$71,000
A greentech research analyst is responsible for researching, analyzing, interpreting, and presenting data related to markets, operations, finance/accounting, economics, customers, and other information related to the specific Green field they work in. A research analyst is typically very quantitative, analytical, logical, and good at managing numbers and data.
Air quality engineer
Required: Master's degree in sciences and/or engineering
Salary Range: $67,250-$72,500
Air quality engineers work with either private companies, NGOs or governments and are responsible for the key monitoring practices necessary to develop sustainable air quality standards. They perform chemical and statistical analysis, computer modeling, and may modify and/or design equipment to ensure pollution control emissions regulations are environmentally sound.
data analyst
Required: Master's degree in Data Science or Business Analytics
Salary range: $73,000-$91,000
Data analysts analyze data using statistical methods, implement and maintain databases, gather data from primary and secondary sources, and identify, analyze and interpret trends from the data. Their role can be defined as someone who has the knowledge and skills to turn raw data into information and insight, which in Greentech is used to make sustainable business decisions.
Finding work in a Green Industry could be a personally rewarding experience with a positive impact on the world we share. If you're ready to start, polish up your resumes and get yourself ready for your upcoming interview with a green company!
Takeaways
Green Industry describes businesses that use environmentally-friendly practices or produce eco-friendly products or services.
This 'sector' is growing quickly and creating hundreds of thousands of jobs
Most green industries have a range of jobs, so previous education and experience won't be a barrier to entry
Developing green skills is a sure fire way to boost your chances of finding a job in green industry
There are a lot of tech jobs in Green Industry, so a strong base in the sciences will open doors for many professional careers
We've helped 1000+ people just like you find success in the hiring process through our career counseling service. Whether you need help on the job search stage, prepping for interviews, or while you're trying to negotiate the details of the job or compensation, we've got experts that are ready to give you advice and help you strategize your next move..
Make your move!
Your resume is an extension of yourself.
Make one that's truly you.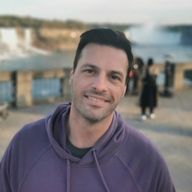 Kevin Roy
After a successful career in the corporate and non-profit worlds hunting for and hiring great candidates for my and others' teams, I spend my time writing on the subjects I love and know most about.