You should include the jobs that are relevant to the position you are applying for or that demonstrate skills and experiences that could be transferable to the desired position. Generally, it's recommended to include your most recent 2-3 jobs, and for each job, highlight your accomplishments and responsibilities in bullet points. Additionally, it's important to tailor your resume for each job application and customize the job descriptions to match the specific requirements and qualifications of the job.
Make your move!
Your resume is an extension of yourself.
Make one that's truly you.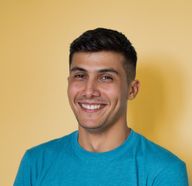 Volen Vulkov
Volen Vulkov is a resume expert and the co-founder of Enhancv. He applies his deep knowledge and experience to write about a career change, development, and how to stand out in the job application process.