Payroll Skills: Example Usage on Resumes, Skill Set & Top Keywords in 2023
Here are the top ways to show your payroll skills on your resume. Find out relevant payroll keywords and phrases and build your resume today.
Is your resume ATS-friendly?
Drop your resume here or upload a file to find out if the skills in your resume are readable by an ATS.
Does the job description require Payroll skills for you to get accepted? You've come to the right place! We'll help you write the best skills section.
Let's look at some examples of Payroll skills to feature in your resume.
How to use payroll skills on your resume:
•

Shattered Chicago district record for the most payroll deals sold in one day, January 2010.

•

Implementation of a GlobalPayroll solution which covered 15+ countries.

•

Succesfully ran payroll for over 200 limited company contractors

•

Saved $2MM+ due to improvements and waste reduction on Payroll, Benefits and Compensation processes

•

Worked closely with payroll and merchant services to achieve sales growth of over 2 million net worth.

•

Reconciliation of Headcount / Payroll files received from the 13 APAC countries

•

Developed over $2M of qualified pipeline in greenfield accounts.
RIGHT
Types of payroll skills to add in your resume:
Payroll laws and regulations
Income tax
Payroll system management
Tax & retirement plans
Attention to detail
Payroll tax forms: 941, 940, 944, W-2, W-3, W-4
Journal and ledger entries
Processing and review
Pro tip
Does the job description require Payroll skills for you to get accepted? You've come to the right place! We'll help you write the best skills section.
Power phrases for your payroll skills on resume
Trained and assisted new team members to improve payroll department performance
Entered employee information into the system to generate payroll checks and subcontractor payments
Maintained, balanced, and updated payroll documents and records time to ensure error-free reports
What jobs require payroll skills?
Accountant
Group Hr Administrator/hrm Secretary
Hr Operations Supervisor & Lead Recruiter
Project Manager
Business Development Manager
Assistant Accountant
Administrative Agent
Senior Account Executive
Account Executive
Delivery Manager
Payroll skills courses and certificates.
Payroll calculations - federal income tax, social security, Medicare - Payroll journal entries posted to ledger accounts
This course prepares the learner with the basic knowledge needed to administer the accounting for payroll.
Effective Bookkeeping and Payroll
An overview and understanding of the debits and credits of the p32
Here are the top related skills to payroll:
Responsible
Management
Sales
Operations
Managing
Excel
Communication
Finance
Recruitment
Customer Service
Marketing
For a deeper look into what's the best resume format for you based on experience, check out our guides:
About this report:
Data reflects analysis made on over 1M resume profiles and examples over the last 2 years from Enhancv.com.
While those skills are most commonly met on resumes, you should only use them as inspiration and customize your resume for the given job.
Looking to build your own resume?
Enhancv is a simple tool for building eye-catching resumes that stand out and get results.
Variety of custom sections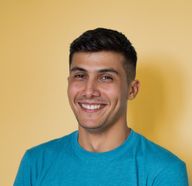 Volen Vulkov
Volen Vulkov is a resume expert and the co-founder of Enhancv. He applies his deep knowledge and experience to write about a career change, development, and how to stand out in the job application process.
Continue Reading
Check more recommended readings to get the job of your dreams.