Data Center Skills: Example Usage on Resumes, Skill Set & Top Keywords in 2023
Here are the top ways to show your data center skills on your resume. Find out relevant data center keywords and phrases and build your resume today.
Is your resume ATS-friendly?
Drop your resume here or upload a file to find out if the skills in your resume are readable by an ATS.
Here are the top ways to show your data center skills on resume for 2022. Read through our data center keywords and phrases and build your resume today.
Data center skills list and examples for your resume:
Network Consulting Engineer
•

Company revenue increased by 60% during the four and half year I led the data center operations

•

Sold and implemented 100G circuits to new data center including $5.6M in CPE

•

Provided a strategy for higher density, increased performance that reduced total cost in the data center valued at $10M

•

Developed data center security standards for 4,000+ servers

•

Design and implemented strategic data center consolidation activities that reduced circuit cost by $250K per month.

•

Deployed Multi Cloud development, data and IoT infrastructure with AWS, GCP and Azure + 4 regional colo data centers

•

Performed 24/7 operational support for 70+ managed services clients, encompassing over 1200 network devices.
RIGHT
What Jobs Require Data Center Skills?
Network Consulting Engineer
Key Account Manager
General Manager- Strategic Accounts
Network Engineer
Technical Lead – Network Solution Architect
Project Manager
Scrum Master | Technical Project Manager
Senior Network Analyst
Executive Vice President Of Sales & Marketing
Cloud Platform Sales Leader
Data center skills courses and certificates:
MDM, SQL Server, Data Modeling, Data Integration, Data Quality, Data Management, Business Intelligence, Data Architect
Beginners python data analytics : Data science introduction : Learn data science : Python data analysis methods tutorial
Data Science by IITian -Data Science+R Programming ,Data analysis, Data Visualization, Data Science: Data Pre-processing
Learn the basics of Data Cleaning, Data Engineering, Data Visualization, Data Exploration and Data Modelling.
Here are the top related skills to data center:
Networking
Virtualization
Project Management
Cloud Computing
Crm
Storage
Saas
Network
Devops
Sales
Security
Vpn
Responsible
Infrastructure
About this report:
Data reflects analysis made on over 1M resume profiles and examples over the last 2 years from Enhancv.com.
While those skills are most commonly met on resumes, you should only use them as inspiration and customize your resume for the given job.
Looking to build your own resume?
Enhancv is a simple tool for building eye-catching resumes that stand out and get results.
Variety of custom sections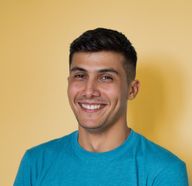 Volen Vulkov
Volen Vulkov is a resume expert and the co-founder of Enhancv. He applies his deep knowledge and experience to write about a career change, development, and how to stand out in the job application process.
Continue Reading
Check more recommended readings to get the job of your dreams.