To become a teacher in the US you should follow these specific steps:
Step 1: Earn a relevant degree in education - It's important to complete a degree in education from an accredited institution. This forms the foundation for your teaching career and prepares you for classroom dynamics.
Step 2: Obtain state licensure - Be sure you get the required state teaching license by meeting the educational and examination criteria set by your state's education board. Each teaching level and subject may have distinct licensing prerequisites.
Step 3: Pursue additional certifications - Consider earning additional certifications to teach specialized subjects or work with specific student populations. These could be in special education, English as a second language (ESL), or gifted education.
Step 4: Continue professional development - Stay current in teaching practices by participating in workshops, conferences, and continuing education programs. Many states require teachers to complete professional development hours to maintain licensure.
Step 5: Consider advanced degrees - Pursuing a master's degree or higher in education can enhance your teaching skills, provide opportunities for leadership roles, and potentially lead to higher salary levels.
What does a Teacher do?
Teachers play an essential role in communities nationwide by educating our children during their formative years. While a teacher's specific duties and responsibilities vary significantly based on the grade level and subject matter they teach and the type of educational institution, the following usually apply:
Engaging students in learning activities and assessments
Recording and maintaining student academic progress and achievements
Collaborating with other educators and staff to develop effective teaching strategies
Delivering lessons and facilitating discussions
Providing guidance and support for students' development
Evaluating assignments and exams
Facilitating a positive and inclusive classroom environment
Communicating with students' families and caregivers
What is the competitive outlook for Teacher professionals in the US?
Although teachers' salaries vary by position and seniority, the US Bureau of Labor Statistics (BLS) indicates that in 2021, the median annual wage for high school teachers was $61,820. The lowest 10% of high school teachers earned less than $46,090 and the highest 10% earned more than $100,310.
The current teacher's job market is favorable for job seekers. There is a high demand for teachers, especially in certain areas of the country and certain subjects.
The BLS projects over 277,000 teachers will leave the profession by 2026. At the same time, student enrollment is growing, creating a shortage situation. This shortage is due to several factors, including:
Teachers face several challenges and issues, including:
Low pay relative to hours worked and responsibility
High stress levels
Lack of support from school administrators
According to the National Education Association, some of the main reasons teachers are leaving the profession are:
Low pay
Lack of respect
Unmanageable workloads
Lack of support from administrators
Lack of resources
The BLS projects employment for kindergarten and elementary school teachers to grow 4% from 2021-2031. Approximately 120,300 openings for kindergarten and elementary school teachers are projected each year over the decade.
Despite some challenges, there are undeniable reasons to be optimistic about entering the US teacher's job market. From a career perspective, the job shortage and ongoing hiring is an opportunity to find the perfect role and make career advancements, and it ensures job stability. Plus, there are built-in, regular breaks over most jobs. On the personal side, teachers find joy in influencing students' lives positively and guiding their development. The work also promises teachers continuous learning and personal growth. And finally, community impact and far-reaching relationships drive long-term job satisfaction.
Which key skills do you need to become a Teacher?
Teachers' responsibilities are wide-ranging and often require a mix of soft and hard skills. The most important skills for a teacher to develop include:
Communication
Effective teaching hinges on conveying complex concepts to a diverse student body. Clear communication cultivates understanding, engagement, and a positive classroom atmosphere.
Additional related skills include:
Attentive listening
Nonverbal cues interpretation
Adaptive communication
Empathy
Empathy lays the foundation for strong teacher-student interactions and understanding students' needs. It helps you customize teaching methods to accommodate diverse learning preferences with tailored support.
Additional related skills include:
Emotional intelligence
Compassionate Engagement
Sensitive Responsiveness
Patience
Patience is essential for addressing different learning paces, queries, and student hurdles. A patient educator fosters a safe space for students to ask questions, make mistakes, and learn at their own tempo.
Additional related skills include:
Effective Listening
Individualized Support
Flexible Approach
Adaptability
Teaching's dynamic nature demands adaptability to novel techniques, technologies, and curricula. An adaptable instructor embraces change, keeps current, and personalizes their approach to suit the evolving pedagogy.
Additional related skills include:
Flexible lesson design
Growth mindset
Openness
Organizational Skills
Effective teaching rests on solid organizational skills. Proficient management of time, resources, and teaching materials ensures seamless learning.
Additional related skills include:
Lesson planning and sequencing
Accurate student progress tracking
Prioritization
Subject proficiency
A strong grasp of the subject matter you teach is essential. Subject mastery allows you to address student queries, lead discussions, and present information authoritatively.
Additional related skills include:
Curriculum design
Instructional strategies
Classroom integration
Classroom Management
Effective classroom management fosters a conducive learning environment. A teacher must control behavior, establish routine, and curtail disruptions.
Additional related skills include:
Behavior management
Conflict resolution
Classroom engagement
Assessment and Evaluation
Designing assessments, evaluating student progress, and providing constructive feedback are crucial for gauging learning outcomes and adapting instructional methods.
Additional related skills include:
Formative assessment
Data entry
Evaluation techniques
Technology integration
Incorporating technology enriches teaching by boosting engagement and preparing students for the real world. Proficiency in educational technology tools and platforms is increasingly important.
Additional related skills include:
Digital literacy
EdTech proficiency
Online collaboration
Individualization
Each student is unique. Individualization involves tailoring instruction to suit students' diverse learning styles, abilities, and requirements.
Additional related skills include:
Personalized learning
Customized approaches
Tailored instruction
What are the most popular Teacher career paths?
Elementary school teacher
Elementary teachers play a crucial role in shaping young minds during foundational education years. They create engaging plans, teach various subjects, assess progress, and foster positive classrooms. They also nurture social and emotional development and teach essential life skills.
This path suits people passionate about working with children, with strong communication skills and patience. A bachelor's in elementary education or a related field is typical for this job. Some states need extra certification, including exams and student teaching. The process takes about 4-5 years.
According to the US Bureau of Labor Statistics (BLS), the median annual wage for elementary school teachers was $61,400 as of May 2020.
High school teacher
High school teachers specialize in educating grades 9-12, focusing on specific subjects. They create lesson plans, assess student performance, and prepare for tests, college, and careers.
This path suits individuals interested in mentoring older students. To become a high school teacher, you need a relevant bachelor's degree and teacher education courses. States often require teaching certification, including exams and student teaching. The process takes about 4-5 years.
According to the US BLS, the median annual wage for high school teachers was $61, 820 as of May 2021.
Special education teacher
Special education teachers work with students with diverse learning needs and disabilities. They're responsible for developing and implementing individualized education plans (IEPs), adapting curriculum materials, providing tailored instruction, and collaborating with other professionals to support students' growth and development.
This career suits patient, empathetic individuals dedicated to unique teaching challenges. A bachelor's in special education or related field is common for this role. Many states need special education certification, including exams and student teaching. This process takes about 4-5 years
According to the US BLS, the median annual wage for special education teachers was $61,820 as of May 2021.
ESL (English as a Second Language) teacher
ESL teachers focus on helping non-native English speakers improve their English language skills. They're responsible for designing language learning lessons, facilitating conversations, and helping students integrate into English-speaking communities.
This career is suits individuals who are culturally sensitive, patient, and who understand teaching language skills. To become an ESL teacher, you typically need a bachelor's degree in education, linguistics, or a related field. Some employers may require a TESOL certification. The entire process can take around 4 years.
According to the US BLS, the median annual wage for adult literacy and high school equivalency diploma teachers (including ESL teachers) was $59, 720 in May 2021.
What are the possible education degrees, qualifications, and certifications needed to become a Teacher
Entering a teaching career is just the beginning of an educational journey that can last a lifetime. If you're looking to become a teacher in the US, here are some of the degrees that can open doors for you:
Bachelor of Education (B.Ed.):
A B.Ed. is essential for becoming a certified teacher and is the foundation for a successful teaching career. It equips you with pedagogical skills, management techniques, and subject knowledge.
Master of Arts in Teaching (MAT) or Master of Education (M.Ed.):
An MAT or M.Ed. enhances teaching skills and career options by covering pedagogical theories, strategies, and curriculum development in more depth than a B.Ed. Specializations like curriculum design, leadership, or special education can deepen your impact in the classroom.
Doctor of Education (Ed.D.):
Ed.D. programs focus on research, policy, and leadership for educational leadership and to foster systemic change. They also prepare you for administrative roles that shape policies and transform schools.
Ph.D. in Education:
A Ph.D. in Education suits research and academia. It hones research skills, enables scholarly contributions, and advances educational theories. With a Ph.D., you influence educational practices and mentor future educators.
Education Specialist (Ed.S.) Degree:
An Ed.S. degree provides advanced training in educational leadership, school psychology, or special education. This post-master's degree equips you with specialized skills, making you a valuable asset in positions like school administration, counseling, or psychological assessment.
Best educational institutions for teachers
According to the US News & World Report's ranking of Education Schools, the top 3 US institutions for Teacher education are:
Teachers College, Columbia University
Teachers College, Columbia University, located in New York City, is a prestigious institution for teacher education, offering a diverse range of programs, including master's and doctoral degrees. Teachers College is known for its research-focused approach and commitment to innovative teaching methods. As of the 2022-2023 academic year, tuition costs for full-time master's programs start at $30,622 per semester, and doctoral programs start at $31,218 per semester.
University of Michigan, Ann Arbor
The University of Michigan's School of Education in Ann Arbor is recognized for its comprehensive teacher preparation programs. The school offers a variety of graduate programs that emphasize educational leadership, policy, and practice. For in-state students, tuition for the 2022-2023 academic year is $23,456 per year, and for out-of-state students, it is $49,136 per year.
Northwestern University
Northwestern University, located in Evanston, Illinois, has a strong education program. The School of Education and Social Policy provides undergraduate and graduate programs focusing on experiential learning, research-based teaching methods, and community engagement. Tuition for the 2022-2023 academic year is $56,691.
Certifications to become a qualified teacher:
Teaching certification (State-level) - A foundational requirement awarded by state education agencies based on completion of approved teacher preparation programs and required exams.
Elementary education certification - Specialized certification for teaching subjects like language arts, mathematics, science, and social studies at elementary school levels.
Secondary education certification - Certification of more advanced subject-area expertise and pedagogical skills for teaching specific subjects at middle or high school levels.
Special education certification - Equips teachers to support students with diverse learning needs through tailored instruction and support.
ESL certification - Prepares teachers to effectively teach English language skills and assist non-native English speakers in their academic journey.
Resume and cover letter tips
Every resume you send out should be specific to the skills and experience best suited to the position you're applying to. Use the strategies below when crafting your teacher's resume and cover letter for a polished, professional application package.
Formatting
Your resume and cover letter should follow a well-organized structure. Use bullet points, clear headings, and a professional font.
Design
Opt for a professional, uncluttered, one- or two-column design emphasizing content over visual elements. The layout should facilitate easy reading and comprehension.
Sections
Incorporate essential sections like a header, objective, work experience, education, certifications, and skills. If applicable, include certifications, publications, volunteer experience, and professional affiliations.
Keywords and action verbs
Use keywords from the job description to pass any applicant tracking systems (ATS) and resonate with the recruiter. Strengthen your language by using action verbs to describe your achievements.
Numbers and results
Boost the impact of your achievements with quantifiable data. For example, quantify class sizes you've managed or highlight percentage improvements like "Enhanced student engagement by 25%."
Job tailoring
Tailor your resume and cover letter for the specific teaching position. Address the school's needs and values in your cover letter and align the experiences and intent on your resume with them.
Cover letter content
Tailor your cover letter to the teaching position by explaining your interest and suitability. Include specific examples from your past to demonstrate your qualifications and capabilities.
How to search for a Teacher job
There are a handful of effective strategies you can include as part of your job search. Consider a combination of these tactics as you navigate finding a teaching job:
Networking
Leverage connections that align with your career goals to identify hidden job openings. Attend educator conferences, workshops, and online communities to grow your professional circle and gain valuable insights.
Online job boards
Use Indeed, LinkedIn, and education-specific boards like SchoolSpring to find available teaching positions. Tailor your searches by your location, grade, and subject preferences.
Recruiting events and fairs
Participate in virtual and in-person events organized by schools, associations, and programs. Speak with recruiters to showcase your skills and make a lasting impression.
Customized strategies
Direct Applications: Target schools aligned with your philosophy with tailored resumes and cover letters.
Cold calling: Express interest to schools without posted openings.
Substitute teaching: Gain exposure and experience by substitute teaching.
Professional portfolios: Create a digital portfolio of achievements, lessons, and philosophy for employer consideration.
What professional organizations, memberships and associations in the Teacher field can I join and how?
Professional organizations are crucial for a teacher's career advancement. They offer valuable resources like continuing education and certification programs, and networking can lead to job prospects and professional relationships.
Here are some of the most prominent teacher organizations in the US:
National Education Association (NEA)
The NEA, the largest US educators' professional organization, offers workshops, webinars, and advocacy. It influences policies, defends educators' rights, and promotes networking through local chapters.
Association for Supervision and Curriculum Development (ASCD)
The ASCD enhances teaching via resources, events, and growth opportunities. It provides courses, certifications, and a network for educators to share innovations.
National Council of Teachers of English (NCTE)
The NCTE advances English teaching with conferences, resources, and collaboration. Membership fosters connections, idea exchange, and improved classroom instruction.
Key takeaways
The current US job market for teachers is highly in favour of those seeking employment.
Teachers have a high-responsibility and demanding job that offers job security and a wage comparable to other professions.
There are a number of specific steps needed to become a teacher, beginning with acquiring a B.Ed and State licensure.
Additional accreditation and professional development opens doors along a teacher's career path.
Professional organisations and social media are excellent ways to grow your network and uncover hidden job opportunities.
A well-laid out, professional resume and cover letter are essential for a successful teaching job application package.
Make your move!
Your resume is an extension of yourself.
Make one that's truly you.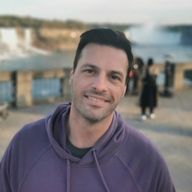 Kevin Roy
After a successful career in the corporate and non-profit worlds hunting for and hiring great candidates for my and others' teams, I spend my time writing on the subjects I love and know most about.