So you have gotten a verbal job offer? Even if you are head over heels excited about it, it is still worth cross-checking with the Recruiter who delivered the good news if the offer meets all your requirements.
After you are sure you want to give it a GO, you must do it right and with envied business class.
In this blog post, Enhancv PROs will teach how to accept a job offer that makes your heart race like a Ferrari. We will cover the following:
Review and confirm the "small font" of your job offer;
Negotiate the conditions you want;
Say "Yes" - both verbal and written;
Design your Job offer acceptance offer;
Quit your current job.
Review and confirm the "small font" of your job offer
Upload & Check Your Resume
Drop your resume here or choose a file. PDF & DOCX only. Max 2MB file size.
We know the job hunt can sometimes be time-consuming and tiring, so you may want it to be over a.s.a.p. But, unfortunately, that application fatigue can make anyone take the first job chance fate offers without double-checking details. Not to worry, though - we are with you in every step of your career journey – from the job search and interview prep to Compensation negotiation.
Now, back to the small font in your job offer – even if you feel like accepting on the go, we strongly advise you to use your time wisely.
Most employers first provide a verbal offer via phone call to the successful candidate/s. You can still express gratitude and excitement, but make sure to ask all the questions you need, even though HR may omit to mention them.
For example:
Is the salary Gross or Net;
What perks will you get: bicycle plan, travel reimbursement, free fruits/lunch, home office allowance, unlimited paid vacation, and company product discounts.
The right time to discuss all these queries is before receiving the written offer. Then, it is much easier for HR to reflect in the offer all the negotiated changes immediately.
Negotiate the conditions you want
If you have received the offer in writing directly, you should diligently examine all the details. Plus, it is ok to express thanks for the opportunity offered and inform them that you will provide them with your answer shortly.
Disclaimer: Be aware that the acceptable time you can delay an answer to a job offer is a maximum of 2 days. After all, should you opt-out, the Recruiter will need more time to contact the other finalists or search for a new match at the speed of light.
In addition, if you discover points you want to address to the HR department and need help with how exactly to do that, you can always get a Personal Career counselor from one of our Dream job packages. They will support you in the negotiation process to get a profitable job that makes you feel professionally fulfilled and keeps your mental and physical well-being in the long run.
Say "Yes" - both verbal and written
Many candidates wonder if only verbal confirmation is enough when embarking on new professional chances. The short answer is: No.
While it may not be the end of the world, if you skip sending your written acceptance, you would best do it like a PRO. We have got you covered here too.
Design your Job offer acceptance letter
Documenting your acceptance to demonstrate your business class and avoid misunderstanding makes sense. However, you may be wondering how exactly to do that.
You can say Yes to your new employer via a job acceptance letter or job acceptance email. Regardless of which one of those two business communications you choose, this is the structure to follow:
Courtesy: Start with Thanks!
Give your official acceptance and list the exact position.
State your agreed salary, plus benefits and other perks.
Top it with a high note.
Here is an exemplary template of a job offer acceptance that you can use directly to grab your next role.
Dear HR Manager,
I am delighted to receive your formal offer for the [Job Title] role at [XYZ company].
Thank you for the voted trust and opportunity given.
I am happy to accept your offer of employment officially. As mutually agreed, my starting salary is [$XX,XXX], with [an annual performance-based bonus, training budget, and the option for fully remote work].
In line with the one-month notice period for my current employer, my start date will be Thursday, 29 November.
I am excited to join the team soon and hit the ground running in my new role.
Kind regards,
Karina
Quit your current job
As they say, as one door closes, another opens. So also, with a new opportunity, you may need to file your resignation from your current role after you accept your new dream job. Again, what matters most here is - like with the job acceptance - to do it with appreciation and class. Burning bridges is not a good idea at work. Check out our article on the topic of how to quit your job for a handful of useful insights.
As a general rule, the necessary elements you should include in your Resignation letter are:
Reason for leaving;
Last date of employment;
Statement of gratitude - quote a few work achievements and memorable team successes or projects that helped you grow;
Final arrangements and succession planning.
Lastly, you want to read also our post, How to Submit a Two Weeks Notice Letter. No matter where you currently work or the critical position you hold, a two-week notice letter is a legit and PRO way to resign with tact.
In this article, you learned how to discuss job offer conditions and negotiate so you can confidently accept your new offer. But, more than that, you are now prepared to write your Job offer acceptance letter and your two-week notice period.
Make your move!
Your resume is an extension of yourself.
Make one that's truly you.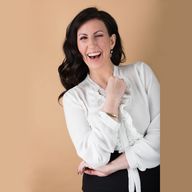 Liliya Foteva
Work Psychologist and Grant writer with 10 yrs experience in the Corporate & Social domain. Communication is my middle name! I love to travel, read (usually a la playa :) ) and chill with friends!