Your resume is a way for employers to get a glimpse at what you have to offer the company. However, a gap in your resume can be a point of discomfort for an employer if they don't know why it's there.
What is an employment gap?
Upload & Check Your Resume
Drop your resume here or choose a file. PDF & DOCX only. Max 2MB file size.
In a practical sense, an employment gap could mean any period where you aren't actively employed or working on a business. However, an employment gap is a longer period, usually several months or years, out of the workforce.
Why you should avoid hiding employment gaps
Employers have vivid imaginations. If you don't explain why you were out of the workforce for that extended period, an employer might think you were slacking off or even incarcerated. By explaining, even in one or two sentences, why you weren't working, you give your employer a clear answer that they are going to find on a background check regardless.
Tip:
Keep in mind that even if you were incarcerated, there's a good chance being honest will work in your favor. Rebuilding your life is hard. Thankfully there are a lot of employers out there who're willing, and in fact, actively recruiting ex-convicts.
Common reasons for an employment gap
Because life is different for every one of us, all sorts of reasons can be the cause of an employment gap. Here are some of the common reasons we've seen out there for employment gaps:
Providing or receiving long-term medical care.
Maternal or paternal leave taken to care for a newborn child.
Time spent relocating to a new city or state.
Pursuing education, certification, or training to transition to a new field of work.
Attempting a freelance or entrepreneurial venture.
Extended periods spent job searching after a layoff or firing from your previous job.
Time off spent traveling or working on a solo project not related to your current profession.
Incarceration.
Most employment gaps are caused by either a personal decision to pursue something else or a circumstance in life that was out of the individual's control. During the interview, you'll be able to explain how and why these gaps came to be. That way, you don't have to go into too much detail on your resume.
Match your employment gap with the job opening
Once you have your employment gap clarified, use it as a way to show how that gap helped you out. If you were volunteering, explain how that experience can help benefit the business. If you were traveling or taking care of a new child, explain how the emotional aspects of those experiences have improved your business acumen.
Find a way to tie in the employment to your potential duties in the job. Employers want to hear how you, as a complete package, can be the best person to fill the job.
Resume template with experience gap explained you can use
If you need some help getting your resume going, a resume template can be a good place to start. Rather than building from the ground up, you can instead customize the template to your circumstances.
Here's a template you can start off with to help you explain an employment gap with your resume:

John Doe
123-456-7890
johndoe@email.com
Administrative assistant
[Experience 1]
Administrative Assistant
ABC Company
2019-2021
Schedule and coordinate meetings
Developed filing and organizational practices
Acted as liaison between customers and team members

Employment Gap
Years
Time spent relocating to a new city or state
[Experience 2]
Administrative Assistant
EFG Company
2014-2018
Audited payroll
Provided administrative support to clients
Handled all accounts payable and receivable

Skills
File management
Scheduling
Invoice processing and billing
Data entry
Microsoft Office
Education:
General Education Development Diploma
Certifications
Organizational Management Certification
2018
Volunteering
ABC Foundation
2016-2018
Bullet point 1
Bullet point 2
We also have many other examples of resumes that you can look at to get some inspiration!
Takeaway
An employment gap on your resume isn't ideal, but not a dealbreaker. With some explanation, an employment gap can be an opportunity to show potential employers how you have grown or what you have experienced as a professional.
To make your resume stand out, check out our resume builder. With that, you can organize your resume using one of our templates and make it clear why you are the best candidate for the job!
Make your move!
Your resume is an extension of yourself.
Make one that's truly you.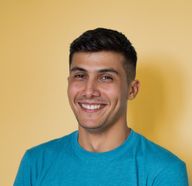 Volen Vulkov
Volen Vulkov is a resume expert and the co-founder of Enhancv. He applies his deep knowledge and experience to write about a career change, development, and how to stand out in the job application process.