Product management is different from most professions.
Why?
Because you have the unique chance to manage how something is created from scratch.
From the initial product idea to the first time a client benefits from its characteristics. It's an incredible journey!
Regardless of whether you are looking to change career path, or just managed to land your first product manager interview as a fresh graduate, you might be scared of what's ahead.
Don't worry, our very own product managers are here to help.
They shared precious knowledge about PM interviews accumulated from over a decade of experience.

You will learn:
Everything you need to know before you go to the product manager interview.
What questions you should expect in a product manager interview and how to handle them.
How to prepare for the interview and significantly increase your chance of getting the job.

But there's even more!
You can take advantage of our dedicated Interview Prep Service, where we concentrate on details covering every aspect of your future interview.
We will create a complete interview guide focused on your desired role, held over a 1-hour call in which we will train you and improve your interview skills. Last but not least, you will receive thorough verbal & written feedback about your interview skills.
Don't miss this opportunity!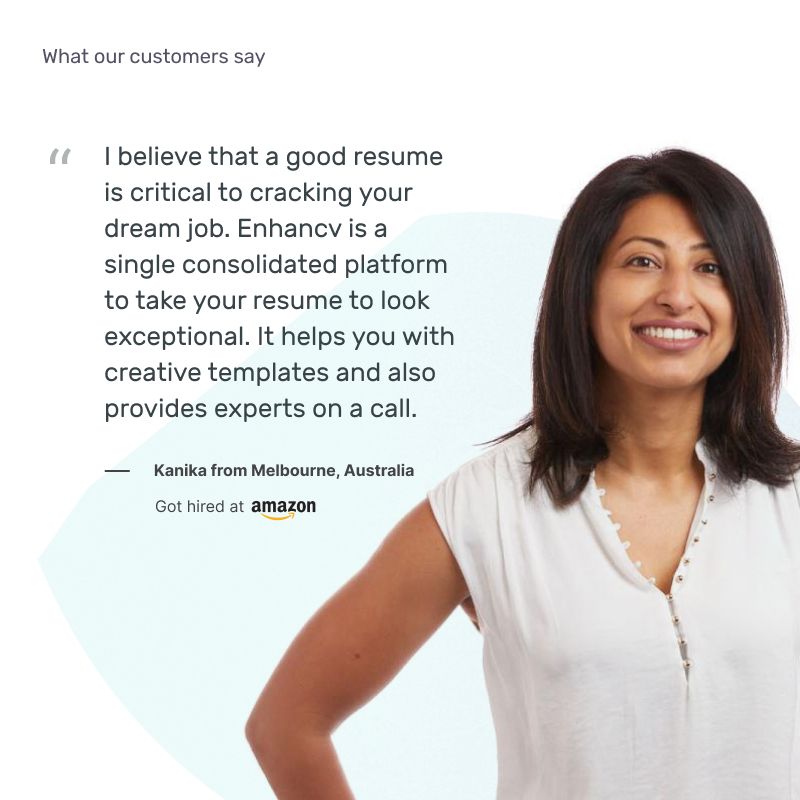 What questions should I expect in a Product Manager interview, and how should I prepare?

At your product manager interview, you should expect both general and technical questions.
Product Managers are responsible for a wide variety of tasks, ranging from understanding users' needs to coordinating teams.
Hiring managers know that.
They will test your hard and soft skills as well as technical knowledge about the process, development, distribution, and management of the products.
If you want to get the job, you should be able to identify problems and find solutions to them, have a strong work ethic, and be a team member who can lead others in difficult times.
Q1: What is a product you've built that you're proud of?
This is a question targeted at evaluating your end-to-end product development skills and impact on the business. In your answer, you want to show awareness of the classic product life-cycle (discovery-validation-assessment-launch-optamize).

Secondly, and maybe as important, you want to clearly show you are a KPI focused PM by setting a target from the start, and a North Star KPI you were working towards. Other elements to mention include timeline, budget, prioritization, collaborative cross-functional work with engineers and designers, stakeholders management, and, of course, the bottom line: ability to move a certain KPI upwards.

Q2: What was your contribution to the previous product you worked on?
This is a great item for discussion at your PM interview, as a follow-up to the previous question about KPIs as it ties together well.
Your answer will depend on your role within the company.
As a junior, you'll have to spin it around processes and execution. For example, you wrote specific tickets and helped the engineering team accomplish a goal.
As a senior, it's more important to talk about your KPIs or your impact on a higher level. For example, you've helped lift off the company revenue by 30%.
Communicate impact, not tasks. People here make similar mistakes as they do with resumes.
Don't say what your tasks were, say what you did to change things and how.
What was your contribution to the previous product you worked on?
Q3: How would you go about building x?
In this question, the interviewer is attempting to see your approach to building new features. Are you the kind of PM that just jumps on it? (hint: not good) or do you do market research, competitor analysis, user research, and look at different solutions to the user problem before building it?

Lastly, you want to mention your collaboration with engineers. This means involving them from an early stage to ensure alignment, how you would define the feature and document it, and how you would prioritize the tickets and pipeline the work.
Q4: How do you define your product roadmap?

This question has a good level of product strategy in it (make sure you read about it before the interview) but it also combines the tactical work. This is the part where you want to show you can think of activities beyond the coming few sprints.

The ideal answer would start by defining the company objectives, and the role your product/team has in achieving this. Then, based on priority, outline the critical areas you need to focus on to support these objectives. Now is also the time to mention the North Star KPI.

From this point forward, you want to describe how you build the most crucial features and improvements first, together with the engineering team. You also want to mention more specific KPIs that will tell you whether these features are successful or not. Lastly, you want to talk about how you would inform stakeholders prior to decision on this road map, align it with other engineering team (that might be dependent on you) and ensure everyone has time to give feedback before finalizing the roadmap.

If you still feel a lack of confidence for your upcoming interview, don't hesitate, check out our Prep Service and Book your Free Intro Call with our team.

Jenica did it. Now she has the job of her dreams.
Q4: What do you think makes a well-designed product?"?


Although that's a subjective question, some organizations have strong opinions about it. To answer in a way that will enhance your chances of securing the job, you should research the organization before the interview and find its core mission and vision.

Both will give you an insight into the purposes, goals, and values of your potential future employer.

Therefore, you will be able to answer the question meaningfully.

For example, if the company is eco-friendly, a well-designed product should be simple, sustainable, and environmentally friendly in both the production process and afterward.
It will consist of integrating environmental protection criteria at each phase: from conception and development to transport and recycling.
Q5: How do you manage a product launch? What strategies do you implement?

The purpose of this question is to test your experience in managing a product launch. Hiring managers want to see what kind of practicable knowledge you have, as well as your vision and ideas for a product launch.
To answer favorably, you should highlight the three steps of the product launch:
Pre-launch
During the launch
Post-launch
Each stage has its specifics characteristics, for instance, during the pre-launch phase, you are responsible for defining the unique selling proposition (USP) of your product as well as the problem it solves.
Moreover, you need to plan the launch schedule, compile the necessary supporting documentation, assign team members to each key area, get all the creatives done, create buzz around the product, and a lot more.
During the launch, you have to create a detailed media outreach plan, keep communication between the teams clear, and spread the word to your network.
Last but not least, during the post-launch period you are responsible for analyzing the performance and keeping the momentum going by engaging customers regularly, creating new features for the product, and finding ways in which you can improve.
As you can see, the question requires a lot of knowledge, so you must be prepared to answer it. In the best-case scenario, you can share your successful case studies of real product launches. That would build credibility and highlight your expertise in the area.
For the product development strategies, you can name two or three strategies for different product types with examples and then describe which one is the most suitable for your potential employee's product and why.
You can also implement your ideas into well-established development strategies. This will show you care about the job and have put some additional time into thinking about it.
Find out different product development strategies here.
Q6: What resources or methods do you use to support product decisions?
Product Managers have to take decisions and have to be able to defend those decisions daily.
Defending might sound a bit too intense for you, but you do have to back up your statement in front of the stakeholders (your manager, CPO, founder, etc.) using qualitative and quantitative data.
Quantitative data spans over your market research, surveys, product usage. The way you show where and how you get that data also contributes to the overall quality of your answer.
Qualitative data includes your customer feedback, competition, feedback from other departments, etc.
If you show that you're able to defend your decisions by finding, analyzing, and interpreting data to stakeholders who don't necessarily speak the same product lingo as you, you'll be hitting the nail on the head.
How do I prepare for a product manager interview?

In the same way you prepare for anything. Research, study, and practice.

We mentioned how important researching the company, its mission, and vision is. First, you need to find out if you want to work for the company, and then convince them that you'd be an asset to their team.
If you don't yet have an interview invitation, you should focus on building a resume that can significantly increase your chances among other candidates.

You can check the Enhancv Product Manager resume guide, to be sure you create the perfect job application.

Next, you can prepare yourself by reading some related books:

Reading those books will give you some useful information on common product manager interview questions as well as the expectation of the hiring managers.

You can also get familiar with the "SAR" (or STAR, SPAR, or similar) structure and the "pyramid principle".

Both will help you structure your answers in a way that gives valuable information to the recruiter.

S, T, (P), A, R refer to a situation, task (or problem), action, result.

Basically: some context, what the problem was, what you did do about it, and what happened?
The pyramid principle developed by Barbara Minto refers to grouping your answers into themes that are easier to digest.

And the most important:

Read the questions above again. See what we advised you. Implement our tips in a way that harmonizes with your character.
How can I get better at answering product manager interview questions?

By practice. You have probably heard the famous quote from Malcolm Gladwell's book Outliers: The Story of Success:

"It takes 10,000 hours of intensive practice to achieve mastery of complex skills and materials, like playing the violin or getting as good as Bill Gates"

Well, you won't need 10,000 hours to get better at answering product manager interview questions, but you will definitely need some time practicing.
Make a plan and practice each day up until the interview. That will help you build confidence in both yourself and your answers.
What skills should a product manager have?

You will need a perfect mix of hard and soft skills. If you are not familiar with these terms, hard skills are any talents, knowledge, and abilities that can be measured. They are highly related to the job position and specifically apply to it.

Soft skills on the other hand are personality traits such as leadership, communication, or time management. They are universal and can apply to many jobs.

So, what skills should a product manager have?

Hard skills:


Product roadmaps
Agile methodologies (Scrum and Kanban)
Financial modelling
Product pricing
Go-to-market launch plan creation
User onboarding strategy
Software engineering
Analyzing product metrics for growth and troubleshooting
Conducting customer interviews
UX and UI design
Prioritizing features based on user feedback and metrics
Demo Skills (e.g., PowerPoint)

As you can see, all the above are technical skills that require a lot of knowledge in a certain area to master.

For example, Agile methodologies like Scrum and Kanban can both be useful in the product development process and project management. Scrum prescribes time-boxed iterations, while Kanban focuses on planning a different duration for an individual iteration.

The understanding of UX and UI design will help you build a product that will be easy to use for the customer.

And so on.

Each hard skill enables you to do your job effectively and professionally.

Soft skills:

Communication skills (written and verbal)
Public speaking and presentation (including to key stakeholders)
Leadership
Analytical thinking
Problem-solving
Time management
Project management
Collaboration with cross-functional teams
Research (market and competitive)
Risk management
Presentational skills

As a product manager, you need to be a good mediator to make sure that the communication between teams goes smoothly. You need analytical thinking and problem-solving. Also, you should be able to manage your time and that of others perfectly.

Moreover, you need good presentation and communication skills to be able to express your thoughts clearly, be it to key stakeholders, colleagues, teams, or clients.

The problem with soft skills is that they are hard to learn. They are often innate to an individual and are intrinsically intertwined with their personality. But by constantly pushing your boundaries and leaving your comfort zone, you will be able to master each of the above and be one hell-of-a product manager!

What are HR managers expecting from product managers?

First, they expect you to be honest in your answers. Lying to present yourself in a better light can only hurt your chances of getting the job.

Moreover, recruiters will want to see that you can answer their questions smoothly without any hesitation. That will show you are confident in your skills and that you believe you are the right person for the company.
Also, they will expect you to ask them questions. In the end, this is a conversation, not a monologue. We have gathered some really important Questions to Ask Your Future Manager Before Joining the Team. Use them as a source of inspiration for your interview.

It's needless to say that HR Managers will expect you to be fully prepared technically for the interview.

Don't forget to bring a printed copy of your resume and be ready to speak more about everything written in it. From your education days and past employers to extracurricular activities and hobbies.

We know it sounds overwhelming.

And it might be.

That's why our team of professionals is here. Our Enhancv Executive can be your secret weapon to nail the job of your dreams.

We will help you with:


Resume writing

Cover letter writing

LinkedIn revamps

Job search

Interview preparation

Enhancv Pro until you get a job

As many edits and calls with our expert as you need

And a lot more!
Takeaways: Product Management Interview Questions & Answers

Okay, let's summarize.

Product Management is a unique job, where you have the chance to create something from scratch.
Each question at your Product Management interview can be answered perfectly if you put enough time into preparation.
You can prepare yourself for the interview through research, study, and practice.
You can get better at answering product management interview questions by constantly training.
Likewise, you need a perfect mix of hard and soft skills to enhance your chances of getting the job.
Hiring managers expect you to be honest, confident, and well-prepared at your interview.
We offer an incredible service to help you throughout the whole preparation process!
***
What did you think of this article? Do you feel confident about your next Product Management Interview? Share your thoughts in the comments!


Make your move!
Your resume is an extension of yourself.
Make one that's truly you.