Do you have what it takes to be a leader? You'll have to prove you do if you're interviewing for a management position.
I've interviewed (and been hired!) for about half a dozen management positions throughout my career. Without fail, I was asked, "why do you want to be a manager?".
It's a safe bet a recruiter will ask something similar in your next interview if you're on the management track. Some other ways they may ask the same question include:
What kind of manager are you?
How would your team describe your management style?
What are your key strengths as a manager?
This is a tough question, especially if you're new to management, but it's crucial you get it right. You have to demonstrate confidence, organization and that you can handle the job's responsibility while showing humility, empathy and encouragement!
And if you don't manage to get it right, you can kiss that opportunity goodbye. Tricky as it may be, let's show you exactly how to prep your answer.
In this article, we:
Explain why recruiters ask, "why do you want to be a manager?"
Reveal the top 10 skills recruiters are looking for in a manager today.
Go over the best approach to answering the question, with great examples of how to craft your answer.
Give 3 great examples you can apply to different job situations.
Management position job interviews are among the most critical steps to advance your career. You have to be prepared. Use our career counselling service to get ready for your interview.
We've helped thousands of people succeed in their job search, prep for interviews, negotiate the details of their contracts, and otherwise hit their career targets. Contact us if you want to do a deep dive on how to succeed in interviews or if you're curious about other ways to navigate your career path better.
Is your resume good enough?
Drop your resume here or choose a file. PDF & DOCX only. Max 2MB file size.
Why do recruiters ask "why do you want to be a manager?"
Hiring managers ask, "Why do you want to be a manager?" because management positions are the most important roles they have to fill. They need to find a candidate with the right mix of hard and soft skills but who also matches the company culture and goals.
Asking this direct question is one of the fastest ways a recruiter can gauge whether you're the right person for the role. Your answer needs to convince them your interest in the role goes beyond just a paycheck and demonstrate you have an interest in leadership.
The recruiter will also check that your management style and goals align with their corporate culture and mission. It's essential for the company's success that everyone is on the same page about how to move forward.
Qualities they want to see from your answer
Management expectations have shifted in the 21st century. Where a top-down structure with a no-nonsense leader used to be the norm, most companies have shifted to be flatter, more flexible organizations with authentic and inspiring leaders.
Every company has its own management expectations and style - from rigid and conservative traditional workplaces to more progressive and laid-back ones. But all good managers lean on a mix of similar hard and soft skills to get their job done.
When considering a management position candidate, the recruitment team will typically be on the lookout that you have some combination of these essential leadership skills:
Motivating others
Fostering potential
Inspiring trust
Taking on and delegating responsibility
Strategic thinking
Goal and expectation setting
Giving (and receiving) feedback
Team building
Positivity
Authenticity
Keep these essential skills in mind when considering your answer. Look back on your work history to find examples where you've demonstrated them and identify goals to set for yourself as a manager.
The best approach to answer "why do you want to be a manager?"
Because every company will have different expectations, and every one of you will have different traits, there's no 'best' answer to this question. But by following the steps we've put together below, you can tailor a response that shows how you're the perfect fit for the job.
Research the company
Researching the company you're interviewing for a management role with is absolutely crucial to landing the job. No company will hire a manager who knows nothing about them or how they operate.
You want to learn everything you can about the company's product or service, industry, and their place in it. You also need an idea of how they operate internally: the company culture and mission, how formal or laid back they are, and their management style.
Use what you learn to build each of the next aspects of your answer.
Identify overlaps
The strongest managers represent their company's culture and goals and pass them on to their teams. Look for ways your interests, work history, and management style overlap with the company's processes and operations.
The more you can show the recruiter that you align with the company's goals, the more they will see you're a natural fit. It demonstrates the value you'll bring to the role.
Example:
"I've heard through my network that you run a tight ship with high expectations to meet internal and client deadlines. I stress the same things in my work, and I've developed strategies that ensured my past teams stayed on track and met deadlines."
Be specific
Building on the type of example above, offer specific, relevant examples of how you applied your leadership qualities or led teams in the past. Examples lend you credibility and prove to the recruiter that you're a strong candidate for the role.
Using the STAR method, you can weave a quick story that shows how you successfully navigated an issue and present the positive outcomes to establish yourself as a bonafide leader.
Example:
"In my current position, one of my first expectations was to increase efficiency. I met that goal thanks to my organizational and delegation skills. I created a more streamlined workflow, set firm goals, and leaned on my past experience delegating jobs on a worksite to ensure that my team was always on task. My methods amounted to a 13% increase in productivity in the first quarter I was in the role."
Match their management style
Another reason to research the company is to find out in advance what type of management style the company applies. Once you know, you can show how it works with your style and identify goals for improvement.
Diving into a discussion on management style will demonstrate that you understand the role more than most people do. And talking about your management development and growth goals will show that you're a motivated professional who plans to keep adding value to the company once they hire you.
Example:
"I understand that even though you run a tight ship, you use a hands-off management style here. This is great for me as I've been developing my skills in delegation and working to reduce any micromanaging I do. I like to help my team develop the skills they need to get the work done themselves so that I can focus on the bigger picture guiding the ship. Of course, I keep an eye on things and am always ready to take charge or help when needed. Still, the best approach is to build the team's competency rather than always looking over their shoulders."
Reinforce your soft skills
Across all industries, companies are taking a more compassionate and empathetic approach to management. The most successful managers have strong interpersonal skills and can build trust and gain team respect.
Once you've established that you can push your team to get the work done, show the recruiter you know how to support your team when they're not in top form. Whether it's family, health, or other personal issues, offer another example of how you can get your team through these tough spots for the company's long-term success.
Example:
" A couple of years ago, my team lost productivity because of a personal issue between two colleagues. I hoped they would work it out, but I eventually had to step in. I suggested we get a meal together to look at the problem with a fresh perspective and away from the work setting. And it worked! The informal conversation mended their relationship, and the team was even stronger going forward."
With the 5 tips above in your pocket, you're ready to tailor a great answer that will impress in your next job interview. That way, once you sit down with the interviewer, you'll be prepared to answer whichever version of the "why do you want to be a manager?" question they ask.
If you want to learn more or have any other questions about job interviews, we've put together the best of our expert advice on the most common questions we get on the topic to help you ace your interview.
Example answers to "why do you want to be a manager?"
Example #1: For progressive companies.
Use this answer where you want to demonstrate to the recruiter that it's your goal to you're your team to complete projects successfully and maximize their potential
"I'm interested in becoming a manager because I love leading a team of people to ongoing and greater successes. My strength is in seeing other people's strengths and organizing and motivating a team to meet clearly set goals and targets. In a past position, I demonstrated these leadership capabilities when I increased the productivity rate of a team I took over by 13% in the first quarter I managed them.
I'm also confident that my interpersonal skills will help me communicate effectively with colleagues at all levels of the organization. I want to continue building my strengths in building more supportive workplaces to create a better team-building atmosphere and increase innovation and productivity."
Example #2: More traditional companies
Use this answer where you want to impress a more traditional company that is looking for a manager that will reach goals and boost earnings
"I want to be a manager because I'm motivated to contribute to the company's bottom line through continuous improvement strategies. I applied my analytical and problem-solving skills to identify workplace inefficiencies in my previous role at MillEx Products. In turn, because of my strong interpersonal and communication skills, I could implement them. I increased production output by 23% in my first year while maintaining employee morale and costs.
I'm looking for a long-term role where I can build a positive work culture and where I can also learn from senior managers to improve my own skills. My leadership skills and experience have helped me build great relationships in both the offices and shop floor, so everyone feels like part of the team and is inspired to achieve shared goals."
Example #3: Where there have been recent changes
Sometimes, companies hit a rough patch and need to find new management to help rebuild morale, increase efficiency, or reach other goals. If that's the case, try this answer.
"As a manager, I apply my empathy and conflict management skills to create positive work environments. This encourages my team to be more productive and reach targets consistently. For example, when I joined my last team, there was a lot of tension. I used weekly one-on-ones with each team member to work out the kinks. Within 3 months, my team had the company's highest morale and productivity ratings.
I'm empathetic and relate easily to staff personally, which fosters trust and strong relationships that build morale and encourage collaboration. My overarching goal is to keep working on the skills I need to build strong teams that work together cohesively and independently".
Takeaways
Managers need a mix of hard and soft skills to meet the expectations of the modern workplace.
Show that you are an authentic, understanding, and empathetic leader who will inspire and build your team's morale to boost productivity and meet goals.
Learning as much as possible about the company in advance is critical to plan a tailored answer.
Identify how your interests and management style overlap with the company's culture and goals to demonstrate your value in the role
Give specific examples of past success to lend credibility to your answers
Whether you're looking for a first job, and new job, or moving up where you are, it's a nerve-wracking and sometimes confusing experience. We know you may not have all the answers, but we've been doing this for a long time, and are ready to help you out.
We've helped 1000+ people like you find success in the hiring process through our career counselling service. Whether you need help in the job search stage, prepping for interviews, or negotiating compensation, we've got experts ready to help you strategize your next move.
Make your move!
Your resume is an extension of yourself.
Make one that's truly you.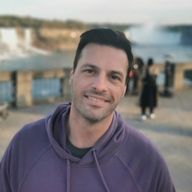 Kevin Roy
After a successful career in the corporate and non-profit worlds hunting for and hiring great candidates for my and others' teams, I spend my time writing on the subjects I love and know most about.