Do you enjoy spending time alone and sometimes need time to recharge after being around other people? If so, chances are you're an introvert.
Congrats, we've written this article just for you!
Maybe the most important part of navigating your career path is finding work that vibes with who you are. Research shows that your personality has important effects on early career outcomes. Therefore, success does not depend on your extroversion, but on your ability to put your skills, experiences, and personality to work in your favor.)that matching your work to your personality can have huge effects on your career outcomes, so you want to get this working in your favor.
If you're an introvert (or think you are) read on, because there are some specific considerations and jobs that are going to be best for your personality type, and we're going to cover them all.
As an introvert, the upshot is you're going to do your best in a work environment where you get to be on your own a lot of the time and that limits social interactions. Thankfully, even though you'll want to choose your employer carefully, there's no shortage of jobs that fit this bill where you can excel.
So if you're an introvert, knowing the jobs that best match your personality is the first step to starting the career that suits you best. Keep reading to learn about some of your options.
In this article, we cover:
What is an introvert?
21 of the best jobs for introverts
Some basic info on what these jobs entail
Plus: what salary you can expect to earn at each of these jobs!
Matching your personality to your career is an often overlooked step in reaching your career goals. If you want to look into this aspect of your career plan or want to learn about other steps you may be overlooking, check out our career counseling service.
We've helped thousands of people along the way succeed in their job search, prep for interviews, negotiate the details of their contracts, and otherwise hit their career targets. Get in touch with us If you want to do a deep dive on informational interviews, or if you're curious about other ways to better navigate your career path.
What Is an Introvert?
You may have come across the terms introversion and extroversion, and often we're actually a combination of both. But we're focusing on more introverted people who tend to be more reserved, would rather less stimulating environments, and they need time alone to recharge.
While not all introverts will fit a single standard definition, some of the characteristics introverts share include:
Being quiet and reserved
Are often independent and like spending time alone
Can be introspective and self-aware
Often feel fatigued from social interactions
Smaller group of friends
May experience shyness and social anxiety
When you're looking for jobs as an introvert, it's important to find something that energizes you in the ways you need, rather than draining you. While some introverts may like jobs that require a lot of social interaction, like a retail or serving job, they're often too taxing.
Identifying what motivates you for work is an important step in finding your success. Decide how much interaction you can have and look at your interests, and compare them to the ideas we've listed below.
Best Jobs for Introverts
So let's assume if you're still reading this that you ARE an introvert - congrats, your personality traits set you up perfectly for some amazing work opportunities! You may be kind of a quiet person, but your ambition is just as high as anyone else's, and you deserve job satisfaction, so read on.
We scoured the internet and reached out across our network to find the best jobs for introverts, what you need to work in the industry, and the salary you can expect to make at these jobs. Remember too, although the info on licensing and salaries we're giving is geared toward the US market, the general info applies everywhere.
This is any techie and creative introvert's dream job! Graphic designers create visuals that communicate ideas using a variety of digital tools for anything from designing logos or creating apps. One favorite thing about this job is that much of the work is freelance, and you can do it from home, so it can be a really flexible, satisfying, as well as lucrative job for an introvert.
Average Salary: $40,000
Requirements:
Bachelor's degree or specialized college program
Adobe Creative Suite courses (recommended)
Industry experience
You should consider working as a social media manager if you prefer to stay out of the limelight, but still enjoy creating content for Instagram, Tik Tok, and other social media. They develop and implement social media posts and marketing campaigns for clients, maximize the effectiveness of those campaigns based on the analytics, and engage with followers and customers.
Average Salary: $41,500
Requirements:
Social media experience
College-level marketing certification or Bachelor's degree (recommended)
Industry internship or volunteer experience
If you like spending time on your own, solving problems and working with your hands, a job as a mechanic may be the perfect fit for you. Most of the work requires little to no social interaction since so much of the work takes place focused just on the vehicles.
Average Salary: $45,500
Requirements:
Complete an automotive education program
Automotive Service Excellence (ASE) certification (recommended)
Becoming a librarian may be what you're looking for if you enjoy spending your working hours in the blissful silence of a library. Librarians have some social interactions since they help visitors find and check out books, but they're more peaceful interactions than at say a retail store, and the work also includes cataloging and shelving materials and helping with internal paperwork.
Average Salary: $48,000
Requirements:
Bachelor's degree (minimum)
Master's degree (recommended)
Teaching credential (for some school librarians)
Archivist
Archivists mostly work at universities, libraries, and research institutions overseeing and maintaining collections of historical items and artwork. This is a great opportunity for anyone who's especially introverted as you work mostly on your own in very quiet settings.
Average Salary: $49,000
Requirements:
Bachelor's degree
Master's degree
Industry experience
This is the job for you if you love being outdoors, have a flair for the creative and can transfer that onto the screen or page. Landscape designers develop plans for private or public outdoor spaces, including yards, parks, golf courses, and other spaces people enjoy spending time outside.
Average Salary: $50,500
Requirements:
Specialized College certification
Industry experience
Some introverts find it far easier to get their thoughts across in writing rather than verbally, in which case, working as a writer is a natural choice. If you have a knack for writing, there's a huge range of jobs available, from content writing, copywriting, technical writing, to creative writing, any of which can be done solo right from your home.
Average Salary: $51,000
Requirements:
Bachelor's degree (recommended)
Industry experience
Introverts with a love of cooking and who love satisfying other people with the delicious food they prepare may want to look into becoming a chef. Chefs manage the kitchens they work in, create menus, and train staff, but they have a lot of flexibility to set time alone in the office and kitchen working on their own.
Average Salary: $55,000
Requirements:
Culinary school (recommended)
Industry experience
Introverts with a passion for the written word should also consider working as an editor. They work alone most of the time, reading and revising a variety of content for different industries, fields, and media. A lot of the work can be done from home, and this job often allows the flexibility of freelancing so you can work at your own pace.
Average Salary: $57,000
Requirements:
Bachelor's or Master's degree
Industry experience
Digital marketers use technology to promote content, reach customers, and increase brand awareness, and it's another job an introvert can do from the comfort of home. This may be the job you're looking for if you love problem-solving and have great ideas for marketing products and services.
Average Salary: $57,000
Requirements:
Specialized College certification or Bachelor's degree
Digital marketing course (recommended)
Google Analytics certification (recommended)
Industry experience
If your interest in school had you in the lab as often as possible, think about becoming a research scientist. Research scientists perform trials and experiments, and may find work in labs for the government, environmental organizations, educational institutions, and private industry.
Average Salary: $66,000
Requirements:
Bachelor's degree
Master's degree
Association of Clinical Research Professionals (ACRP) certification (recommended)
Industry experience
If the option to work with numbers in almost any industry you can imagine sounds like your vibe, you may want to look into becoming an accountant. Accountants prepare and examine financial records and analyze any opportunities or risks, and this is a field that is growing as the paperwork people and companies need to complete gets larger and more complex. You interact with your clients from time to time, but generally, this is alone time in front of paperwork and a screen.
Average Salary: $66,500
Requirements:
Bachelor's degree
Certified Public Accountant license
This is another great option for introverts with an interest in tech. Software test engineers recommend software improvements after developing and implementing testing methods on those programs. There're a ton of avenues and opportunities available once you get into this industry, whether in the office or at home, and in all kinds of industries.
Average Salary: $70,500
Requirements:
Bachelor's degree
ISTQB Foundation Level Certification (recommended)
Industry experience
Architects spend a lot of their time working independently to plan and design a range of structures from residential homes to office or commercial buildings and other structures. Creatives who can problem-solve are going to excel in this job that will mostly be hands-off, but involves a bit of time client-facing and job sites.
Average Salary: $76,000
Requirements:
Bachelor's degree
Master's degree (recommended)
Paid internship (three years, generally)
State license
This job has been hot for a while, and it's a perfect fit for introverts who are creative and have a strong tech interest. You'll spend your days working mostly alone designing, creating, and updating programs and apps for any number of possible devices and uses. You can work in almost any field and for all kinds of companies, as a full-time employee or freelance, and often you can do this work remotely.
Average Salary: $79,000
Requirements:
Specialist College certification, Bachelor's, or Master's degree
Google Developers Certification (recommended)
Apple Developers Certification (recommended)
Industry experience
This job will obviously involve talking to people regularly, but if you like helping people one-on-one, which some introverts do, becoming a therapist may be perfect for you. Introverted people are often empathic and have the patience to listen when they're not in groups, which are ideal characteristics for a therapist. Other than time with clients, this is a very private profession you can do from home or a small office with little interaction otherwise.
Average Salary: $82,000
Requirements:
Bachelor's degree
Master's degree (recommended)
Specialized sector training
Placement/Internship
Information technology managers spend a bit more time with people than some of the other jobs we've listed, but this is a great-paying and fast-growing field for someone with a passion for technology and problem-solving. This is for you if you'd like to be fixing software and hardware issues, setting up and installing upgrades, and working to ensure the digital security of a company's computer and other digital systems.
Average Salary: $85,500
Requirements:
Bachelor's or Master's degree
IT management certifications (recommended)
Industry experience
Being a vet means you get to spend most of your time working very closely with animals instead of people, though you'll likely have to interact with pet owners regularly too. If you can stick out the schooling and have a passion for animals, being a veterinarian is a great job that will keep you happy and fulfilled.
Average Salary: $91,500
Requirements:
Bachelor's and Master's degree
Experience working with animals
Doctorate/Certification from an accredited veterinary program
North American Veterinary Licensing Examination
State license
As a data architect you'll manage and design data systems, and research new means of data acquisition. If working with data and technology to solve new challenges everyday sounds rewarding to you, and you don't want to face many social interactions or even want to work from home, being a data architect may be your ideal job.
Average Salary: $115,000
Requirements:
Bachelor's or Master's degree
Specialized industry certifications
Industry experience
Psychiatrist
This is another job for introverts who like to spend time one-on-one with people. If you're interested in how the mind works, mental health, and helping other people by diagnosing their disorders and prescribing medication, being a psychiatrist could be the right path for you.
Average Salary: $190,000
Requirements:
Bachelor's and/or Master's degree
Medical school
State license
Certification from the American Board of Psychiatry and Neurology
Residency (four years)
Takeaways
Don't let your introversion hold you back
Find ways to leverage your introverted qualities in your favor
Focus on jobs where you can be independent and/or have limited social interactions
Opting for a remote job can be a great way to limit draining interactions
Freelance opportunities let you work independently and at your own pace, too
We've helped 1000+ people just like you find success in the hiring process through our career counseling service. Whether you need help on the job search stage, prepping for interviews, or while you're trying to negotiate the details of the job or compensation, we've got experts that are ready to give you advice and help you strategize your next move.
Make your move!
Your resume is an extension of yourself.
Make one that's truly you.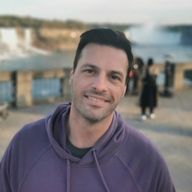 Kevin Roy
After a successful career in the corporate and non-profit worlds hunting for and hiring great candidates for my and others' teams, I spend my time writing on the subjects I love and know most about.