Sustainability Skills: Example Usage on Resumes, Skill Set & Top Keywords in 2023
Here are the top ways to show your sustainability skills on your resume. Find out relevant sustainability keywords and phrases and build your resume today.
Is your resume ATS-friendly?
Drop your resume here or upload a file to find out if the skills in your resume are readable by an ATS.
More companies are paying attention to the effects they have on our ecological system. And that makes sustainability skills a key part of any business culture.
Can you help the hiring company with such duties? That would be a huge plus to your job application...
Here's how you can highlight sustainability skills on a resume:
See how to use sustainability skills on your resume.
Business Development Manager For Erp/scm
•

Executed strategic decisions on improving sustainability in Cornwalls tourism industry, over 200 organisations

•

Reporting to CFO, led team of 50 people in Sustainability, Procurement, Property & Business Continuity

•

Positioned 3M Personal Safety Division as enterprise industrial leader in eCommerce and Content Marketing

•

Managed Amazon from division revenue footnote to top-10 channel partner with 79% CAGR over 4 year period

•

Developed innovative, targeted account based cross-sell programs to increase revenue for B2B financial services

•

Project enlisted over 900 households in 3 year pilot project. Managed 45 stakeholders along with £1.5mn budget.

•

Increased product availability and sales across network of 13 stores, reduced sales losses by $11mn.
RIGHT
Types of sustainability skills to add in your resume.
Storytelling and motivation
Communication and presentation skills
Creativity
Leadership and staff management
Emotional intelligence
Discipline and determination
Stakeholder management
Commercial awareness
Pro tip
More companies are paying attention to the effects they have on our ecological system. And that makes sustainability skills a key part of any business culture.
How do I list sustainability skills on my resume
Supported the development of client sustainability solutions through quantitative and qualitative analyses
Prepared clear and compelling and sustainability presentations to support the project team's communication to clients
Provided strategic consultation on issues and best practices related to the long-term sustainability of the company.
What jobs require sustainability skills?
Business Development Manager For Erp/scm
Md, Leader Of Alliances With Doubleclick & Hp
Managing Director (md), Google Cloud Alliance
Director
Managing Director
Consultant
Project Manager
Product Development Manager
Strategic Planning Manager - Health, Safety and Sustainable Development
Coe - Digital Supply Chain & Internet Of Things
Sustainability skills courses and certificates.
Step-by-step Guide to Stakeholder Engagement
Twelve sessions w/ Matt Spinks aimed at laying a foundation for a lifetime of heaven on earth experience through Christ
A 100-year guide for sustainable business evolution
Learn how to use powerful tools and processes that prepare you to be an Innovative Change Maker.
Here are the top related skills to sustainability:
Strategy
Management
Marketing
Project Management
Projects
Excel
Research
Responsible
Government
Leadership
For a deeper look into what's the best resume format for you based on experience, check out our guides:
About this report:
Data reflects analysis made on over 1M resume profiles and examples over the last 2 years from Enhancv.com.
While those skills are most commonly met on resumes, you should only use them as inspiration and customize your resume for the given job.
Looking to build your own resume?
Enhancv is a simple tool for building eye-catching resumes that stand out and get results.
Variety of custom sections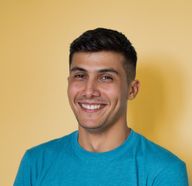 Volen Vulkov
Volen Vulkov is a resume expert and the co-founder of Enhancv. He applies his deep knowledge and experience to write about a career change, development, and how to stand out in the job application process.
Continue Reading
Check more recommended readings to get the job of your dreams.