Responsibility and Accountability: Focusing Your Resume to Showcase Your Leadership Skill Set
Here are the top ways to show your responsibility skills on your resume. Find out relevant responsibility keywords and phrases and build your resume today.
Is your resume ATS-friendly?
Drop your resume here or upload a file to find out if the skills in your resume are readable by an ATS.
What are "responsibility" and "accountability"?
How many of you have heard the saying that "with great power comes great responsibility"?
Let's take this outside the Spider-verse and translate it to the workplace.
Do you know what is that one single force that can both drive innovation and at the same time unite teams?
It's the conscious leader.
That one person who champions responsibility and accountability for their and their team's actions and decisions.
But even if you are not applying for a leadership position, "responsibility" and "accountability" are great skills to add to your resume.
So what are these soft skills?
"Responsibility" is when you fully understand and accept ownership over what has happened.
At the workplace, you can display responsibility for a variety of actions - from day-to-day tasks to teamwork assignments; from your performance to your emotional intelligence.
While, when you are "accountable", you willingly accept responsibility for your actions and stand behind their outcomes.
You are able to showcase commitment and integrity towards your achievements - and, in some cases, the work of others.
When you mix responsibility with accountability skills, you'd create an effective workplace environment - built on goals and values.
That's why it's no wonder these skills are popular amongst recruiters, but you may ask…
Why are "responsibility" and "accountability important on your resume?
Recruiters are very familiar with the tasks and responsibilities each job includes, and they have met with all sorts of candidates.
So how would your resume stand out in a sea of fast learners and ambitious over performers?
You have to be able to demonstrate the purpose behind your work. What motivates you every day to drive to your 9 - 5 (or enter your 9:00 am Zoom call)?
And the best way to do that is to try to quantify and qualify your achievements by showing your contributions, initiatives, and results.
Responsibility and accountability both reveal that you are able to take ownership of your actions and mistakes.
You are:
results-oriented and can accept failure in your strive for self-improvement and growth;

trustworthy and reliable;

a good leader (or can become one);

an effective communicator;

apt at building professional networks.
Recruiters hire candidates with responsibility and accountability soft skills, as they create a positive impact on the work environment.
And the end result is a place where leaders are respected while employees feel motivated to work; where it is safe to discuss failure while aiming for excellence.
As you have found out, these two soft skills are essential for any growth-driven professional.
If you match the description, you would definitely want to include those skills within your resume.
But, how?
What skills, activities, and accomplishments help you highlight your "responsibility" and "accountability"
Reliability and accountability are a journey that starts with oneself and further progresses with your interactions - with your team and your organization.
There's a multitude of skills you can include in your resume to describe those two qualities.
But for starters, think about instances where you've shown:
Self-reflection (to achieve) self-awareness - where you have been able to take a birds-eye view of your day-to-day responsibilities and nested them within the bigger picture - that is the role and company goals. You can reflect on the tasks you have completed and can analyze how you can achieve more.
Strong leadership culture - it describes the professional mindset you portray. This may include decisiveness and resilience in the face of failure. Also, clear and logical decision-making when taking risks.
Guide and mentor by example - a good leader is honest, knows how to prioritize, and makes time for others. They take the effort to understand their teams' perspectives and know others' responsibilities. They are not afraid to ask for and give detailed feedback.
How to demonstrate "responsibility" and "accountability" on your resume:
Describe your day-to-day responsibilities with a focus on time-management, achieved results, and impact;
Think back to an instance where a project was assigned to you. Did you meet the deadline? Quantify and qualify your key outcomes and lessons;
Failure is one of the best teachers out there - talk about a past situation where you made a mistake and owned up to it;
Showcase how you have resolved an issue or problem by assessing and analyzing it without any prejudice or bias;
Led or managed a team (e.g. during a project) and took on full responsibility for their actions and decisions.
Responsibility and accountability could be useful instruments to further highlight your professional mindset. Whether it's your constant strive for excellence in your day-to-day job or your determination to never back down.
These skills hint at an ability to always look at the logical side of things and accept the consequences of your own (and your team's) actions.
Our best advice here would be to think of situations where you have shown this particular mindset - to once again try to describe the impact you've made.
And this can be done through different sections within your whole resume.
Get ready for our guide - where we show you some examples of the best professional resumes, curated to hint at responsibility and accountability.
Example 1: Demonstrate "responsibility" and "accountability" in the experience section
Job situation: News Editor applying for the role of a Managing Editor
•

Worked with a team of 3 reporters to curate news coverage of breaking news to reflect the values of credibility and versatility in angles;

•

Edited and updated stories to achieve balance within different viewpoints;

•

Produced content on pretty tight deadlines - getting the news out before any other major media outlet;

•

Doubled the number of readers and maintained a constant audience in the past 2 years as editor.
RIGHT
In the above example, not only was the editor responsible to manage a team of 3 reporters, but also had to ensure the quality of the news to adhere to the outlet's mission. Thus, showcasing their ability to balance between operations and the values of the organization.
Think of situations where you've worked in a dynamic environment - with tight deadlines - and have taken decisions on the spot. These would hint at your ability to understand and own up to the consequences of your actions.
Another final good thing to note is that the editor has been able to quantify the success within their efforts.
Example 2: Demonstrate "responsibility" and "accountability" in the resume summary section
Job situation: a construction site supervisor with 10+ years in completing projects with different teams.
Supervisor experienced in managing different construction teams at sites across the country. Always completing projects within set deadlines.
RIGHT
This construction site supervisors' experience points that they are no stranger to dynamic work. They have led different construction teams to work on versatile projects.
The second sentence (in their summary section) reflects a sense of accountability and responsibility - that this supervisor understands their job beyond "you do this, to get that". For them, the deadline is the number 1 priority and value.
Example 3: Show your "responsibility" and "accountability" in your achievements sections
Job situation: Freelance Event Planner with 3+ years of experience applying for the role of Corporate Event Manager
Organized over 500 successful events
Was responsible for every single detail within a range of events - from mailing lists and catering to budgets and program. Even when something unexpected would pop up, always ensured that events took place and were a success.
Network of range of suppliers
Through networking, built relationships with over 60 different suppliers across the country, that could be beneficial to any event. Experience in monitoring and managing their work.
Events as part of marketing strategy
One of my clients was actually able to supplement his marketing strategy with the events we organized. Thus, bringing more awareness to his products.
RIGHT
This event planner was able to quantify her experience by showcasing some of their responsibilities to achieve results.
As well, their "Key Achievements" section takes everything one step further by showing both communication and resourcefulness within the network they built.
Finally, they are completely aware of the impact their efforts have on the big picture.
"Responsibility" and "Accountability": Key Takeaways for Your Resume
These two soft skills are the secret ingredients to creating a value-driven and goal-oriented workplace environment.
Demonstrate responsibility and accountability by revealing your motivation and your achievements, that are quantified and qualified.
Think of situations where your contributions and initiatives have impacted the results and big picture.
About this report:
Data reflects analysis made on over 1M resume profiles and examples over the last 2 years from Enhancv.com.
While those skills are most commonly met on resumes, you should only use them as inspiration and customize your resume for the given job.
Looking to build your own resume?
Enhancv is a simple tool for building eye-catching resumes that stand out and get results.
Variety of custom sections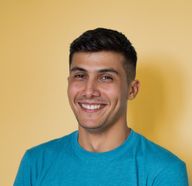 Volen Vulkov
Volen Vulkov is a resume expert and the co-founder of Enhancv. He applies his deep knowledge and experience to write about a career change, development, and how to stand out in the job application process.
Continue Reading
Check more recommended readings to get the job of your dreams.