Our team met with the former Yahoo! CEO in London for a brief catch-up on resumes, motherhood and the best ways for dealing with bad press.
Few would take on the challenge of walking a mile in Marissa Mayer's shoes. After five years as CEO of the troubled Internet behemoth, she is now taking her superwoman cape off and moving on to the next big thing. Her achievements as CEO (during her leadership, Yahoo! became one of three digital companies with over 1 billion users globally) and personal sacrifices for the company's well-being (she only took a total of eight days off for the birth of her first son) are numerous.
Yet, it is safe to say that Mayer is leaving a troubled legacy behind. From spending over $1 billion on the acquisition of Tumblr, which she herself called "poetic", to failing to disclose the large-scale security breach, which affected over 500 million Yahoo! users – Mayer has had her fair share of cringe-worthy moments.
The Enhancv team was inspired by Mayer's ferocious ambition and in August 2016 we created and published her resume. It was a crucial force in enabling more users around the world to learn about our platform. Mayer's resume was liked over 40K+ times on LinkedIn, without any paid advertisements. And the Business Insider article covering the story received 300K+ reads. Today, Enhancv boasts over 250K+ registered users from over 150 countries worldwide.
This is why we were particularly excited for the opportunity to meet Mayer and thank her in person for the unknowing contribution she had to Enhancv's success. Imagine how proud we felt when her face lit up with recognition and amusement as we introduced ourselves. "I know you, you did a great job with my resume! I loved it", she said.
We also had the chance to ask Mayer a few questions, which we are happy to share with you. Get an exclusive peek into the thoughts of the First Lady of the Internet!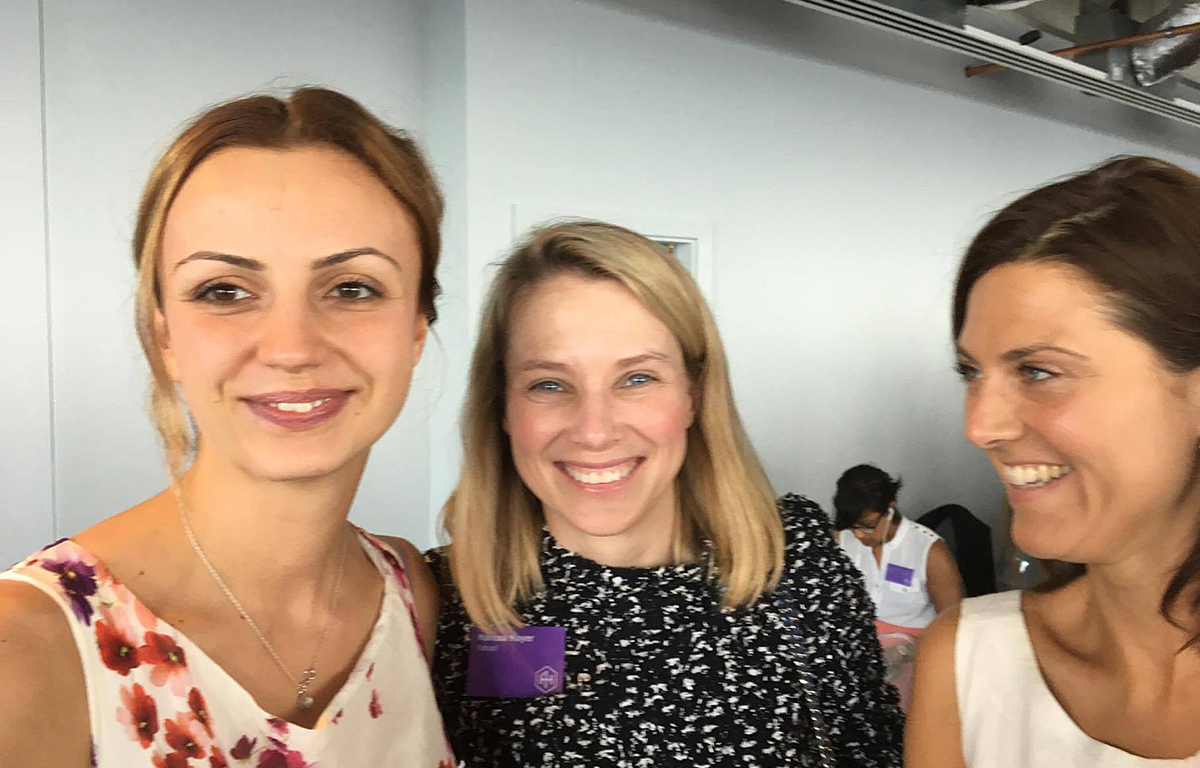 What was the biggest challenge you tackled at Yahoo?
Definitely, it was returning the company to its original 1990s culture. The Silicon Valley tendency to combine business and fun has its roots in the work environment created by Yahoo!'s founders – Jerry and David. The idea that the corporate culture and brand of an enterprise can have a meaning larger than the business itself has in my view been one of the key ingredients to Yahoo!'s early success.
The challenge which I faced when I joined as CEO, was to reboot the original culture, while also encouraging Yahoo! employees to spend more time at the office and give that extra discretionary effort, which the company needed to pull through.
You were the first Yahoo! CEO to promote maternity leave. Why then did you hide your pregnancy for six months and why didn't you take a longer break from work following the birth of your children?
For legal reasons – in the US maternity leave technically is a disability leave. If I took maternity leave, I would have had to appoint a temporary deputy, which would have been complicated and confusing for the board and shareholders. I also felt that Yahoo! needed me, needed a strong leader, who was present.
What's your strategy for dealing with bad press?
I follow the advice a close friend gave me – I don't read any news or articles about myself.
---
One question, in particular, remains on everyone's minds. Namely, what caused Yahoo!'s slow demise?
As made obvious by the many achievements on Mayer's resume, she was expected to over-deliver during her time at Yahoo!. Yet, the geek goddess was largely criticized for almost every decision she ever took, while in charge.
It may be that expectation was set too high. When Mayer joined the company as CEO in 2012, Yahoo! employees made posters with her picture and the word "hope" underneath. These make-shift pieces of art were in a similar graphic style to the emblematic Barack Obama 2008 presidential campaign. The posters were hung all around Yahoo! headquarters. Newspapers all over the world were blasting headlines like "Google's First Lady Jumps Ship to Yahoo!".
A good indication of her slim chances to steer the Yahoo! ship in the right direction may have been the short-lived careers of Mayer's predecessors. She was the fourth CEO in four years. Her immediate predecessor was taken down after it was discovered that he had lied on his resume.
Observers judged Mayer's task of saving the poster-child company for the first era of the Internet as close to impossible. Google's search algorithms had been performing better than Yahoo! employees categorizing the web by hand. Facebook was doing a better job of serving the communication needs of digital consumers than Yahoo! chatrooms. Apps had taken traffic away from desktop computers to mobile phones and Yahoo! was lagging behind.

Regardless, Mayer's name will grace the tech history books, while her life experience will inspire young women and girls the world over to dream big and aim high. Kudos, Marissa! Should you be looking for a job again, we will be waiting for you at www.enhancv.com.
Make your move!
Your resume is an extension of yourself.
Make one that's truly you.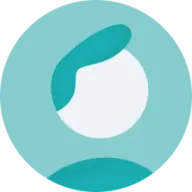 Valentina Milanova
An overachiever by day, sleepwalker by night. I like to take the best of both… scratch that… all worlds. Sights permanently set in the future. Creative writing keeps me sane.