Have you received an email interview request for a job you applied to? That's terrific news. Congrats!
It's common nowadays for a potential employer to follow up with an interview request email after a successful job screening with you. Because this is still a crucial stage in the hiring process, you need to make a good impression with your response.
Knowing what to expect and, more importantly, what they want back from one of these invitation emails will help you stand out as a professional and desirable candidate. We've put this article together to help you respond thoughtfully, with all the information they want and with the right questions for them.
In this article, we:
Explain what an interview request email is
Cover what these messages typically include
Show you 6 simple steps to respond to an interview request email
And as a bonus, we've included 3 sample responses
Preparing for your job interview is critical to reaching your career goals. Use our career counseling service to prepare for your next interview or any other career steps you're thinking about.
We've helped thousands of people succeed in their job search, prep for interviews, negotiate the details of their contracts, and otherwise hit their career targets.
Get in touch with us to do a deep dive on how to succeed in interviews or if you're curious about other ways to navigate your career path better.
What is an interview invitation email?
Upload & Check Your Resume
Drop your resume here or choose a file. PDF & DOCX only. Max 2MB file size.
An interview request email is a formal digital document asking to schedule you for an interview. Hiring managers send them out to candidates they're seriously considering hiring.
These emails are usually brief, with standard information and include some items. The employer's goal is to clarify their expectations for the interview and confirm your interest and availability.
What do interview invitation emails typically include?
Each employer will have their own format and style for an interview request email, but in most cases, they'll include these standard items:
The position and company
It's typical to include a line clarifying or reminding you of the company and exact position the email is about in either the email subject line or at the start of the email body. This helps confirm everyone's on the same page about the rest of the email, and you should quickly check to be sure you are!
The interview format
Employers use various interview formats to assess whether you'd be a good fit for their team. Your interview request email will likely specify the form to let you know what to expect.
They might use individual, group, or panel interviews held in person, on the phone, or virtually. When you find out what kind of interview it will be, take some time to prepare.
A suggested date, time, and place
Most employers will either give you a few specific dates and times to choose from or ask that you suggest some times you'd be available. The email will also specify the location for the interview, or it may include contact info or a link if it will be held by phone or online.
They'll also probably include a way to confirm your availability, such as an automatic calendar confirmation or an email reply. Be sure you follow those instructions; it's a red flag to the recruiter if you don't.
Expected duration
The email will indicate how long you can expect the interview to last or the planned timeframe. This is especially common for professional and more senior positions where you may have to fit the discussion in between other meetings you have scheduled during the day.
The interviewer's details
The interview request email may include the interviewer's name and job title. If it does, it's a golden opportunity to research them and prepare for questions they may ask.
For example, the head of the UX design team will be expecting you to ask very different questions than an HR generalist would. Use this to your advantage; prep some thoughtful questions in advance.
What to bring and wear
The recruiter should let you know if there's something specific you need to bring to the interview. For example, you may need safety boots at a warehouse or workshop or your ID to go through security.
You can ask in your response if you should bring anything else. Regardless, follow the recruiter's instructions when preparing your interview outfit and packing your bag.
Contact information
Your email interview request will include the contact details for who you should reach if you need to follow up on anything, typically reception, the HR department, or the interviewer. Knowing who to reach out to is essential if you need to reschedule or run late.
How to reply to an interview request email
There's no question you should reply to an interview request email, even to turn it down. After receiving an invitation, follow these 6 simple steps to craft your response:
1. Be prompt
After receiving the interview invitation, prepare and send your response as soon as possible. Being prompt shows that you're eager, motivated, and responsible and respect the recruiter's time and interest.
2. Use a professional greeting
You should address your email using classic salutations, like "Dear" or "Hello". Avoid cliches like "To whom it may concern", and take the time to confirm the recipient's name and use it to show your respect for them.
Be conscious of pronoun concerns in North America, Europe, and other places. You may not want to assume "Mr.", "Mrs.", or "Ms." unless it's specified in the email you received.
3. Show appreciation for their consideration
Take a beat after the salutation to thank the recruiter for considering your application and reaching out to you for an interview. This is a friendly way to start a conversation with them that shows you understand professional email etiquette and are a good communicator.
4. Confirm your availability
Follow up in the next sentence by clearly stating whether you're available for the interview. Writing back the interview date, time, and location lets the recruiter catch and correct any mistakes or confusion about these details.
5. Ask for any clarifications you need
Ideally, the email you get should have all the info and details you need, but if not or if there's something you want to clarify, this is the time to do it. Whatever information you need, reread the email to confirm it's not already in the interview request email.
In general, it's good practice to ask if there's anything else you should know or bring to the interview. It takes only a second, and it comes across as thoughtful and prepared; plus, maybe the recruiter did forget something!
6. Close with a professional sign-off
A classic, professional sign-off like "Sincerely," "Regards," or "Thank you" is perfect. Just below that, include your name, email address, and phone number on separate lines, so it's easy for them to reference if needed.
Example job interview request emails
Review these interview response samples to guide you when replying to a hiring manager's message:
Example 1: Confirm an interview
This is an excellent response if everything checks out and you can make it to the interview as suggested:
Dear Mrs. Gammay,
Thank you for your time and consideration of my application. I am so glad to have received your invitation to interview for the Executive Assistant position at Sleighride Marketing. I appreciate the opportunity and look forward to meeting Marcia Clark on February 17 at 9:00 am in your offices at 676 York Ave.
Please let me know if you need any additional information about my application or if there is anything further I should know or bring.
Sincerely,
Ramesh Patel r.patel@email.com 555-654 -3210
Example 2: Reschedule an interview
This is a perfect email in case you need to reschedule their interview:
Dear Franki,
Thank you for scheduling me for an interview with you for the Merchandiser position at Young & Modern. I am so happy to hear from you. I also appreciate your busy schedule; unfortunately, I am unavailable at the time you suggest for the time you propose, 12:30 pm on June 27. I have a prior engagement that I'm not able to change.
Would it be possible to reschedule our meeting? I am available until 11:00 am on June 27; otherwise, I can do 12:30 pm on June 28 or another day and/or time that is convenient. I want to emphasize my interest in the position and my commitment to an interview, and I apologize for the inconvenience of having to reschedule.
I look forward to speaking with you soon.
Best regards,
Leslie Banks l.banks@email.com 555-654-3210
Example 3: Confirm a virtual interview with clarification
Use this example to write a reply accepting a virtual interview as suggested, but when you need specific clarification about something:
Dear Ms. Melitta,
Thank you very much for reviewing my application and offering me an interview for the Digital Designer position at Denmark Creative. I'm excited about our meeting at 10:30 am on November 15 at the Zoom link you provided.
I want to clarify whether you would like me to send a digital copy of my portfolio in advance? Please let me know if you prefer a specific file format or size for the images.
I look forward to hearing back from you.
Thank you, Sharisha Morgan
S.morgan@email.com 545-555-7777
Subject lines for an interview request email response
Your best choice here is something bare-bones and to the point. Choose one of these and you're all set.
Good email subject lines:
Interview Confirmation for [Job Title] – [Your Name]
Confirming interview - [Job Title], [Your Name], [Scheduled Date]
Request to Reschedule Interview for [Job Title] – [Your Name]
Declining Interview for [Job Title] – [Your Name]
Email writing/sending tips
Use these tips as a cheat sheet to go over your reply (and just about any email) before hitting send:
Use a formal and professional tone that comes across as courteous and respectful.
Show enthusiasm for receiving the response by saying thanks and using positive language.
Keep your response short and direct. You don't need to do any explaining at this point.
I can't stress this enough: edit and proofread your message for mistakes before sending it.
Finally, be sure to use the "Reply All" button when sending your message to be sure it gets to the right people.
Takeaways
Always send a prompt reply to an email request for an interview.
Keep your reply short and to the point, but be positive and appreciative.
Ensure you're clear about the date and location of the interview
Take the opportunity to prepare for the format and specific person interviewing you if you've provided that information.
It's okay to ask questions and reschedule if you do it in a way that shows you respect the recruiter's busy schedule.
We've helped 1000+ people like you find success in the hiring process through our career counselling service. Whether you need help in the job search stage, prepping for interviews, or while you're trying to negotiate compensation, we've got experts ready to give you advice and help you strategize your next move.
Make your move!
Your resume is an extension of yourself.
Make one that's truly you.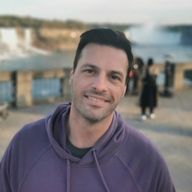 Kevin Roy
After a successful career in the corporate and non-profit worlds hunting for and hiring great candidates for my and others' teams, I spend my time writing on the subjects I love and know most about.