As400 Skills: Example Usage on Resumes, Skill Set & Top Keywords in 2023
Here are the top ways to show your as400 skills on your resume. Find out relevant as400 keywords and phrases and build your resume today.
Is your resume ATS-friendly?
Drop your resume here or upload a file to find out if the skills in your resume are readable by an ATS.
Showcasing your competence as an AS400 developer starts with snagging a recruiter's attention. How do you do that? Presenting your AS400 skills in the best possible way.
Your resume is definitely one of the best tools that you have at your disposal. So let's get right into it.
See how to use AS400 skills on your resume.
•

Validate data created in AS400 using Microsoft Access

•

Experienced Data base and AS400 Software tester

•

Conducted AS400 and SAP EWM training sessions for new joiners.

•

Posted credit memos using AS400 software

•

Implement Quick-EDD HA. Quick-EDD HA is a HA Application replication that installed in AS400 system.

•

Secured on-boarding of 125 charter schools to I-SchoolLink application.

•

Managed 15+ client portfolios on on-going basis; key clients included CocaCola, Goodyear, and Publix Supermarkets.
RIGHT
As400 fundamental skill set:
Programming Languages: RPG, RPGLE, CL, CLLE, COBOL, JCL, etc
Operating Systems: Windows, Linux, etc
RPG Application Development
SDLC
System Design and Implementation
Testing and Debugging
Code Optimization and Documentation
Software Troubleshooting, Installation, and Upgrade
Client Server Architecture
System Administration
Pro tip
Showcasing your competence as an AS400 developer starts with snagging a recruiter's attention. How do you do that? Presenting your AS400 skills in the best possible way.
Power phrases for your AS400 skills on resume
Evaluated user requests and functional requirements for AS400 applications with technical and management personnel
Wrote technical specifications that improved collaboration within departments while curbing latency
Deployed software testing procedures, performed code reviews, and conducted analyses of system issues to improve operational efficiency in the organization
What jobs require AS400 skills?
Senior Hr Administrator
Shift Manager
Ceo
Technology Risk Consultant
Vp, Chief Technology Officer
Social Media Business Specialist - Freelance
Coordinatore Vendite Canale Store In Store
Senior Bi Analyst
Retail Allocator
Inventory And Replenishment Planner
As400 skills courses and certificates:
Hands-on learning guide to automate Mainframe/AS400 application using UFT along with Siebel applications.
Hands-on training guide on creating advanced automation in HP UFT with web, siebel & mainframe/AS400 applications
The first step in learning about Mainframes. 4 Courses in 1. Covers TSO, ISPF, JCL, VSAM, COBOL and CICS.
Become an expert on JCL. Jcls are used for COBOL Programs. Procedures, Utilities, GDG and basics of TSO/ISPF are covered
Here are the top related skills to As400:
Excel
Salesforce
Sql
Windows
Outlook
Google Apps
About this report:
Data reflects analysis made on over 1M resume profiles and examples over the last 2 years from Enhancv.com.
While those skills are most commonly met on resumes, you should only use them as inspiration and customize your resume for the given job.
Looking to build your own resume?
Enhancv is a simple tool for building eye-catching resumes that stand out and get results.
Variety of custom sections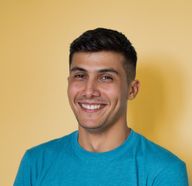 Volen Vulkov
Volen Vulkov is a resume expert and the co-founder of Enhancv. He applies his deep knowledge and experience to write about a career change, development, and how to stand out in the job application process.
Continue Reading
Check more recommended readings to get the job of your dreams.