database management Skills
Database Management Skills: Example Usage on Resumes, Skill Set & Top Keywords in 2023
Here are the top ways to show your database management skills on your resume. Find out relevant database management keywords and phrases and build your resume today.
Is your resume ATS-friendly?
Drop your resume here or upload a file to find out if the skills in your resume are readable by an ATS.
Let's not beat around the bush! Database management is one of the most highly sought-out fields at the moment.
Do you know why more and more professionals are choosing to grow their careers in this competitive environment?
Over the past decade, organizations have started to realize that their most valuable asset is…
… their data.
Managing data, and ensuring that it's safe (and protected) against cyberattacks - these items are a high priority on everyone's agenda.
That's why as a potential employee of any organization, it's important to demonstrate your database management skills on your resume.
Take a page from recruiters' book with our first pro-tip.
Don't list your skills as just things you've done and certificates you've attained.
Your data management skills are an opportunity: to show you're results-oriented and have immaculate attention to detail.
But more on this below, where you'll also find out:
What are database management skills and why are they wanted on your resume
First, the basics: database skills are hard (or technical) skills that
are linked with managing different data sets.
More particular - this skill hints at an understanding of how data travels across all entities working within the organization and third parties.
Database skills encompass different types of IT roles, from developers to security architects. Most often, they are not specific for just one database (e.g. Cloud or NoSQL), but a few.
When including them within your resume, don't just make a list, but showcase your abilities of how you've:
discovered and worked with data patterns
designed database concepts
planned database projects
Database skills are a popular item in job descriptions due to the high demand for data safety and regulations.
Within the digitally connected world, organizations need to take the necessary precautions to ensure the security of their business, employees, and partners.
These skills are high on recruiters' checklists, as the industry is always on the lookout for experienced experts that actually know how to manage databases (and not just have the certifications).
Make sure you include on your resume your database achievements to also hint at other skills, including that you're analytical, structured, and apt at information management.
Final thought - listing them properly would increase your score within the Applicant Tracking Systems (ATS). Or the software that detects certain keywords from the job description within your resume.
Now let's move on to the part you've all been waiting for.
Examples of database management skills for your resume
Database management fundamental skill set:
Enterprise Data Warehouse Management
HTML
SQL
Email Marketing Software: Eloqua, etc
CRM/Automation System: [Salesforce](https://enhancv.com/resume-examples/salesforce-admin/), etc
Project Management
Unix Shell Scripting
ETL
Data Quality, Mapping, and Profiling
Agile and Waterfall SDLC Models
Pro tip
Data Management skills are increasingly becoming in-demand, so if you have them, you have quite a lot of rewards to look forward to. But that is only possible if you edge out the rest of the competition.
How to demonstrate database management skills on your resume
Database programming languages - rule of thumb here is that within your resume, you should note all relevant languages that are listed in the job ad. These skills hint at your ability to manage, alter and troubleshoot databases. Just make sure that if you're listing, for example, your SQL skills, you include the level of your aptitude.

Database design - a skill that hints at your in-depth knowledge (and experience) of analyzing and storing data. Design skills also show recruiters that you're comfortable with different types of databases. Want an idea of how to include this in your resume? You can note the benefits (and limitations) of designing a cloud-based data management system.

Business intelligence - the understanding of the business organism in terms of strategy and goals. This skill allows you to be more strategic about data management and analysis; and also to align data sets with the big picture. Within your resume, think about cases where the data pattern you've discovered has created opportunities for growth or increase in profit margins.

Data integrity - this skill shows your ability to ensure that data is accurate, complete, and consistent by taking the necessary precautions to safeguard it. Quite an important skill set vital for anyone applying within security roles (and not just). When listing it on your resume, make sure that you can pinpoint the results you've achieved.

Critical thinking and problem-solving - unfortunately, nowadays organizations' data is constantly targeted by cybersecurity hackers, whose approach is ever-evolving. In order to protect databases, you have to think of a systematic approach to dealing with security breaches and compromised data. Recruiters are impressed when you show this skill with an example of how you had previously handled such attempted breaches (or cyberattacks).
What jobs require database management skills?
Proposal Manager
Senior Proposal Manager
Principal / Head Of Digital Strategy & Data Mining Management
Software Developer
Director Of Digital Strategy Management
Software Engineer
Web Developer
Sales Analyst
Project Manager
Assistant Manager (sales)
Your resume space is actually very limited, that's why you need to have a strategic approach to your database skills.
Just writing that you know databases isn't enough - you need to think of the:
results you've achieved
actual progress you've made to grow
scenarios that show your adaptability in the best light
Not sure what we mean by all of this?
Check out the examples below to master the art of listing your database skills on your resume.
Example 1: Show database management in the Experience section
•

Database project management - designed and developed 20 company-wide databases and ensured data is transferred safely across all departments

•

Troubleshooting and support with system errors to ensure data integrity across the board

•

Worked in team of 3 developers to install best practices and further grow expertise in SQL, Operational, and Relational Databases

•

Created biweekly backup of all data on servers to ensure 100% data reliability
RIGHT
Your resume experience section is a fantastic opportunity to highlight your database skill set: take for example the above resume.
The candidate shines a light on their database design, troubleshooting, and data integrity skills by illustrating some of the tasks they worked on and what they achieved.
These descriptions also weave in the following soft skills: reliability; curiosity for knowledge and growth; and a team player mindset.
Example 2: Demonstrate database management in the resume summary section
Database security architect with 10+ years of experience in ensuring data integrity in e-commerce. Created, installed, and managed a centralized database to ensure data reliability across all 30 departments and external customers. Professional, helping organizations to see opportunities within data and take decisions for growth by at least 10%.
RIGHT
Within the resume summary, you are presented with the chance to fill up the text with keywords and highlight your achievements.
The example above focuses on quantifying the results and also showcasing the specific niche within which the expert is positioned.
This would help recruiters have an excellent overview and lead onto natural conversations within the interview process.
Example 3: Show your database management in your achievements sections
Data consistency and accuracy
Achieved 100% data integrity for all business departments across 10 different countries.
Installed authentication protocols to ensure access to data is more secure, resulting in a 35% decrease in cybersecurity breaches.
Created a forum for professionals worldwide to share best practices and resolve different scenarios together
RIGHT
This section would further spotlight your database skills by showcasing your expertise with tangible results.
Within it, you can also list things you have achieved outside of work that have helped you to become an even better professional.
Example 4: Use a separate skills' section
Within your resume, you can also create a separate skills section to enhance the keywords that are relevant for the position you're applying for.
For database, those would include the programming languages and tools you'd use on a day-to-day basis.
Database management skills courses and certificates:
Understand SQL using the MySQL database. Learn Database Design and Data Analysis with Normalization and Relationships
Learn Oracle Database Administration become Oracle Database Administrator Oracle DBA and get six figures jobs as DBA
Learn the fundamentals of MySQL databases and phpMyAdmin and how to connect database to your PHP code
Basics, Architecture , Database Deployments, Connectivity Scenarios in OCI. New Section Added on Autonomous Databases
Here are the top related skills to database management:
Sql
Project Management
Python
Javascript
Excel
Html
Java
Leadership
Data Analysis
Customer Service
SEO
Management
Should I show or say what level my database management are?
Having a separate section of your resume to show whether you are an expert or novice in data management isn't a must.
Once you start writing about your skills under the relevant sections (e.g. experience or summary) with real-life examples, this would show recruiters exactly how experienced you are.
Stay smart about the way you use your resume space.
Should I categorize my database management skills?
One of the soft skills which recruiters appreciate is an organized approach, and what better way to show this than your resume?
You can use specific sections to categorize each of your database skills, e.g.:
Achievements to highlight your approach to data safety
Experience with a bigger focus on design and management of data sets
Skills section to show off more of the programming languages you know
But it's all up to you - remember that the best idea is to stay authentic and true to your experience.
Database Management: Key Takeaways for Your Resume
Database skills are in demand for organizations - that's why it's important to highlight them within your resume
Make sure you don't just list your skills, but show your results and achievements
Focus on the requirements of the job description to pass the ATS and impress recruiters
Write about your database experience in the various sections of your resume
Stay honest about your expertise
About this report:
Data reflects analysis made on over 1M resume profiles and examples over the last 2 years from Enhancv.com.
While those skills are most commonly met on resumes, you should only use them as inspiration and customize your resume for the given job.
Looking to build your own resume?
Enhancv is a simple tool for building eye-catching resumes that stand out and get results.
Variety of custom sections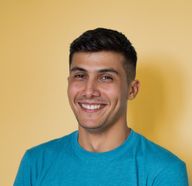 Volen Vulkov
Volen Vulkov is a resume expert and the co-founder of Enhancv. He applies his deep knowledge and experience to write about a career change, development, and how to stand out in the job application process.
Continue Reading
Check more recommended readings to get the job of your dreams.