What's the best thing about writing a Military to Civilian cover letter? You get to decide which parts of your experience need to be highlighted and which should better be skipped!
And what's the thing that will make every hiring manager want to learn more about you? Mentioning the tools that have helped you overcome challenges and improve your skillset.
Let's look at our professional tips and examples that will help you write a memorable cover letter and land an interview.
How to write a military to civilian cover letter that makes you proud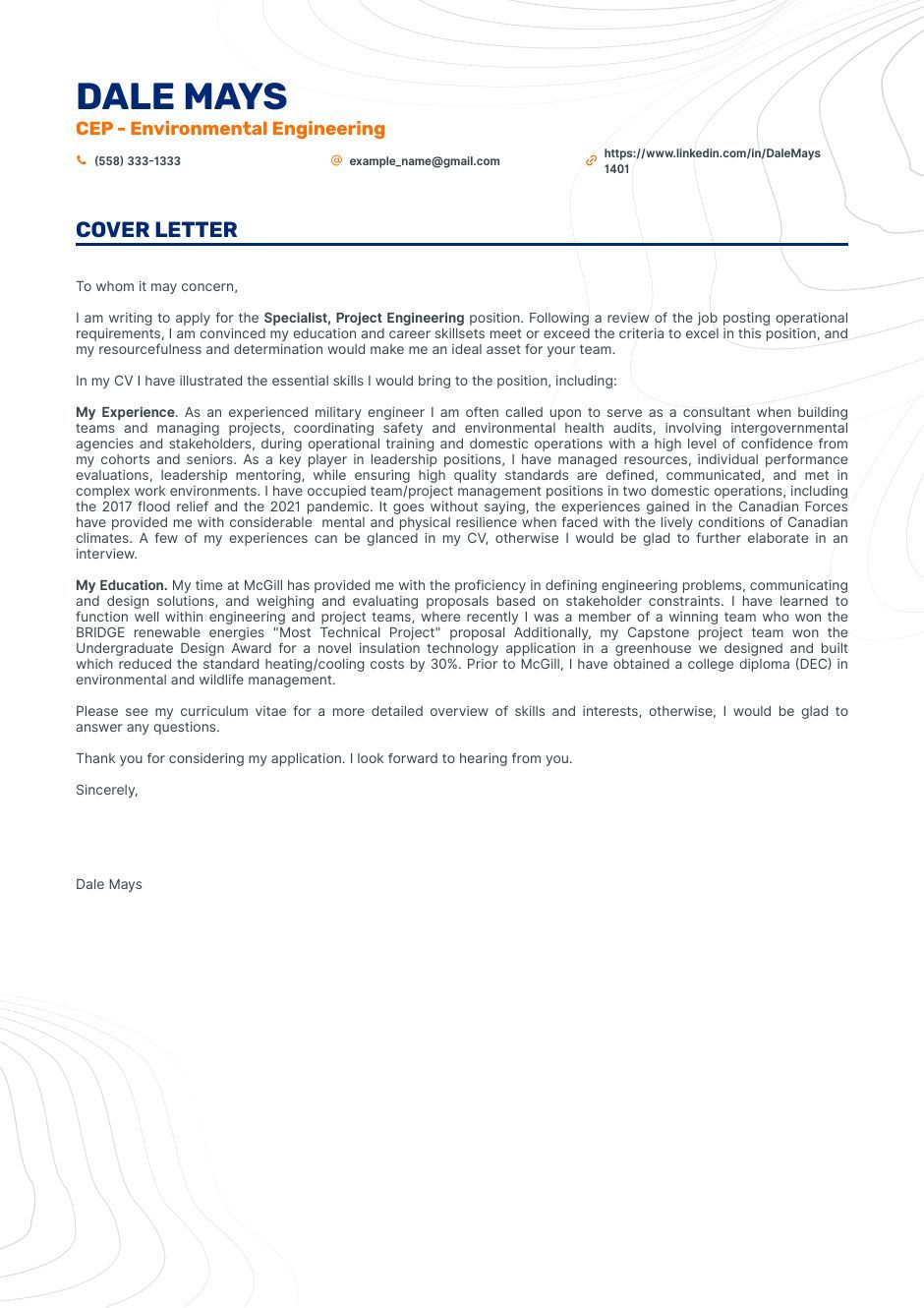 The secret to making your Military to Civilian cover letter remarkable is to share your excitement about the company, the field, and the position.
It's also a good idea to aim not to re-write your resume, but rather to build upon it and expand on your competencies.
Now, let's look at some other things that will make recruiters remember you.
Address your cover letter to the right person and make your introduction strong
In general, the salutation you use depends on the tone of voice you've decided to go for but also on the company culture.
However, it's always a good idea to address your letter to the person responsible for the recruitment process. If you don't know their name, try to find it out. And only if that proves to be impossible, choose a generic salutation.
Here are some phrases you can use (note that some of them require you to know the hiring manager's name):
Dear Human Resources Manager
Dear Mr. Johnson
Dear Head of [team you're applying for]
Dear Nathan Lovelace
The introduction is your chance of getting the reader's attention and giving them a reason to see you as a good fit.
So make sure you highlight your excitement about the company or the industry (or even both!) and the reasons why you'd like to grow in the field.
Avoid using clichés like "I found your job posting on website X and decided to apply".
Combine your soft and hard skills for an unbeatable match!
While the resume is considered the best place to showcase your hard skills and achievements, the cover letter should tell a story and prove your enthusiasm for the field.
This is why we advise you to focus on soft skills and results. Think about all your soft skills and how they have helped you grow as a professional and crush your goals. Then turn this into your own very short success story.
Make sure to include some hard skills too, especially the ones listed as part of the requirements section of the job advert. This will guarantee that you pass applicant tracking systems (ATS) that screen applicant documents for keywords.
And remember – the cover letter should include new information without repeating your whole resume. It needs to offer additional value to the recruiter.
Show that you know the company and its problems well
Having a paragraph that shows you're aware of the company and the issues it faces is always a good idea. It proves your enthusiasm to join the team and makes a great impression.
For bonus points, you could also share how some of your strengths could help resolve company or even industry problems.
End with a call to action
By now you've managed to make a good impression on the hiring manager, and it's important not to ruin it. That's why you need your ending to be just as great as your cover letter's body.
But what are the things that make up a memorable closing line? Expressing gratitude for the reader's time and consideration, and saying that you look forward to their reply, to name a couple.
You can stick to traditional phrases (e.g. Looking forward to hearing from you soon) if you wish to be on the safe side. Just make sure that the language you use matches the company culture.