Give yourself a pat on the back! You got yourself a second interview with the company of your dreams.
The first interview is usually a weeding-out process, but those people who wowed the hiring managers now have an opportunity to show why they truly deserve the position.
Second interviews delve more into why you would make a good fit for the company, and you may meet more people from your department, as well as senior executives in this round of interviews.
Now is not the time to coast. You're going to need to prepare for the questions that your interviewer will ask you at your second interview.
We've got you covered. In this article, we will discuss:
The reasons a hiring manager may ask you for a second interview.
How to prepare for a second interview.
8 of the most common second interview questions.
Answers for each question that can help you ace your next interview.
Do you know what I've always found helpful when preparing for an interview? Is having someone to bounce ideas off of and brainstorm answers to questions. At Enhancv, we have a career counselor service which pairs you with a career counselor who will walk you through a mock interview and help you find the best ways to answer each question.
Why would a hiring manager ask you to interview a second time?
Upload & Check Your Resume
Drop your resume here or choose a file. PDF & DOCX only. Max 2MB file size.
More often than not, a second interview is used to determine whether you would be a good fit for the company.
During the second interview, you may meet with more people from your department, including department heads and team members. This may be a time for them to discover a little more about you, specifically the skills and competencies that put you above the rest of the competition.
For example, if you are applying for a management position, your hiring manager may ask, "What is your management style?" What they're trying to do is peel back the layers, and find out if your management style fits well with the company's vision and values.
How to prepare for the second round of interview questions?
Although the second round of interview questions may seem more in-depth, if you prepare for the interview, and come ready with a couple of answers up your sleeve, it shouldn't be too hard for you to excel in the interview. Check out below for some more tips and tricks to ace the second round of interviews:
Revisit the questions from your first interview
The first thing that you should do is think about your first interview, and consider the questions that may have stumped you. Is there anything that your interviewer mentioned that you need more clarification on? Bring that up in the second interview.
Try your best to help fill in more details to provide your interviewer with more of a clear picture of who you are and what you bring to the table.
Examine common interview questions and craft answers for them
Check out the list below of 8 of the most common interview questions and do your best to tailor these to your specific needs.
Try to avoid giving generic answers, and instead try to use the STAR method to create specific answers to questions. Your answer should focus on a specific situation, mention the tasks that you were responsible for as a result, mention the actions that you took, and share the results.
Conduct more thorough research of the company
In your second interview round, try to prepare a bit more by researching the company in more depth. Instead of just looking through their social media accounts, company website, and even the job description for the role, search through their blog to find articles that you can mention in the interview to show that you have a good understanding of the company and its values.
Also, study the role that the company has in their market, and even come up with a couple of suggestions to help the company succeed against their competition. Having a few of these suggestions on hand may help you build rapport with team members who are conducting the interview.
8 common second interview questions with example answers
1. Is there anything from the first interview that you'd like to go over again?
This seems like a fairly straightforward question to answer, and in some situations, it's okay to just answer, "No". But this may be an opportunity for you to show that you were listening to your interviewers during that first interview.
It also allows you to help clarify anything that you may have been unclear about from the first interview. Essentially, it gives you an opportunity to ask your future manager for details about the position before you join the team.
Example answer: In the last interview, Shawna from HR mentioned you're planning on expanding into the West Coast markets. What are the first steps in this transition process? Also, will the plans for expansion change anything with this position?
2. What's missing from your current position, and what do you hope to find here?а
When an interviewer asks you this question, they want to know what made you leave your last job. They also want to make sure that you are going to stick around long-term.
There is a right way and a wrong way to answer this question, so let's start with the wrong way.
If you answer this question by listing a lot of grievances and issues that you had at your last position, your interviewer may think that you don't work well within a team environment and are not a team player. As a result, your interviewer may not feel that you are a good fit for the position.
Instead, one of the best ways to answer this is by explaining your career aspirations and how you feel that the company may help you reach your goals.
Example answer: I loved my last role, but in order to reach my goals for my career I needed to be in a bigger market.
I was always the top salesperson at the company, and in fact, my sales figures made up almost a third of the company's annual sales.
It's not always best to be a big fish in a small pond, and I've always admired your company for its ability to innovate and control market share. I would be a great addition to this team, as I strive to help achieve the company's goals.
3. Why do you feel you are the best fit for this position?
By sharing what makes you the best candidate for this position, you can highlight your major strengths. Before you head into the second interview, check through the job description to see what are the key skills that are needed for the role.
This is like the question, "What sets you apart from other candidates?"
Example answer: I believe I'm the best fit for this position because I bring a wealth of experience in the computer science field.
I started out as an IT analyst and gained a lot of experience in multiple fields, including cybersecurity and network-wide systems. Because I've dabbled in many disciplines, I'm able to assess problems quickly, discern the steps to solve the issues, and resolve them efficiently.
4. Where do you see yourself in five years?
Your goals and aspirations make up your career trajectory. By explaining where you see yourself in five years, you can show that you are going to work hard to accomplish your goals.
Example answer: In the next five years, I hope to gain enough advanced teaching qualifications to teach within a special education classroom. One day, I would like to get my master's and become a principal.
5. What kind of work environment do you prefer?
Here's an opportunity for you to share key characteristics of your own personality, while also sharing how you believe you will be a good fit within the company's culture. You could answer this question by explaining how you enjoy a collaborative setting in which your manager is able to equip you for your role.
Example answer: I found the best work environment is one where I work within a team, share my ideas with my team leader, and feel validated by contributing to projects.
6. What are the first three things you would do if you were hired?
The first three things that you would do if hired can show the interviewer exactly the steps that you hope to implement when in the role. By answering this question, you can outline what a regular day would look like.
Example answer: I've always found that the first thing to do in any role is to debrief your team, and learn a little about the challenges that are facing my department.
My first step would be to chat with team members and assess the challenges facing the company and the department specifically.
Then, I would assign tasks and delegate roles to team members. Last, I would build a schedule for myself to reach certain key performance indicators.
7. What motivates you?
Your motivations make you unique compared to the rest of the competition. Everyone has certain career goals that are driving them towards success. Be sure to list motivations that are specific to the role that you will be in.
Example answer: One thing that really motivates me within a work environment is a hunger and desire to know more. I am driven by curiosity, and this makes me an ideal candidate because my curiosity fuels my creativity.
8. Were you forced to overcome significant challenges in your career? Give an example of how you overcome them?
Our challenges make us who we are, and your hiring manager may ask you this question to discover a little more about how you overcome adversity. This is really similar to the question, "Tell me about a time when you failed."
Example answer: Early on in my career, I learned I had a fear of public speaking. I would clam up, my hands would get all sweaty, and words never seemed to form in my mouth how I wanted them to.
I actually took some public speaking classes, and I took on roles and responsibilities that put me out of my comfort zone.
Now, I have the confidence to speak to sizable crowds, and I have even led presentations to groups of over 200 people at a time.
Major takeaways:
During a second interview, you may face a panel interview with members of your team and upper management from your department present.
Come prepared and ready for your second job interview by conducting more thorough research of the hiring company.
Prepare a list of answers to common questions that you may find during the interview process.
If you are stuck trying to figure out what answers fit best with the questions being asked, reach out to a career counselor from Enhancv. Your career counselor will walk you through the best answers to give to ace your next job interview and get that lucrative job offer.
Make your move!
Your resume is an extension of yourself.
Make one that's truly you.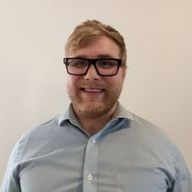 Dave Van Kooten
Is a human resource expert that helps passionate jobseekers to put their best foot forward to prepare for an interview. He believes that success can be achieved through going out of your comfort zone.