Quick Answer:
The Metaverse is a virtual world where you can interact with other users through virtual reality software. Currently, in-demand jobs include software engineers, game designers, project managers, hardware engineers, and marketing specialists. In the next decade, cybersecurity experts, world builders, hardware engineers, CVOs, and Metaverse lawyers will be essential. Enhance your knowledge by speaking with a career counselor.
There is something so exciting about finding a job in the Metaverse, a digital world that features augmented reality. It sounds like something out of a sci-fi novel, but as the future approaches, there are new opportunities opening up in the tech field which could develop into lucrative careers. If you're interested in getting into a job at the cutting edge of virtual reality, then you may be interested in learning a little more about the job possibilities that are opening up in the Metaverse.
In this article, we will discuss:
What is the Metaverse?
What jobs in the Metaverse are required now?
What jobs in the Metaverse will be required in 10 years?
It's always best to speak with an expert when researching a new career field, that's why it might be best to speak with a career counselor from Enhancv. Not only will you gain valuable insights about new metaverse jobs, but you'll also receive valuable expertise on how to apply for positions.
What is the metaverse?
Upload & Check Your Resume
Drop your resume here or choose a file. PDF & DOCX only. Max 2MB file size.
The Metaverse is a shared virtual world which may change the way that we work. It will be the next big step on the Internet, as you'll be able to use virtual reality software to truly enter a new virtual world. You will, in turn, be represented by an avatar which other users can see.
Instead of using the Internet to search for webpages, the Metaverse will take you to 'spaces', virtual places where content is hosted, and you'll be able to view it in a three dimensional setting. This in turn will create a more interactive user experience. This will create a reality where users can use their avatars to explore a virtual world.
In the same way that many people got in on the first floor when the Internet was being developed, now you also have an opportunity to get in early and learn skills that you need to land a great role in the Metaverse.
What jobs in the metaverse are required now?
Software engineers
With the rise in augmented reality and virtual-reality software, there is a high demand in programming virtual worlds and virtual items. Software engineers play an important role in creating and developing software, as they're able to code and develop their own programs, while also working to test prototypes and find any bugs in the software.
Becoming a software engineer is a highly lucrative role, which can allow you to have financial stability. The average salary for a software engineer is between $135,000 $150,000, but this isn't the only incentive that has many jobseekers looking for job opportunities in this field.
There's a lot of freedom in becoming an ecosystem developer in the meta-verse. These jobs are in high demand, which would put software engineers in the driver's seat when it comes to where they want to work.
Skills needed for this role:
An understanding of popular programming languages like C++, Python, and JavaScript.
The ability to be a world builder, and use user experience (UX) skills in a virtual reality application.
Soft skills, like emotional intelligence and the ability to communicate and lead a team
Game designers
Within the Metaverse, there will be opportunities for online gaming and social media applications, which means that video game developers will be needed.
Those who have extensive knowledge of video game design will have an opportunity to create new games using virtual reality software that incorporates haptic feedback interfaces, where you'll receive sensations in your hands and body from touching virtual items. Also, they'll need to understand 3D modeling systems, as well as how to visualize and create in game development settings which mimic real life scenarios.
There are new opportunities for those willing to catch the vision for how technologies can be used and be at the cutting edge of a revolution in online gaming.
Project managers
Just like any other computer-industry related job, project managers also play an important role in setting up the Metaverse, as they're able to stay informed on cutting-edge technology, while also helping to lead teams in the creation of complex IT architecture.
Project managers are in high demand, and if you check out the Metaverse jobs website, you'll notice that the vast majority of the jobs needed are for some form of project manager.
The great thing about becoming a project manager is that you don't need to have extensive knowledge in coding, and instead your skill sets fall into interpersonal and communication skills.
hardware engineers
In order to run all the new applications required for the Metaverse world, there is a need for workers who have a keen understanding of hardware and structure.
Hardware engineers are needed to provide regular upkeep and maintenance to hardware and services used in virtual-reality online applications.
Marketing specialists
Another role that would need to be filled within the Metaverse is that of a marketing specialist. Marketing specialist play an important role by getting the word out about products and services, and they are especially needed in extolling the virtues of working and socializing in a virtual environment.
Unlike other online and print media marketing, marketing within a virtual environment, can provide users with a three-dimensional view of a product being used.
Imagine being able to put on a virtual-reality headset and walk into a store to try on a new pair of athletic shoes. You'll be able to actually see them on your feet and experience what they look like before you purchase them.
A Metaverse marketing specialist has the ability to transcend the confines of the real world, and provide people with the ability to try on before you buy in the comfort of your own home.
New jobs in the metaverse in 10 years
Metaverse cybersecurity expert
One of the biggest jobs on the horizon of the Metaverse is that of a cybersecurity expert. As more and more people choose to use the Metaverse for work and leisure, there will be some people who try to hack into it and use it for nefarious means.
Cybersecurity experts play an important role in protecting the users' experience and their personal data. Regular cybersecurity is needed to protect and assess breaches to the Metaverse early, before any data leaks occur.
World builders
In the next 10 years, world builders will take on a new role of reinterpreting and helping to shape the Metaverse for years to come. They'll push the boundaries of Metaverse functionalities, and develop new ways to create an extended reality experience for the users.
The new tools of a world builder may involve having AI technology create and implement new software. Right now, we can even understand the role that computer vision will play in the future, but within the next decade, artificial intelligence may prove useful in creating new worlds.
Metaverse hardware engineers
As technology shifts and develops over time, there will need to be new improvements to the hardware and technology used to tap into virtual reality worlds.
This goes farther than creating a more comfortable virtual-reality headsets, and involves creating innovative technology to respond to the needs of users. For example, there may be a need to develop new haptic hardware, like gloves, bodysuits, and visors, to create a more immersive experience within a world.
If you are an inventor, becoming a hardware engineer may be perfect for you.
Chief Virtual Officer (CVO)
Within the next 10 years, there will be an enormous need for oversight from individual companies within the Metaverse. Chief Virtual Officers will play an important role in providing leadership and oversight to marketing and sales operations within the virtual world.
In the future, companies will see opportunities to provide ownership of their products within the virtual world to earn money and boost sales.
Metaverse lawyers
With the invention of new technology comes new laws and ordinances which are used to protect the users and prevent malfeasance. As a result, there will need to be a new form of lawyer which deals specifically with cases within the Metaverse.
These law professionals will have a keen understanding of judicial precedents, which help them to oversee and govern the virtual world.
Major takeaways
Right now, there are many lucrative roles you could look into within the Metaverse.
In the next 10 years, there will be an enormous boom in Metaverse jobs, like becoming an ecosystem developer.
If you're interested in learning more about future jobs which are becoming popular for those entering the workforce or considering a change in their career, speak with a career counselor from Enhancv. They can give you a greater understanding of some major roles that you may fill in the coming years.
Make your move!
Your resume is an extension of yourself.
Make one that's truly you.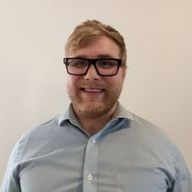 Dave Van Kooten
Is a human resource expert that helps passionate jobseekers to put their best foot forward to prepare for an interview. He believes that success can be achieved through going out of your comfort zone.