With so many competitors in the pool of applicants fighting for a limited number of jobs, you'll quickly recognize the need to stand out.
This is especially true for startup companies, which necessitate dedicated, capable workers to ensure their longevity and success.
If you're looking to join one of these initiatives, then you can expect an incredibly competitive screening process.
Luckily, with a well-constructed startup resume, you can get the attention of recruiters so you can show them just what you've got.
In this article, you'll learn:
Key factors you should emphasize in your resume
What makes you a desirable candidate
How to show prospective employers you care
How to make a startup resume that will stand out
Upload & Check Your Resume
Drop your resume here or choose a file. PDF & DOCX only. Max 2MB file size.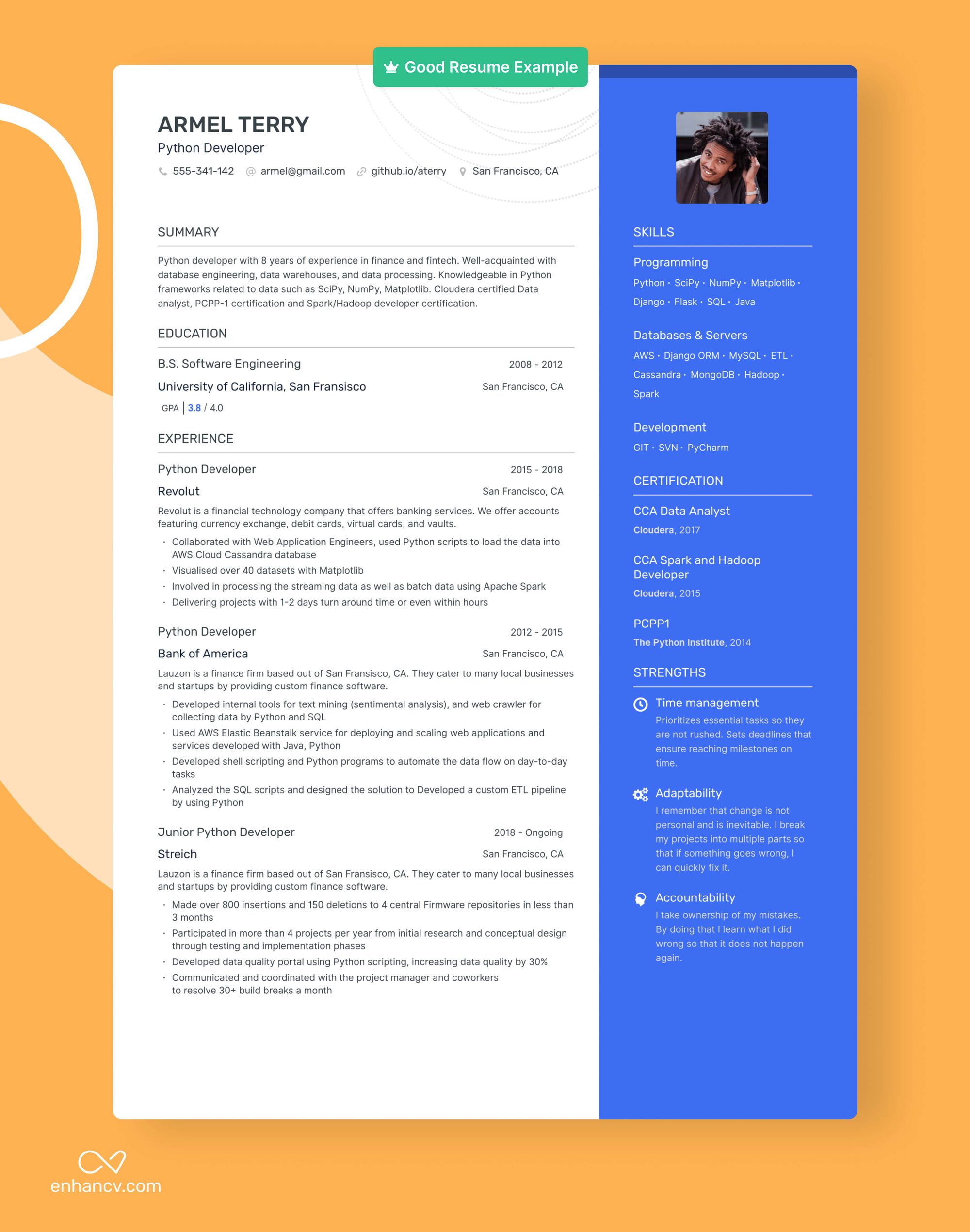 Here are some tips to help you create a stellar startup resume and get noticed by hiring teams:
Show that you understand startup culture and work dynamics
You want to show employers how well you'll fit into a new work environment.
That means exemplifying skills that highlight your ability to adapt and assimilate into a specific company's work dynamic.
This is important for startup companies, which are typically searching for a specific skill set in hirees because there is a higher pressure on the capabilities of their employees.
The success of this type of business is usually heavily reliant on the individual.
When creating your resume, try incorporating these key skills:
Browse from over 300 other relevant tech skills.
Experience Trumps Education (For the Most Part)
If you have any experience in a field, you should focus on that in addition to highlighting your education.
While education is a valuable asset, real-life experience will almost always triumph over it and can prove advantageous for newer companies.
You should still include any education you have as there are still many merits.
For example, studying at high-ranking schools such as Ivy League universities can show that you've developed a network of relations that could prove beneficial to you and the company.
Learn how to craft a memorable resume experience section by following our guide.
Add a link to your portfolio
Depending on the nature of your work, you may want to include a link to your portfolio. This is especially true for those in more creative lines of work, such as a dev or designer.
Portfolios help recruiters learn more about your craft and give you the opportunity to show off your skills.
Show that you've researched the company
Show that you've taken the initiative and done in-depth research about the company.
Exhibit your knowledge of the company's startup, such as going through Crunchbase research reports and keeping track of new milestones such as funding rounds.
As an applicant, you should display your undivided interest in a company. The best way you can do that is by showing how well you know the startup.
takeaways
Remember, startup resumes are a little different than regular resumes.
Employers here are looking for people who can help them succeed through innovation and creativity, not just everyday Joe's who can juggle mundane tasks day to day.
Follow the tips in this article, and you'll be on your way to impressing any potential employers for a startup company.
Want to learn more about resume formatting? Then read our guide on the topic of resume formats. Need help creating your ideal resume? Check out enhancv.com.
Make your move!
Your resume is an extension of yourself.
Make one that's truly you.