The cures for modern singlehood are many and familiar: Tinder, Okcupid, Bumble, The League, Grindr, Match.com, speed dating, and underwater dating. Okay, we made the last one up. Point is, the serious dater is always on the lookout for the next best thing. But what if the next best thing was actually there all along?
Job and date searching have something in common…
Upload & Check Your Resume
Drop your resume here or choose a file. PDF & DOCX only. Max 2MB file size.
When job searching, a resume is a tool that we rely on. The best resumes represent who we are as both a professional and an individual. When done right, they can make us feel proud and boost our confidence. It's no surprise that most people looking for a date could use some of that same confidence. That's why crafting a dating resume could be your secret weapon this year.
The idea came from just one innovator, a college kid named Joey, who showed the world a new way to kill it in the dating game with a dating resume created with our platform that went viral.
Being resume experts and having dabbled in dating ourselves, we thought about crafting the perfect dating resume template, for anyone to use.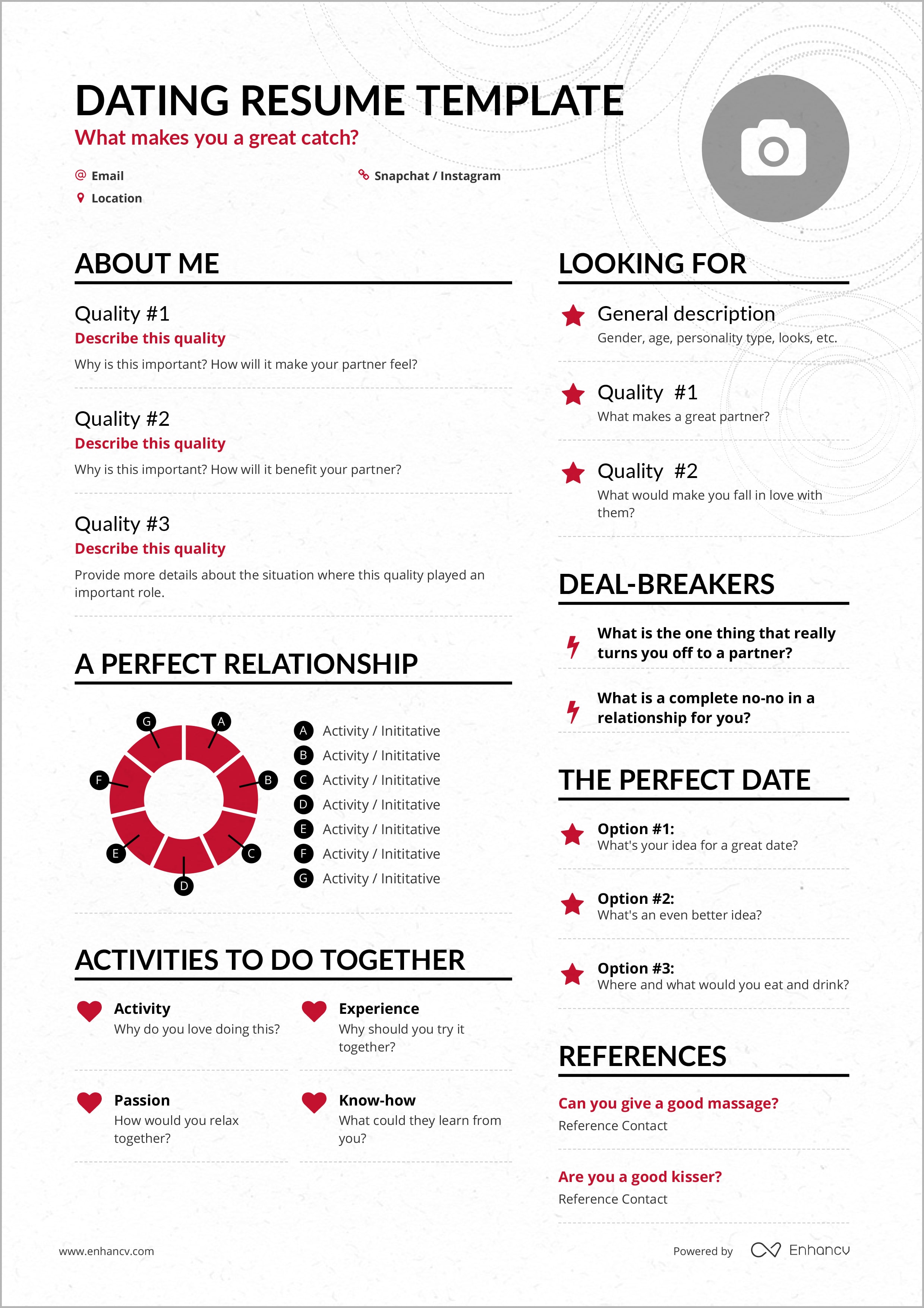 Our perfect dating resume sections:
1. About me:
Are you a stable, healthy human being who happens to know how to listen, make life-changing blueberry pancakes, and make people laugh? Toot your horn – but keep in mind that you should also consider why your qualifications might matter to a perfect mate.
2. Ideal qualities in a partner or what you're looking for:
Here, describe what exactly you're looking for. Do you need a partner that can travel on short notice? That wants kids ASAP? Someone you can bring home to your parents? Ask and, hopefully, ye shall receive.
3. Deal-breakers or red flags:
Best to get these out of the way early. But they should be serious issues that would prevent you from moving forward with someone who might otherwise be great. Bites their fingernails? Eh, they can probably unlearn that habit. Doesn't share your opinion about having children? Probably better to be straightforward about that.
4. Ingredients for a perfect relationship:
Using the Enhancv platform, you can add a section called "MyTime", which can be renamed and adjusted to suit any topic. Use it to identify your top 5-8 characteristics for a perfect relationship and adjust the chart to show how much importance each has. Add things like spending time at home, being active, cooking, visiting relatives, or anything else that matters to you.
5. Activities you'd love to do together:
What kind of experiences and adventures do you want to share with a partner? This can often be a great insight into shared interests and common ground.
Next steps…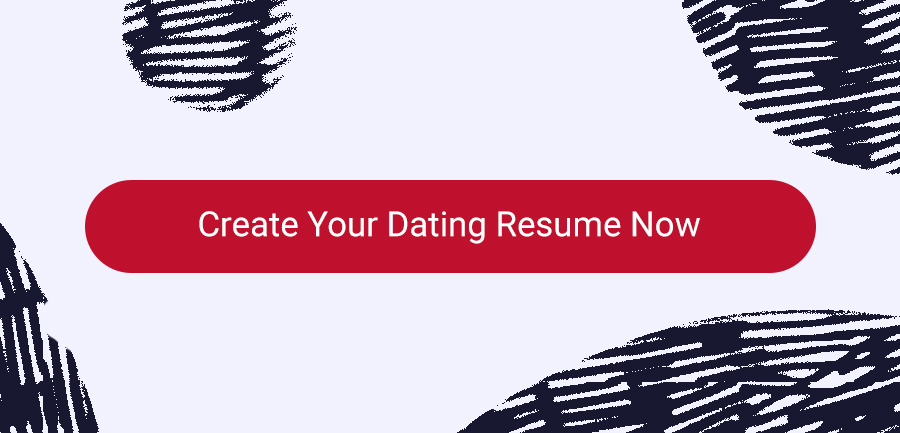 If you're on a lookout for "the one" at the moment, give a dating resume a go. Answering the right questions about yourself and the perfect partner can not only give you clarity on what you want, but it can also boost your confidence. Create an account on Enhancv and be your own Cupid this year.
Happy Valentine's Day and may Cupid be with you!
Make your move!
Your resume is an extension of yourself.
Make one that's truly you.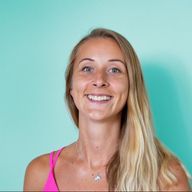 Tatiana Rehmova
A glass half-full kind of a girl and a believer that everything happens for a reason. Loves writing, editing and researching the newest ways of doing things.