There are specific steps you should take to become a Nurse in the US:
Step 1: Complete an accredited nursing program. This could be an associate degree in nursing (ADN), a bachelor of science in nursing (BSN), or a master of science in nursing (MSN). ADNs typically take two years, BSNs take four years, and MSNs take an additional two to three years to complete.
Step 2: Pass the NCLEX-RN exam. The NCLEX-RN is a national exam all registered nurses must pass to practice. The exam tests your knowledge of nursing theory and practice.
Step 3: Obtain state licensure. Once you've passed the NCLEX-RN exam, you'll need to apply for state licensure. The requirements vary by state but typically include completing an accredited nursing program, passing the NCLEX-RN exam, and meeting certain criminal background check requirements.
Step 4: Gain experience. Once you have your state license, you'll want to gain experience working as a registered nurse in a hospital, clinic, or other healthcare setting to advance your career.
Step 5: Continue your education. Nursing is constantly evolving, so continuing your education throughout your career is important. You can do this by taking continuing education courses, earning advanced degrees, or participating in professional development activities.
What does a Nurse do?
Nurses play an essential role in the healthcare system by providing hands-on patient care in every medical context. Their specific duties and responsibilities vary depending on their specialization and the setting they work in, but the following usually apply:
Assess patients' needs and develop individualized care plans.
Educate patients about their health conditions and treatments.
Document patient assessments, care plans, and treatments.
Monitor patients' vital signs and record any changes in their condition.
Administer medications and treatments as prescribed by doctors.
Perform diagnostic tests and procedures.
Provide comfort and support to patients and their families.
Maintain a safe and clean environment.
Communicate with other healthcare professionals.
Advocate for patients.
What is the competitive outlook for nurses in the US?
Nurses' salaries vary by position, experience, and location. The median annual salary for registered nurses (RNs) in the United States was $77,600 in May 2021. The lowest 10 percent earned less than $59,450, and the highest 10 percent earned more than $120,250.
The current job market for nurses is favorable. There is a nursing shortage in the US, so they are in high demand, especially in certain areas of the country and certain specialties.
The BLS projects employment of registered nurses is projected to grow 6 percent from 2021 to 2031. About 203,200 positions are projected to open for registered nurses each year over the decade.
Demand for nurses will increase because of
an aging population, which will require more nurses to provide care for the elderly
the need to replace workers who transfer to different occupations or retire
the increasing prevalence of chronic diseases, such as diabetes and heart disease
Advances in medical technology will create new opportunities.
Nurses face several challenges and issues, including:
Feeling undervalued and underpaid
Difficult work-life balance
Unmanageable workloads
Burnout
Despite the challenges, nursing is a rewarding career. Nurses say that the meaningful work they do, the personal connections they make, and flexible work schedules are the most important reasons they stay in their jobs.
Which key skills do you need to become a nurse?
Nurses often have the most patent-facing jobs in healthcare, and their work can vary dramatically by specialty and setting. To meet the range of demands a nurse might face on any given day, a variety of soft and hard skills can serve them well.
Key soft skills for becoming a nurse
Empathy and compassion
Empathy and compassion are crucial for nurses dealing with patients during vulnerable moments. Showing patients genuine care enhances their emotional well-being and improves treatment outcomes.
Active listening
Emotional intelligence
Patient advocacy
Communication skills
Effective communication is essential in nursing to convey information accurately among patients, families, and the healthcare team. Clear communication helps prevent misunderstandings and ensures proper care.
Therapeutic communication
Cultural sensitivity
Team collaboration
Critical thinking
Nurses must be skilled at deciphering complex situations, making quick decisions, and solving problems. Critical thinking helps them assess patients' conditions and set appropriate care plans.
Clinical judgment
Prioritization
Decision-making under pressure
Adaptability and flexibility
The healthcare environment can be unpredictable and rapidly changing. Nurses need to adapt to new situations, technologies, and protocols to provide optimal patient care.
Resilience
Time management
Multitasking
Stress management
Nursing can be emotionally and physically demanding. Effective stress management techniques are crucial to prevent burnout and continue providing high-quality care.
Self-care
Conflict resolution
Mindfulness
Key hard skills for becoming a nurse
Clinical competence
For accurate and safe patient care, nurses need a solid foundation in medical procedures, including administering medication, wound care, and basic medical assessments.
Medication administration
IV therapy
Physical assessment
Technical proficiency
Modern healthcare relies on many technologies, such as electronic health records (EHR) systems and medical assessment equipment. Nurses must be capable of using these tools to document and assess patient care.
EHR navigation
Medical device operation
Telehealth platforms
Infection Control
Nurses must follow strict protocols to maintain a sterile environment, which is vital to prevent the spread of infections and minimize risk in healthcare settings.
Hygiene
Isolation precautions
Aseptic techniques
Clinical documentation
Nurses need to record patient information effectively. Accurate and comprehensive documentation is crucial for continuity of care, legal purposes, and communication within the healthcare team.
Charting
Report writing
Legal documentation
Lifesaving Techniques
Nurses must be ready to provide basic life support in emergencies. Training in cardiopulmonary resuscitation (CPR) and other lifesaving techniques is essential.
Basic life support
First aid
Rapid response skills
What are the most popular Nurse career paths?
Pediatric nurse
Pediatric nurses specialize in providing healthcare for infants, children, and adolescents. They conduct exams, administer medication, collaborate with doctors, and educate families about disease prevention, nutrition, and child development.
This role is ideal for people who are caring, patient, compassionate, and skilled in working with children and their families. Pediatric nurses require a Bachelor's or Associate's Degree in Nursing, RN licensure, and Pediatric Nursing Certification. This typically takes 4-6 years.
Median annual wage: $77,600 in May 2021.
Certified registered nurse anesthetist (CRNA)
CRNAs administer anesthesia during surgery, assessing patients' history, determining anesthesia types, and monitoring them. The ideal person for this role has exceptional critical thinking skills, stays calm under pressure, with strong communication skills and a compassionate demeanor.
A Bachelor's in Nursing, RN license, and acute care experience are needed. A Master's or Doctoral degree in Nurse Anesthesia is required, taking 7-8 years.
Median annual wage: $205,770 in May 2022.
Nurse practitioner (NP) in family practice
NPs provide primary care to all ages. They diagnose, treat illnesses, order tests, and educate about health maintenance. The ideal NP in family practice is knowledgeable, empathetic, and capable of providing comprehensive, patient-centered care across all age groups.
A BSN, RN license, Master's or Doctoral degree in family practice, and national certification are required. This takes 6-8 years.
Median annual wage: $124,680 in May 2022.
Clinical nurse specialist (CNS) in psychiatric-mental health
CNSs in psychiatric-mental health assess, treat, and offer therapy to patients with mental health disorders. This role is best suited for someone compassionate and highly skilled in mental health care, with strong therapeutic and analytical abilities.
A BSN, RN license and Master's or Doctoral degree in this field are needed. Certification through ANCC is required, taking 6-7 years.
Median annual wage: $123,960 in May 2022.
Nurse midwife
Nurse midwives provide reproductive care, including prenatal, childbirth, postpartum, and gynecological care. They empower women to make informed health decisions. A BSN, RN license and Master's or Doctoral degree in nurse-midwifery are necessary. Certification through AMCB is required, taking 6-7 years.
Median annual wage: $122,450 in May 2022.
What are the possible education degrees, qualifications, and certifications needed to become a Nurse?
A nursing career can span a lifetime, and progress in this career is best achieved with continuing education and specialization. Here are some of the degrees that can pave the way to success:
Associate Degree in Nursing (ADN):
An ADN is a foundational step towards becoming a registered nurse (RN) and entering the profession. It equips you with essential nursing skills, clinical training, and knowledge in healthcare practices.
Bachelor of Science in Nursing (BSN):
A BSN is crucial for progress in a nursing career. It provides in-depth education in nursing theory, patient care, research, and leadership skills. BSN-prepared nurses often have enhanced career opportunities and eligibility for advanced roles.
Master of Science in Nursing (MSN):
An MSN takes your nursing skills to an advanced level and broadens your career horizons. Specializations in nurse practitioner, nurse educator, nurse administrator, or nurse informaticist can deepen your expertise and open doors to leadership positions.
Doctor of Nursing Practice (DNP):
DNP programs focus on advanced clinical practice, leadership, and evidence-based care. They prepare you for roles in advanced practice nursing, healthcare management, and policy development, fostering improvements in patient care and healthcare systems.
Doctor of Philosophy in Nursing (Ph.D.):
A Ph.D. in Nursing is for you if you're interested in nursing research, academia, and shaping healthcare policies. It hones research skills, enables contributions to nursing science, and equips you to educate future nurses and influence healthcare practices.
Best educational institutions for Nurses
A top-tier nursing education will help you reach a top-tier nursing position. According to the Nursing Schools Almanac in 2022, the top 3 US schools for nursing were:
#1: Duke University School of Nursing
In Durham, North Carolina, Duke University School of Nursing is known for its strong research program and commitment to patient care. Duke's nursing school also offers a variety of specializations, such as pediatric nursing, acute care nursing, and nurse anesthesia. Tuition for the Master of Science in Nursing (MSN) program is $50,000 per year.
#2: New York University Rory Meyers College of Nursing
Located in New York City, New York University, Rory Meyers College of Nursing is known for its innovative curriculum and commitment to diversity. NYU's nursing school also offers a variety of dual-degree programs, such as nursing and public health. Tuition for the MSN program is $60,000 per year.
#3: Johns Hopkins University School of Nursing
In Baltimore, Maryland, Johns Hopkins University School of Nursing is known for its world-renowned research program and commitment to excellence in nursing education. Johns Hopkins' nursing school also offers a variety of online and hybrid programs. Tuition for the MSN program is $70,000 per year.
Certifications to become an RN with specialization:
Registered Nurse (RN) Licensure - Obtained through passing the NCLEX-RN exam, this certification is required to practice as a registered nurse in the US.
Certified Pediatric Nurse (CPN) - This certification is for nurses specializing in pediatric care, demonstrating competence and knowledge in providing healthcare to infants, children, and adolescents.
Certified Critical Care Nurse (CCRN) - This certification is for nurses specializing in critical care settings, such as intensive care units, and it validates their advanced skills in caring for critically ill patients.
Certified Nurse Midwife (CNM) - For nurses in the field of midwifery, this certification showcases expertise in providing reproductive care to women, including prenatal, childbirth, and postpartum care.
Certified Nurse Practitioner (CNP) - Nurse practitioners can specialize in various areas such as family practice, pediatrics, or adult gerontology. This certification demonstrates advanced knowledge and clinical skills for primary and specialized care.
Certified Nurse Anesthetist (CRNA) - CRNAs specialize in anesthesia administration for surgical procedures. This certification signifies their expertise in safe and effective anesthesia delivery.
Certified Nurse Educator (CNE) - For those interested in nursing education, this certification demonstrates proficiency in teaching nursing students and contributes to the development of future nurses.
Resume and cover letter tips
A well-crafted nurse's resume and cover letter concisely overviews your qualifications, highlights your relevant experiences, and demonstrates your value as a nurse to the prospective employer. Use the strategies below when crafting your resume and cover letter for the strongest application package.
Formatting
Ensure a clean and organized layout that's easy to read, with clear headings and bullet points highlighting key information.
Design
Keep the design simple and professional to match the responsibility of this job. Use a standard font and avoid excessive colors or graphics.
Sections
Include essential sections such as Contact Information, Summary or Objective, Experience, Education, Licenses and Certifications, Skills, and References.
Keywords and action verbs
Incorporate relevant keywords from the job description to align yourself with the role, and use strong action verbs like "administered," "collaborated," or "diagnosed" to describe your achievements.
Numbers and results
Showcase quantifiable achievements to demonstrate your impact, such as "Reduced patient wait times by 30% through streamlined triage process."
Job tailoring
Customize your resume to match the specified job requirements, highlighting experiences and skills directly related to the nurse position.
Cover letter
Craft a personalized cover letter that adds to your resume, explaining your motivation for applying, expressing your passion for nursing, and highlighting a standout achievement or skill.
How to search for a nurse job
You can include a handful of effective strategies in your job search. Combine two or more strategies to increase your chances of finding the ideal nursing job.
Networking
Building meaningful professional connections can open doors to hidden job opportunities:
Attend nursing conferences and local healthcare events to meet fellow professionals.
Engage with nursing associations and online forums to share insights and connect with potential employers.
Leverage social media platforms like LinkedIn to establish relationships with industry influencers and hiring managers.
Online job postings
Online platforms will list a huge variety of nursing job listings. Some of the best job search platforms for nurses include:
General Job Boards: Websites like Indeed, Monster, and Glassdoor will have many nursing positions.
Healthcare-Specific Job Boards: Search websites like Nurse.com, Health eCareers, and NursingJobs for targeted nursing roles.
Hospital Websites: Healthcare facilities often post openings directly on their websites.
Recruiting events and career fairs
Recruiting events and career fairs can provide face-to-face interactions with potential employers. Try:
Local job fairs or healthcare-related job fairs in your area to meet recruiters and learn about various opportunities.
Nursing school events. Many nursing schools host job fairs exclusively for students and alumni.
Other customized job strategies
Tailor your approach based on your preferences and unique circumstances:
Referrals: Tap into your network for referrals. Many positions are filled through employee recommendations.
Cold call: Reach out directly to healthcare facilities you're interested in to inquire about job openings.
Temporary/Travel nursing: Consider temporary or travel nursing positions to gain experience and explore different healthcare settings.
Recruitment agencies: Work with nursing-specific recruitment agencies that specialize in matching nurses with suitable positions.
What professional organizations, memberships and associations in the Teacher field can I join and how?
Professional organizations can help you advance your nursing career by offering resources like continuing education, certification programs, and networking opportunities. Some of the most prominent nursing professional organizations include:
American Association of Critical-Care Nurses (AACN)
AACN is a leading organization for critical-care nurses, providing access to advanced education, certifications like the CCRN, and networking events that enhance clinical expertise and career prospects.
National League for Nursing (NLN)
NLN is committed to nurse education, offering teaching resources, faculty development programs, and networking forums that empower educators to shape the future of nursing education.
Oncology Nursing Society (ONS)
ONS focuses on oncology nursing, offering specialized education, certification opportunities like the OCN, and a vibrant community for networking and collaboration among oncology nurses.
Key takeaways
The current US job market and future outlook for nurses is favorable for job seekers.
Nurses often work in high-pressure and high-stakes environments. However, the significance of the job often realizes high job satisfaction.
A diverse and flexible set of soft and hard skills are required to perform this work.
There are many avenues for specialization in nursing with accreditation beyond the minimum for entry into the field.
Certain specializations, such as in anesthesiology, can significantly increase salary/wage.
Check general and specialized online job boards or healthcare facility websites for job postings.
Make your move!
Your resume is an extension of yourself.
Make one that's truly you.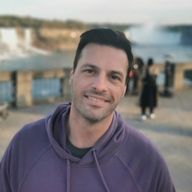 Kevin Roy
After a successful career in the corporate and non-profit worlds hunting for and hiring great candidates for my and others' teams, I spend my time writing on the subjects I love and know most about.