Recruiters and human resource specialists look for reasons to keep or throw away cover letters from the second they see them. Your writing style and content of your letter may be the most important factors of whether you make it to the next round or not, but do not overlook the importance of appearance.
You can have the best-crafted cover letter that truly sets you apart from your peers, but if you write it in Comic Sans, someone will likely toss it in the trash before being read. In this article, you'll learn about some of the best fonts for cover letters.
eye-pleasing fonts
Upload & Check Your Resume
Drop your resume here or choose a file. PDF & DOCX only. Max 2MB file size.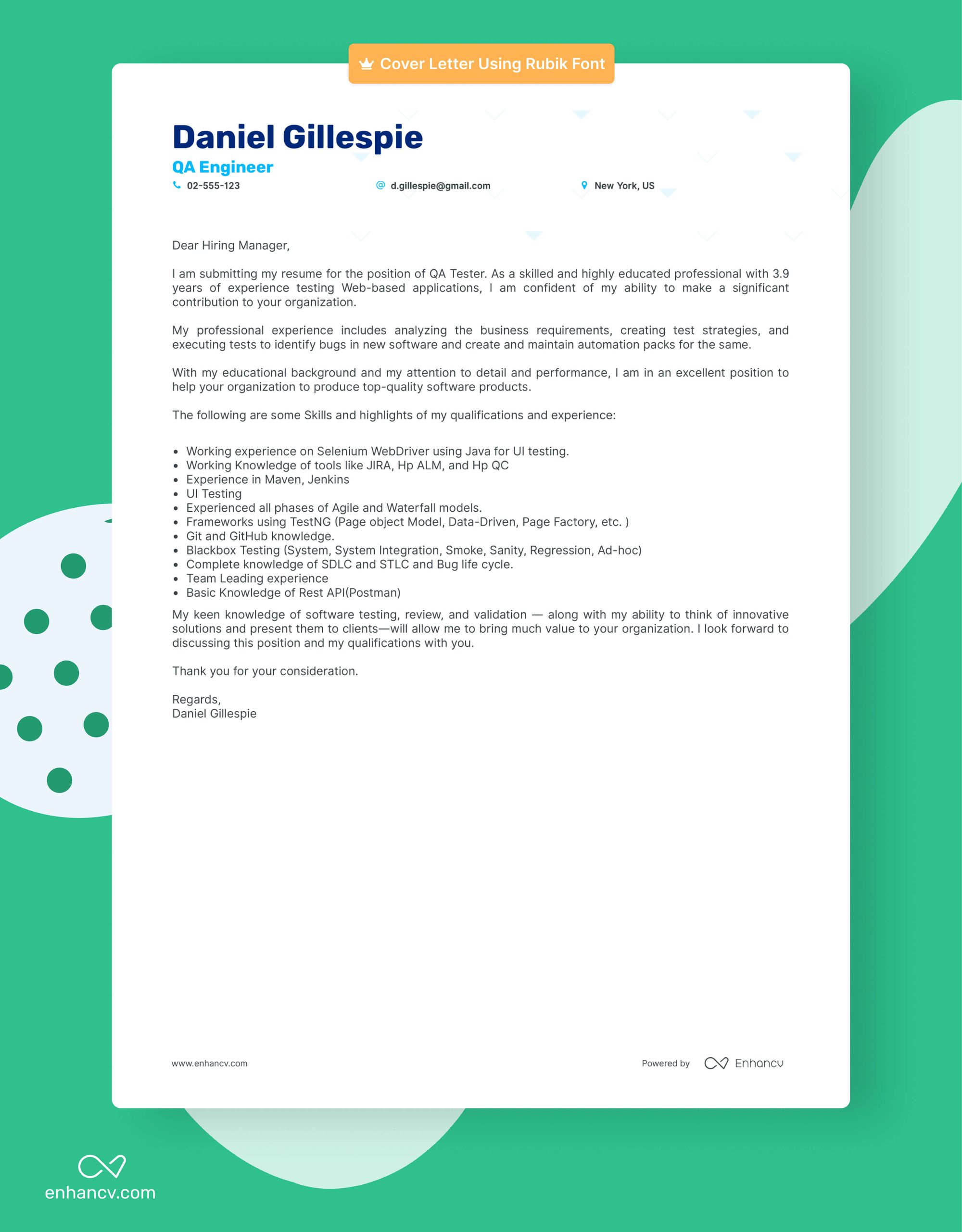 There is no single best font for your cover letter, but you cannot go wrong with the options listed below. Whether you are looking for something classic, safe, or professional while still being fun, you will find something that works for you.
Arial
Arial is a sans serif font, meaning without strokes at the ends of letters, and is always a safe choice. This classic font is clean and easy to read, making it the standard choice for most business uses — including cover letters. Arial is also a standard sans serif choice for many commonly used applications such as Microsoft Word and Google Docs.
Times new roman
Times New Roman was the standard font for printed work before documents, including cover letters, were primarily read on computer screens and tablets. This is one of the best fonts for cover letters due to it being a serif font, meaning letters have strokes that help make them easier to identify and read.
Calibri
Calibri has served as Microsoft's default serif font for nearly 15 years from its creation to today. The software giant is in the process of moving on to new options, but Calibri is still a popular and safe choice for your cover letter. The design consists of more defined lines and curves for lettering, which increases readability.
Lato
Lato is one of the best fonts for cover letters for job seekers who want to be professional but add some style. This sans serif font comes in a variety of typefaces from thin to ultra-bold. This modern font was created by Polish designer Łukasz Dziedzic in 2010.
Exo 2
Exo 2 is a redesigned geometric sans serif font created by Portuguese designer Natanael Gama while he was doodling glyphs. This contemporary font grabs attention in the right way while still maintaining professionality. Exo 2 would be one of the best fonts for a cover letter for anyone applying for a creative or non-corporate position.
Helvetica
Helvetica is a classic font that has been a favorite of the business and art worlds since the 1950s. This sans it specifically designed serif font to be neutral, making it one of the best fonts for cover letters as it will not distract the reader from what you have written.
Get to writing
You cannot go wrong with any of the choices mentioned here. Some fonts like Arial and Times New Roman are used more than others, but all are safe options that will not turn an evaluator off from your cover letter on sight. So check them out, make your choice, and write that cover letter!

Make your move!
Your resume is an extension of yourself.
Make one that's truly you.