There are a handful of interview questions recruiters ask so often that you should always prepare how you answer them in advance. One is "what type of work environment do you prefer?".
While this seems like a casual question and answering it can be simple, there are some potential pitfalls you want to avoid. Answering this question wrong could seriously hurt your chances of advancing in the hiring process.
Maybe you're most productive in a busy place with background noise, or maybe you need a calm, serene spot. You might prefer a hot seat at a shared desk, a construction site, a fast-paced bullpen, or your kawaii desk setup.
Before you go telling the recruiter you need one or the other, read our advice on navigating this potential minefield.
Is your resume good enough?
Drop your resume here or choose a file. PDF & DOCX only. Max 2MB file size.
In this article, we:
Explain why recruiters ask what type of work environment you prefer.
Show you the best approach to answering this question.
Include 3 bonus examples of how you can answer "what type of workplace do you prefer?"
Preparing for a job interview is a critical step toward reaching your career goals. Use our career counseling service to prepare for your next interview or any other career steps you're thinking about.
We've helped thousands of people succeed in their job search, prep for interviews, negotiate the details of their contracts, and otherwise hit their career targets. Get in touch with us If you want to do a deep dive on how to succeed in interviews, or if you're curious about other ways to navigate your career path better.
Why do recruiters ask, "what type of work environment do you prefer?"
I've said it before, but it bears repeating: companies don't hire skills; they hire people.
By the time you get to the interview stage, the recruiter already knows you have the skills and experience for the job (since you've tailored your resume just for it…right?). But every company is a bit different, and they need to be sure you'll mesh with their unique workplace and culture.
Their office might be fast-paced with a hectic schedule of deliverables, or your job could be working remotely on your own schedule or even doing hours and hours of routine work day after day. You could also be standing all day on a noisy shop floor or in a blazing hot kitchen… or lounging in a C-suite on the top floor.
Whatever the work environment is, it's how they operate and what the role requires. So the recruiter wants to ensure you can work under those conditions and even thrive there.
Being able to gauge if and how you're going to fit in at the interview stage helps the recruiter tell whether there's the possibility of a long-term fit for you. If they think you won't be a good fit for their workspace or company culture, or that you're going to hate the job and quit in two weeks, they'll move on to another candidate.
Best approach to answer "what type of work environment do you prefer?"
As far as tricky interview questions go, "what type of work environment do you prefer?" is actually pretty easy once you know what you should (and shouldn't) say. There are just a few things to keep in mind when you plan your answer.
First and most important is that your best strategy for answering the question is to come across as being flexible. If you convince the recruiter you're flexible and can work in different environments, they'll be open to continuing the conversation.
The opposite is true, too: avoid being specific about the environment where you're most productive or get your best work done. Don't offer the recruiter information that could hurt your chances of progressing to the next stage of the hiring process.
That being said, you need to be honest, so if there are certain environments that you absolutely can't work in, don't claim you can. You shouldn't announce you struggle to be productive in specific environments, but don't lie about being able to either!
Prep your answer in advance using these four strategies:
1. Research the company
The best way to prepare for this question (and every interview) is to do your research. In most cases, you'll find plenty of information about the company on their website, or you can turn to review sites like Glassdoor to see what people have to say.
Scroll through the 'about us' section, the company vision and mission statements, and the team bios or pictures they include. It may be obvious, or you may have to read between the lines to get a sense of the company, their work ethic, and how formal they are.
For example, if the 'about us' is all about the hard work they do, and everyone's bio has a picture of them in dark suits, it's a good bet it's a pretty formal workplace. Likewise, if they go on about being keyed into fun and everyone has bio pictures in their street clothes, you can bet it's more relaxed.
2. Reach out to your network
Scour your network to find people that either work or have worked at the company themselves or know someone who has. Firsthand knowledge from trusted sources is a great resource.
You can reach out to anyone you have on social media, and obviously your LinkedIn network will be a great place to look for people you know who might have worked there. Or you can comb through your past work experiences and reach out via email or call people you know who could help.
Once you find them, ask your connections whether they know or have heard what the office or company culture is like where you're going to interview. Building up a picture of what the work environment is like at the company will help you avoid any major missteps when you're answering this question.
3. Tie your answer back to what you learned
The best answer you can give will show a connection between the type of work environment you prefer and what you learned about the company's culture through your research. If you can show them you're a natural match for the workplace they've built, they'll feel you're a good fit for the role.
4. Be honest with yourself
It's important you're honest with yourself about this question. Don't aim for jobs with a work environment you're just going to struggle to get your work done in.
For example, if you're the type of worker who needs to work alone, you probably won't be happy working as part of a close-knit team for very long. Compare what you need to work best and what you've learned about the role to decide whether it's the right job for you.
If it is a good fit, congrats! You can walk into the interview knowing you have this question all wrapped up.
Learning about your best work environments is one step toward landing your dream job. If you're wondering about any other part of the interview process, we've put together our best expert advice on the most common questions we get to help you ace your interview.
Example answers to "what type of work environment do you prefer?"
Example #1
I find I'm really flexible when it comes to my work environment. From what I saw on your website, I get the impression the design studio here is a pretty open space and that would work for me, but I've also worked in tight spaces before and been fine. I really enjoy the kind of spaces I saw walking through the office, and I think the kind of environment you've created here would encourage communication and idea sharing.
This answer works because right off the bat you're telling the interviewer how flexible you are, but you're basing your answer on established knowledge you've gathered. This puts you in a great position with them because it shows you're prepared and knowledgeable about the job, two great signs to a recruiter.
Example #2
I've worked in a range of environments, and found they each help me discover something new about myself and how to get my work done. I'd say it's less important to me what the specific environment I'm working in is like because I'm more focused on building relationships with my co-workers that will drive us toward our best results.
In this case, the answer shows that you have experience in different environments, and it's no sweat to you. But, what sets this answer off is turning it into an opportunity to show how committed you are to the team, productivity, and making the most of the work culture for everyone - you'll blow the recruiter away!
Example #3
Having worked in various environments, from very casual and laid-back to fast-paced, I think I adapt well to most. I looked into the company culture and workplace here ahead of our meeting, but couldn't find any details; can you tell me about it?
This answer is excellent if you haven't been able (or couldn't find the time) to research the company culture and work environment in advance. You show right away that you have flexibility, which we want, but also that you were proactive about looking into the company, even if you came up short on this specific point.
Showing this level of initiative presents well to a recruiter. Plus, flipping the question back to them opens up a space for dialogue and engages them, which takes the pressure off of you.
Takeaways
Recruiters ask this to ensure you'll fit into the company culture and setting.
Always reinforce that you're flexible and can work well in various settings.
Avoid being too specific; the interviewer will lose interest if you're a poor fit.
Find out what you can about the company culture and environment in advance.
Be honest if you know you cannot work in the type of workplace you're interviewing for.
We've helped 1000+ people just like you find success in the hiring process through our career counseling service. Whether you need help on the job search stage, prepping for interviews, or while you're trying to negotiate your compensation, we've got experts who are ready to give you advice and help you strategize your next move.
Make your move!
Your resume is an extension of yourself.
Make one that's truly you.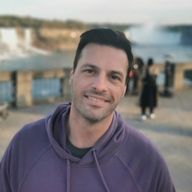 Kevin Roy
After a successful career in the corporate and non-profit worlds hunting for and hiring great candidates for my and others' teams, I spend my time writing on the subjects I love and know most about.