Have you ever gotten all excited about a job ad you saw, only to bump into the "writer's block" minutes later, while starting to write your Cover letter? Typically, most of us find it easier to "shower" others with superlatives, but feel more or less challenged when we have to showcase our own skills. So if you answered "yes" to the above question, you`re definitely not the only one. Not to worry, though – we`re here and got you covered with expert tips on How to sell yourself in a Cover letter!!
In this post, we will take you through the following Cover letter tips let you in on how to sell yourself in a Cover letter. This is what you are going to learn:
"RESEARCH, BABY!": Turn into a Secret agent .

Get personal: Address the recruiter by their name, if you know it.

Your top 3 secret sauce ingredients: tell them why they need to choose YOU.

Add substance: Make the second paragraph a firework of your achievements.

No clashes: Be relatable to the role and the company.

Creativity – WHEN & HOW MUCH: to create the WOW effect.

Call your wolf-pack: Establish a connection.

Go and get it: Finish it off with a strong CTA (Call to action).
Take a look at this Cover letter that has all of the above components:
Dear Mrs Stavropolou,
I am delighted to share with you my motivation for the position of Architect at company a2o.
As a child I have always been mesmerized by looking at streets and buildings` sizes, colours and the emotions that they infused in me and other people as well.
At age 12 I already dreamt of becoming an Architect.
That explains why I am naturally drawn to a2o as an "agency of dreamers with a firm grip on reality".
What better mission for a dreamer with sparkling vision and firmly planted in reality than being united for success with other dreamers? ☺
Hello! My name is Tanya! I`m an Architect with 4 years' experience in Interior design (Hotel & Home furniture, Leisure and Innovative Montessori classroom designs) and Landscape design, paired with a strong motivation to span the effects of 3D art beyond merely just comfort and functionality to elegance and exquisite style.
Moreover, I constantly upgrade my professional skills in line with the latest industry trends. As you can see from my portfolio, in order to create certain ambience and transmit emotions with it, I combine a large number of software's:
3ds Max 2019 | SketchUp | Zbrush 2019 | V-ray 5 | Marvellous Designer | Adobe Photoshop | Adobe Illustrator | AutoCAD 2019
However, I`m always inspired to get acquainted and certified in new professional software.
I love to keep it fresh and lively, when it comes to creating my every next 3D art design.
What attracts me to a2o, apart from the diverse range of nationalities in the company, is the fact that via expert knowledge sharing you cross "borders" and "build" bridges (literally and metaphorically) between the academic world, the arts and society.
I am eager and excited to bring to the "table" my set of Creative Artist skills to a2o`s multidisciplinary team.
I am happy to further discuss with you a2o projects and our mutual collaboration.
Sincerely,
Tanya"
By browsing our 500+ carefully designed Cover letter examples here, you'll kick to the curb any fear to present yourself in the best possible light and sell yourself with a memorable Cover letter, without selling yourself short. Not only you'll find the right template, but the dreaded Cover letter will turn into a piece of cake.
Does it still sound a bit overwhelming?! Let`s get down to business and craft your Cover letter to be proud of!
Research, baby!
Upload & Check Your Resume
Drop your resume here or choose a file. PDF & DOCX only. Max 2MB file size.
Turn into a Secret agent for a day with One mission – of the company. Show that you know the organization inside out.
Have you ever been on a date where you could barely open your mouth, as the other person was talking on and On and ON about them and did not ask you a single question?
Well, I guess this is pretty much how Recruiters feel, when they read a Cover letter, full of fluff that says nothing about the company or how the candidate can meet the employer`s needs.
Of course, you don't need to memorize the organization`s history by heart or cite it year by year as a boring history lesson, but investing the necessary time in a proper preliminary research will demonstrate to the Recruiter that you are serious, committed and don't just apply blindly to any jobs, hopping from one to another.
Moreover, interpret the Mission, Vision and Goals of the organization through your own prism of aspirations and enchant your readers by stating exactly why you resonate with their mission. Imagine a day in your life as an employee of that company and transmit in your Cover letter the enthusiasm with which you will start your work every day! This is a powerful way to build rapport and end up on a shortlist for an interview for the darn job!
GET PERSONAL
Address the recruiter by their name, if you know it.
Take a good look at the job ad for the names of the job poster. If you don't find it there, double check as well on the company website for the correct HR representative for the role you are interested in.
Another creative way to get the right contact, that leaves a lasting impression, is to simply call the HR department, express interest in the job role and ask to which name you should address in your Cover letter.
Try it next time you are applying and let us know what the result was!
Take a look at this example:
"Dear Mrs Stavropolu,
I am delighted to share with you my motivation for the position of Account manager at company XYZ."
And if you want to dive deeper, here is plenty more to read and learn on how to address your Cover letter, so it sells you how it should: What's The Best Way To Address A Cover Letter? .
YOUR TOP 3 SECRET SAUCE INGREDIENTS
tell them why they need to choose YOU.
To charm the HR at "Hello" is required a bit more than just copy/pasting some company facts in a generic Cover letter that drains the life out of anyone reading it. So to infuse your motivation with more selling power, in the very first, introductory paragraph you need to demonstrate flawlessly two simple, but crucial things:
You know really well the company and resonate with its mission;
You bring to the "table" the right skills combo that the managers die to have in-house.
Best way to go about it is to read carefully the job description and clearly highlight the TOP 3 skills you have that make you a catch that the company couldn't afford to miss.
Once you have started on point with this hook statement, rest assured your Cover letter will be read from start to end.
Example of a more formal Opening of a Cover letter:
"I would like to express my interest in the job post Grant writer, currently open at the European Commission. The devotion to social innovation and inclusion of underrepresented groups that the EC demonstrates has always been an inspiration for me. Also experiencing the potential of EC ERASMUS+ program as an international student has been one of the lead factors that have inspired me to pursue a career as a Grant writer. In addition, my extensive 6+ years' experience as a Lead EU Funds Project writer for various international companies and NGOs is asset for the European Commission, as well as for communities worldwide"
More on the proper structure of how to sell your skills in a Cover letter, you can find here: What Should Your Cover Letter Say.
ADD SUBSTANCE
Make the second paragraph a firework of your achievements.
As they say, talk the talk and walk the walk!
Stating your skills right at the start of your Motivation wouldn't necessary guarantee you a seat for an interview, unless you back it all up with the relevant achievements and work experiences. Think of situation/s where you successfully solved a work issue and briefly note it, leaving your audience confident that you will rock it at the current role too.
This would definitely intrigue them to find out more about you! So don't be timid to take the stage!
Bring numbers to your aid, especially if you`re after a Sales or another related position.
Example:
"Via the customized Branding strategy I have created at my past role as Lead Marketing manager, we have increased our Amazon eBook sales by 70% for 2021."
One disclaimer, though: make sure you avoid exaggerating or untruthful statements, as they are quickly detected, especially by experienced HR managers. Plus, there`s nothing that wins others quite like authenticity.
NO CLASHES
Be relatable to the role and the company.
Now that we spoke so much about what you should write in a Cover letter, let`s touch on what you better avoid.
As you probably would not go to an interview for a Preschool teacher, groomed in Prom dress and on high heels, the same way you would not want to apply for an Accountant position at a very conservative company with a Cover letter that would better suit a Graphic Artist role by design and word choice. Right?
Rather than saying you are motivated, let your examples speak about your passion for the job. Hence, stay away from over-worn words that you can see in 90% of the Cover letters out there:
Examples:
"Self-starter", "Detail-oriented"
"I`m confident I would be the perfect person for the job"
And some more:
"To whom it may concern"
"I`m not sure you know"
"Please, feel free to"
To increase the capacity of your Cover letter to sell yourself as an expert, aim to use Power Adjectives and Action verbs to describe yourself.
For some fresh ideas, check out here: https://enhancv.com/blog/words-to-describe-yourself-on-resume-and-cover-letter/ .
CREATIVITY
WHEN & HOW MUCH to get the WOW effect.
Try to match the tone of the organization, while still keeping your unique voice. Being relatable keeps you in the game! Of course, for more Artistic or Humanitarian roles you can let yourself experiment with bold graphic design of your Cover letter, emotions display and storytelling.
More tips on Cover letter design consistency for success, you can read in our post here: https://enhancv.com/blog/cover-letter-design/ .
However, always keep in mind that while you need to come across as approachable and let your personality shine, too much sharing may overkill your chances to be moved forward in the selection process.
So the best strategy here is striking a fine balance between personality appeal and professional tone.
Example of infused originality and demonstrated passion and personality, without using beaten up clichés:
Dear Mr. Wilson,
I'm writing this cover letter to you at 11 pm. Why? Because I just finished speaking with my former co-worker, Jane Smith, who tells me that you're hiring for the position of editorial assistant, and I wanted to apply immediately.
If you are in the mood to play with creativity and bring some freestyle taste into your mission to sell your skills in a Cover letter, this post explains exactly how to do that by telling a story to the Recruiters: https://enhancv.com/blog/how-to-tell-a-story-in-a-cover-letter/ .
CALL YOUR WOLF-PACK
Establish a connection.
Just like Diversity and Inclusion, Organizational culture is a buzz word with growing popularity in recent years. And that is not to be changed any time soon.
Sure enough, company culture is far more than just ping-pong tables in the office and free healthy breakfast. However, if you liked a certain perk that they are offering, no matter how small or big – SAY IT! Maybe the organization has a fantastic Employee Wellness program or inspirational Volunteer or Corporate responsibility policy! You name it!
Anything that you fancy – again – Say it! It will not get unnoticed – as you will – first of all - reaffirm again that you did your research, and secondly – that you are a close match not only for the job role itself, but are an organizational fit too. And any recruiter knows, the more you fit organizationally, the shorter your adaptation is going to be. Ultimately, the happier you will feel!
Here is an example:
"The healthy "work-life" balance is important for me, hence I highly value that you provide your employees the opportunity for home office and have various policies to support (new) parents. Moreover, what a great team climate can be sensed from photos of happy employees on company`s socials!
GO AND GET IT
Finish it off with a strong CTA (Call to action).
Finally, after so many aces you have just poured in your Cover letter, it`s time for one last power-move – the Call to Action. After all, you're selling the best product you've got to offer, right?!
A lot of people feel very weary to use this "card", as asking for a meeting may seem a bit too pushy or even desperate in their eyes. But don't let yourself get fooled. You didn't put all these efforts in your Cover letter, to let it end on a low accord and not seal the deal.
Here are some examples of a great CTA:
√ I look forward to meeting you soon and further discussing this exciting role and the company`s projects.
√ I'm particularly excited about the opportunity to learn more about the company`s current projects and how I can contribute to that effort.
√ I'd love a chance to learn more about this position and demonstrate how I can help (company or team) reach its organizational goals.
For more closing phrases to ramp up selling your professional persona in your Cover letter, check out here: How To End A Cover Letter - Free Samples, Examples, Formats .
Takeaways: how to sell yourself in a cover letter
So now you`re geared up to steal the show and sell yourself like a PRO by following what you have just learned:
√ Bring your confidence on-board.
√ Let your personality shine.
√ Get personal.
√ Know the company and tell exactly what you've got to offer them.
√ Establish a connection between yours and company`s values.
√ Demonstrate passion.
√ Showcase your successes.
√ Be relevant.
√ Don't be generic or cliché-parroting.
To guarantee you will captivate the recruiters with your brand-new Cover letter, refer to this checklist:
Cover Letter Checklist : Learn How To Impress Recruiters
Ready to roll up your sleeves and start writing? If you feel like you need some guiding points, rather than starting your Cover letter from a blank canvas, we`ve got you covered on that one too – check out our 500+ Cover letter examples here: 500+ Cover Letter Examples & Samples for 2023 .
Make your move!
Your resume is an extension of yourself.
Make one that's truly you.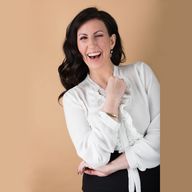 Liliya Foteva
Work Psychologist and Grant writer with 10 yrs experience in the Corporate & Social domain. Communication is my middle name! I love to travel, read (usually a la playa :) ) and chill with friends!