We have to admit, 7 years is a long time to spend finding the perfect candidate for a position. But the Iron Throne selection committee feels the importance of this role warrants our rigorous hiring process. Today, while the circumstances for their elimination were regrettable, the brutal deaths of Tommen Baratheon, Joffrey Baratheon, Stannis Baratheon, Renley Baratheon, and Viserys Targaryen have left us with four top candidates.
Thus, we're now in what we hope will be the final year of the selection process. We've taken a look at their resumes and have some feedback and questions leading into our future interviews.
Cersei Lannister's resume
Upload & Check Your Resume
Drop your resume here or choose a file. PDF & DOCX only. Max 2MB file size.
Cersei's status as a strong and independent woman really comes off well, but will the committee see through her veiled attempt to mask her alcoholism?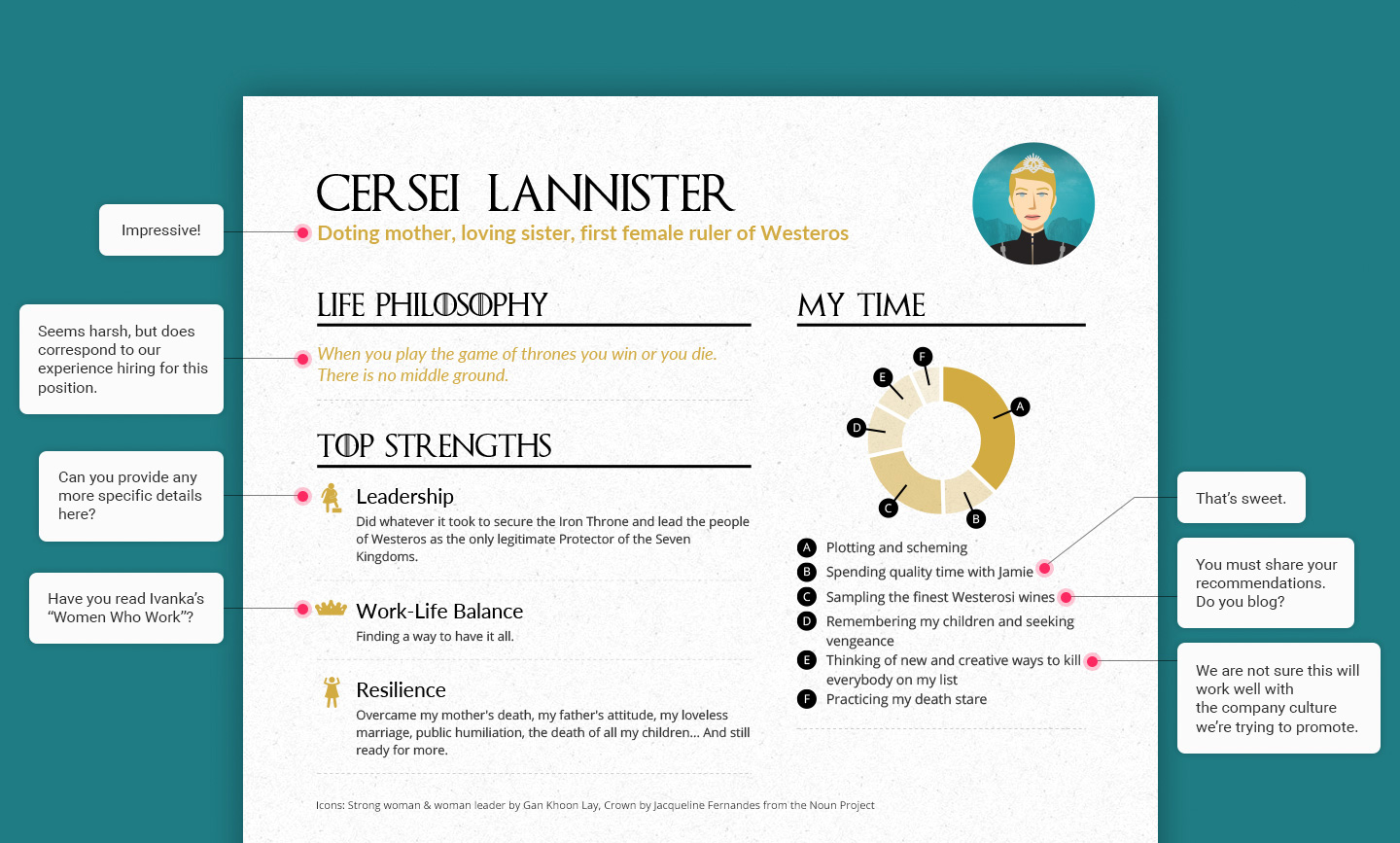 Daenerys Targaryen's resume
Daenerys' resume clearly left the committee with more questions than answers. She's overselling herself in some places and underselling herself in others (slavery pun not intended).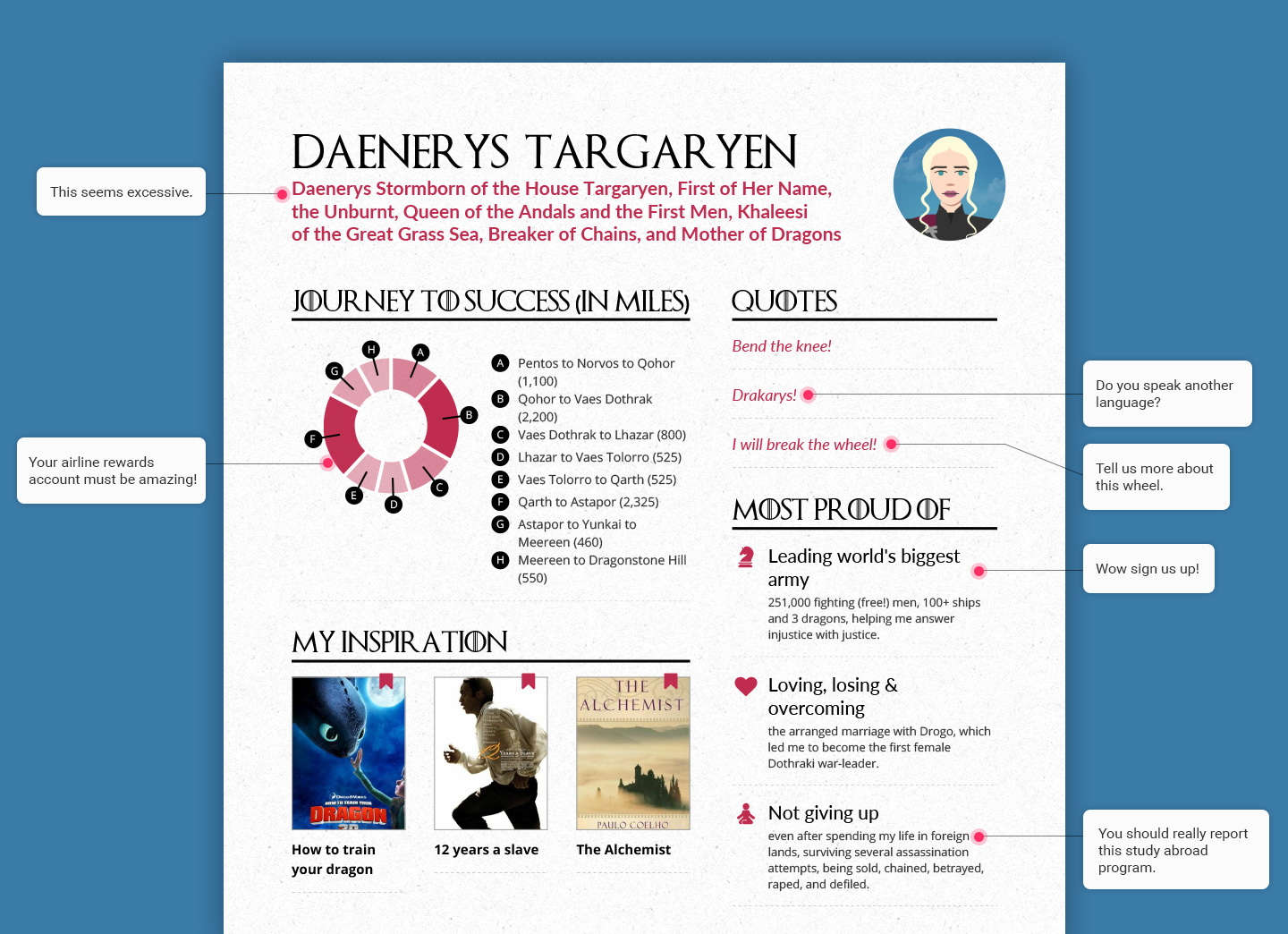 Jon Snow's Resume
As a veteran with possible health problems, Jon has the Iron Throne's HR department very concerned (is being previously dead a pre-existing condition?)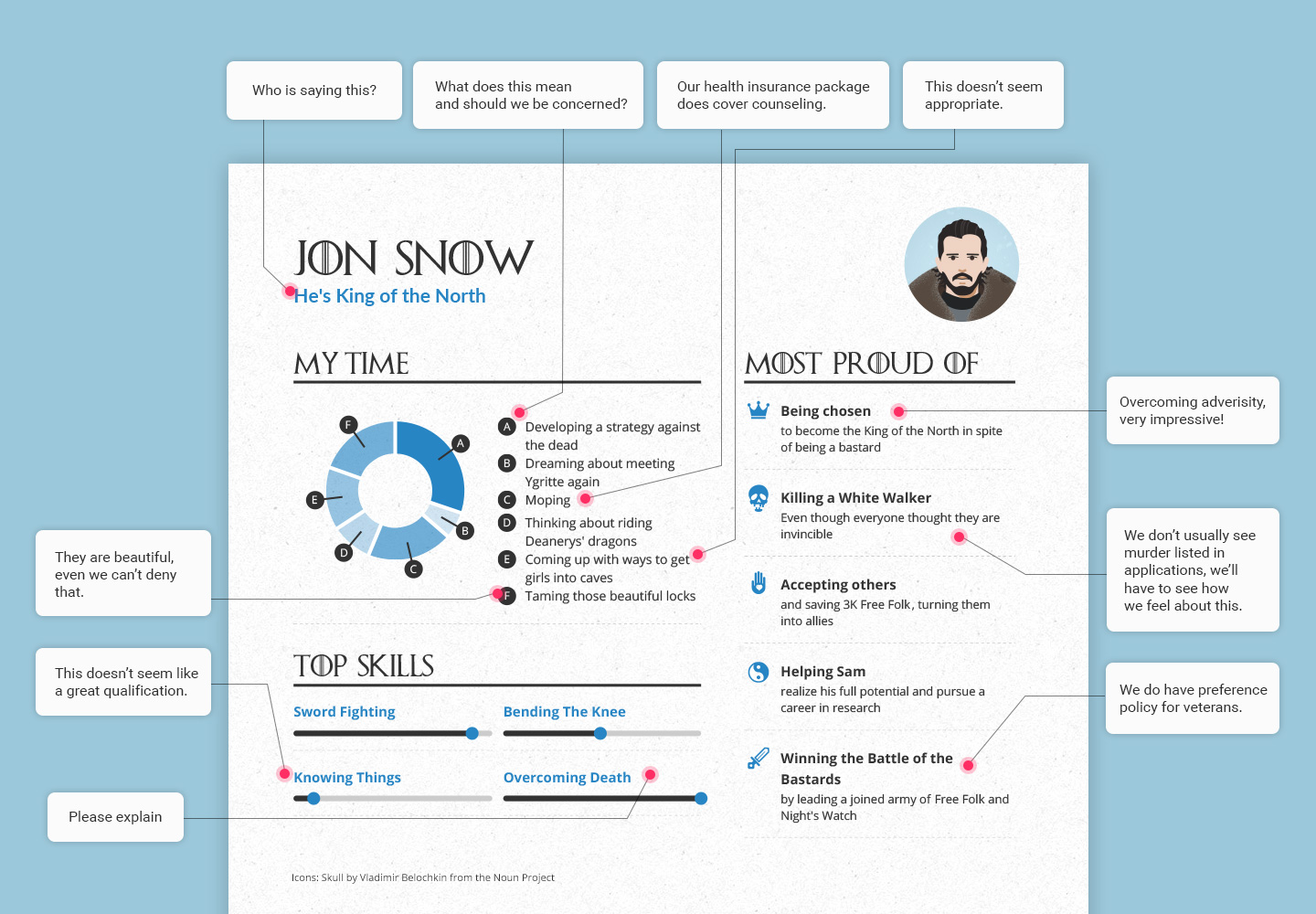 Tyrion Lannister's resume
Tyrion could allow the Iron Throne to fulfill its affirmative action quota, but yet another thinly veiled reference to alcoholism could hold him back.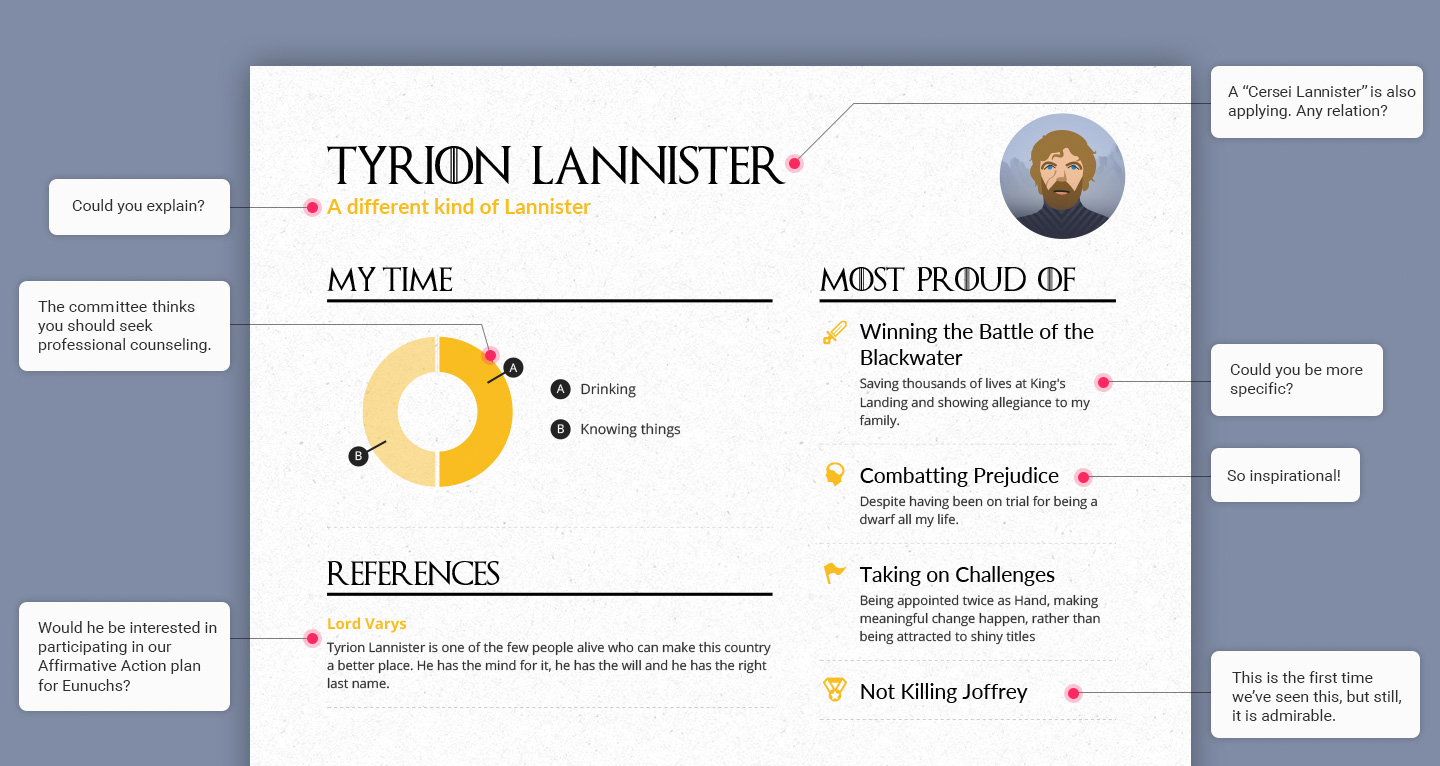 Who would you hire?"?
Which candidate do you think has the best qualifications for the position? The Iron Throne HR department always appreciates feedback on its hiring decisions.
Make your move!
Your resume is an extension of yourself.
Make one that's truly you.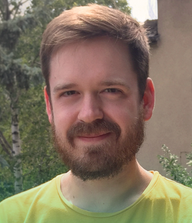 Eric D. Halsey
A writer with a passionate belief in the power of peer to peer learning and storytelling to change lives. Wants nothing more than to spend a day cooking, reading books, or playing board games.