Enhanced Lives is a series which aims to put our customers in the spotlight. In a short interview, we ask about their background, the experience they had with Enhancv and how it helped to improve their career.
Our seventh star is Robert, a motivated young professional, and fighter. He is part of 14% of the Autistic community who make it into a professional employment.
How did Enhancv help him with that? Read on to find out!
Hi Robert, can you tell us a bit about yourself?
Hey, I'm from Manchester and have been working with software for some eight years. I'm passionate about AGILE, Tableau, traveling and photography. I have lived with a high functioning strand of Autism (PDD) my entire life.
What was the reason you created your resume?
I had become bored in the position I was working in for the Financial Conduct Authority. As a Technical Business Analyst, I wanted to get involved in driving a product vision as opposed to being part of the development team.
All around me, I witnessed staff who had been doing the same job for 10+ years. They seemed tentative, trapped and bored. I was afraid I would end up like that. Also, I wanted to move to Product Ownership.
That's why I wanted to create a visually stimulating CV to sell myself better, get my foot through the door.
What do you like about Enhancv? Did you learn anything from it?
As an Autistic, creating a more visual resume with Enhancv in such a simple structure helped me to communicate my abilities clearer. Those who have my condition struggle to describe their talent, skills, and experience. We often prefer very visual methods of communication as this is often the way we are taught to communicate from childhood.
For example, when I was young, I used emotion cards to show others how I feel as I would struggle to explain it. Enhancv's icons (for example the Superman), types of sections, tips & examples and ability to change templates are therefore very suited to a person who has Autism.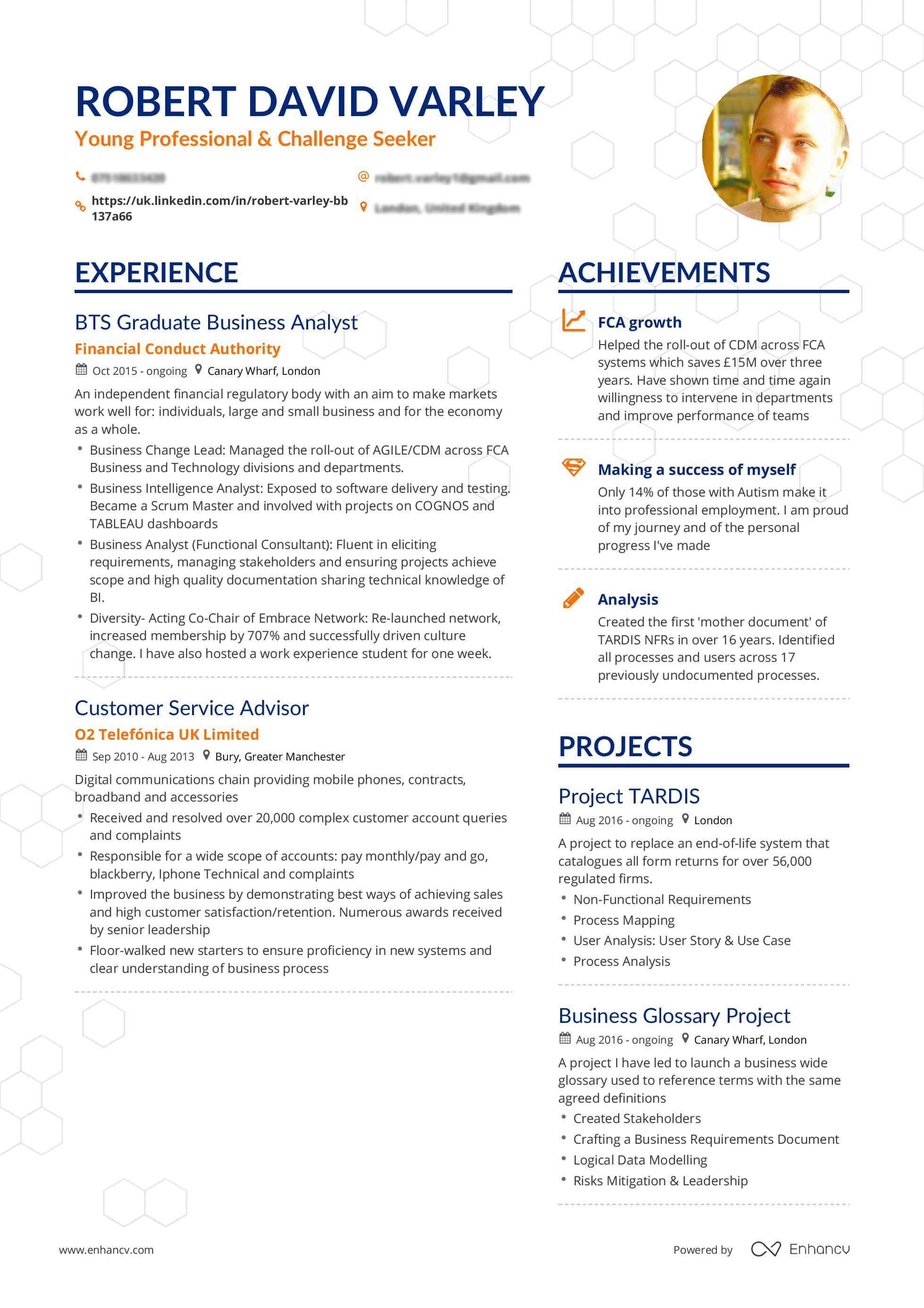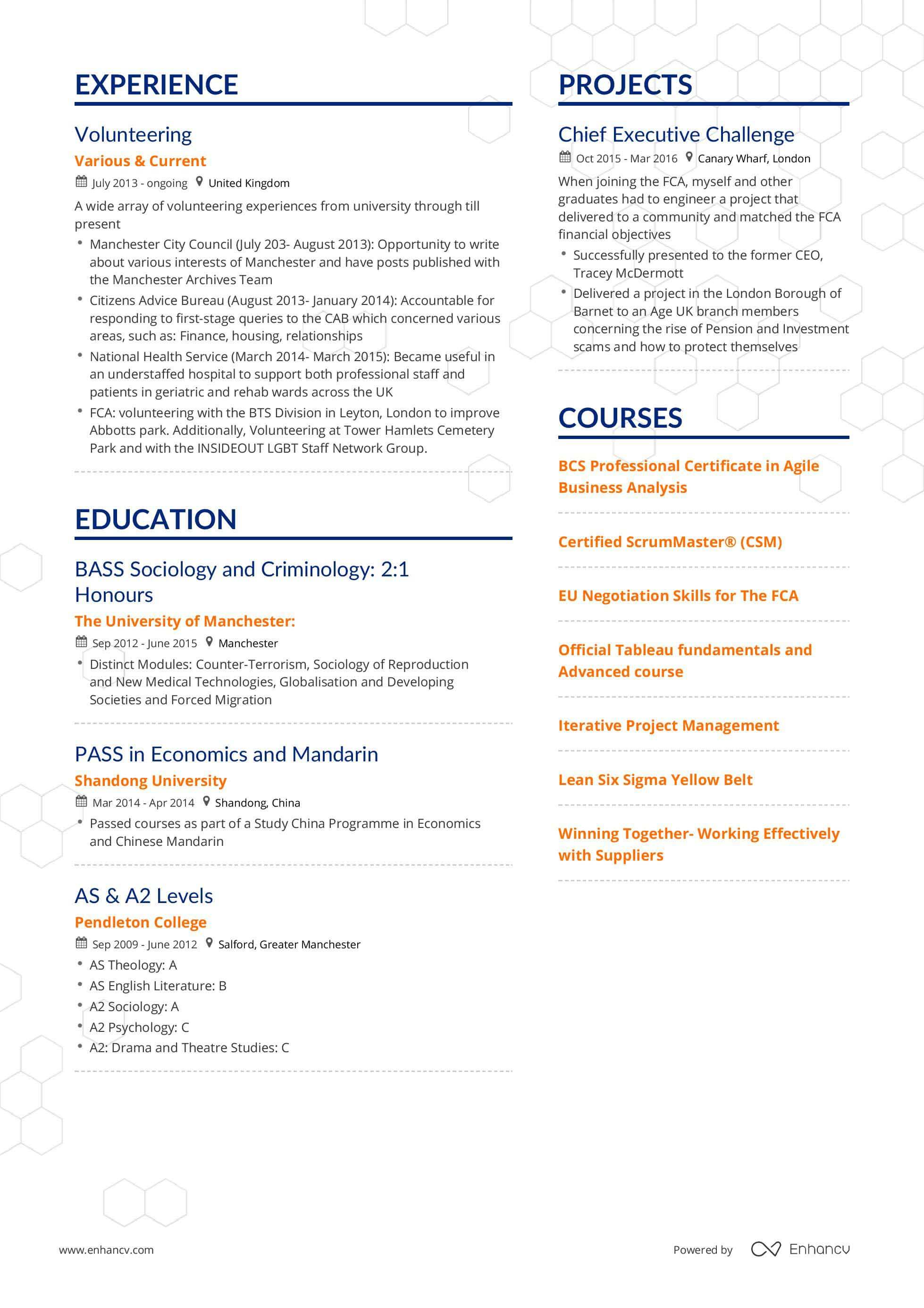 What message would you send to other job seekers out there?
When it comes to searching for a role, having the right resume definitely helps getting from the searching phase into actually landing a job.
The role of recruitment in the market has entirely changed. Historically, staff would stay employed in an organization for 10+ years and this would form their life. In today's changing landscape, we have no choice but to move often and learn things along the way.
My other advice to candidates seeking work is to apply for roles that resolve market gaps/opportunities as these are the most willing/open and offer the least comfort/challenge. Remember the STAR technique. Remember to be confident and if you make it to an interview, remember to ask the question 'Did I cover everything you wanted to learn today?'
I am now a Product Owner and over the last two months in the role, I have thought about Enhancv almost every day. It opened up new ways of showcasing my professional experience and personality. And that brought happiness into my life.
I would like to thank Robert for sharing his experience with us. It means a lot and we hope it will motivate many others to get started and upgrade to more human-centric and performance-based resumes.
If you'd like to contribute to Enhanced Lives series and share your achievements with others, send me a message. I look forward to hearing from you 🙂
Make your move!
Your resume is an extension of yourself.
Make one that's truly you.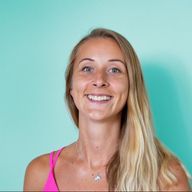 Tatiana Rehmova
A glass half-full kind of a girl and a believer that everything happens for a reason. Loves writing, editing and researching the newest ways of doing things.