Whether you are choosing to change careers or earn a little of money through a side hustle, finding a work from home job can be just what you need to take control of your career.
In a work at home job, you have the freedom to control your own work environment, allowing you the opportunity to cut the commute out and enjoy a better work/life balance.
In this article, we will discuss:
40 work from home jobs
Tips to find a work from home job
If you're ever interested in learning more about how to leverage your previous experience to earn a great work at home job, you should speak to a career counsellor from Ehancv. Our counselors know exactly what skills employers are looking for, and can help you with your remote work search.
40 of the best work from home jobs
1. Affiliate marketer
Affiliate marketing is an opportunity to earn commissions on products and services that you recommend. This is popular among bloggers linked to the products and services that they are reviewing on their website, and they sometimes offer discounts on the products. The average yearly salary is $65,000, with the highest-paid city and state being Chicago, Illinois.
2. blogger
If you're considering starting a blog, you can start by writing about something that interests you, including your previous work experience. Blogging can be a platform for you to create content which offers leading industry concepts, and it can also be an opportunity to earn a great living. The average yearly salary is $38,000, with the highest paid city and state being New York, New York.
If you start a blog, you may choose to start a subscription service where you sell an online course.
3. Bookkeeper
You don't need to be an accountant to be able to hold a job as a bookkeeper, but instead all you need to possess is the ability to ensure data entries are correct, as well as offer financial advice to your clients. The average yearly salary for a bookkeeper is $45,816.
4. Data entry clerk
A data entry operator inputs data to spreadsheets, which is a vital operation for businesses that want to keep track of finances and purchasing trends. The average salary for a data entry clerk in the United States is $38,815, but there are lots of opportunities for advancement within this career.
5. Child caregiver
If you have a knack for taking care of children, then you may be interested in becoming a child caregiver. Opening up your home as a daycare allows you to work directly in the comfort of your own home.
6. Freelance writer
Becoming a freelance writer is a great remote work position, as it offers flexible hours for remote workers. Freelance writers are also in high demand, as search traffic has increased by up to 50%. The most popular forms of freelance writing include social media marketing and copywriting. If you have experience writing content, then this role may be perfect for you.
7. Consulting
Throughout your career, you have gained field knowledge of various industries, including the various services offered in those industries. You could turn your experience into a career in consulting.
8. Personal assistant
If you're the type of person who loves to plan out and organize your schedule, you may be interested in becoming a personal assistant. In order to thrive in this role, you may need basic technical knowledge of word processors and a go to web-based booking system. Another important skill to being a great personal assistant is the ability to problem solve, knowing the appropriate solutions to various issues.
10. Customer service representative
Customer service representatives handle customer complaints and offer appropriate solutions to problems. The median salary of a customer service representative is $36,543.
11. Caterer
If you're the type of person who can whip up delicious dishes, then becoming a caterer may be perfect for you. Caterers provide various services to clients, including creating food on a timely basis for customers who are hosting events.
12. Clinical research coordinator
This is a role that you may not have heard about before, but it offers you the ability to organize and run clinical trials. Without clinical trials, the prescription drugs that we use may not be able to pass FDA requirements. The salary for this role falls between $35,000 and $65,000.
13. E-commerce roles
With lots of different e-commerce websites available, there are lots of opportunities to start your own store.There are many different types of e-commerce roles that you could take on, including:
dropshipping
whole sailing
manufacturing
creating subscriptions
14.Content editor
If you've got a great attention to detail and a good understanding of how to craft a great sentence, then you may find a role as a content editor. Entry-level content editors can make $37,000 year with no prior experience, but the average content editor can make upwards of $50,284 a year.
15. Event planner
If you're the type of person who loves to plan out parties and events, being an event planner may be a logical next step in your career. Event planners can perform a lot of their duties within the comfort of their own homes while meeting with clients during on-site meting at places like reception areas and halls.
16. Creating instructional videos
For those who have a unique aptitude to create and edit instructional videos, they may find success creating videos on Youtube or Vimeo. Some video content producers can even monetize their content by enrolling in Youtube's partner program, and are able to earn a substantial income.
17. Create an online course
Many who have years of professional expertise prefer to teach on the topic through an online course. Online courses range from zero dollars to $300, and, in order to make a livable wage, you'll have to have several people enrolled in classes.
This may be more difficult than other remote jobs, but after your course gets notice, you can make a good living off your courses. It's also passive income, as you can record your classes and use the same video recordings for each new person.
18. Grant writer
Lots of different nonprofit organizations rely upon grants to keep their businesses running, but writing grant applications can be difficult. That's where grant writers come in. The average grant writer can make $50,139 per year.
19. Creating home-made crafts
Are you especially handy? Then you may be able to earn some money selling the crafts that you make. Websites like Etsy allow you to market your products to a large audience.
20. Music teacher
Another great way to make money at home is to teach music to students. The average yearly salary for a music teacher is $44,463.
21. Personal Trainer
If you have some experience in coaching athletes and helping people to stay fit, you may be able to market yourself as a personal trainer. Personal trainers provide their clients with expert fitness tips to lose weight and gain muscle.
22. Personal Chef
A personal chef attends to the needs of one or more clients, cooking for them and providing nutritional advice. While working as a personal chef, you can expect significant compensation for your role, and the average salary for a personal chef is $74,673.
23. Landscaper
If you don't mind getting her hands a little dirty, opening up your own landscaping business may be something that works perfectly for you. Landscaping is a scalable business, and you can begin by simply cutting your neighbor's lawns, moving up towards creating aesthetically pleasing outdoor environments.
24. Seamstress
If you're skilled with the sewing machine, you may consider becoming seamstress. Seamstresses help to mend clothing, fixed sippers and buttons, and provide alterations to clothing.
25. Photographer
Being a photographer means is that you know how to present your clients in the best way possible. It goes past just buying a nice camera and taking shots of people, but includes understanding how to harness lighting to emphasize your clients.
26. Virtual assistant
Virtual assistants help to organize professional's schedules, helping them to maximize the time that they have available. Virtual assistants receive more flexibility than in-office assistants, as you can work in the comfort of your own home. The average hourly salary for a virtual assistant is $16.44/ hour.
27. pet groomer
If your passion for animals goes far beyond simply caring for them, maybe you'd be interested in becoming a pet groomer. Pet groomers clean, maintain, and care for animals within their care. Becoming a petgroomer is an easy business to start within your own home, using your sink, pet-friendly soap, and towels.
28. Hair stylist
If you're the type of person who everybody turns to when they need a good haircut, then you should think about using your skills to make a bit of money. Starting a hairstylist studio from the comfort of your own home is easy to do, and you can expect to earn a decent living from this career. The starting hourly pay for a hair stylist is $11.71.
29. Manicurist
Becoming a manicurist allows you to be an artist, with people's nails as your canvas. If you are interested in becoming a manicurist, you should consider offering your services to a few friends, asking them for advice.
30. Start a podcast
If you've always wanted to share insights into a specific topic, then you should create a podcast. Once you build a following, you can monetize the podcast and earn a substantial amount of money from it.
31. Handy person
Know how to swing a hammer? Then you may have the opportunity to become a handy person, doing odd jobs in around your community for people who don't have as much construction experience as you do.
32. Stylist
If you enjoy fashion and advising friends and family members on what outfits to wear, then you may be interested in becoming a stylist. A stylist helps to point their clients toward the best outfits to wear on certain occasions or while out on a stroll around town.
33. Self-publish a book
Maybe you've always had an idea for a book kicking around your head, but you just never put pen to paper. By writing an e-book and self-publishing it, you can create a steady stream of passive income.
34. Translator
If you are fluent in over one language, becoming a translator may be a great way for you to earn money online. There are lots of international companies which would enjoy having someone on staff who can easily communicate the subtle nuances of a second language.
35. Travel agent
Although there are a lot of agencies that handle travel, there is a need for virtual travel agents to help clients book their vacation, learn about the destination, and discover how to get the most out of your trip.
36. Online tutor
There is always a need for online tutors, especially if you are fluent in English and would like to teach English as a second language. In the comfort of your own home, you can provide students with lessons, and help them to get a better grade.
37. Voice acting
If you have a velvet voice which can easily captivate an audience, you should consider voice acting. Voice actors provide background narration to commercials, audiobooks, and online marketing materials. When starting out in the voice acting business, you can expect to earn $20.56 per hour.
38. Web developer"
Do you have good coding skills and an eye for design? Then becoming a web developer may be the best work from home job for you. As a web designer you can expect an average salary of $50,098.
39. Social media manager
If you're interested in creating top-notch social media content, then becoming a social media manager is a perfect remote job for you. Social media managers handle creating posts with eye-catching subject lines and monitoring the impact of those posts.
40. Transcriptionist
Transcriptionists offer much needed service to businesses because they can easily record and transcribe major business meetings. Having someone who can effectively take words and create a written document can save time and create an accurate account of dialogues within meetings.
How to find work from home jobs
Lean into your expertise
Whatever you're good at, use that skill to see if you can make money from it. Follow the path of least resistance and pick a career which you already have skills in. This will save you a lot of headaches and frustrations later on down the road, as you'll feel ill-suited for your new role.
Strike out and try something new."
For all that said about using your own expertise, you need to be willing to try something new to see if it's something that you like doing. You can't be so afraid of failing that you are not willing to try new things, and instead should branch out and dabble in things that you've never tried before.
Takeaways
There are a lot of opportunities for work from home jobs
Lean into your professional expertise, as you can become a thought leader within your industry.
Don't be afraid to try something new as you look for a new job that fits you.
Interested in making the switching careers? Speak with a career counselor from Enhancv, as they can help you to navigate the new work from home landscape.
Make your move!
Your resume is an extension of yourself.
Make one that's truly you.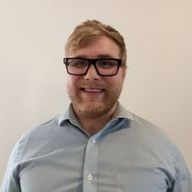 Dave Van Kooten
Is a human resource expert that helps passionate jobseekers to put their best foot forward to prepare for an interview. He believes that success can be achieved through going out of your comfort zone.