Before starting to write your CV and chase after your dream job, you need to figure out what exactly you want to accomplish with it.

That's because your CV goal determines what format it is going to use.

And no matter how much you want there to be one universal format that always gets the job done just right, there isn't one, and you will have to go through the choosing process.

We are here to help you, in this article, we are going to get the answers of the two most important CV format questions:
What are the most used CV formats?
Why these CV formats are the most popular?

And we are going to leave you off with some great tips and tricks and 5 unique Enhancv examples to get you going.

If you want a great design just like these in the examples, you should try out our CV Builder and build your own unique CV in no time.

But if you are ready to jump into the topic of CV format, stick around.
What are the most used CV formats?

Upload & Check Your CV
Drop your CV here or choose a file. PDF & DOCX only. Max 2MB file size.
When it comes to CV formats, you have 3 main formats to choose from:
Reverse-chronological CV
Function (or skill-based) CV
Hybrid CV

But before we go into depth with each one of them, we need to give you one important piece of advice – stay away from the traditional CV format because it's outdated in a digital economy like today.

Nowadays, the industry relies more on skills and experience over qualifications (although they're still significant and shouldn't be disregarded).

Because of how similar candidates can be, even if you meet all the job requirements, you're not going to be guaranteed a spot. You need to make a memorable impression on the hiring manager.

If your CV is no different from everyone else's, you will be depending mostly on chance to get your interview.

Now when we have that out of the way, let's dive into each of the three main CV formats.
Reverse chronological CV

The reverse chronological CV format is the most common one, which often makes it the best choice, as hiring managers are really familiar with it.

This format is mainly focused on your work history, and, as you can guess, it lists it in reverse chronological order.

If you have less than 4-5 years of work experience, the reverse chronological CV makes up for it by shaping the hiring manger's focus towards your strengths instead. With the way they're formatted, they're designed to draw attention away from your employment history gaps while still providing a clear narrative of your career.

Make sure each work experience entry in your work experience section has the following:
Your position
Name of the company
Dates of employment
A bullet list with up to 5 bullet points – make sure you don't fill them all with duties, hiring managers are much more impressed with achievements. That's also the place to quantify your achievements whenever possible.

This CV format is most ideal if:
You have gaps in your career timeline
You plan on working in a new industry or role that's different to what your background says
You have limited work experience to show for
Functional CV

Unlike the reverse chronological CV, the functional CV is focused mainly on your skill set, and that's why it is also called skills-based CV.

The two most important parts of your functional CV are your CV objective and your skills section.

In your CV objective, you would want to briefly explain why you want to pursue a career in the field you are applying for, and give the hiring manager a taste of the most essential skills you have mastered.

When it comes to your skills section, make sure you list only relevant ones.

And don't just throw in words that sound good, make sure you provide proof and examples of when and how you applied them.

You need to keep in mind that hiring managers are not very fond of that CV format, as it steers away from what is most important to them – your work experience.

But there are cases when this format is your best choice. It's most ideal for applicants who are:
Considering an entirely new field in the workforce of your career journey
You have transferable skills or experience that are relevant to the job vacancy
You have gaps in your career timeline or have been unemployed for a long time
Hybrid CV

A hybrid CV is the third, and arguably the best CV format you can use in many cases. It combines all the best feature from the reverse chronological and the functional format.

It's a great choice if you have work experience to show, but have some work history gaps.

You're not limited to just one area of your CV. Instead, you can incorporate and merge different parts of the chronological and functional skills-based CV format to showcase the results you can potentially deliver for them.

If you have some work experience in your career to talk about (at least 1-3 years), use this CV format instead of the functional skills-based CV. It makes gaps less noticeable and signifies to hiring managers you have a stable employment timeline.
Why these CV formats are the most popular?

Each of those CV formats have their own goals. What's more important to know is that they're effective enough to get the job done.

Hiring managers are likely going to use an ATS (Applicant Tracking System) to check your CV. It's more time-efficient for the application process and quickly takes out the unqualified candidates.

Of all the CV formats, the reverse chronological format is the most used one. It's mainly because hiring managers are most familiar with it, and they can instantly see whether you're experienced or not.

On the other hand, you can combat this by showcasing your personality, as well as making the details and readability level of your CV relatively better and easy to digest.

However, to do this, you need to take a straightforward yet creative approach.

The safest way to go is to present your CV in a simple, minimal way, which will also prevent you from building a CV that's too complicated to understand.
Tips and tricks

Now that you understand all the basics for your CV format, it is important to go through a few essential details.
Pass the ATS test

Applicant Tracking Systems (ATS) are getting more and more popular with hiring managers in companies of all sizes.

These systems are used for pre-selection of candidates and are designed to use for specific keywords in your CV.

In order to make your CV ATS-friendly, you need to:
Enhancv has optimized CV formats that make the whole CV building process enjoyable, since it's so easy to create your own CV.

On top of that, you can rearrange different building blocks to the way you prefer, and most of the technical details are already taken care of.

The only thing you really need to do is alter the contents of the CV appropriately, personalizing and tailoring it to your job position/company you're applying for.
Takeaways

We are all done, you are now ready to choose the best CV format for your next application.

Let's remember the three main format you need to choose from, and what differentiates them:
Reverse chronological CV format – focuses on your work experience, and presents it in reverse chronological order. It is the most preferred CV format, as it is easiest to understand by hiring managers
Function (or skill based) CV format – focuses mainly on your skill set. You should only consider this format if you lack any experience in the field you are applying for, as it is not really liked by hiring managers
Hybrid CV format – combines all the best features from the reverse chronological and the functional CV format

Take into account our tips and tricks, and don't forget to check out our unique examples from Enhancv once again, before you get started on your own CV.
Make your move!
Your CV is an extension of yourself.
Make one that's truly you.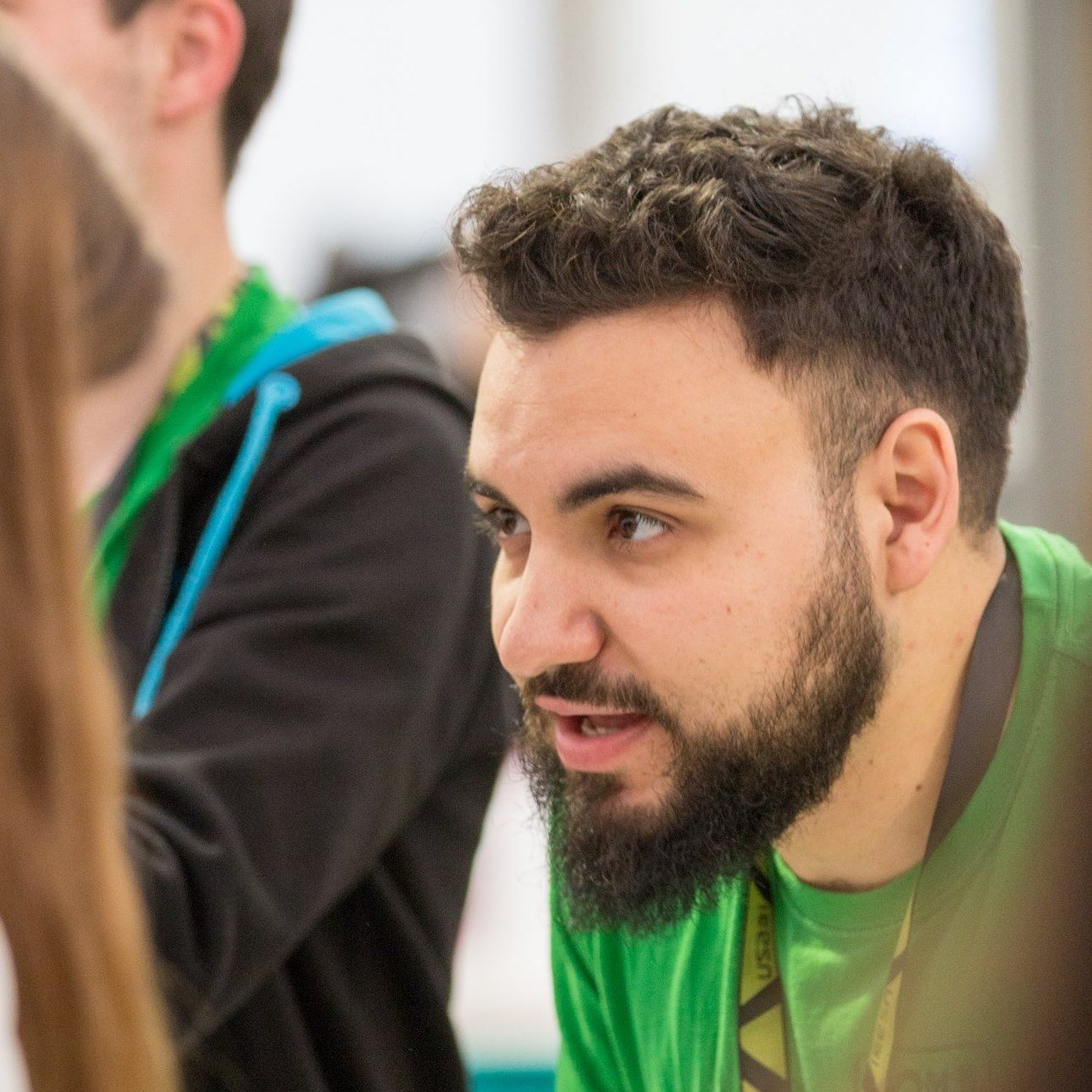 Kal Dimitrov
Kal is a CV expert @ Enhancv. He frequently publishes blog posts around CV writing, cover letters & job applications. Kal also runs a Career Accelerator Bootcamp for young graduates.