A great CV contains a lot of important information. It shows potential employers why you're the right candidate for the job.
Qualifications carry a lot of weight on your CV. Companies may require that employees have certain qualifications to fill a position.
Don't miss an opportunity by leaving out key qualifications on your CV!
Qualifications provide evidence of your suitability for a role and highlight your knowledge in particular areas.
Types of qualifications listed on your CV will vary based on your experience and role. This can include academic, vocational, and professional qualifications.
Read below for our guide on how to list qualifications on your CV and browse examples for inspiration. When you're ready, use our CV builder to create your own CV today.
Is your resume good enough?
Drop your CV here or choose a file. PDF & DOCX only. Max 2MB file size.
Listing academic qualifications on your CV with templates
Academic qualifications are a key element of your CV. Depending on your role and level, a degree or certification may be a requirement.
The academic qualification section of your CV doesn't typically contain much detail. In most cases, only the awarding institution and the name of the qualification is necessary.
You may also choose to include the location and the date achieved. Dates are especially relevant if it is the type of certification that requires renewal every few years.
The position of your academic qualifications section depends on their importance in relation to your target job.
If the job you're applying to lists a particular degree as a requirement, your education section should be somewhere eye-catching like at the top.
Here is an example of a CV that highlights your academic qualification section.
This candidate lists their education at the natural start of the reader's eye line so it will be noticed immediately.
If education is relevant to the job but not a priority, it's okay to put it toward the bottom of your CV.
Here is an example of a CV that lists academic qualifications at the bottom.
This candidate focuses on their work experience and strengths before they get to their academic qualifications.
Click on either of these CV examples to use them as a template and add your own information in our CV builder.
There are a few factors to consider when including qualifications that you haven't completed yet.
If you are in pursuit of certification for a particular skill and your target job requires expertise, you may want to leave it off your CV until you have completed it. Potential employers will want to see that you have achieved proficiency.
Alternatively, education in progress shows commitment to growth and experience in a particular field or skill.
If you are in pursuit of a degree, you can include the name of the degree and issuing institution.
For dates attended, you can list the start date and write the end date as "ongoing" or use the anticipated completion date.
Here is one example of listing academic qualifications that are in progress.
Listing vocational qualifications on a CV with examples
Vocational qualifications highlight practical skills and industry knowledge. They show potential employers that you're experienced in your field and qualified to do the job.
Vocational jobs are skilled labour positions that utilise a very specific skill. Examples of vocational careers include construction, automotive mechanics, commercial driving, and landscaping.
Requirements for vocational jobs are generally more focused on training in specific skills rather than a university degree. Often a specific certificate or licence is required.
Perhaps you attended a vocational school or learned skills in the field as an apprentice. Or maybe you have obtained a licence for a particular job.
Highlighting vocational qualifications on a CV is crucial for vocational jobs. If you have achieved results in the field using your specialised skills, you can show this in your work experience.
Here is an example of a CV experience section that highlights vocational skills.
•

Achieved a 98% success rate for on-time deliveries for 2 consecutive years

•

Obtained Driver Certificate of Professional Competence (CPC) which resulted in a 50% increase in deliveries

•

Received award for Best Vehicle Maintenance at annual commercial driving conference in 2021
RIGHT
If you have certificates or licences in your field that make you qualified for the job, definitely include them in your CV!
Companies will see that you are committed to your career and have already saved them the trouble of going through the certification process.
Here is an example of a certification section in a CV.
Driver and Vehicle Standards Agency (DVSA)
Driver Certificate of Professional Competence (Driver CPC)
Driver and Vehicle Agency (DVA)
RIGHT
You may have obtained vocational skills in a formal training or course that did not result in an official certification.
This should still be included on your CV as it shows skill development and experience in a specialised area.
Here is an example of a section for training and courses on a CV.
Advanced Engine Rebuilding
Automotive Vocational School
RIGHT
Remember to keep your certifications up to date and continually improve your skills. Update your CV so that it is always an accurate representation of you.
Listing professional qualifications on a CV
Professional qualifications demonstrate a commitment to continued learning and specialisation in your field.
This is especially helpful as you advance in your career and aim to achieve high-level positions.
Companies want employees who are dedicated to their industry and will grow in their roles. Showing your commitment with a professional degree or qualification will make you a stand-out candidate.
There are some similarities between vocational qualifications and professional qualifications. You may even have some overlap of the two in your specific situation.
The main difference is that vocational qualifications focus on a specific skill or job function, whereas professional qualifications focus on your career as a whole.
For example, becoming a lawyer requires professional qualifications. Lawyers attend years of school, pass exams, and obtain a licence before being professionally qualified to practise law.
Tailoring qualifications on your CV to job applications
If you've had a long career working different types of jobs, you probably have many qualifications to choose from.
Always tailor your CV to fit your target job. This includes qualifications. If you have many, only include the ones that are relevant to the job you're applying for.
For example, if you have a certification to teach English but are applying for an accounting job, there is no reason to include it in your CV.
Irrelevant information just takes up space on your CV and overwhelms potential employers who are trying to get a clear idea of the type of candidate you are.
If you do have several relevant qualifications, determine how you want to rank them on your CV.
Present them in a way that highlights the qualifications most important to the job. Maybe you want to order them by relevance or prestige.
Do a bit of research on your target company and industry. Be sure your CV highlights your most relevant qualifications and skills.
Key takeaways for listing qualifications on your CV
Showcase qualifications on your CV to show potential employers why you're the right candidate for the job.
Position academic qualifications on your CV depending on their importance in relation to the job. Keep education details minimal and include only what is relevant.
Highlight vocational qualifications for jobs focused on specialised skills. Include vocational school training, apprentice experience, and certifications.
Include professional qualifications on your CV to show dedication to your industry and commitment to growing your career.
Always update your CV with the most current information and only include information that is relevant to your target job.
Frequently Asked Questions (FAQs)
Should I include qualifications that aren't relevant to the job I'm applying for?
There is no need to include qualifications that are irrelevant to the job you're applying for. This will only take up space and make your CV overwhelming to the reader.
If you are changing careers, do include transferable skills. This will show how experience in your past roles will be helpful in your desired role.
How should I list qualifications if I've recently returned to education?
If you have recently returned to education and want to list it on your CV, you can list the date of completion as ongoing or the anticipated end date. Additional qualifications outside education that are relevant to your target job should be included on your CV.
Make your move!
Your CV is an extension of yourself.
Make one that's truly you.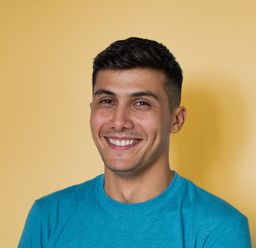 Volen Vulkov
Volen Vulkov is a CV expert and the co-founder of Enhancv. He applies his deep knowledge and experience to write about a career change, development, and how to stand out in the job application process.