Wondering how you can grab a recruiter's attention to secure that all-important call-back? Adding a well-crafted objective near the top of your CV is a simple way to make a great impression.
With a strong CV objective, in one or two sentences, you can summarise your interests so a hiring manager knows that you qualify as a great fit for the role they want to fill. But they'll also scrutinise your objective for other info or any mistakes they can find, so you should be thoughtful in crafting it.
In this article, we:
Explain what a CV objective is
Lay out the components of an effective objective
Describe how you can create a stellar objective of your own
Include 9 expert examples to inspire your own CV objective.
Your CV tells a recruiter who you are as a professional, and you want to give the best impression. If you're wondering what your CV says about you or how to improve it, contact our career counselling service for feedback or any other career-related questions.
We've helped thousands of people succeed in their job search and are here to help you. Contact us about anything from CV writing and design to interview prep, contract negotiations, and any other questions you have about reaching your career goals.
Is your resume good enough?
Drop your CV here or choose a file. PDF & DOCX only. Max 2MB file size.
What is a CV objective?
A CV objective (AKA a career objective or professional summary) is a brief statement included near the top of a CV layout that provides a concise overview of your career goals and aspirations. You could also highlight how your skills, qualifications, and experiences make you a strong candidate for a particular job or industry.
The main function of your CV objective is to grab the hiring manager's attention and give them a clear understanding of your career direction and how you align with the job opening. Think of it as an introduction that sets the tone for the rest of your CV and presents a snapshot of who you are as a professional.
The components of an effective CV objective
While the details of your CV objective should be unique, here are a few key aspects you should always include:
Career goals
Be sure to mention your career ambitions and where you see yourself in the future. This communicates your long-term plans and helps the employer understand your motivations and direction.
Job relevance
You have to tailor your objective (like every part of your application) to the specific job or industry you're applying for. It should highlight the skills, experiences, and qualifications that make you an ideal candidate.
Value proposition
A strong objective helps you sell yourself by summing up the value you'll bring to the employer. It should emphasise the unique strengths, achievements, and attributes that make you stand out from other candidates.
Unique qualifications
It's important to highlight your distinct qualifications or experiences that set you apart from other candidates. These could include specialised certifications, unique industry knowledge, language proficiency, or any other relevant skills or attributes that make you an exceptional fit for the job.
Conciseness
A CV objective should be brief and to the point, usually one or two, and no more than three sentences. It should provide a compelling summary without going into detail or repeating information you've included elsewhere in your CV.
Personalisation
We'll stress this again: you have to customise your objective for each job application. Tailor it to the specific requirements and culture you'll find at the workplace, highlighting how you align with their needs and will fit in.
Crafting an impactful CV objective
Sitting down to write a CV objective can be intimidating. Where do you start? How can you pack everything you want to say into just a few sentences?
These simple tips will help you create your own stellar CV objective:
Align the objective with the job description
It's crucial to align your CV objective with the specific job description and requirements of the job you're applying to. Doing this demonstrates your understanding of the employer's needs and showcases how you're uniquely qualified for the position.
By customising your objective, you directly address the key skills, qualifications, and experiences the employer is looking for. This will increase your chances of being noticed and considered for the role.
Tailoring your objective also shows your genuine interest and commitment to the specific job, which makes a compelling case for why you're the ideal candidate.
Highlight your qualifications and skills
To showcase your relevant qualifications and skills in the CV objective and demonstrate your value to the employer, provide a concise and impactful summary of your key attributes:
Start by identifying the specific and essential qualifications and skills mentioned in the job description.
Tailor your objective to highlight how your past successes match the required qualifications and skills.
Use strong action verbs and measurable achievements to reinforce your abilities and accomplishments.
Keep it concise and focused
It's important to keep your CV objective short and to the point, but that can be tricky. Here's our best advice on how to do it:
Be selective
Choose the most relevant and impactful information to include in your objective, and avoid unnecessary details or generic statements. Focus on key qualifications, skills, and experiences that align directly with the job you're applying for.
Use clear and concise language
Get your message across most effectively using simple and straightforward language and avoiding jargon or filler words. Also, use action verbs and concise phrasing to make your objective more impactful.
Be specific
Instead of general statements, provide specific examples or achievements that demonstrate your skills and qualifications. Quantify your accomplishments whenever possible to add credibility and have a stronger impact.
Keep it brief
Aim for an objective that can be read and understood at a glance – one or two and no more than three sentences. Remember, your objective is a snapshot of why you're a good fit, not a detailed account of your career history.
Review and edit
Once you've written your objective, review it to be sure it captures your career goals and highlights your relevant qualifications, and get feedback from people in your network. If anything is redundant, repetitive, or unclear, you'll catch it before the recruiter sees it.
Examples of CV objectives for various jobs
Here are 9 custom CV objectives we've tailor-written for different job roles.
For a Marketing Manager position:
Dedicated marketing professional with a proven track record of driving successful digital marketing campaigns. Seeking a Marketing Manager role to leverage my expertise in strategic planning, brand management, and data-driven insights to deliver measurable results and contribute to the growth and success of the organisation.
For a Software Engineer position:
Highly skilled software engineer with a strong background in full-stack web development. Seeking a challenging role where I can apply my expertise in front-end and back-end development, along with my proficiency in languages like JavaScript, Python, and SQL, to create innovative and efficient software solutions that meet user needs and drive business objectives.
For a Factory Worker/Trade Position:
Hardworking and detail-oriented individual with 10-yrs experience in factory operations and skilled in trade work. Seeking a challenging position within a manufacturing environment where I can apply my strong work ethic, technical skills, and ability to work collaboratively in a team setting to contribute to the efficient production process and deliver high-quality outputs.
For a Human Resources Coordinator position:
Results-oriented HR professional with a passion for talent acquisition and employee development. Seeking a Human Resources Coordinator role to use my strong interpersonal skills, knowledge of HR policies and procedures, and experience in recruitment and onboarding to support the organisation in attracting, developing, and retaining top talent.
For a Sales Representative position:
Dynamic sales professional with a proven track record of exceeding targets by 8% and driving revenue growth by 13% in the last quarter. Seeking a Sales Representative role to use my strong negotiation skills, persuasive communication style, and ability to build and maintain client relationships to drive sales success and contribute to the company's bottom line.
For a Project Manager position:
Experienced project manager with a demonstrated ability to successfully lead cross-functional teams and deliver complex projects within scope, budget, and timeline. Seeking a Project Manager role to leverage my strong organisational skills, strategic mindset, and expertise in project management methodologies to drive efficient project execution and ensure successful outcomes.
For a Retail Sales Associate position:
Customer-focused retail professional with a proven track record of delivering exceptional service and increasing individual annual sales by 8% year over year. Seeking a Retail Sales Associate role to leverage my strong interpersonal skills, luxury product knowledge, and ability to build rapport with customers to provide personalised shopping experiences, increase customer satisfaction, and contribute to the store's overall success.
For a Graphic Designer position:
Passionate and innovative graphic designer with a strong portfolio showcasing creative and visually compelling designs in consumer goods advertising. Seeking a Graphic Designer role where I can apply my expertise in Adobe Creative Suite, typography, and branding to create impactful visual experiences that resonate with target audiences and elevate the brand identity of clients or the organisation."
For an Entry-Level Customer Service Representative position:
Motivated and customer-focused professional seeking an entry-level Customer Service Representative role. With a friendly and empathetic approach, excellent communication skills, and a strong work ethic, I aim to provide exceptional customer service and create positive experiences that build customer loyalty and support the company's reputation.
Takeaways
A CV objective is a brief summary that highlights your goals and qualifications.
Keep it concise – aim for 1-2 sentences.
Describe how you're uniquely qualified and the value you bring to the table.
Explain how you and your goals align with the company and its goals.
Use impactful action verbs and measurable achievements where you can.
Your CV is the first impression a recruiter will get about you, so perfecting it is critical. If you have any questions or doubts, or want feedback about your CV before submitting it for an application, contact our career counselling service.
We've helped thousands of people succeed in their job search, and we can help you. Contact us about anything from CV writing and design to interview prep, contract negotiations, and any other questions you have about reaching your career goals.
Make your move!
Your CV is an extension of yourself.
Make one that's truly you.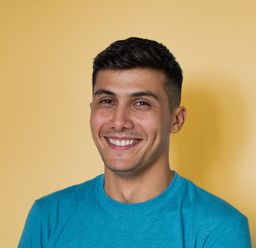 Volen Vulkov
Volen Vulkov is a CV expert and the co-founder of Enhancv. He applies his deep knowledge and experience to write about a career change, development, and how to stand out in the job application process.