Not all skills are created equal when it comes to the job market. There are technical skills that require practical knowledge of workplace tasks, and interpersonal skills for working with others.
This is the difference between hard skills and soft skills.
Every job requires some combination of the two. Depending on your industry and role, it may be one more than the other.
The key is finding the right balance of hard skills and soft skills for your CV.
Maybe you work a technical job and aren't sure what soft skills are valued in your field. Or maybe you're moving into a leadership position and can't decide what soft skills should go on your CV.
Maybe you're asking, do I even need soft skills on my CV?
Soft skills can, and SHOULD, be added to your CV!
Regardless of industry, soft skills will enhance your CV and highlight important strengths.
Read the article below to determine the right soft skills for you, then head over to our CV builder and get started on your CV today.
Upload & Check Your CV
Drop your CV here or choose a file. PDF & DOCX only. Max 2MB file size.
There is more to a job than just the task at hand. Most jobs require some degree of soft skills, even if you work independently.
The right soft skills are key to writing a great CV.
Soft skills on your CV will tell hiring managers how you communicate with others, handle workplace problems, and contribute to the environment.
The value of soft skills in the job market
As the job market changes with the tide, so do soft skills. Keeping up with employer trends includes staying on top of the soft skills that are most valued in the workplace.
The qualities that hiring managers look for in candidates are constantly evolving, so it's important to study current employer trends as well as the company's job description.
The more you stay up-to-date on market trends, the better you'll get at making predictions for the future.
Investing in learning a new skill now could have a major payoff later when you're one step ahead of the competition.
Soft skills and career advancement
Equipping yourself with the right soft skills will contribute to long-term career success.
Soft skills have a lot of value in the workplace, particularly in management and leadership positions.
If you're looking to climb the ladder from your entry-level job or want to reach C-suite status, developing soft skills is key in any industry.
For example, sales professionals need good networking skills to meet clients and sell products.
Marketing professionals need strong communication skills to present ideas and reach an audience.
Managers need emotional intelligence to understand their employees and create a positive working environment.
Project managers need time management to meet deadlines and delegate tasks
Developers need sharp attention to detail to identify problems and provide solutions.
All of these are examples of professionals who excel with the right soft skills!
Identifying the best soft skills for your CV
So what exactly are your best soft skills?
If you've never tried to identify your soft skills before, it may be difficult to determine what does and what doesn't qualify as one.
Don't worry, with a bit of assessment, you may be surprised to find that you have a lot to choose from!
Self-assessment methods to determine your soft skills
The first step in identifying your soft skills is performing a self-evaluation.
This doesn't have to be as official as it sounds. There are many ways to assess your skills.
It can be as simple as making a list of your personal strengths in the workplace or asking your colleagues for feedback.
Here are a few more methods of assessment to identify your soft skills:
Perform a personal self-assessment like making a list of pros and cons or rating your ability on a scale of 1-5 for a list of soft skills
Reference your last performance review and notice what soft skills your supervisor assessed you on
Research assessment tools like online quizzes and exercises
Seek feedback from colleagues and mentors on your best soft skills
To get you started, let's look at some of the most common soft skills to asses for your CV.
Common soft skills - 60 of the best soft skills with workplace examples
As mentioned above, soft skills vary by industry, but some are common across CVs.
Communication is a very popular skill that appears on many CVs. A candidate who has strong interpersonal skills, can speak confidently during presentations, and successfully negotiate deals is an asset to any company.
Really, communication is a category of many smaller, more specific soft skills. More on communication below.
Teamwork is another common soft skill that is great to have on your CV. Candidates who work well with others know how to collaborate on projects and compromise on ideas.
Problem-solving and critical thinking are also high on the list of common soft skills. What job wouldn't be made stronger by identifying problems and providing solutions?
It's good to start with the most common soft skills, but that is just the tip of the soft skills iceberg.
As market and industry trends evolve, so should your skills. Consistently striving to strengthen your current skills and learn new ones makes you valuable in your field.
It also shows hiring managers that you are dedicated to the industry and committed to career growth.
Let's explore various soft skills organised by category to give you an idea of just how many options are out there.
Group 1: Communication Skills
You can never overestimate the importance of communication. From C-suite executives to entry-level employees, communication is key to workplace success.
Communication in the workplace can take many forms. Written communication is great skill to have on your CV for business, sales, marketing, and leadership roles.
Professional letters, emails, and even text messages are considered written communication. Employers want candidates who can communicate clearly with colleagues and represent the company.
Active listening, conflict resolution, and emotional intelligence are key communication skills for leadership. A great manager, supervisor, or team leader needs to have the right interpersonal skills to be a compassionate leader and solve problems that arise.
If persuasion, negotiation, and presentation skills are in your wheelhouse, then sales, management, or consulting may be for you. These communication skills are necessary to close deals and build relationships with stakeholders.
Here are 15 specific communication skills to add to your CV:
Active listening
Verbal communication
Non-verbal communication
Written communication
Presentation
Public speaking
Persuasion
Negotiation
Storytelling
Clarity
Constructive feedback
Assertiveness
Conflict resolution
Summarising
Emotional intelligence
Group 2: Interpersonal Skills
Relationships with colleagues, customers, and partners have a big impact on business success. Hiring managers look for strong interpersonal skills to fill roles that require working closely with others.
Customer service representatives use encouragement, patience, or even humour when interacting with customers.
Professionals in healthcare and education rely on empathy, cultural awareness, and motivation to create supportive workplace environments.
Software and technology professionals utilise teamwork, collaboration, and respectfulness to develop products and work together with teams.
Here are 15 of the best interpersonal skills to include on your CV:
Empathy
Relationship building
Teamwork
Collaboration
Networking
Conflict management
Diplomacy
Cultural awareness
Respectfulness
Patience
Tactfulness
Trustworthiness
Motivation
Encouragement
Humour
Group 3: Personal Attributes
Not all soft skills are exclusive to the workplace. There are plenty of soft skills you rely on every day in your personal life.
Sometimes it's good to let a bit of your personality show on your CV. Hiring managers want to know that you're a good fit for the company culture as well as the position.
In creative fields like graphic design or video editing, personal attributes like creativity, attention to detail, and adaptability are valuable.
Customer facing roles like retail, service, and sales are best filled by candidates with great flexibility, learning agility, and resilience.
Jobs that are largely done independently like real estate, consulting, and sales require work ethic, initiative, and time management.
Take a look at 15 of the best personal attribute soft skills to consider adding to your CV:
Adaptability
Creativity
Critical thinking
Problem-solving
Time management
Self-motivation
Work ethic
Resilience
Initiative
Flexibility
Learning agility
Organisation
Attention to detail
Resourcefulness
Accountability
Group 4: Leadership Skills
Any role in which you're in charge of other people requires leadership skills. Leadership skills can even be useful in entry-level or independent jobs, depending on the role.
Conflict mediation and mentoring are important skills for leaders supervising a group of people. Personalities and opinions can clash in a group and a good leader knows how to handle difficult situations.
Vision and change management are great skills for a candidate that has been hired to create or update a program. Employees will often be resistant to change and a leader needs to listen to their concerns and make decisions for the good of the company.
Innovation and leading by example are useful leadership skills for candidates that don't always have a team to lead. Creating innovative and impactful projects can serve as examples for other employees in the company.
Below are 15 great leadership skills to include on your CV:
Strategic planning
Decision-making
Delegation
Mentoring
Coaching
Goal setting
Conflict mediation
Motivating others
Performance management
Change management
Project management
Leading by example
Vision
Innovation
Risk management
Browse our large collection of CV examples to find inspiration for your industry.
Tailoring soft skills for your CV
Perhaps you read through that list of 60 soft skills and found that you have most of them.
That's great!
However, stuffing ever soft skill you can think of onto your CV won't do you any favors. Recruiters only want to see the skills you have that are relevant to the job you're applying for.
Always tailor the soft skills on your CV to fit your target job.
Keep reading below to see a few examples of how this can look on your CV.
Industry-specific soft skills - 3 examples from popular industries
Depending on your industry, certain soft skills will be more valuable than others.
You want recruiters to know as quickly as possible that you're valuable in your field.
A great way to do this is insert some of your most important skills in your summary. Recruiters and hiring managers will start to get an accurate idea of you as a candidate immediately.
Let's take a look at a few examples from different industries.
Software Developer with 12 years of experience in cloud-based applications. Collaborated with a team of 8 developers to create a Java-based program that earned $1.2M, the highest in the company in 2021. Seeking opportunity to leverage development and teamwork experience at Cloud Co.
RIGHT
The candidate above works in the technology sector and highlighted a past accomplishment that utilised collaboration and teamwork. These are important soft skills for developers and good to showcase on a CV.
Founder and CEO of North Star Consulting, the #1 ranking consulting firm in the state in 2021. Led team in work/life balance initiative, improving employee retention by 30%. Seeking opportunity to leverage expertise and motivate teams at JB Partners.
RIGHT
Being able to motivate teams and create a supportive working environments are key soft skills in leadership. The candidate above highlights these qualities in their summary.
Sales Manager with 8 years of experience in the retail sector. Negotiated budget with stakeholders and persuaded 3 major clients to increase accounts, resulting in $3.4M in revenue. Seeking opportunity to expand reach and increase profits at Luxury Linens.
RIGHT
The above candidate highlights their negotiation and pursuasion skills, important qualities for sales positions.
Job-specific soft skills - 3 examples in a CV experience section
Within each industry, the most valued soft skills continue to get more specific depending on the job.
By now you may have determined that some of your best soft skills are communication, motivation, and problem-solving.
The problem with soft skills is they can be open to interpretation. You don't want anything left to the imagination on your CV. Be clear so recruiters get an accurate idea of you as a candidate.
This is achieved by tailoring your soft skills to fit your specific job.
For example, let's take the skills mentioned above - communication, motivation, and problem-solving - and apply them to specific roles.
•

Communicated with 15 other teams via email, instant message, and weekly virtual check-ins

•

Self-motivated and launched 2 apps that earned $250K in my first quarter

•

Identified and solved problem in product design that increased customer satisfaction rating by 12%
RIGHT
•

Communicated with 35 employees by giving constructive feedback and active listening

•

Motivated staff with supportive workplace environment, exceeded $2.2M in revenue for 3 consecutive years

•

Routinely assessed business strategy and solved problems, increased number of client accounts by 40% in 2022
RIGHT
Sunnyview Senior Living Center
•

Communicated with floor staff and management through verbal communication and weekly newsletter

•

Motivated staff through workplace initiatives, improved employee retention by 30%

•

Listened to feedback from staff and residents, solved problems that increased productivity by 15%
RIGHT
Notice how each candidate above uses the same three skills but tailors them to fit their specific job.
Read the job description for your desired role carefully. Adapt your CV to highlight your most relevant skills and strengths.
Demonstrating soft skills on your CV
Typing out a bulleted list or dropping in keywords isn't enough to make your soft skills shine.
The way you present your soft skills on your CV is important.
Recruiters are looking through a stack of CVs from qualified candidates. Yours needs to stand out.
Effective language and phrasing
Because soft skills are open to interpretation, it's important to explain exactly what you mean.
Showcase your soft skills by using powerful words and action verbs. Give specific examples with well-written descriptions.
Implemented automated scheduling system that increased productivity by 18%
Collaborated with engineering team to design new program that earned $1.2M in revenue
Launched mental health initiative that provides free resources to staff and additional time off
RIGHT
The example above uses words like "implemented" and "launched" to show real accomplishments.
The candidate also describes topics that relate to specific soft skills like mental health initiatives and increasing productivity.
Quantifying your soft skills
Using measurable data and statistics on your CV is crucial. Don't just tell recruiters what skills you have. Show them.
Demonstrate the impact of your soft skills with specific numbers. Show how you achieved results with past accomplishments.
Presented business plan to board members and stakeholders, resulting in 3 new partners and $2.3M in funds
Negotiated deal to expand sales region, resulting in 18 new clients and $3.7M in revenue in the first year
Prioritise staff needs and support, launched company culture initiative that reduced employee turnover by 40%
RIGHT
The candidate above uses real numbers, percentages, and figures to show the measurable results of past achievements.
Show hiring managers how your soft skills will impact success at their company by quantifying your soft skills.
Showcasing soft skills through experience
Soft skills don't just need to exist in one section on your CV.
In fact, they should be integrated in every section!
Showcasing your soft skills in the bullets of your experience section is a great way to show how you've utilised soft skills in the past. It also gives you an opportunity to give a detailed description.
Revisit the passage above about job-specific soft skills to see examples of CV experience sections.
Not all history has to be from the workplace. Relevant volunteer work can also be a great place to highlight soft skills.
•

Spent a semester volunteering at local community kitchen that serves 40K customers a year

•

Supported customers through active listening and provided a safe space, increased customer satisfaction by 25%
RIGHT
The candidate above shows how they utilised soft skills while doing volunteer work.
Volunteer history can be a great way to show relevant or transferable skills to potential employers.
Integrating soft skills into your cover letter
Your CV isn't the only place to showcase your soft skills.
There's also your cover letter!
The significance of a cover letter
Not all job applications will require a cover letter, but they can be a useful tool.
Cover letters complement your CV and provide more detail on your past accomplishments. They are also a great place to share a bit of storytelling that doesn't really fit on your CV.
Soft skills play an important role on your cover letter as you have more space to go into detail and get specific. You can capture elements of your personality in a cover letter that you can't in a CV.
3 strategies and examples for showcasing soft skills in a cover letter
There are a number of ways to incorporate soft skills into your cover letter narrative.
This depends on a few factors like what format you're going with and what is most popular for your industry.
Let's take a look at a few examples.
The candidate in example above goes for a direct approach. They literally list their skills and qualifications in their cover letter.
This strategy is best suited for roles that require a lot of specific skills, usually technical skills. Creating a list allows you to fit a large number of skills in a limited space.
This candidate takes a more personal approach. Their strategy includes a bit of storytelling and shows a personal connection to the job.
Showcasing an emotional connection and passion is a great way to incorporate soft skills into the narrative of your cover letter.
This strategy is especially useful in fields that require interpersonal soft skills like healthcare, education, and creative industries.
This example shows a great way to directly complement your CV with your cover letter. The candidate here references their own resume and points out specific highlights.
This is a good strategy if there are achievements on your CV that you want to draw attention to. It provides an opportunity to expand on particular experiences and catch the attention of recruiters.
Enhancing your soft skills
While identifying your soft skills, you may have found that you are lacking in some areas.
This is common for recent graduates or those making a career change.
Don't worry! You don't have to give up just because you don't have all the right soft skills yet.
There are ways to enhance your soft skills so you'll be ready to add them to your CV and apply to the jobs you want.
Self-improvement resources for developing soft skills
Books, courses, and workshops are a great way to develop soft skills.
Once you've determined what skills you need to work on, do a bit of research and find out what resources are available to learn more.
Online certifications and courses are a great way to strengthen a skill and earn a certificate to add to your CV
Seeking support from online communities for soft skill development is also a good strategy.
There are plenty of people who have been in your shoes before. You can learn a lot from the experiences of others.
Practising soft skills
As with any skill, there is only one way to really get good at it.
Practice! Practice! Practice!
Once you've identified the soft skill you need to work on, find a way to incorporate it into your daily routine.
Need to work on communication? Schedule a weekly meeting with friends to discuss ideas, projects, or anything that will help you practice communicating.
Time management not your thing? Practice different methods of managing your time in your daily life. Create a schedule for every task in your day and see what patterns emerge.
Not sure how to give constructive feedback? Take notes on products, movies, books, or anything relevant to your industry. Write out feedback as if you were doing it for a coworker and have a trusted friend or colleague review it for you.
Pro Tip
Keep a journal or other tracking system to log your progress over time. Be sure to develop achievable goals and a realistic plan. This will help you observe how your soft skills improve over time.
Final thoughts on the best soft skills for a great CV
Soft skills enhance your value in the job market and show hiring managers that you're the right candidate for the role.
Identify the best soft skills for your industry and conduct a self-assessment to determine which ones you have.
Tailor your CV for your target job and use industry-specific and job-specific soft skills.
Be sure to quantify your soft skills and use effective language to showcase them through experience and achievements.
Integrate soft skills throughout your CV and use a cover letter to complement them.
Enhance your soft skills with self-improvement resources and consistent practice!
Make your move!
Your CV is an extension of yourself.
Make one that's truly you.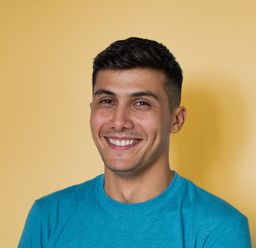 Volen Vulkov
Volen Vulkov is a CV expert and the co-founder of Enhancv. He applies his deep knowledge and experience to write about a career change, development, and how to stand out in the job application process.