No matter what job you are applying for, you will most definitely need to present your professional experience, achievements, and skill set.

In most cases, you can achieve that with a resume, but in some industries, a different format is required – a CV.

But all that raises more question, and provides us with no answers.

That's why we are here, in this article, we are going to get the answers of the most important CV-related questions:
What is a CV?
Who really needs to write a CV?
What is the difference between CV and resume?
And once you are done, you would have a better understanding of what is expected from your application documents.

If you want to really nail your job hunt with your CV, you should absolutely check out our CV Builder.

But before that, make sure you learn all the essentials around what a CV is.
What is a CV?

The term Curriculum Vitae (CV) literally translates to "the course of your life" from Latin. And that pretty much sums up what it should consist of.

A CV is supposed to go through your whole life, your whole work history, education, academic accomplishments, research, any publications that have your name on them, and anything else you have done in your professional life.

If employers expect more candidates for a given position, they may ask for a CV summary. That is a shortened version of your CV, typically 2-3 pages long, that helps them pre-select candidates before they see your full CV.

And one last thing – if you are applying for a job in Europe, you should know that there the term CV is used for what is called a resume in the USA. So feel free to just rename your resume file to "[Name] CV" and you should be good to go.
Who really needs to write a CV?

Most of the time, you would need to write a resume to apply for job positions.

However, there are a few fields of work where a CV would be required. The most common ones are:
Academia – whether you are a researcher, or a professor, you would most likely need to present your potential employer a CV. That's because most of your qualifications depend on past research, presentations, and keeping up to date as an expert in your field.
Medicine – if you are in medicine, you most definitely need a CV, even if you are in your early years in your practice, or not actively researching.
Law – if your field of work is law, especially in academia, or if you are teaching law, you will also improve your chances by writing a CV.
Research – you probably can already guess that, but your CV would be a great asset and should be the preferred type of application document for any kind of research, even if it outside of academia.

If you are not sure whether you would need a CV or a resume for your application, don't be afraid to ask. Hiring managers would gladly help you out, and the answer is just one phone call away.
What is the difference between CV and resume?

CVs and resumes have some important similarities, like:
But what sets them apart?

Apart from their use, that we already talked about, their most key difference is their length.

If you are used to writing resumes, you might be tempted to shorten your CV, so that it would become a one-pager.

However, that should not be applied to a CV.

The answer of why they differ in their length, may be found right there in the name of the document type.

A resume translates to "summary", and should be used to summarize your work history, skills, and anything else relevant to the position. The goal in that document format is to present yourself as a professional in just one page.

On the other hand, a CV (or Curriculum Vitae) means "course of life", and is supposed to present a detailed overview of your professional career.
What should a CV include?

Now that you know that you should go into detail when writing a CV, there is one last thing you need to think about – what sections you should include.

You no longer have to worry about length, so you can freely make it 2-3 pages long, or even exceed 10 pages, if you have lots of experience to show.

Typically, would you would want to include on your CV is:
Your name
Education
Experience

But apart from the basics, you should consider listing also:
Research and teaching experience
Publications
Grants and fellowships
Professional associations and licenses
Other relevant information
Takeaways

We are all done, now you know what is a CV, and how to get the best out of it.

Let's go through the most important points one last time:
A CV is an application document that is most often used for academic or research jobs
Unlike a resume, a CV does not have a page limit, and is typically 2-3 pages long, but if you have lots of experience, you can exceed even 10 pages
A CV shares the same purpose as a CV, and can include the same sections, but you should never try to cut out information to shorten it, as you would do with a resume
Don't forget that a CV means different things in US and Europe. The European CV is similar to the format we call a resume in the US

Now that you know all that, you are good and ready to start writing your own CV.
Make your move!
Your CV is an extension of yourself.
Make one that's truly you.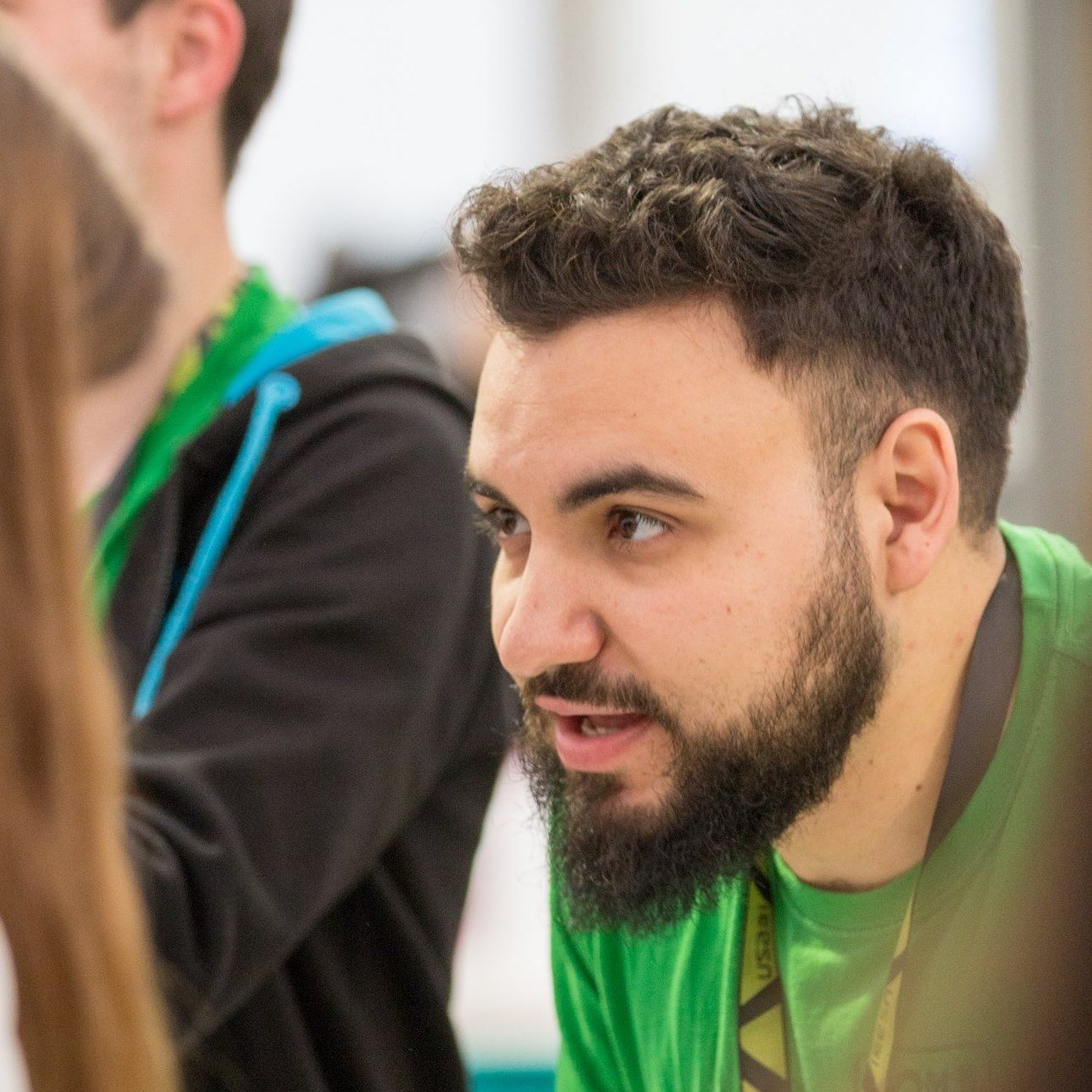 Kal Dimitrov
Kal is a CV expert @ Enhancv. He frequently publishes blog posts around CV writing, cover letters & job applications. Kal also runs a Career Accelerator Bootcamp for young graduates.