No matter if you are looking for new job opportunities, or trying to progress into the company you are currently in, it's a good idea to regularly update your CV.

Adding in all the new skills, experience, and achievements to your CV, is a great habit that you need to adopt.

Not only would you save time, when the time comes for you to send out your CV again, but it would also help you easily determine what jobs are you currently qualified to take on.

In this article, we are going to explore the three most important questions about updating your CV:
Why should you update your CV?
How often should you update your CV?
How to update your CV?

If you experience any struggle with writing and formatting your CV as a whole, you should definitely check out our CV Builder.

But if you are ready to learn all about updating your CV, stick around.
Why should you update your CV?

Upload & Check Your CV
Drop your CV here or choose a file. PDF & DOCX only. Max 2MB file size.
Most people only update their CV when they actually need it – when new job opportunities have come up and they want to send out their documents.

And that is fine.

But doing so, you are taking a risk to make some mistakes on your CV, as well as miss out on some great information you could have listed.

On the other hand, regularly updating your CV ensures that you have listed all your great work-related accomplishments and newly acquired skills.

Furthermore, it can help you with a few more situations:
Your CV would be instantly ready for applying for unanticipated job opportunities
You can catch any gaps you have in your experience and skills, and work on them without deadlines for job opportunities pressuring you
Your CV would be good to go if you find yourself in unexpected unemployment
You can keep track of your professional progress – achievements, skills, experience, etc
How often should you update your CV?

When it comes to the frequency of updating your CV, it is entirely up to you.

In the best possible case, you would update it every time you have something new and important to add in. That can be:
Newly obtained hard or soft skills
It can also be anything else that you consider relevant to your professional growth.

But if you lack the time to do that constantly, try updating it every few months. It doesn't matter if you currently have a job, it's all about the habit.

So you need to take the time and update your CV as frequently as possible, so that it will be ready for you when you need it.
How to update your CV?

Now that you understand why and when to update your CV, let's get to the hard part – how to update your CV.
Remove outdated information

Typically, your CV should only include your most important information, and it should not be too long.

To do so, you can use a simple tactic – every time you add in a new piece of information, you should remove an old piece of information that is no longer needed or relevant.

For example, as your career progresses, you would want your CV to be more focused on your work experience and professional achievements, and your education and academic accomplishments are no longer needed on your CV. In that case you should leave only your degree and academic institution.
Review your header

The first thing a hiring manager sees in your CV is your header, so if it is out of date, it is useless.

Make sure your contact information is up to date. It usually consists of:
Phone number
Email address

If you have an address added in, you can remove it, as it is no longer that important. However, if your potential employer requires it, you can always list just state and city.

A great way to tweak up your header is by adding in a LinkedIn profile. It is free, and it is a great way to present some additional information to the hiring manager, without crumbling up your CV.
Update your CV summary or objective

Your CV summary or objective gives the hiring manager a quick overview of your application in just a few short sentences.

A CV summary focuses on your key skills and experience that make you the right person for the job. It should reflect your most recent and relevant qualities, so make sure you list all your new skills and experience you have gained.

A CV objective is usually used if you don't have much experience, or you are switching fields of work. It focuses more on what you would like to achieve in your career, and you should switch it to a CV summary as soon as you have more work experience behind you.

No matter which one you use, that's a part of your CV that absolutely must be updated, as it is what makes the hiring manager keep on reading.
Tweak up your work experience section

You might have started off your CV updates by just adding in your new job positions in your work experience section.

But that just doesn't work, as at some point it becomes an unreadable block of text.

You need to review all your entries and remove some of the older and less relevant ones, so that the focus would fall on the ones which matter to the hiring manager.

To get better results, you need to do two things:
Use bullet lists for your entries, so that they become easy-to-read and grab the reader's attention
Prove your work related accomplishments using hard numbers and metrics, that always results in better results with hiring managers
Include all your new skills

Another important section that should be constantly updated is your skills section.

To do this correctly, you just need to do two things:
Add in any newly acquired relevant soft and hard skills. They might come from a course you have been taking, volunteering, or anywhere else.
Remove any skills that no longer serve you well. No matter if they are no longer relevant, outdated, or really basic, they have no place on your CV, as long as you can fill it up with more relevant information.
Proofread

As soon as you are ready with updating your CV, there is just one final step you need to take, but it is a crucially important one.

You need to check for any:
Spelling and grammar mistakes
Inconsistent punctuation
Broken website links
Incorrect contact information
Long or unclear sentences

If you want to be extra careful, you can always ask some family and friends to proofread it for you as well.
Takeaways

We are all done, now you know how to update your CV to get the best results.

Let's go through it one more time really fast, you need to:
Remove outdated information, as it just takes up space. Try removing a piece of information every time you add in a new one, and your CV will keep getting better.
Review your header, as it is the first thing a hiring manager sees. Make sure all your contact information is up to date.
You need to always update your CV summary or objective, as that's the part of your CV that makes the hiring manager keep on reading. You can use a CV objective while you have limited work experience in the field, but make sure you transition to a CV summary as soon as you gain some experience.
Make sure your work experience section has all the essential experience you need to impress the hiring manager, and get rid of any old and irrelevant job entries that only take up space.
Keep your skill list up to date, add in any new ones you acquire and consider relevant to the job position, and remove any irrelevant, outdated, or basic ones.

Last but not least, make sure you proofread your CV, and have your mistake-free application document ready for any upcoming job opportunities.
Make your move!
Your CV is an extension of yourself.
Make one that's truly you.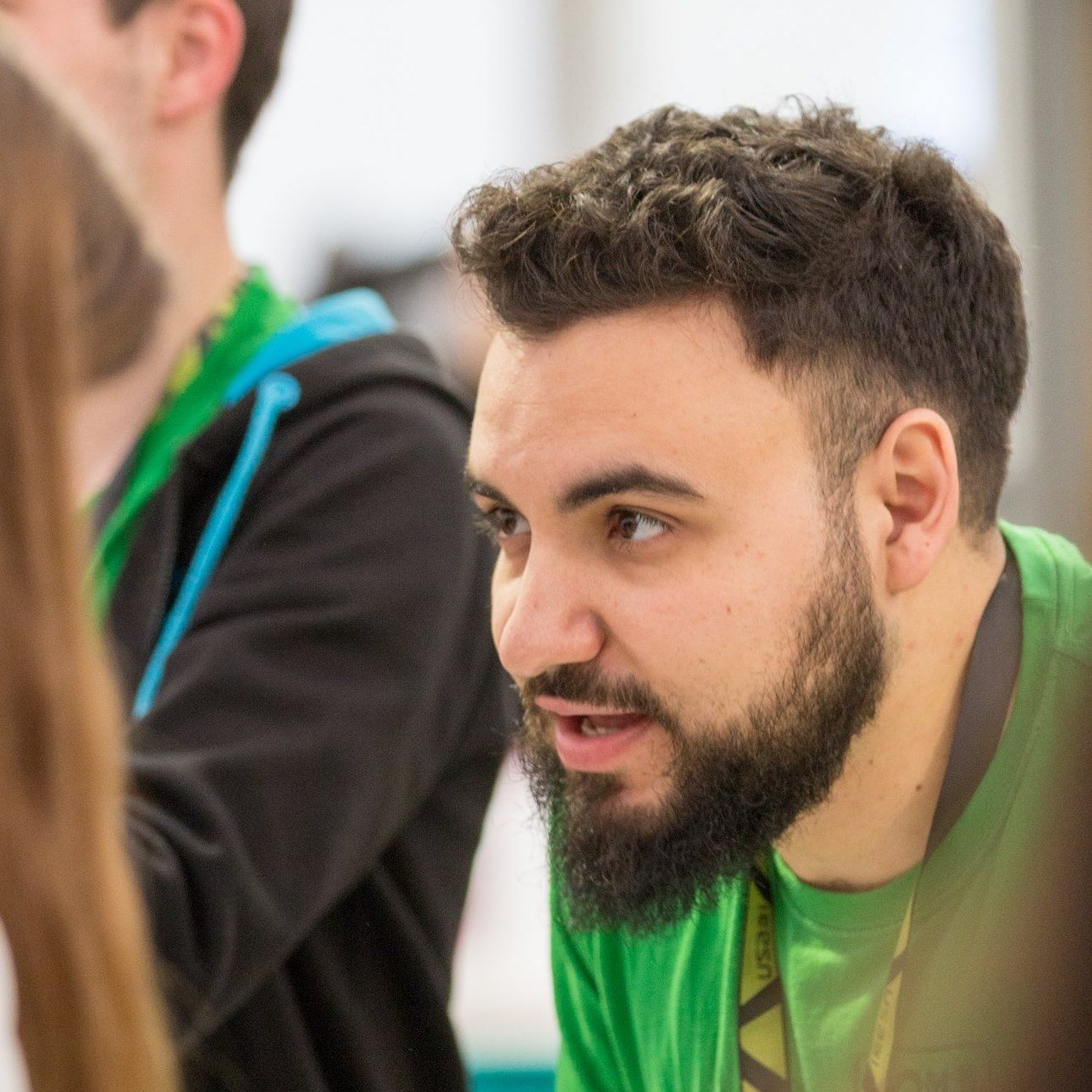 Kal Dimitrov
Kal is a CV expert @ Enhancv. He frequently publishes blog posts around CV writing, cover letters & job applications. Kal also runs a Career Accelerator Bootcamp for young graduates.