You've put in the work and have the experience. You have everything a great candidate needs.
The problem is, how do you stand out from all the other qualified candidates?
Potential employers will be going through a stack of CVs, all from candidates with similar skills and backgrounds.
If you want to stand out from the crowd, you have to catch the reader's attention right away.
One way to do that is with a compelling opening statement.
This is your first introduction to recruiters and gives them an idea of who you are. In just a few sentences, you can showcase key skills and offer a brief career overview.
Read our guide below for examples and tips on how to craft a great opening statement that will catch recruiters' attention.
When you're ready to add your own opening statement to your CV, head over to our CV builder and create yours today.
Is your resume good enough?
Drop your CV here or choose a file. PDF & DOCX only. Max 2MB file size.
Types of CV opening statements
The terms objective, personal statement, and summary are sometimes used interchangeably.
While they all have a similar goal, there are slight differences between them.
CV objective
A CV objective communicates your goals for your career and desired position. Potential employers want candidates who share the same vision for the company's future.
An effective CV objective shows how your ambitions as a candidate will impact success at your target company.
Do some research on your target company. What problems do they have? How can you provide solutions? Show them that you're the candidate that will take them where they want to go.
A strong CV objective is particularly suitable for those early in their careers or changing industries. Show potential employers that you're dedicated to growth in your role.
Personal statement or summary
A personal statement or summary provides a concise overview of your experience and skills. This is the first part of your CV that recruiters will read and get an introduction to who you are.
A personal statement should be 3-5 concise sentences. Introduce yourself, your achievements, and your career goals. A personal statement often includes an objective.
Recruiters should have a good idea of your value in the industry and potential as an employee after reading your summary.
Crafting a strong CV opening statement
Your opening statement is a short but important part of your CV. There are many aspects to consider when writing a summary that will get you noticed.
Aligning your statement with the job description
Every section of your CV should be tailored to your target job, including your opening statement.
Align your opening statement with the job description while highlighting relevant skills and experiences. You have limited space, so only include the most relevant and important information.
Read up on your target company. What is their mission? What goal are they working toward? Use your opening statement to show how your goals are aligned with theirs.
Showcasing your unique value
Remember that hiring managers are going to be looking at CVs from countless applicants, all with similar backgrounds and qualifications.
Your CV must succinctly communicate what sets you apart from other candidates.
Use your opening statement to highlight your value in the industry. Showcase your greatest achievements and accomplishments.
Potential employers want to know how you will impact success at their company. Provide evidence of your success and measurable results you've achieved in the past.
Avoiding common mistakes
With such limited space to work with, avoiding mistakes is crucial. If your opening statement is boring or full of errors, recruiters won't give your CV a second thought.
A common mistake candidates make in opening statements is being overly generic. Now is not the time to make broad, general statements. Be specific and provide examples.
Saying that you are "an experienced negotiator" doesn't mean much, but saying you "negotiated with 12 new clients and earned £2.5M in revenue in 2022" shows your value in the industry.
Be sure to only include relevant information. Irrelevant information wastes space on your CV and confuses readers.
If you're applying for a hotel management job, don't include an award you won in a dance competition. It's irrelevant and doesn't speak to your experience in the target role.
6 examples of powerful CV opening statements
Need a few examples to give you a better idea of what makes a compelling opening statement?
Read below for examples of CV objectives and personal statements. Then browse our collection of CV examples to see even more.
3 CV objective examples
Here are a few examples of well-written CV objectives for different roles and situations.
Project manager
Expert Agile Project Manager seeking a senior position in the tech startup sphere. Looking to leverage 12 years of experience and improve the user experience at GameTech.
RIGHT
UI/UX Certified Graphic Designer seeking opportunity to leverage technical skills and design acumen in a challenging position. Committed to customer satisfaction and promoting a positive workplace environment at Green Design Co.
RIGHT
Web developer with Python expertise seeking opportunity to join the launch of a new e-commerce app at WebCash. Looking to leverage coding skills with user satisfaction experience in developer position.
RIGHT
3 personal statement or summary examples
Here are a few examples of compelling personal statements or summaries across various roles and career stages.
Software engineer
Software Engineer with 8 years of experience in the tech and gaming sector. Expert in Python, HTML, and C++. Received the Rising Star Developer award at 2022 game development conference. Seeking opportunity to increase sales and customer satisfaction at TechPro Co.
RIGHT
Hotel Manager with 12 years of experience in luxury resort management. Recognized for outstanding leadership in hospitality by Travel Magazine in 2020. Seeking opportunity to increase customer base and improve customer satisfaction rating at Global Hotels.
RIGHT
Program Director with 14 years of experience in academic youth programs. Increased student graduation rates by 45% in 2021. Seeking opportunity to improve student test scores and increase attendance at Afterschool Studies.
RIGHT
Key takeaways for crafting a compelling CV opening statement
A well-crafted opening statement makes a positive first impression and entices the recruiter to read the rest of your CV.
Use only the most important and relevant information to introduce yourself to potential employers and stand out from other candidates.
Include a strong objective that shows your career goals. Provide results you have achieved in previous roles to show how you will impact success.
Avoid using generic statements and highlight your unique value. Don't waste space with irrelevant information that isn't tailored to your target job.
Frequently Asked Questions (FAQs)
Should I always include an opening statement in my CV?
An opening statement is particularly beneficial when entering the workforce or changing careers. It's a great way to catch recruiters' attention and stand out from other candidates in a competitive field.
However, opening statements are not always necessary. Consider factors like industry, experience, and level. If you have over a decade of experience and accomplishments, you may choose to leave it off your CV.
How long should my CV opening statement be?
The optimal length of an opening statement is about 3-5 sentences. This keeps your statement concise while effectively conveying key information.
Keep your statement just long enough to introduce yourself, highlight a past achievement, and share your goals for the role.
Make your move!
Your CV is an extension of yourself.
Make one that's truly you.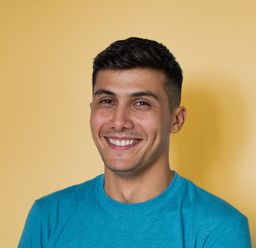 Volen Vulkov
Volen Vulkov is a CV expert and the co-founder of Enhancv. He applies his deep knowledge and experience to write about a career change, development, and how to stand out in the job application process.