You've reviewed every section of your CV and carefully selected achievements to highlight. Everything looks great, but you might be missing something.
Keywords!
Keywords are an important element of your CV, especially in today's competitive job market. The right keywords can put you ahead of the competition.
Not sure which keywords are the right ones for you? Our guide below will equip you with all the keyword knowledge you need to write that amazing CV.
In this guide you'll learn:
What keywords are and why they're important to hiring managers and ATS
Where to find the right keywords for your target job
How to appropriately use keywords on your CV
300 keywords by category to get you started
Once you've read our guide and feel confident in the right keywords for you, head over to our CV builder and get to work on your competitive CV today.
Is your resume good enough?
Drop your CV here or choose a file. PDF & DOCX only. Max 2MB file size.
What are CV keywords?
Keywords are words used to describe specific skills, jobs, industries, achievements, and other relevant qualities. Keywords vary greatly depending on your industry and role.
The right keywords will enrich your CV and increase your chances of securing an interview. They support your claim that you're the right candidate for the job.
Why are CV keywords important?
Hiring managers have a stack of CVs to review, all from candidates with similar backgrounds. You might have the right qualifications, but that's not always enough.
Keywords on your CV help get the right information to readers fast. Conveying information quickly and efficiently is crucial for a strong CV.
Keywords get your CV through applicant tracking systems
You may have heard of applicant tracking systems, or ATS. This is software that companies use to scan a large number of CVs for specific words or phrases.
ATS is especially useful for large organisations that receive dozens or even hundreds of CVs. It saves hiring managers a lot of time to be able to filter CVs for what they need.
It is for this reason that ATS is becoming so popular. Potential employers don't have to waste their time with irrelevant CVs.
Keywords are crucial when it comes to ATS. If your CV doesn't contain the keywords your potential employer is searching for, it will get tossed out before it even gets in front of a person.
Engage hiring managers
As mentioned above, hiring managers have loads of CVs to read through for open positions. If you want your CV to stand out, it has to be effective and engaging.
Hiring managers will be looking for things like experience and achievements, but they will also be scanning for keywords.
Using strong keywords throughout your CV will grab hiring managers' attention. They will get the information they need about you as quickly as possible.
Show industry knowledge
Using effective keywords will show that you are competent in your field. Knowing the latest market trends and key skills shows your competitive edge.
Tailoring your CV to your target job includes the use of effective keywords. You want your potential employer to see your industry-specific knowledge and expertise.
How to find the right keywords for your CV
Knowing how to determine what keywords are right for you is an important part of the process. There are a few ways to locate the best keywords for your CV.
Research industry trends
Following market trends in your industry is a great way to stay on top of industry-specific keywords.
Browse publications focused on your field and pay attention to popular topics and products. Take note of current trends as well as potential upcoming ones.
Staying on top of industry trends will keep your CV current and put you ahead of the competition.
Read about your target company
Your CV should always be tailored to fit the job you're applying for. Using the same keywords and phrases that your target company uses will show that you've done your research.
Research the company and browse their website. Take note of any keywords or phrases.
Think about what the company needs and how you can provide solutions. Your CV should tell them why you're the right candidate for the job.
Study the job description
The job description of the position you're applying for is perhaps the most useful resource in identifying keywords.
Study each section carefully and search for interesting and relevant keywords. Make a list of everything that stands out.
You will then use that list as you write your CV. Use the same keywords and phrases as the target job.
Of course, only use keywords when they are relevant and truthful. If the job description includes a skill that you don't have, don't add it to your CV in hopes of beating ATS.
How to use keywords in your CV
By now you have done the research and compiled a great list of keywords. Congratulations!
But how do you add them to an effective CV?
Here are a few strategies to keep in mind when using keywords in your CV.
Spread keywords throughout CV sections
Keywords should be distributed throughout your CV in every section. Wherever a hiring manager's eye falls on the page, there should be a keyword close by.
Dumping all your keywords together in one section won't help you. They can be easily missed by a busy recruiter who is quickly glancing over your CV.
Another reason this is a great strategy is that it gives you the opportunity to use different kinds of keywords. Use keywords to describe your skills, experience, achievements, and even hobbies.
Make sure your CV content flows
If you're not sure exactly how to incorporate a keyword, don't just drop it in randomly. Your CV should flow nicely and be easy to read.
Use keywords in ways that are natural and relevant to you, even if you have to create a new section just to make it work.
Even if your CV makes it through ATS, it will eventually end up in front of a person. You want their eye to naturally flow through your CV without getting confused or overwhelmed.
Be sure that you're choosing the right CV format for your needs. A strong layout will highlight your strengths and have keywords in the right places.
Avoid over-optimisation and keyword stuffing
Optimising your CV for ATS is important, but it is possible to go overboard. Cramming in a bunch of keywords where they don't belong will be obvious.
A CV with over-optimised keywords may make it through ATS, but it won't stand up very well to a hiring manager.
They will see that you're putting more effort into trying to beat the system than writing a good CV and toss it right in the trash.
Only use keywords where it makes sense to use them. Be honest and concise with every section of your CV.
Common keyword mistakes to avoid
You're well on your way to an effective CV with great keywords.
Before you send it off to that job application, let's go over a few common pitfalls to avoid.
Too many buzzwords
At first glance, buzzwords and keywords may seem interchangeable, but there's a big difference.
Simply put, buzzwords are overused or outdated words that don't belong on your CV. Words that may have been popular in your industry a few years ago but are outdated now.
Buzzwords can also be words with no clear meaning like hard worker or team player. These terms are vague and don't really tell the hiring manager anything about you.
Too many buzzwords will make your CV seem outdated and unclear. You want potential employers to see you as current and competent.
Using jargon
Jargon is industry-specific language that doesn't make sense to the average reader.
The person reading your CV may be someone from HR or a recruiter who knows nothing about your role outside of the job description.
Your CV should include industry terms, but not to the extent that the average person can't understand it.
Test your CV for jargon by having a family member or friend outside of your industry read it and give you feedback.
Unnecessary repetition
Once you've found a few good keywords, it may be tempting to use them over and over again on your CV. This is to be avoided.
You should only use the same keyword once or twice on your CV. Anything more than that will be repetitive.
Show hiring managers your range by using different keywords to describe your achievements.
If you're struggling not to repeat the same keywords, look up synonyms and related terms to use instead.
300+ keywords to use on your CV in 2023
We've done the work for you and compiled a list of over 300 keywords for a great CV. The keywords below are listed by category to make them easier to browse.
This collection is not exhaustive as keywords vary greatly across industries. The possibilities are endless!
98 action verbs to use in the experience section
Accelerated
Accomplished
Achieved
Advanced
Aligned
Amplified
Analysed
Assembled
Assessed
Audited
Authored
Boosted
Built
Calculated
Charted
Compiled
Completed
Composed
Conceived
Conceptualized
Constructed
Converted
Coordinated
Crafted
Created
Cultivated
Delivered
Designed
Developed
Devised
Directed
Discovered
Enabled
Enacted
Engineered
Enhanced
Established
Evaluated
Examined
Executed
Expanded
Expedited
Explored
Facilitated
Finalised
Forecasted
Forged
Formulated
Fostered
Founded
Generated
Grew
Guided
Handled
Headed
Hired
Identified
Implemented
Improved
Increased
Initiated
Instituted
Interpreted
Interviewed
Invented
Investigated
Lifted
Managed
Mapped
Maximised
Measured
Mentored
Modelled
Motivated
Operated
Organized
Originated
Outlined
Outpaced
Produced
Projected
Qualified
Quantified
Raised
Reached
Recruited
Reported
Saved
Simplified
Stimulated
Supervised
Surveyed
Taught
Tested
Tracked
Trained
Visualised
Volunteered
99 best soft skills to use as keywords in your CV
Accepting Criticism
Active Listening
Adaptability
Aesthetics
Analysis
Artistic Sense
Assertiveness
Attention to Detail
Brainstorming
Business Ethics
Business Etiquette
Business Trend Awareness
Charisma
Coaching
Communication
Competitiveness
Confidence
Conflict Resolution
Creativity
Crisis Management
Critical Thinking
Customer Service
Decision Making
Delegation
Depersonalization
Design Sense
Diplomacy
Disability Awareness
Dispute Resolution
Diversity Awareness
Emotional Intelligence
Emotion Management
Empathy
Enthusiasm
Entrepreneurial Thinking
Flexibility
Friendliness
Giving Feedback
Innovation
Intercultural Competence
Interpersonal Skills
Knowledge Management
Leadership
Listening Skills
Logical Reasoning
Managing Remote Teams
Managing Virtual Teams
Meeting Management
Mentoring
Motivation
Negotiation
Observation
Organisation
Patience
People Management
Performance Management
Persuasion
Planning
Positive Attitude
Positivity
Presentation and Public Thinking
Presentation Skills
Problem-Solving
Process Improvement
Quality Client Service
Receptive Attitude
Recruitment
Research
Resilience
Responsibility
Scheduling
Self-Assessment
Self-Awareness
Self-Confidence
Self-Control
Self-Leadership
Strategic Planning
Strategic Thinking
Stress Management
Supervising
Taking Criticism
Talent Management
Task Delegation
Team Building
Teamwork
Teamwork & Collaboration
Technical Writing
Technology Savvy
Technology Trend Awareness
Time Management
Tolerance of Change and Uncertainty
Training
Train the Trainer
Troubleshooting
Verbal Communication
Visual Communication
Work-Life Balance
Work Ethic
Writing Reports and Proposals
11 common core skills across many industries
Basic Computer Skills
Coaching
Content Writing
Data Analysis
Google Workspace: Gmail, Docs, Sheets, Slides, Calendar, Meet
Microsoft Office Suite
Presentation Skills
Recruiting
Skype, Zoom, Meet, Webex
Training and Supervising
Translation
22 graphic design skills for your CV
Branding
Colour Enhancing
Colour Theory
Corel Draw
Free Hand
Freehand Drawing
HTML/CSS
Idea Generation
Illustrator
Indesign
Layout
Lightroom
Photo Editing
Photoshop
Print Design: Flyers, Posters, Brochures, Magazines, Business Cards
Sketching
Social Media Design
Typography
UX and UI
Vector Tracing
Visual Identity
Web Design
19 sales and marketing skills
A/B Testing
Automation
CMS Tools
Cold Outreach
Content Writing
Creative Storytelling
CRO/CRM
Customer Onboarding
Email Marketing
Lead Generation
Lead Nurturing
Market Research
PPC
Paid Advertising Campaigns
Prospecting
Search Engine Optimization (SEO)
Social Media Marketing
UX Design
WordPress Management
39 top IT skills for CVs
Adobe Creative Suite
Agile Development
Artificial Intelligence (AI)
AWS
Backup Management
Cloud Management
Configuring, Managing, and Maintaining Networks
C++
Database Administration
Data Privacy
Data Synchronisation
Debugging
Front-End & Back-End Development
Google Cloud
Internet Applications
Internet Security
Java
Javascript
Lan Technology
Linux
Maintaining Servers, Routers, and PCs
Microsoft Azure
Microsoft Office
Network Architecture
Networks
Operating Systems
Oracle
Powershell
Programming Languages
Project Management
Python
Quality Assurance
Ruby
Social Media Experience
Software Installation
SQL
Statistics
Technical Support
Troubleshooting
The 10 most sought-after languages by employers in the UK in 2023
English
German
Spanish
Mandarin Chinese
Arabic
French
Japanese
Italian
Dutch
Russian
10 industry-specific certifications to consider
Certified Associate in Project Management (CAPM)
Project Management Professional (PMP)
Certified Business Analysis Professional (CBAP)
Certified Notary Public
Professional in Human Resources (PHR)
Certified Public Accountant (CPA)
Certified Professional Sales Person (CPSP)
Cisco Certified Internetwork Expert (CCIE)
First Aid and CPR Certification
Forklift Operator Certification
Key takeaways for using effective keywords on your CV
Understand the importance of keywords and how they can increase your chances of being shortlisted for your target job.
Identify the right keywords for you by researching industry trends, your target company, and the job description. Always tailor your CV to your target job.
Distribute keywords throughout your CV and make sure your content flows naturally. Avoid common mistakes like using buzzwords, jargon, and repetition.
Choose keywords that are an honest and accurate reflection of you. Enhance your CV with keywords today and get ready to apply to your next job!
Make your move!
Your CV is an extension of yourself.
Make one that's truly you.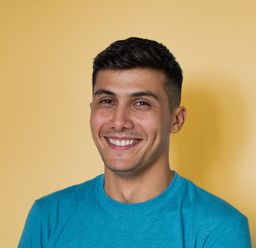 Volen Vulkov
Volen Vulkov is a CV expert and the co-founder of Enhancv. He applies his deep knowledge and experience to write about a career change, development, and how to stand out in the job application process.