Getting the content right on your CV is important, but choosing the right style plays a key role too.
The style of your CV is the first thing recruiters will notice. The right style conveys information in the best way possible and creates a positive first impression.
Factors like career stage, industry, and job requirements all influence the best style of CV to use. Highlight your strengths and draw recruiters' eyes to the most important information.
Navigating different CV styles can be overwhelming. How do you know which is the right one for you?
Don't worry, we've broken it down in this guide to help you determine the best CV style for your specific situation.
You don't need any design experience to use the styles explained here. Select the best one for you and then head over to our CV builder to create your own CV with ease.
Is your resume good enough?
Drop your CV here or choose a file. PDF & DOCX only. Max 2MB file size.
5 different styles of CVs
The first step in choosing the best CV style for you is to understand your options. Here is a breakdown of 5 different CV styles and when they are most effective.
Chronological CV
When you imagine a standard CV, a chronological CV is probably what comes to mind. It is the most common and recognisable CV format.
As the name implies, it lists your work experience in chronological order. The focus of this CV style is work history and experience.
Similarly, reverse chronological CVs show your work history in reverse with your most recent position at the top. Both choices highlight experience and career growth.
This is the most effective choice for candidates with a long and consistent career. If you've worked in your industry for over a decade and can show strong career growth, this is an excellent choice for you.
Potential employers want to see that you're dedicated to your industry, especially for high-level positions. This is an effective CV style for candidates advancing in their careers.
Functional (skills-based) CV
Functional CVs highlight skills and qualifications over work history. This style draws the eye of readers to specific skills and abilities rather than employment.
This CV style has a few advantages over a chronological CV. If you have gaps in your employment history or are new to the workforce, this is a great choice.
Functional CVs bring the focus away from work experience and showcase specific skills instead, making them beneficial to candidates who have recently finished school or are changing careers.
This style allows candidates to highlight transferable skills and specific qualifications. Consider choosing this style if you are new to the workforce or have gaps in your employment history.
Combination (hybrid) CV
If you fall somewhere in between a chronological CV and a functional CV, a combination CV style may be the perfect fit.
Combination CVs take a modified approach and highlight the best qualities of the specific candidate. This style is more customisable and great for candidates who have had a career that doesn't fit a traditional format.
You can showcase skills, experience, qualifications, achievements, or whatever is most relevant to the job you're applying for.
This is a great style option for candidates who want to highlight elements that aren't always featured on a traditional CV.
Targeted CV
A targeted CV is a CV that is tailored to fit a specific job description. With any style choice, you should always tailor your CV to your target job.
A targeted CV style is a good option if you are changing careers or have many different skill sets. Your CV should only include information that is relevant to your target job.
For example, if you had a long career in healthcare and then transitioned to management, you might create a targeted CV that only includes skills and qualifications related to management.
Academic CV
An academic style CV focuses on both professional and academic background. This style of CV is for candidates who have a career in education and academia.
Candidates with an academic CV may include sections outside of the standard CV format. Experience and qualifications in education can fall outside of work history.
Research, teaching, publications, and other academic achievements all have a place on an academic CV. Choose a format that highlights your most important and relevant information.
Choosing the right CV style for your needs
There are multiple factors to consider when choosing a CV style. The right one for you varies based on your career stage, target job, and industry standards.
Considering your career stage
Your career stage can influence the best CV style for you. Entry-level, mid-career, and senior positions have different requirements that should be reflected on your CV.
If you are applying for entry-level positions, odds are you don't have much work experience to focus on. Functional CVs are a good choice as you can highlight transferable skills and school achievements.
Candidates in the middle of their career may want to go with a combination CV. This makes it possible to showcase a balance of skills and experience to create an accurate representation.
Senior-level candidates are most likely to go for a chronological style CV. A long work history tells a story of career growth and should be highlighted for potential employers.
Aligning with the job requirements
Align your CV style with the job requirements to effectively present your relevant skills and experiences.
Carefully read the description of the job you're applying to. Take note of key words, phrases, and requirements. Highlight information that shows why you're the right candidate.
Use similar words from the job description, but don't directly copy and paste. This will be obvious and your CV will get tossed out.
Adapting to industry standards
Standards or expectations in your industry may influence the best CV style to use. Do a bit of research into trends and standards for CVs in your specific field.
Creative industries like design might appreciate a unique and original approach, while traditional corporate jobs might look for a straightforward and standard CV.
Browse CV examples in your industry to get an idea of expectations. If possible, ask a trusted colleague to give you guidance on the best style choice for your industry.
3 examples of different CV styles
Below are just a few examples of different CV styles to help you determine the right one for you.
Chronological CV example
This candidate has had a long work history and highlights their professional experience as the main focal point for their CV.
Functional CV example
The candidate in this example does not have a very long work history. Instead, they focus on skills and specific strengths.
Combination CV example
This candidate uses a combination CV to showcase several different sections for strengths, skills, and experience.
Key takeaways for choosing the right CV style for you
Explore different CV style options so you can make an informed decision on the right one for you. Determine which style best highlights your strengths.
Consider factors like industry, level, and position when choosing a style. Your CV should show potential employers why you're the best candidate for the job.
Always focus on the most relevant and important information. Read up on industry standards and tailor your CV to fit your target job.
Choosing the right CV style can have a big impact on your job application success, so be sure to determine the best choice for you!
Frequently Asked Questions (FAQs)
Can I use different styles for different job applications?
Your CV style should be tailored to fit each specific job application. Depending on how different the jobs are, this can mean choosing different styles.
However, it is important to maintain consistency across your job application materials. Carefully review your reasons for selecting different CV styles to make sure it's the right choice.
How can I transition from one CV style to another?
There can be some challenges in transitioning to a different CV style, especially if you are new to the workforce or are changing careers.
Remember that your CV should always be updated to be a current representation of you. Sometimes this means changing the style. Be sure to keep everything honest and accurate.
Make your move!
Your CV is an extension of yourself.
Make one that's truly you.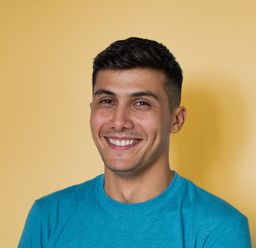 Volen Vulkov
Volen Vulkov is a CV expert and the co-founder of Enhancv. He applies his deep knowledge and experience to write about a career change, development, and how to stand out in the job application process.