Statistics Skills: Example Usage on Resumes, Skill Set & Top Keywords in 2023
Here are the top ways to show your statistics skills on your resume. Find out relevant statistics keywords and phrases and build your resume today.
Is your resume ATS-friendly?
Drop your resume here or upload a file to find out if the skills in your resume are readable by an ATS.
Companies today rely on data analysis and interpretation to drive business decisions. They use data to enhance growth, minimize losses, and avoid failures.
That's why they're only willing to hire candidates with excellent statistical skills.
In the list below, we assembled the most critical statistical skills to help you land your dream job:
See examples of how statistics is used in resumes.
•

Completed the Graduate Program in 2019 in the Industry Statistics Division.

•

Translated 1M+ source words, subbed 200+ episodes of TV content

•

Researched and updated over 2,000 public assistance cases on the division's database

•

Evaluated over 30 students' assignments weekly in a timely and consistent manner

•

Etter Sep-17 gikk jeg midlertidig inn som CMO med ansvar for et markedsbudsjett på ca 50 mill€ fordelt på 7 varemerker

•

Advised senior executives at FTSE 100 companies on growth and operations strategy

•

Advised Northumbrian Water on a £2.4bn investment by Li Ka Shing
RIGHT
Types of statistics skills to add in your resume:
Basic algebra and mathematics
Data distributions: Binomial, Pareto, Poisson, Bernoulli, Exponential
Central limit theorem
Data analytics
Economics
Hypothesis testing
Statistics and probability
Data visualization: Excel, Google Charts, Tableau
Pro tip
Companies today rely on data analysis and interpretation to drive business decisions. They use data to enhance growth, minimize losses, and avoid failures.
How to demonstrate statistics skills on your resume
Ensured accurate data visualization and interpretation using various computer software and applications
Processed and manipulated data sets derived from a variety of sources and statistics.
Produced final statistics reports outlining key project insights providing recommendations.
What jobs require statistics skills?
Data Scientist
Research Assistant
Data Analyst
Director Of Corporate Strategy
Postdoctoral Researcher
Business Analyst Intern
Intern
Principal / Head Of Digital Strategy & Data Mining Management
Director Of Digital Strategy Management
Data Science Intern
Statistics skills courses and certificates.
Statistics you need in the office: Descriptive & Inferential statistics, Hypothesis testing, Regression analysis
Learn The Core Stats For A Data Science Career. Master Statistical Significance, Confidence Intervals And Much More!
This workshop will teach you the fundamentals of statistics in order to give you a leg up at work or in school.
Learn everything from Probability & Statistics, then test your knowledge with 600+ practice questions
Here are the top related skills to statistics:
Python
Sql
R
Data Analysis
Java
Excel
Data Visualization
Html
Project Management
Matlab
About this report:
Data reflects analysis made on over 1M resume profiles and examples over the last 2 years from Enhancv.com.
While those skills are most commonly met on resumes, you should only use them as inspiration and customize your resume for the given job.
Looking to build your own resume?
Enhancv is a simple tool for building eye-catching resumes that stand out and get results.
Variety of custom sections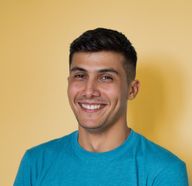 Volen Vulkov
Volen Vulkov is a resume expert and the co-founder of Enhancv. He applies his deep knowledge and experience to write about a career change, development, and how to stand out in the job application process.
Continue Reading
Check more recommended readings to get the job of your dreams.